What is Origin?
Origin is the online activity booking software empowering adventure-seekers and streamlining the outdoor adventure process.
From helping tour outfitters thrive through online booking and modern technology, to empowering travelers to find and reserve the perfect adventure, we're passionate about making the outdoors more accessible to those who want to explore the wild.
Tour operator life is complicated Use a booking platform that simplifies it.
Tour operator life is complicated Use a booking platform that simplifies it.
Origin's online activity booking software:
Uses modern technology to streamline the tour booking process for outfitters and customers.
Reduces the administrative work for operators.
Improves the accuracy of tracking tour availability both for guides and customers.
Creates a better user experience by providing a one-stop shop for customers.
Simplifies the customer journey so they get to the checkout page quicker.
Does not charge monthly fees to use the service. Instead, customers pay the 5% service fee and operators only pay Stripe's payment process fee, which is currently: 2.9% + $.30 on every transaction.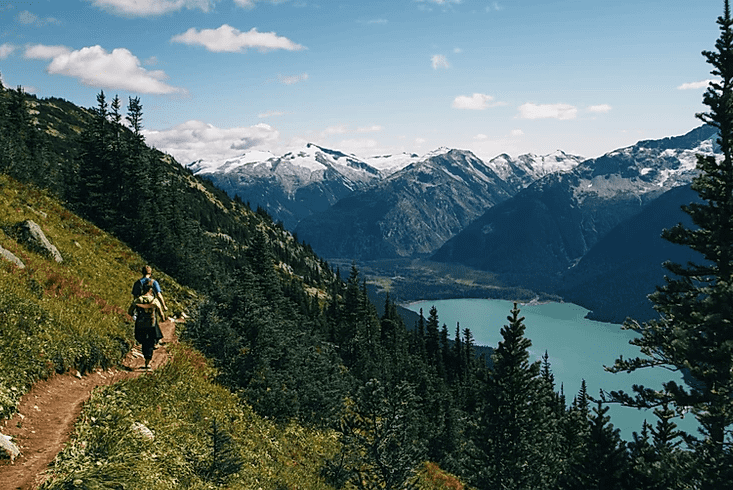 ​How Did Origin Get Started?
We formulated the concept around Origin to share our passion and love for the real outdoors. Pushed by our personal limitations, we always felt the best and happiest experiencing nature. We believe we are the sum of our experiences. Our stories are full of the adventures we take and the places we explore. Our adventures are what got us to where we're at now.
Searching online for the perfect adventure took hours of endless clicks, incessant telephone ringing, and unanswered emails. It felt like an impossible task. Specific trip information, guide availability, and pricing wasn't clear, not on a centralized page, and usually led to frustration and confusion.
We thought it is so easy to book flights, accommodations, restaurants, and transportation in just a few clicks. So why wasn't it that easy to find and book an adventure?
We wanted a platform that empowered us to explore nature, reserve spots in real-time and outside office hours, and seamlessly pay for our reservation all in one, secure place.
We realized three of the main reasons people don't go outside is that they have no one to go with, don't know where to go, and believe it's too expensive. We were looking for ways to open that back up; to break down these artificial boundaries holding people back from enjoying our amazing open spaces.
Ultimately, we think that the more people who spend time outdoors, the more they will develop a profound respect for the planet, and the more they will want to preserve it so we can all continue to enjoy nature's wonders. That's why we built Origin.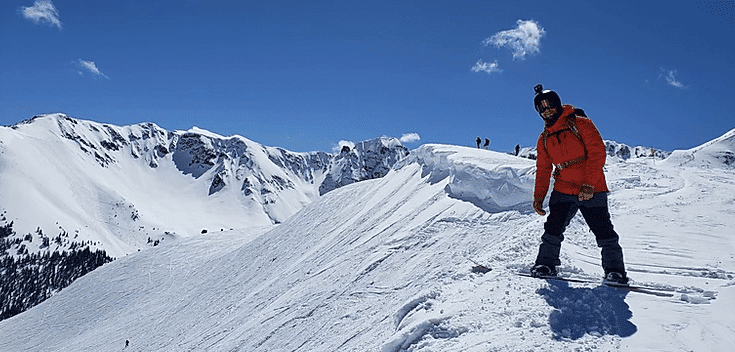 Why create tour booking software now?
There are two reasons why we're developing modern online activity booking software now:
We strive to get people outdoors and to explore the wild.
We want to help tour outfitters thrive through with modern technology.
People's outdoor experiences are becoming more negatively affected by overcrowding. Pristine wilderness, empty campsites, and secluded trails are becoming difficult to find. Queues into National Parks have become traffic jams.
Whether it's not being able to find a parking spot at the trailhead or having to hike in a line of people to reach the summit, recreating outside can mean navigating crowds more than enjoying time spent in nature.
We believe it's important to spread people out in different areas, dispersing the load from heavily congested places. There's plenty of room if we spread out and venture a little further.
Also, it's important for people to feel like they're a part of a bigger community. We all want to have a connection with the places we're visiting.
Origin bridges the gap between tour operators and customers. Customers research tours before they sign up and because of this, they want convenience. Your guests will find everything they need on one page with a secure checkout.
Origin is made for tour guides looking for simplified and easily accessible online activity booking software. It's intuitive, so there aren't hour-long tutorials you have to watch or training webinars to attend.
It organizes tour operators' calendars and reduces the administrative burden that comes with running a tour guiding company. We would rather see tour guides doing what they're passionate about (actually leading tours) instead of sitting at a desk all day.
How is Origin different?
It's simple
Our software is simple to use for both the tour guiding business and customer.
Origin makes it easy for people to book online. We offer direct and easy payment options which guarantees your business is paid prior to the tour. Also, the consumer does not have to go through several steps to submit their payment.
Our simple user interface not only attracts new customers but retains them. This means fewer bounces and higher conversion rates compared to a confusing website.
No monthly subscription fees
We don't use a subscription-based model because we think this holds you back. From the subscription models we've seen in this industry, tour bookings are capped. If companies exceed the limit, it costs them more. In addition to a monthly subscription fee, companies pay the payment processing fees on each transaction.
Origin's "Pay-to-Play" model scales with tour guiding businesses. The only fee tour operators pay is Stripe's payment processing fee. This means that tour companies can grow as big as possible and continue to only have to pay Stripe's payment processing fee.
It's streamlined
Origin's streamlined booking software creates a better user experience. Having tour options, calendars, and payment options online, increases the probability of customers finding what they want and booking it.
There is improved accuracy of tracking tour availability for guides and customers. Tour staff can see their up-to-date schedules, tours booked, and update their own availability all day, every day.
Our online activity booking software makes it convenient to stay organized. All necessary information is located in one system, your inventory and staff availability is always up-to-date, and everything is kept in-sync when you process bookings.
Outdoor adventures create community
When you go on adventures with tour guides, you join the bigger outdoor community. Guides know more than just great trails. They have specialized training and certifications to keep you safe and knowledgeable.
Outdoor adventure guides not only love nature and thrive in the wilderness, but they're passionate about bringing unique outdoor experiences to people's lives. They often share stories about interesting history and culture. This usually results in a better appreciation for the area you're visiting.
They know which coffee shop roasts their own beans, which locally-owned brewery visitors usually miss, and who serves the best local food. Customers will keep their dollars in the local community and make a positive impact.
It's the experiences, namely the outdoor experiences that make us happier, bring us closer together, and ultimately, make us who we are.
It's your turn, go see what's really out there.
Tour operator life is complicated Use a booking platform that simplifies it.
Tour operator life is complicated Use a booking platform that simplifies it.