There's a saying that's along the lines of, "If you want to go somewhere fast, go alone. If you want to go far, go with people." When starting your outdoor guiding business, you'll have to network with other people and businesses to help your company grow. Because it's true: no one is an island. This just means that you can't build your business alone. Sure, you might be able to build it fast, but you won't get very far by yourself.
The biggest challenges with networking are (1.) knowing your partnership goals, (2.) who's best to partner with, (3.) what you can offer them, and (4.) if you both have similar goals. Without knowing these four aspects, you risk wasting your time and theirs.
Below, we're going over why networking is important for your guiding business, how and who to network with, what are the best networking strategies, and a few networking business groups specific for outdoor tour operators.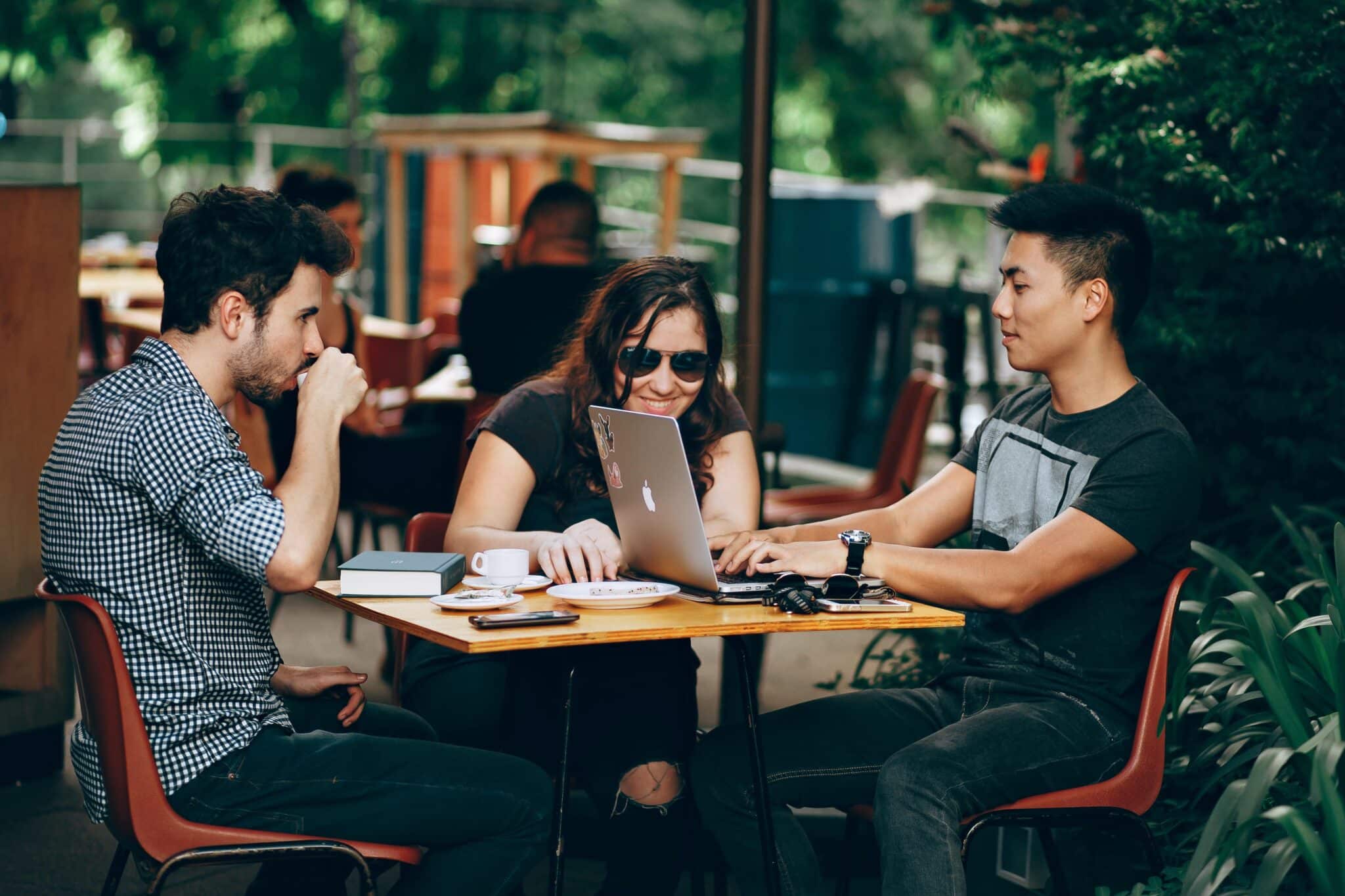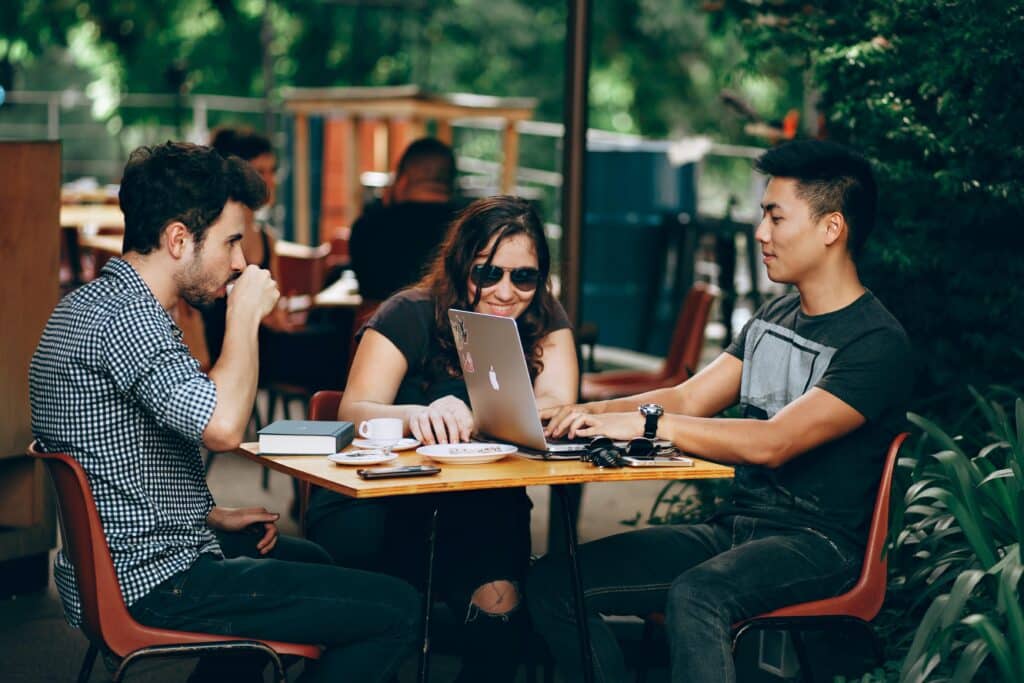 Why Networking Is Important For Guiding Businesses
We've previously written about strategic partnerships you need to be successful post-COVID and they're still applicable today because having a network will always be important for guiding businesses.
Having Someone To Help You
One of the biggest reasons why networking is important for your adventure tour company is getting help from others. That can be business advice for new operators like where to find a lawyer or tax accountant or how to hire your first employee.
Having a working relationship with someone who's already been through what you're currently going through is worth more than any book you can find in the bookstore. These are people you can have conversations with and ask questions. It's putting theory into practice and getting immediate feedback after implementing something they told you.
Free Marketing
The more people you meet and develop an amicable relationship with, the more likely they'll share your name with people looking for what you offer. Call this "word-of-mouth," but it's marketing nonetheless. And it's free.
Yes, you have to put in the time to develop these relationships, but in the long term, this will work out in your favor, especially if they are very complimentary.
Lower Expenses
Partnering with other businesses can help you lower expenses such as advertising. If you and another company come together to create marketing campaigns, you can cut your advertising costs in half.
If you're sharing office space with another business (even if that's just one other person) that can also help cut expenses.
Adds Value To The Customer's Purchase
If you partner with a complementary business, you can offer your clients something that adds more value to their booking. Not only is this a little treat for your guests, but it helps set you apart from the competition.
For example, say you develop a good relationship with a nearby brewery or restaurant, as part of your client's purchase, you can also offer them a discount on a 6-pack or dinner.
Opens Doors For You And Your Company
Networking with others will open doors for you and your company. You'll meet new people who will know other people who can introduce you to others. People trust who they know and if you have a mutual acquaintance, others will be more receptive to meeting you through their friend than a cold meeting with you.
Exchange Knowledge
Networking also lends itself to exchanging knowledge with others. Your expertise in your field will be valuable to someone who needs that kind of knowledge. Likewise, for someone who's a pro at something you only know very little about.
Meeting new people will help you teach others what you know and you'll learn from people who are experts in their field.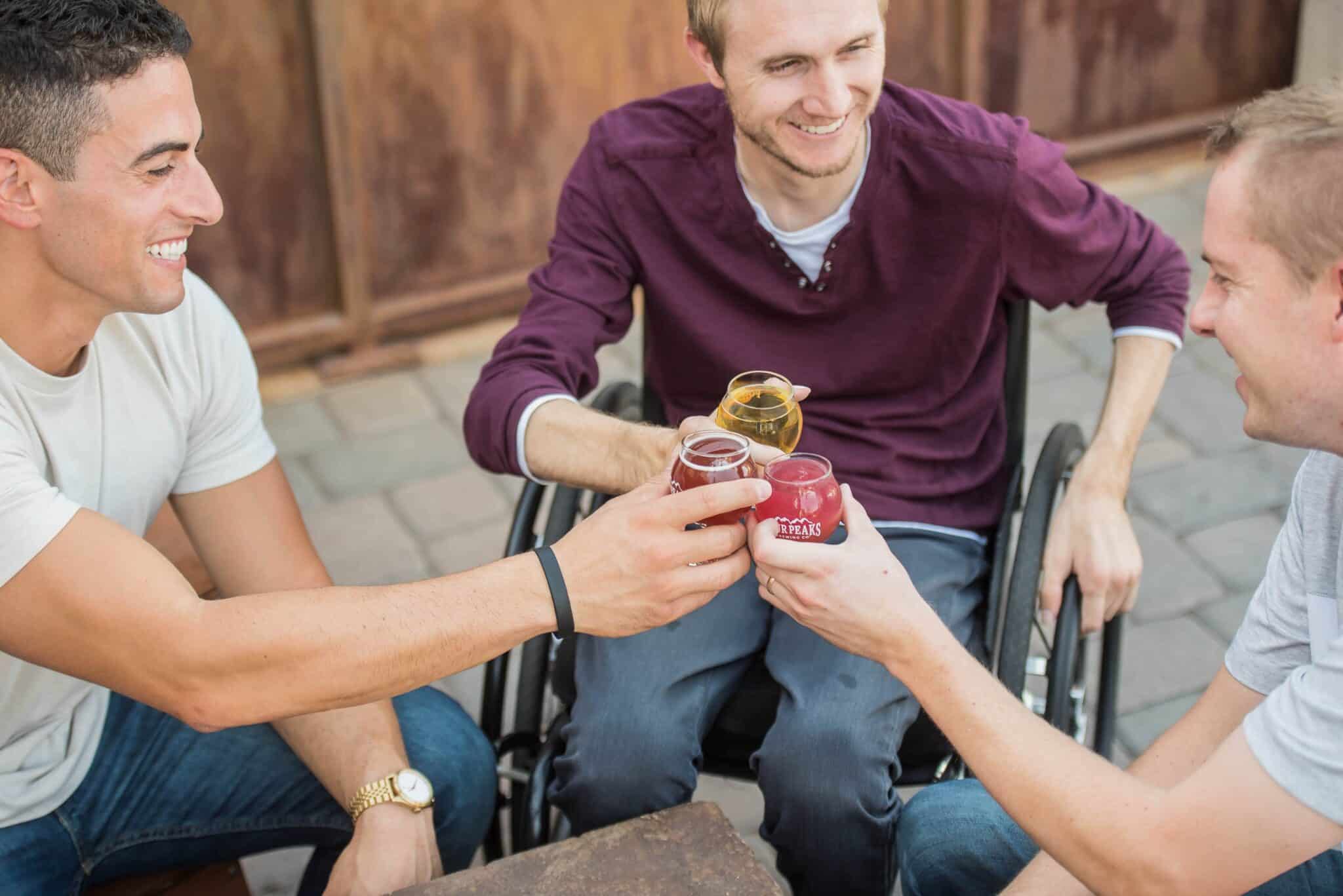 Who To Network With As A Guiding Business
Outside of offering more value in your guided trips to earn your clients' trust and therefore, a referral, it's important to network with other companies too. Anyone you can help and who can help you back is a good partnership, but the ones we've listed below are some of the best companies to network with as a guide. 
Hotel Concierge
These people are responsible for helping tourists get the most out of their visit. As such, they need to have amazing places and experiences at their fingertips to recommend to an excited guest who's standing right in front of them.
Hotel concierges also need someone they can rely on. They're super busy people with lots of clients themselves who have high expectations. Be the guide who not only gives them information about your tours and offerings but also sends them other cool events happening in town. If you can make them look good to their guests, they'll remember you the next time someone asks for what you offer.
Don't forget that not all hotels operate the same. Do your due diligence by asking them about their procedures, learning about their guests, and asking how their booking and payment processing works.
Airbnbs
Airbnbs owners expect the same as hotel concierges, but the difference is that it's harder to get in touch with Airbnb hosts. Airbnb has strict no-solicitation rules and if you want to be in good standing with the community, abide by them.
Instead, find online or in-person groups where you can connect with Airbnb hosts outside of the Airbnb platform. For example, there may be Facebook groups specifically for Airbnb hosts in your area.
When you find hosts, make sure you come to them with a mutually beneficial offering such as paying them a 10% commission anytime one of their guests book with you.
Tourism Offices and Welcome Centers
When out-of-towners stop by these tourism offices and welcome centers, they're usually looking for places to visit and things to do. Their job is to make sure visitors have a great time in this new place and if your tour makes them come back, then the tourism office and welcome center have done their jobs.
To be top of mind, treat the office staff like they're part of your network. Just like the hotel concierge and Airbnb host, keep them up-to-date on your tour offerings and cool events coming to town. Hand them flyers to hang in their windows or place on their countertops. Ask them what you can do to help them provide better service to visitors and then follow through.
Local Newspapers and Magazines
Research all the local newspapers and magazines in your area and state and find the ones that share the same audience as you. Then introduce yourself and your company to some of the writers who've covered stories that are in the same industry as you. Learn about what they like to research and write about.
Again, give more than you take. Send journalists tidbits and facts that can help them with their stories. When you have something you'd like to share, send that to the journalists after you've given them ample material for their own stories.
Complementary Businesses
Networking and then partnering with complementary businesses is a great "word-of-mouth" marketing strategy. There are a few ways to go about finding complementary business partners. The first way is finding businesses your guests are also visiting when they're in your area who is not a direct competitor of yours.
For example, they may get breakfast at a cafe down the street from your headquarters before they join your guided tour. Or your guests are drinking at a local winery after a tour with you. Maybe there's a rental car company you can work with as well. They may even be topping at souvenir shops before leaving town. All of these businesses can make for great partnerships either by making some kind of tour package or offering discounts to each other's customers.
The second way of partnering with complementary businesses is actually teaming up with competitors who aren't in your town or in nearby towns. Think in another part of the state or in a neighboring state. This comes in handy if there are tourists who are passing through your town and asking for a tour guide who offers something similar to yours. Or even if you both offer rock climbing, you are more for experts and your competitor caters to beginners. This is a perfect way to help each other out without losing business to the other.
Clubs, Teams, or Groups In Your Industry
Another way to network is by finding people in clubs, teams, or groups in your industry. There are groups of people who rock climb, ice climb, hike, SUP, fish, you name it. By joining these groups, you'll start to become recognized for your expertise in the field.
There are Facebook and LinkedIn groups you can join to meet new people who enjoy doing the activity you lead. Make sure when you join these groups you don't come off as creepy or spammy and instead, contribute to the discussion and provide value to the group.
Local Chamber of Commerce
Your local chamber of commerce is a group of businesses in your area within a niche or industry and the group works together to further its interests. By joining your local chamber of commerce and attending their events, you'll meet other businesses with the same goals as you which could help open doors to other companies and more customers.
Nearby Corporations
Corporations in neighboring cities or towns provide a huge advantage to growing your business. Think: company and departmental holiday parties, team building events, and reward or recognition days.
Human Resources or Department Managers are already too busy as it is. They don't want to have to come up with a new experience for their employees. Instead, if you introduce yourself like you would the hotel concierge or Airbnb host or restaurant manager, you're helping them with their next event. In return, you get a slew of people coming to your business for a tour.
Keep in mind that you need to have a written and implementable plan. Don't go into these partnerships saying, "I'll send you guests and you send me guests." Have something on paper that outlines how you'll actually help each other. This prevents confusion and makes it more realistic.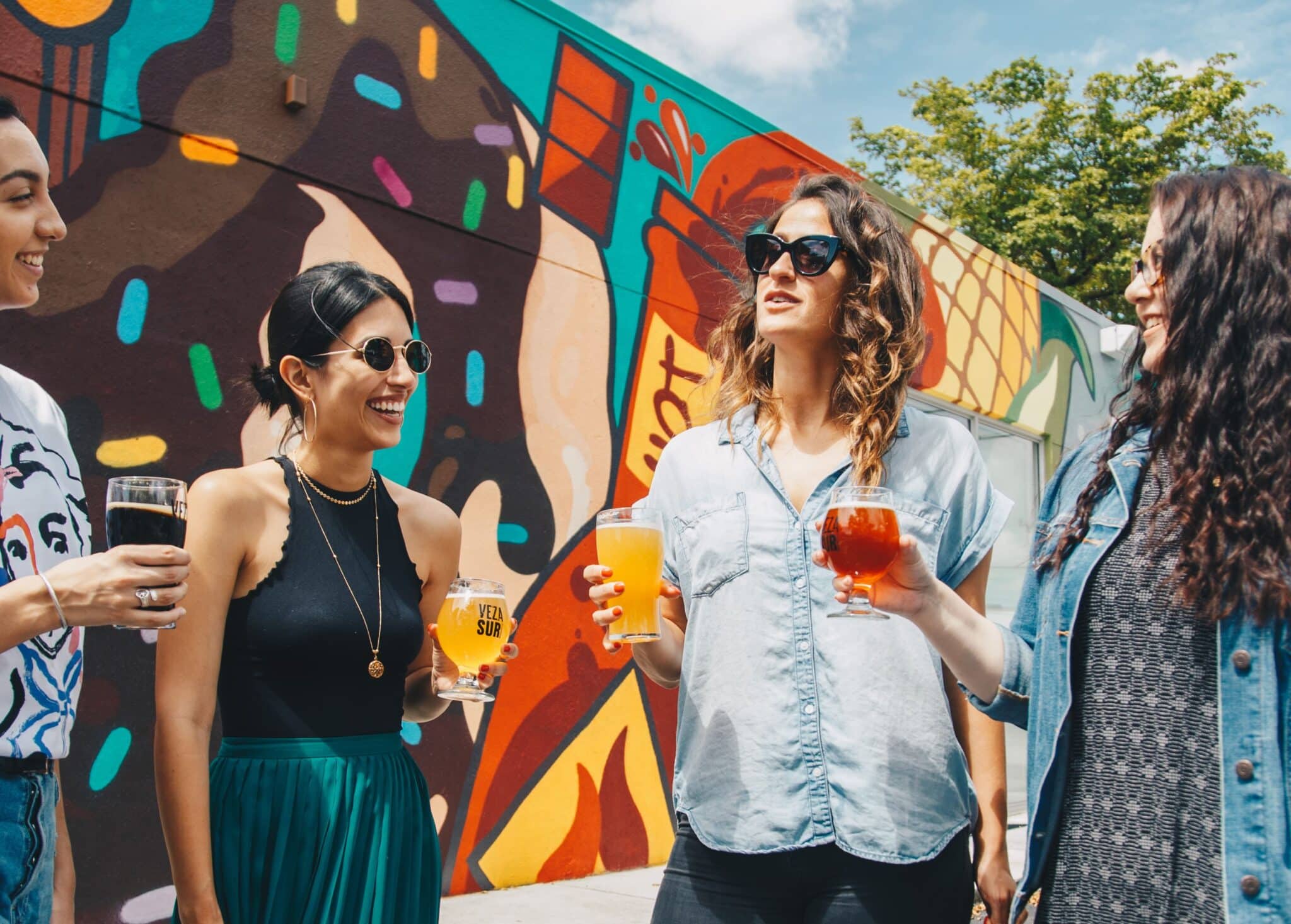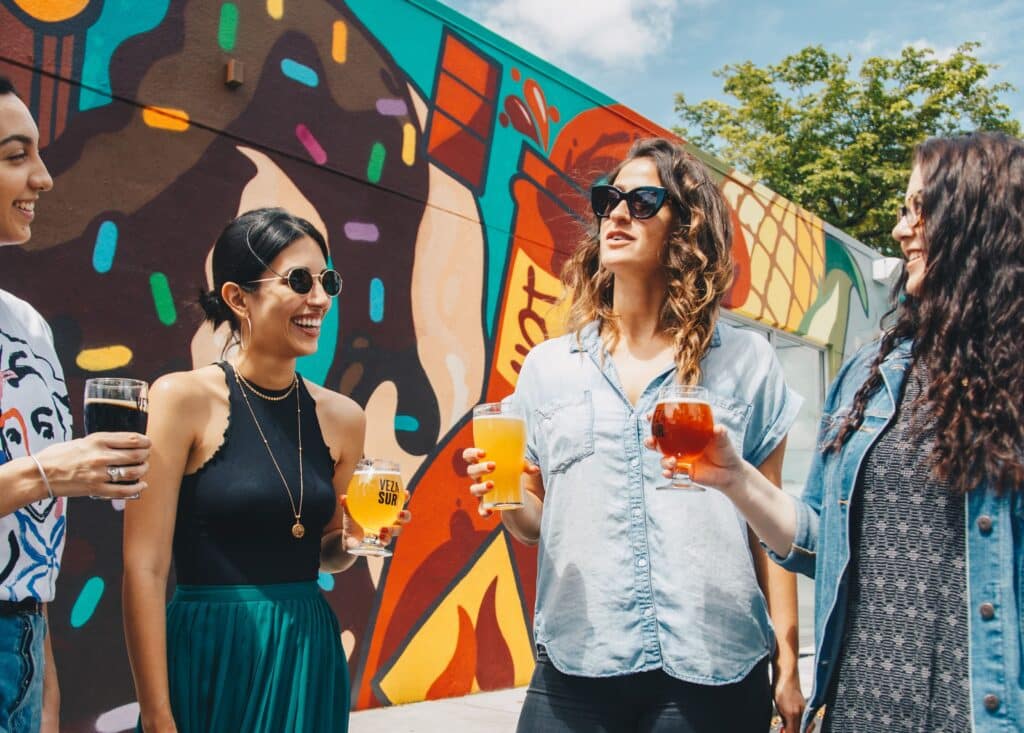 What Are The Best Networking Strategies?
The best networking strategies are the simple ones—because they work.
Quality Over Quantity
You could have a network of 1,000 businesses but no one has helped you or sent you referrals or even talked to you since handing you their business card. Instead, it's better to have 20 really solid business partnerships that consistently send you referrals and help you when you need it. Of course, you're returning the favor.
To have quality partnerships, it starts with networking effectively. First, be yourself. No one likes a stuffy, salesy person. Most people can smell insincerity a mile away so just be you. Next, go beyond surface-level conversations. Find similar interests. Ask them about themselves and don't shy away from being a little vulnerable. It's okay to be new at something or not know an answer.
If You're Going To An Event:
Have goals-ish
It's great to have goals but instead, have loosely defined goals. This helps takes off some of the pressure when attending in-person networking events, especially for first-timers. Instead of having a goal of leaving the event with a certain amount of business cards, set a goal of talking to at least four people.
This will help you feel less pressure and you'll avoid coming across as salesy since you won't have to bounce around the room getting cards like you're in a pinball machine.
Research Which Companies or People Will Be There
Knowing who's going to be at a networking or industry event will help you better prepare to engage in conversation and make it more successful. You can make a list of the people you'd like to talk to and then you can write down potential questions you'd like to ask them.
Having all this prepared ahead of time takes off some of that pressure when you first introduce yourself to someone.
Prepare Your Business Cards
Business cards are still a thing and you'll need them to hand out when you go to in-person events.
Practice Your Introduction
This isn't Toastmasters International, but it helps to know how you want to introduce yourself and your outdoor guiding business. Some of us get nervous talking to new people and by rehearsing your "elevator pitch" a few times before actually having to deliver it takes off a lot of unnecessary pressure.
Find Someone Standing By Themselves
One of the hardest things about networking is going up to a group of people already engaged in conversation. It's hard to do it naturally even when you're really good at it.
Instead of trying to insert yourself in a conversation about the latest snowboarding technology, look for folks who aren't already part of a group. Find the stragglers who are off by themselves. Not only will that give you a bit of a confidence boost, but they'll be super thankful you did.
Send A Follow-Up Email
If you want to keep this person in your contacts, then sending a follow-up email is essential. Once the event is over, add the person on LinkedIn (or another social media account) and send them a quick message letting them know you enjoyed meeting them.
It's also helpful to ask them an open-ended questions to keep the conversation going. This way, you can dive further into what you previously talked about in person and establish a more genuine relationship.
Finally, if you promised them something (like an introduction to someone) include that information in your message.
Nurture Your Relationships
Business relationships are the same as friendships in that you need to keep up with them if you want a good relationship. Keep following up with them after the networking event or however you first met them. Some ways to do this are:
Comment on their social media posts
Send them articles you think they'll like
Wish them a happy birthday
Ask them for advice and return the favor
See if they're attending an event you're going to
Networking should benefit both people and to have a successful business relationship, put your own needs aside so you can help others.
Give More Than You Take
While networking's end goal is for you to grow your business and make money, your primary goal should be to help others. Think about what you can provide to your new connections beyond what you offer.
Find out what their challenges and goals are and use your network to help them.
Be Reliable
Long-term and successful relationships are built and maintained by being consistent and reliable. If you tell a new connection you're going to send them something, or introduce them to someone, make sure you follow through.
Do what you say you're going to do. Give more than you take. When you're reliable, more people will depend on you and when they can trust you'll do as you say, you're likely to grow your business in a roundabout way.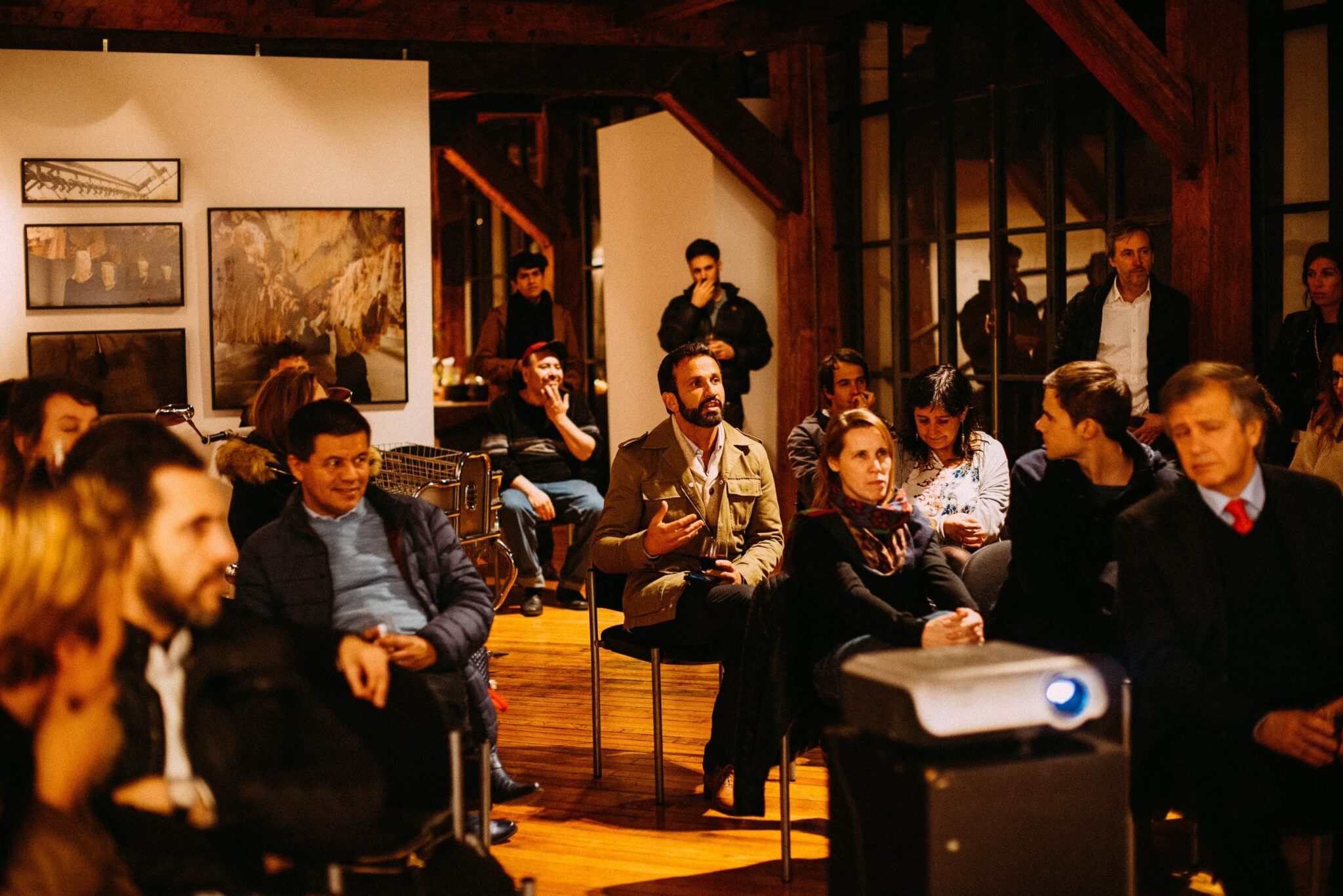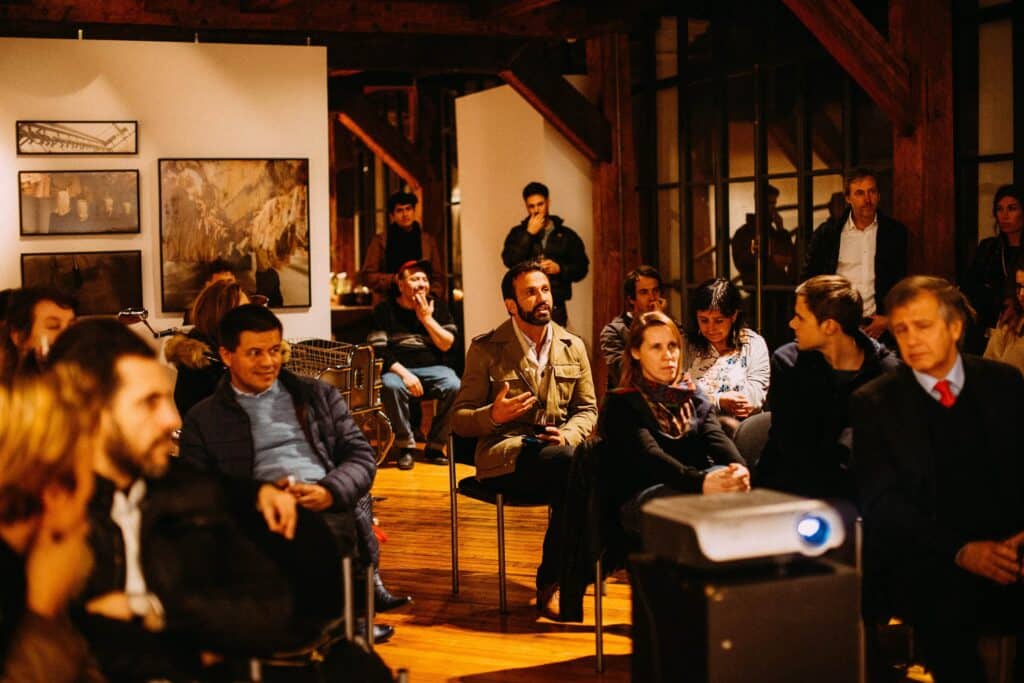 Networking Business Groups For Guides
There are a lot of places to find networking opportunities. You can search for conferences online, find upcoming events on social media (e.g. Facebook, Twitter, LinkedIn, or Reddit), check with the organizations you're a member of, and visit with friends, colleagues, and coworkers for connections.
Events
Here are a few organizations that host conferences and networking events you might attend:
The American Mountain Guides Association (AMGA) is a 501(c)(3) educational non-profit that inspires and supports a culture of American mountain craft. The AMGA is the United States' exclusive representative to the International Federation of Mountain Guides Association (IFMGA), the international governing body responsible for guiding standards and education around the world.
Since 1989, America Outdoors has worked to ensure outfitters in the outdoor recreation industry have a voice. Today, they are the one-stop resource for outfitters, leading the industry in public policy, business innovation, and promotion of outdoor recreational activities.
AIARE develops and disseminates avalanche course materials to avalanche educators in the United States, South America and Europe. AIARE provides ongoing continuing education to their instructor group and instructors maintain currency by attending requisite continuing professional development courses on a regular basis.
Arival advances the business of creating awesome in-destination experiences through events, insights, and community for Tour, Activity, and Attraction providers.
Skift deciphers and defines news and trends for executives across all sectors of travel through reporting, research, conferences and marketing services.
The ATTA serves as a strategic membership organization for companies in the Adventure Travel arena. The ATTA is dedicated to raising the profile of Adventure Travel in the world travel market and provides valuable services, knowledge and connections that will help Members succeed in their businesses, thereby contributing to industry-wide growth.
MeetUp is a great place to find all sorts of events. Browse their site and find something that interests you.
Online Groups
If you're not comfortable meeting in person yet or want to ease into networking (hello, introverts), attending an online networking event is a great introduction to connecting with strangers.
Facebook
Facebook has hundreds of thousands of industry groups you can join and connect with people. Sometimes these groups do Facebook Lives or will create an in-person meetup event too. Start commenting on members' posts with your expert insights and be of use to the group.
LinkedIn
The whole point of LinkedIn is creating professional connections. To start, make sure your profile is 100% complete (like having a professional photo and page banner). You're more likely to receive legitimate opportunities when you have a profile that's complete.
Then build your network by connecting with friends, alumni, coworkers, industry experts, colleagues, etc. You can join industry and organization groups and connect with others in there too. Like we've already mentioned, genuinely engage with others by commenting on and liking posts.
Create your own posts weekly to share your own insights and let your network know what's going on in your professional life.
Travel Massive
Travel Massive is a global community that helps travel startups, tour guides, leaders, and travel insiders learn, share, and connect.
You can create posts, host a meetup, join a meetup, or attend an event.
Too Long, Didn't Read (TL;DR)
Networking is important for guiding businesses because you develop strategic partnerships which helps you through free marketing, lowers expenses, adds value to your customer's purchase, opens doors for you and your company, and helps you exchange valuable knowledge.
Build business relationships with hotel concierges, Airbnb hosts, tourism offices, welcome centers, local newspapers and magazines, complementary businesses, clubs or teams in your industry, your local chamber of commerce, rental car companies, and nearby corporations.
The best networking strategies include quality over quantity, having goals for networking events, researching companies or professionals who'll be at events you want to connect with, having business cards, talking to someone standing alone, sending a follow-up email, nurturing relationships, giving more than you take, and being reliable.
There are a number of organizations that host events you can network at: AMGA, AOA, AIARE, Arrival, Skift, and ATTA.
Join online groups on Facebook and LinkedIn and regularly post to your timeline and comment on your connections' posts.
Want more marketing resources? We've got a page full of additional information to help out!