Standard operating procedures. "SOPs" for short. Not a sexy topic, but an important one for adventure tour operators, especially when it comes to finding ways to automate them.
SOPs are critical for maintaining consistency, safety, and quality in adventure tourism operations. While the title does say "standard," SOPs may vary depending on the specific activities you offer, where you're located, and your company's policies.
So, we're going to put the "standard" in Standard Operating Procedures by giving a general overview of what they are and how to automate them for your adventure tour guiding business.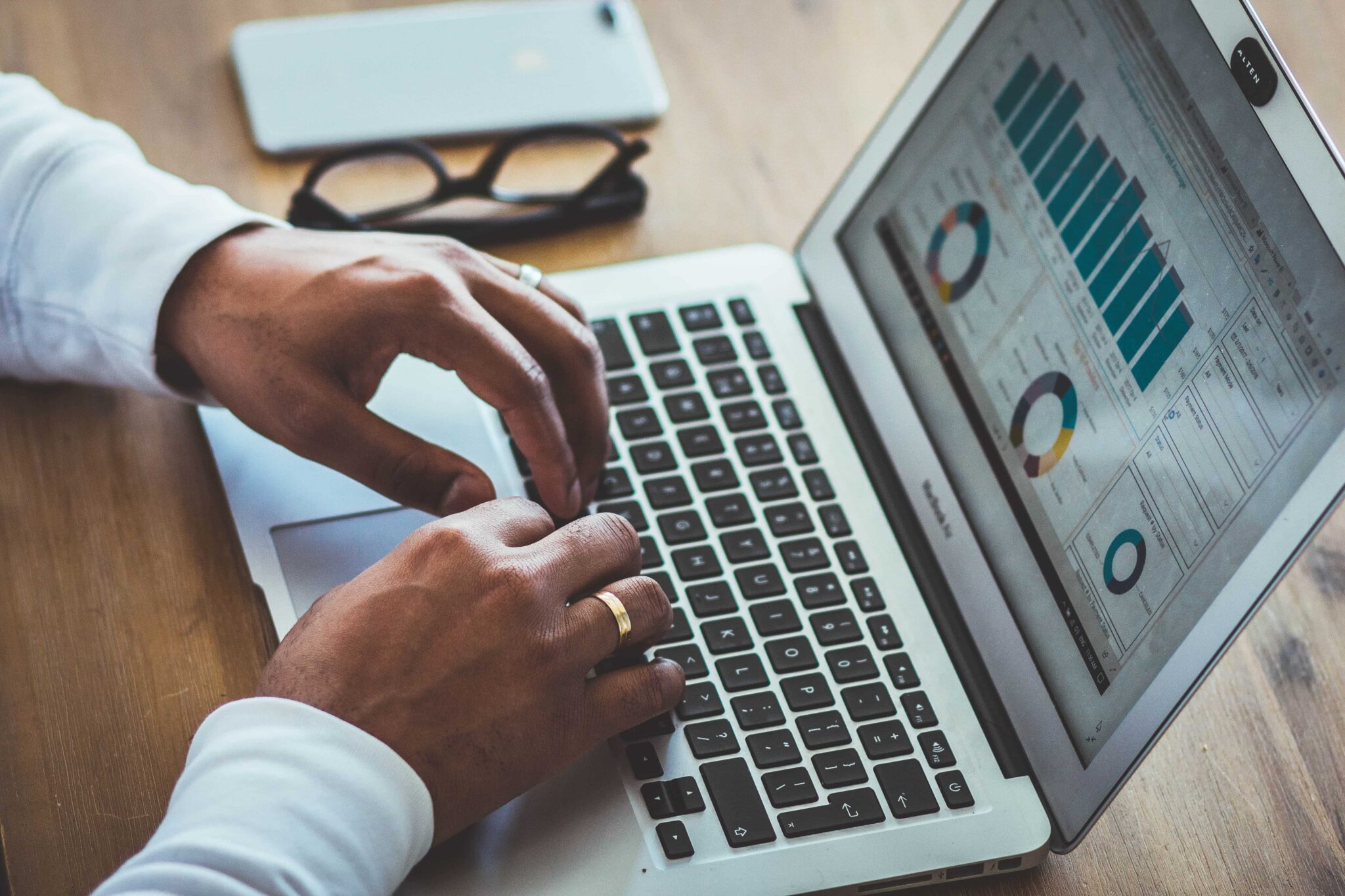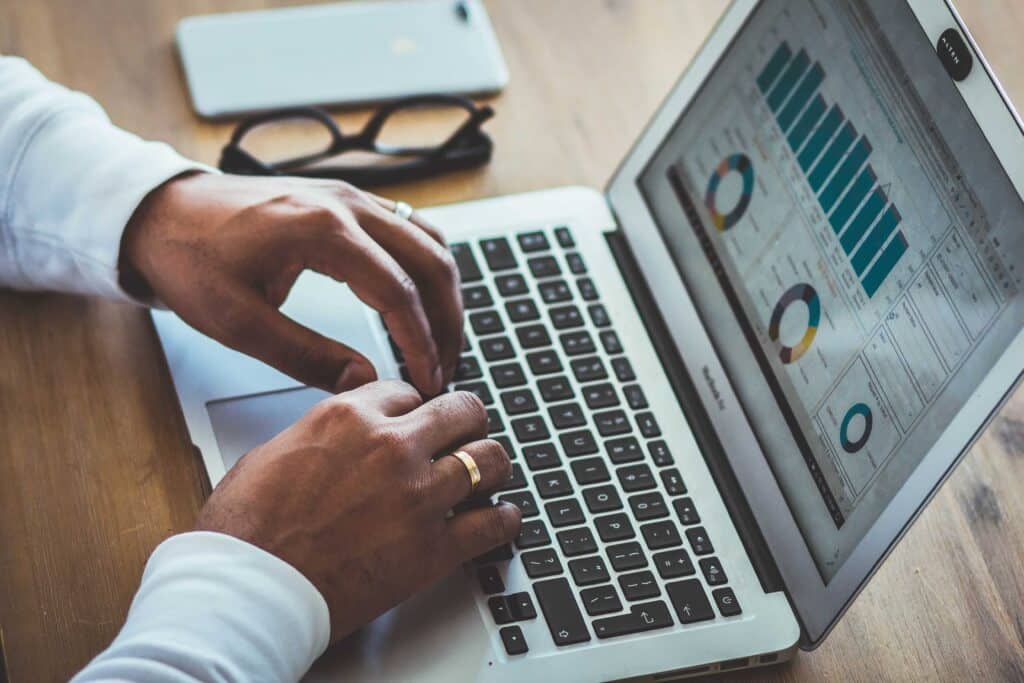 What Are Adventure Tour Guide Standard Operating Procedures (SOPs)?
Okay, so maybe you've never even heard of Standard Operator Procedures. That's okay. That's why we're here.
Adventure tour guide Standard Operating Procedures (SOPs) are detailed guidelines and protocols that Owners/Operators follow to make sure they're providing a safe and enjoyable adventure for their guides and their clients.
In other words, the Boss creates a list of things to do and how to do them. This way everyone's on the same page and work is more efficient.
Below are some common things you might find in adventure guide SOPs:
1. Pre-Tour Preparations
2. Emergency Procedures
3. Activity-Specific Guidelines
4. Group Management
5. Environmental and Cultural Preservation
6. Communication
7. Navigation and Orientation
8. First Aid and Medical Assistance
9. Weather Monitoring
10. Post-Tour Procedures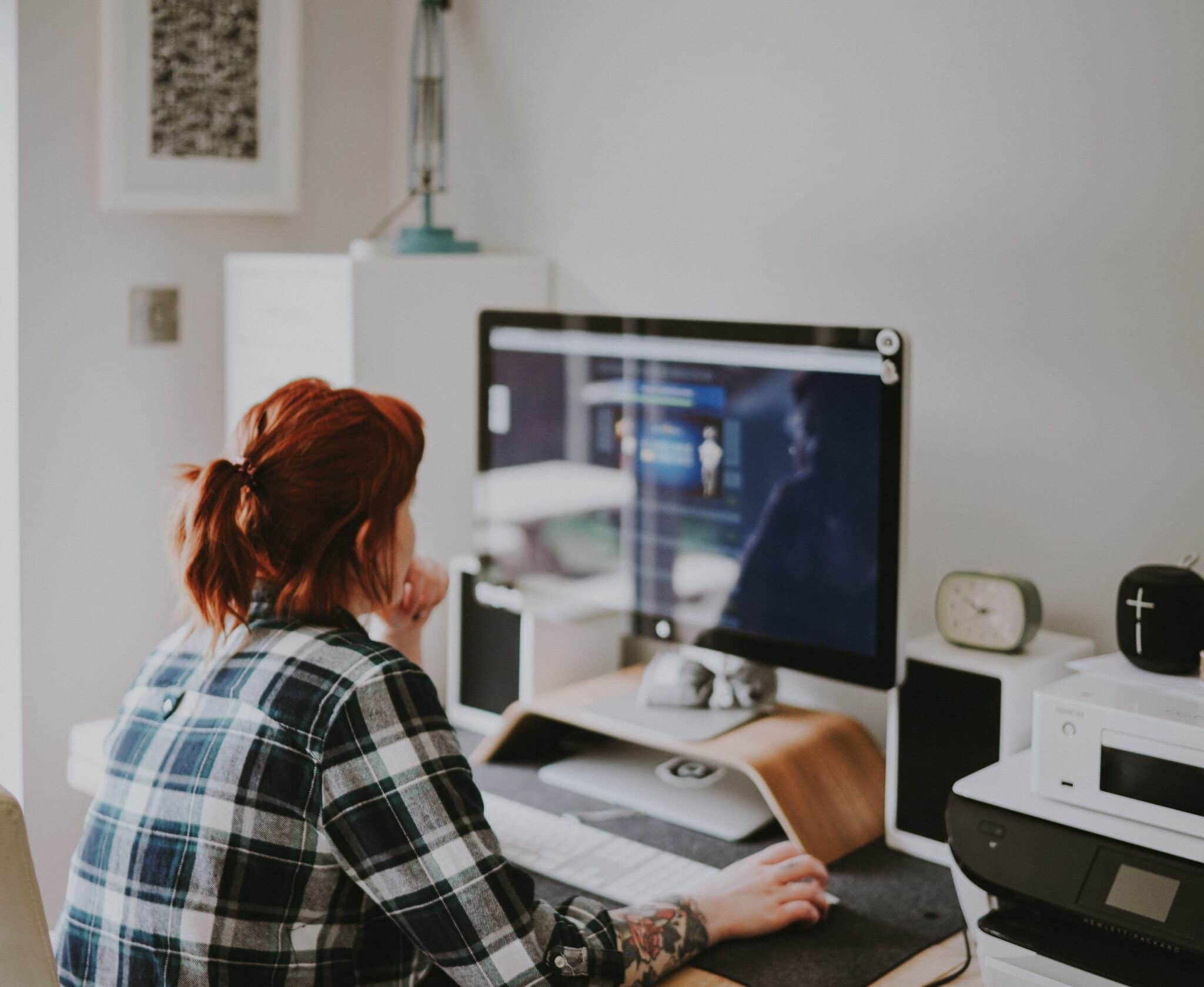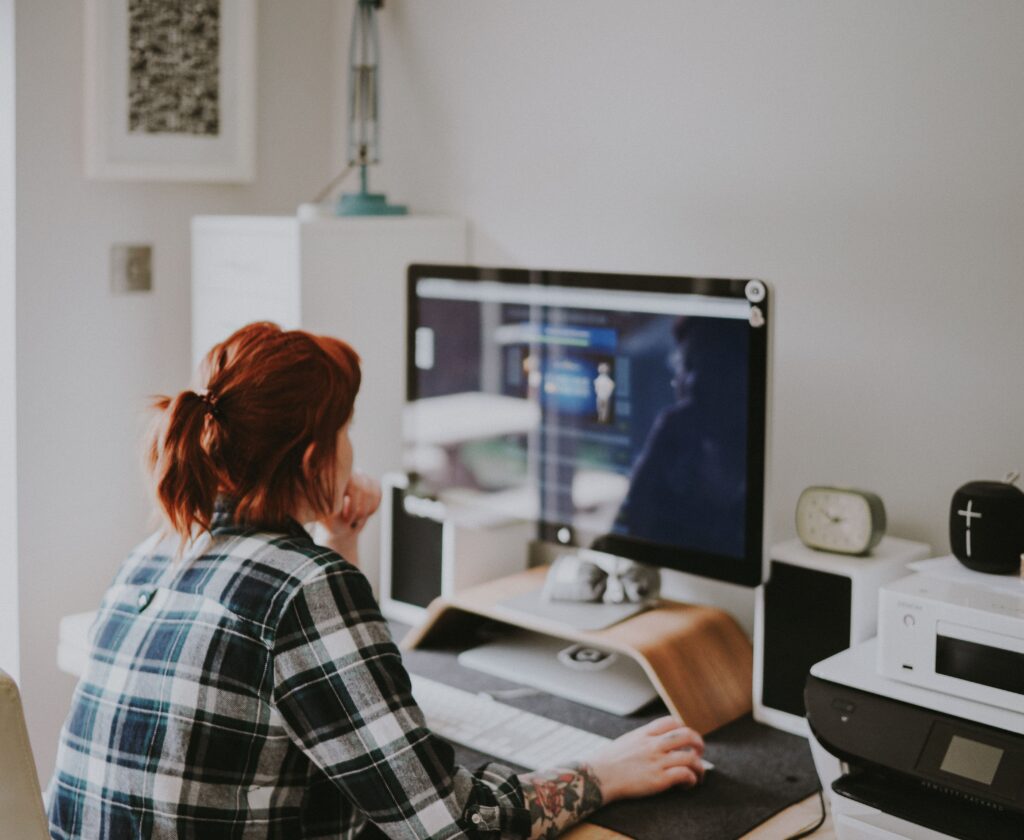 Why Should You Automate Your Standard Operating Procedures?
Like April in Parks and Rec once said, "Come on, time is money, money is power, power is pizza, pizza is knowledge, let's go."
Save Time and Money
You should automate your SOPs to save yourself time. By saving yourself time, you're likely to save yourself money too.
There's likely a paper document floating around (or stacked somewhere) in the office with your Standard Operating Procedures. With printed documents, they're harder to distribute, revise, and track. Locating these physical documents and updating them regularly takes a lot of valuable time—time you can use to grow your adventure company instead.
Keep Processes and Procedures Secure
By automating your SOPs, you can also add a layer of security to them, especially when the file gets digitized and saved on a secure platform. This protects private company information and keeps it safely stored in a location (only) you can easily access.
Now that we've covered what Standard Operating Procedures are and why it's important to automate them, let's go over how you can actually automate different processes and procedures to make your life as an Adventure Tour Operator easier.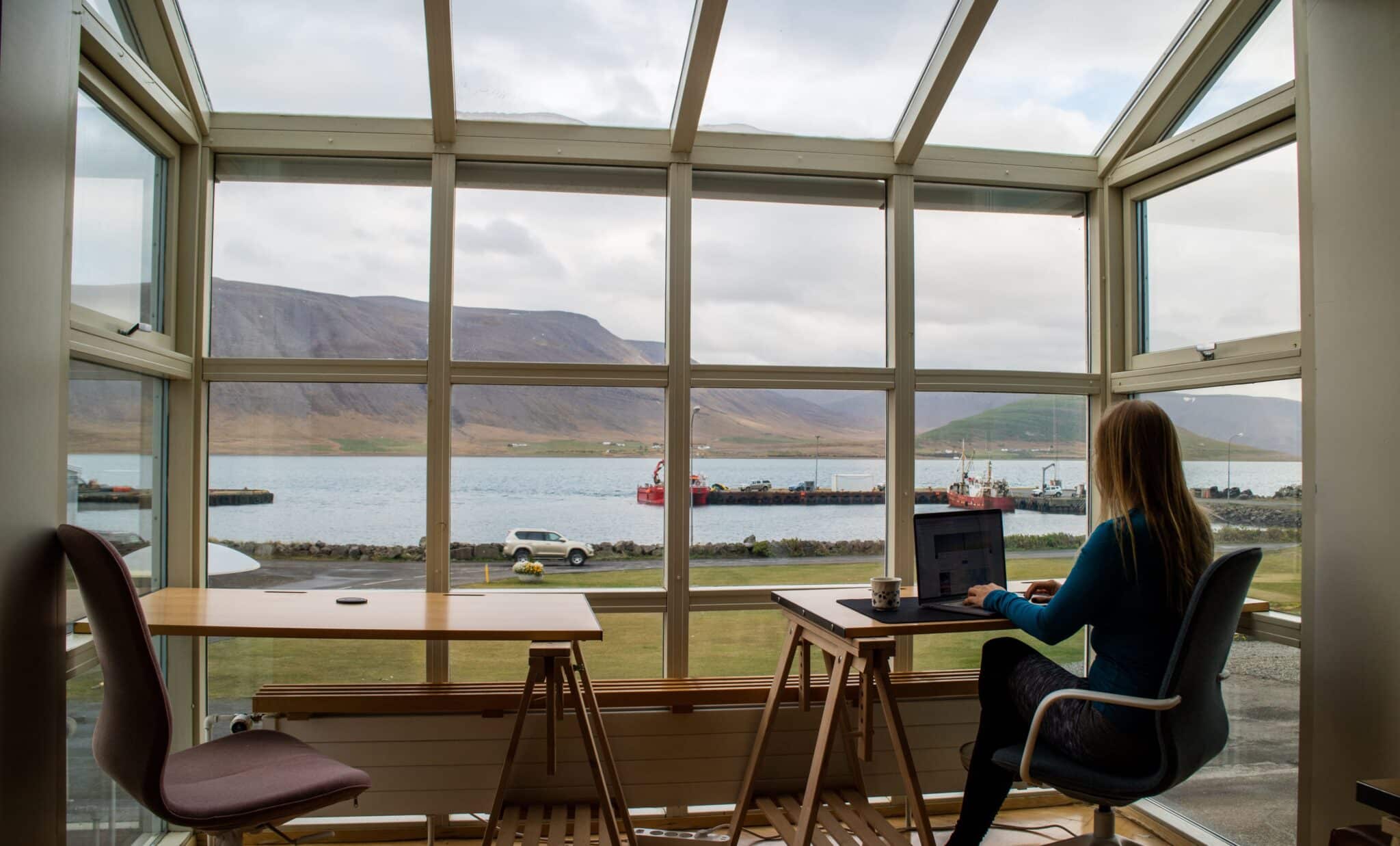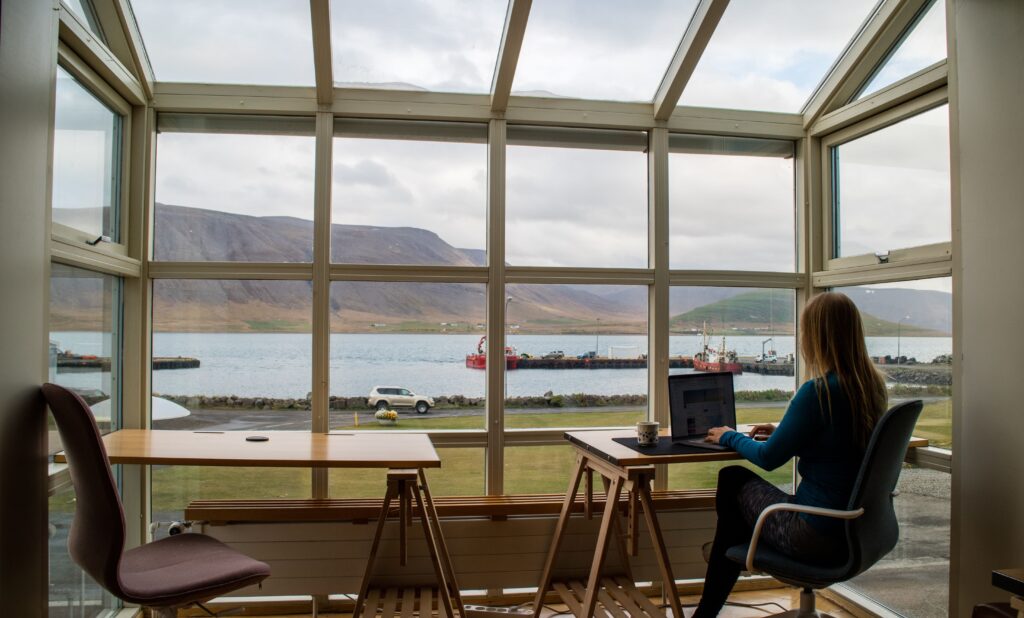 How To Automate Pre-Tour Preparations
A lot goes into preparing for a tour before the tour even starts. You're booking your clients with their preferred date and time. Doing safety checks on equipment and gear. Making sure you have all your permits and permissions on hand. Briefing your clients about the tour, safety procedures, and expectations. You're also making sure they're fit enough to meet the physical requirements of the tour.
Here are several ways you can automate pre-tour preparations to get your clients adventuring faster:
1. Get Online Booking Software
Find and implement online booking software (like Origin) so your clients can reserve tours, provide essential information, sign waivers, and make payments electronically.
An automated booking system updates tour and guide availability in real time, reduces the risk of overbooking, and eliminates the need for manual reservations.
2. Automated Confirmation Emails and Reminders
Set up an email marketing platform to send out tour confirmations and reminders to participants (Origin automatically sends these on your behalf). These emails can include essential details such as meeting points, required gear, and safety guidelines.
Automated reminders can help prevent no-shows and help participants get prepared for the tour.
3. Digital Pre-Tour Information Packets
Create digital information handbooks for clients. Make them available online or send them via email and include detailed information about the tour, what to expect, safety guidelines, packing lists, and other relevant details.
Including photos, videos, and interactive elements can also make these more entertaining and memorable for your clients too.
Origin's Trip Agenda
Using Origin, you and your team can create trip agendas with pre-tour information that includes emergency contact information all details your guides need to know. It's easy to add and a quick download gives them everything they need.
4. Online Health and Fitness Assessments
Use online health and fitness assessment forms (Origin lets you add questions to the checkout process for this exact scenario) for your clients to fill out before joining a physically demanding adventure tour.
This can help identify potential health risks and ensure your clients can participate safely on the tour.
5. Automated Equipment Checklists
Create automated checklists for your tour guides to verify that all necessary equipment and gear are in proper working condition before the tour.
This ensures that nothing is overlooked and reduces the risk of accidents due to faulty equipment. Even a simple Google Sheet will help automate this step.
6. GPS Tracking and Route Planning
Use GPS tracking and route planning software to automate navigation and help tour guides follow pre-determined routes. GPS technology can also be used to monitor the location of participants during the tour for added safety.
7. Automated Weather Updates
Integrate weather APIs into your system to receive automated weather updates for the tour location. This helps tour guides make informed decisions about whether to proceed with the tour or make adjustments based on weather conditions.
9. Document Management Systems
Use a document management system, like Google Drive, to store and organize important documents, permits, and waivers securely. This gives you quick access to necessary paperwork during Pre-Tour Preparations.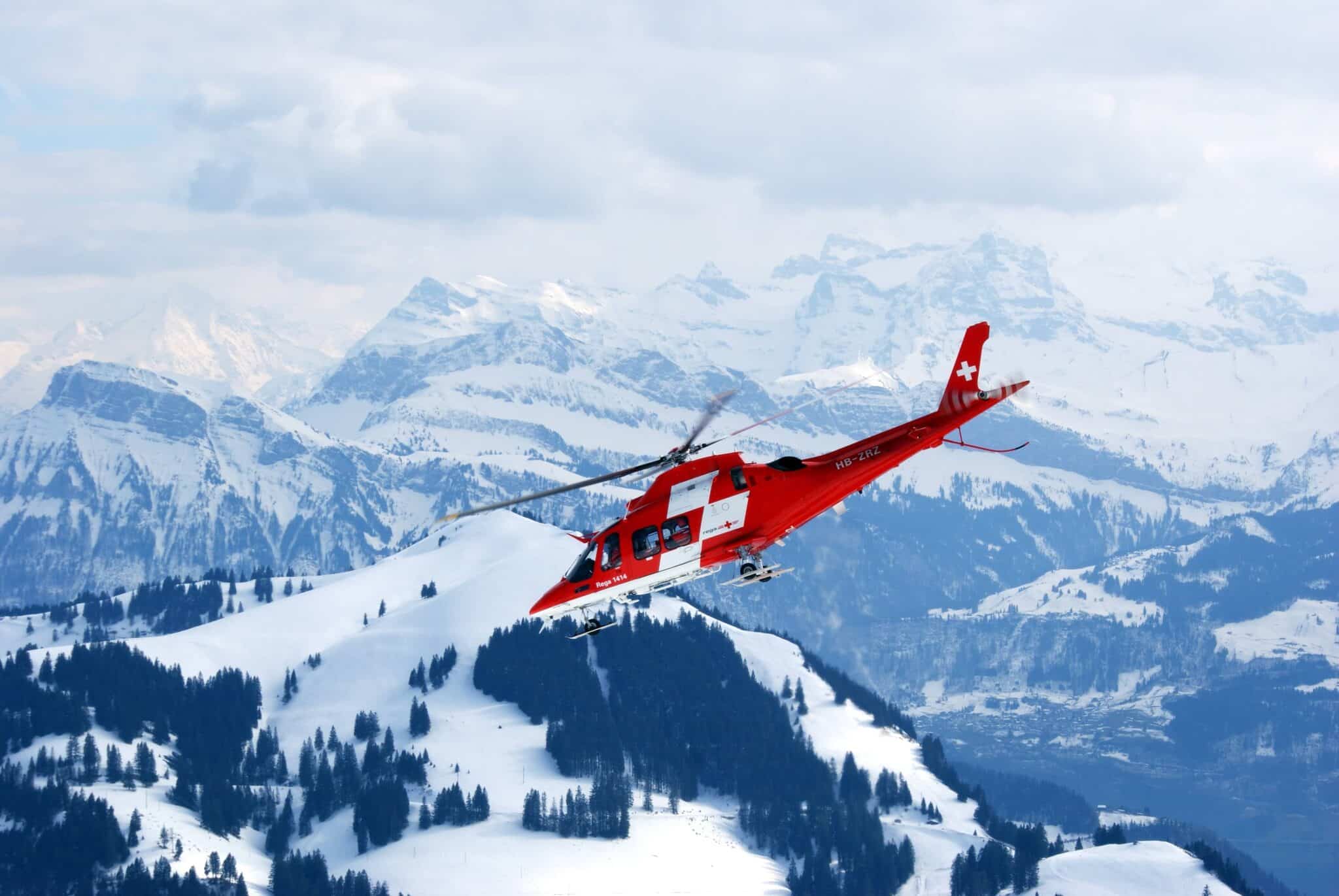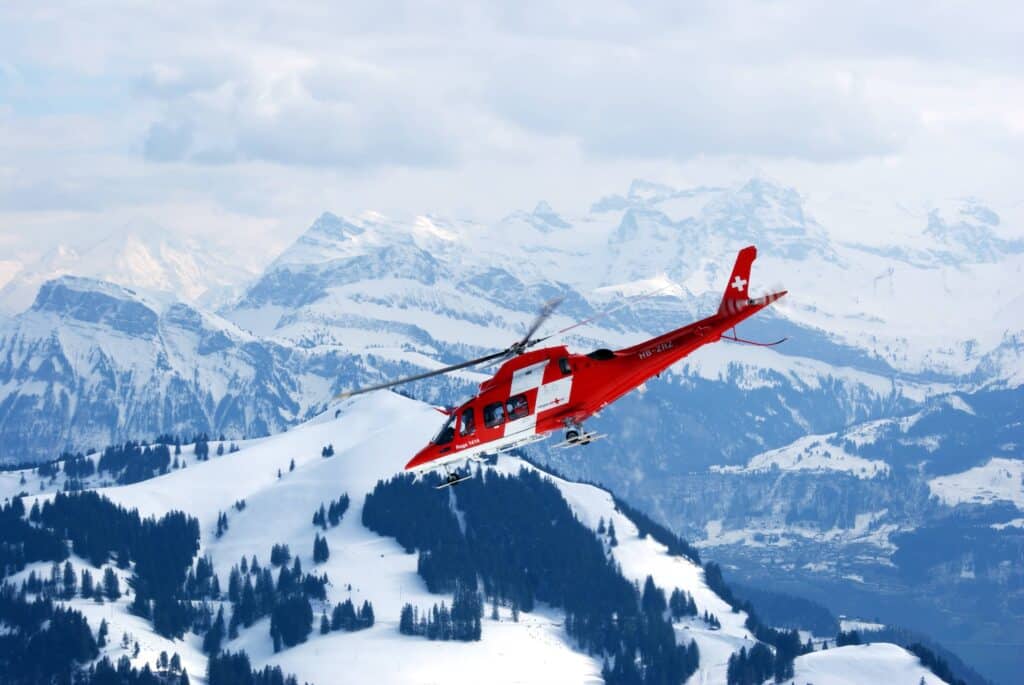 How To Automate Emergency Procedures
For adventure guides, having a set of emergency procedures is imperative based on the nature of the activities you lead. You have to have step-by-step emergency protocols for different scenarios (e.g., injuries, adverse weather conditions, lost participants).
You need to have designated roles and responsibilities for tour guides and other staff during emergencies. Also, there are communication procedures for contacting emergency services and authorities you have to have.
Automation can streamline emergency communication, facilitate immediate assistance, and enhance safety measures. Here are some ways you can automate your emergency procedures:
1. Emergency Communication System
Implement an automated emergency communication system that includes two-way radios, walkie-talkies, or push-to-talk mobile apps. Ensure that all tour guides and relevant staff members have access to this system for instant communication during emergencies.
Some companies that provide emergency communications are SPOT X, Garmin inReach, and EVERYWHERE.
2. Emergency Contact Information Database
Create a centralized database containing emergency contact information of all participants, tour guides, support staff, local authorities, medical facilities, and relevant stakeholders. Automate the process of updating and maintaining this database regularly.
Using a Customer Relationship Management platform like HubSpot, SalesForce, or Monday.
3. Pre-Loaded Emergency Response Protocols
Provide tour guides with pre-loaded emergency response protocols on their mobile devices or in easily accessible folders, like Google Drive that we mentioned above.
These protocols should outline step-by-step instructions for different types of emergencies and with something like Google Drive, they can also be accessed through an app.
4. Automated First Aid Assistance
While your guides should be First Aid/CPR/AED certified, you can help them further with first aid apps or digital how-to's that provide instant guidance on administering first aid for common injuries and emergencies.
5. Emergency Evacuation Plans and Routes
Automate the process of providing tour guides with access to emergency evacuation plans and routes in digital format. Upload it to Google Drive and give them access to the folder. This ensures quick and efficient evacuation during emergencies.
6. Automated Incident Reporting
Implement an automated incident reporting system that allows your tour guides to submit detailed incident reports promptly. This data can be valuable for post-incident analysis and improvement of safety protocols.
Likely, your liability insurance company has a process. Ask them how you can automate incident reporting to make it fast and seamless for you as an Operator.
While automation can significantly enhance emergency procedures, it's crucial for tour guides to undergo thorough training in emergencies and understand the limitations of automated systems. Human judgment and quick thinking are still invaluable during critical situations.
Regularly review and update automated emergency procedures to stay up-to-date with best practices and industry standards.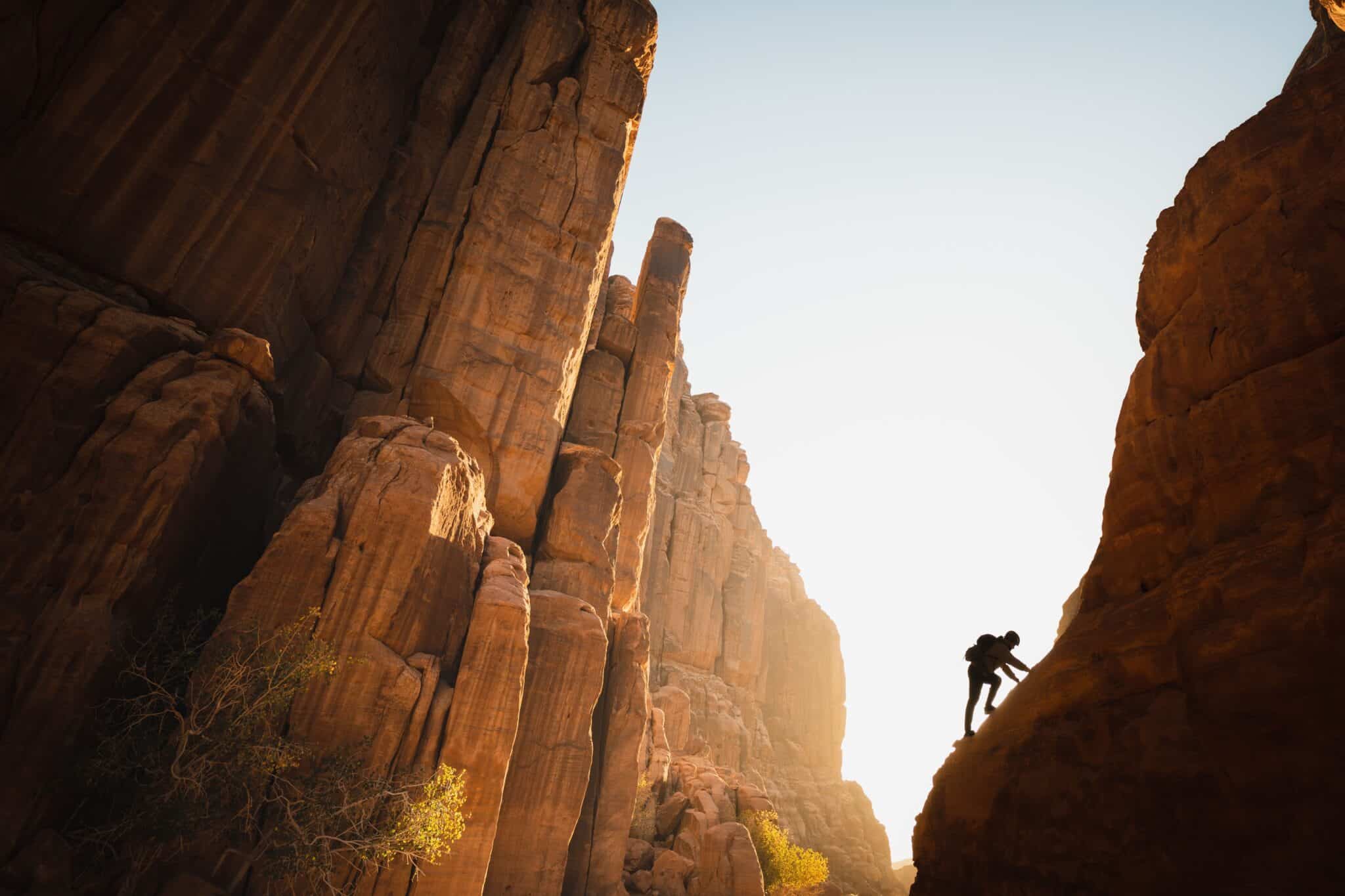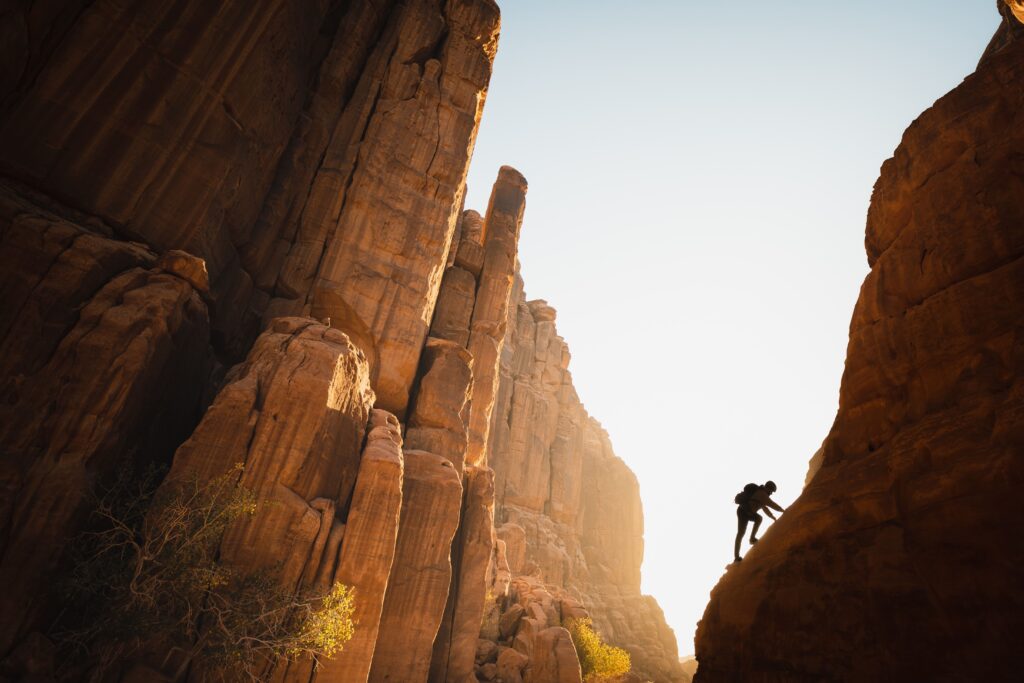 How To Automate Activity-Specific Guidelines
Providing detailed instructions on how to conduct specific adventure activities, such as rock climbing, rafting, hiking, and zip-lining, and demonstrating proper usage of equipment and safety gear is one of your many duties as an Operator.
By using technology and digital tools, you can streamline the process of providing specific guidelines to your clients for each activity your tour company offers. Here's how you can do it:
1. Create Digital Activity Guides
Develop comprehensive digital guides for each activity you offer and provide these via email to your clients. Include step-by-step instructions, safety guidelines, equipment usage, and any other relevant information.
These guides can be in PDF or web format and should be easily accessible to both tour guides and participants. Sure, you'll probably still need to go over the logistics with your clients in person, but this helps bring them up to speed, which should save you time at the beginning of the tour.
2. Automated Email Communication
Use an email marketing system that sends activity-specific guidelines and preparation tips to your clients before the tour. If you're using Origin, you can add a link to the automated reminder emails that are sent before the trip. This will help inform and prepare them for the activity before the trip.
3. Automated Safety Checklists
Develop automated safety checklists for tour guides to follow before and during each activity. These checklists can be accessed through Google Drive.
4. Participant Feedback Collection
Use automated surveys or feedback forms after each activity to gather feedback from participants about their experience and suggestions for improvement. If you're using Origin, we collect reviews automatically for you.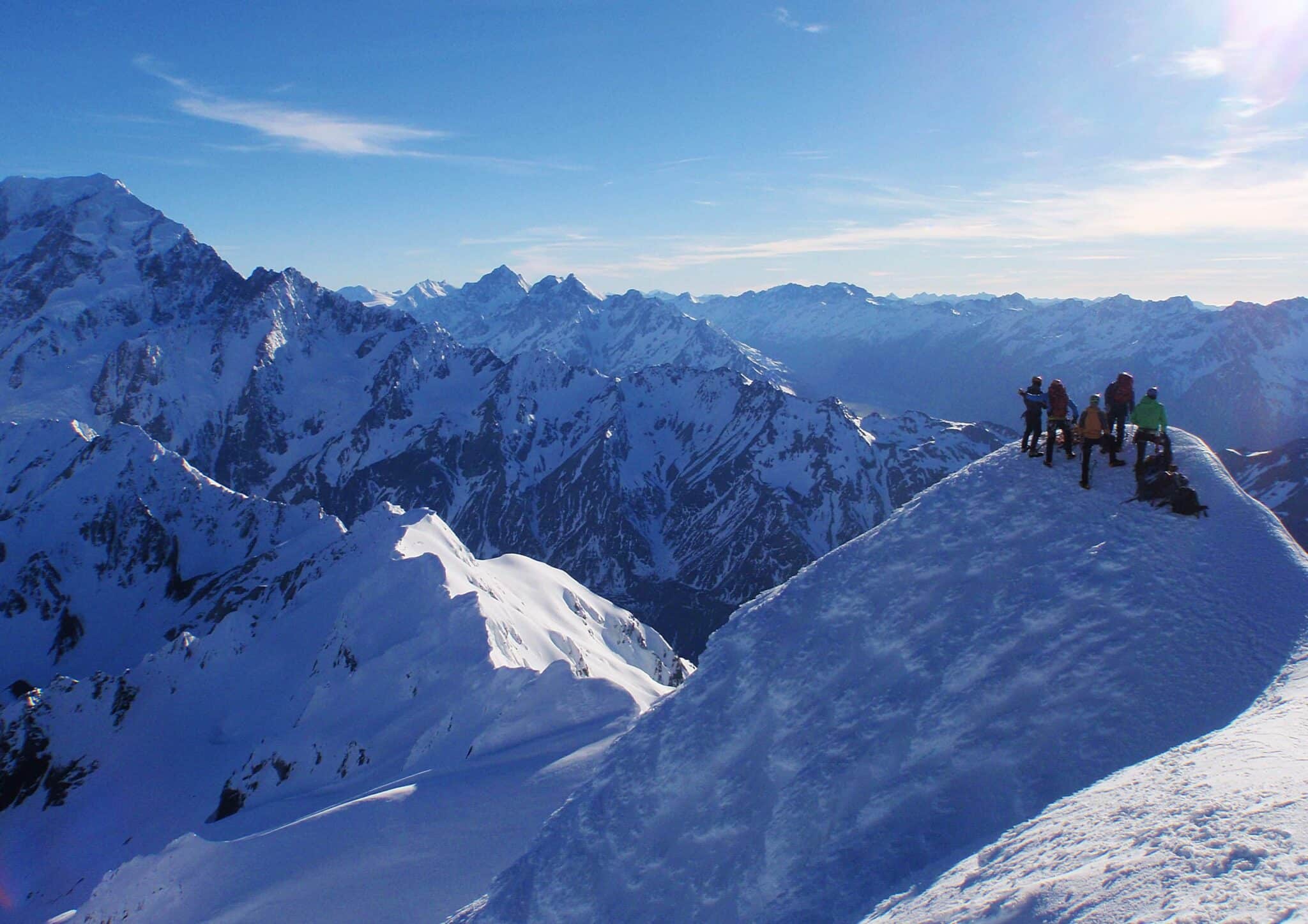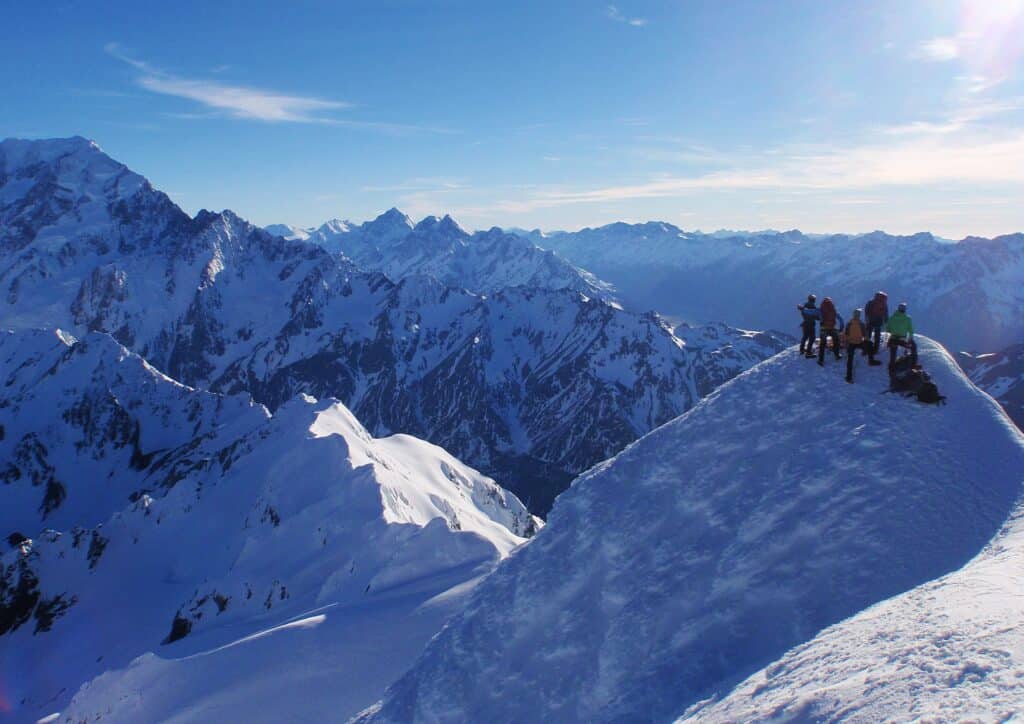 How To Automate Group Management
As much as we'd like to automate managing people, you can only go so far. But there are ways to pre-manage groups of people. You can, for example, set a maximum client-to-guide ratio to ensure proper supervision and safety (psst…you can do this in Origin).
You can also develop strategies for managing groups with varying skill levels and experience.
1. Set Client-To-Guide Ratios
Hopefully, you're using booking software that can do this for you. If not, may we suggest checking us out because we can do this for you? Within Origin, all you have to do is type in how many clients per guide you want and our system will automatically keep that updated and apply it to all trips.
2. Set Skill Levels And Experience Strategies
It's challenging to take a group of clients with varying levels of experience and skills, especially when you don't have a strategy in place to take care of them all.
Using something like Origin can keep your clients with the same skills and experience together while also grouping them with a compatible guide.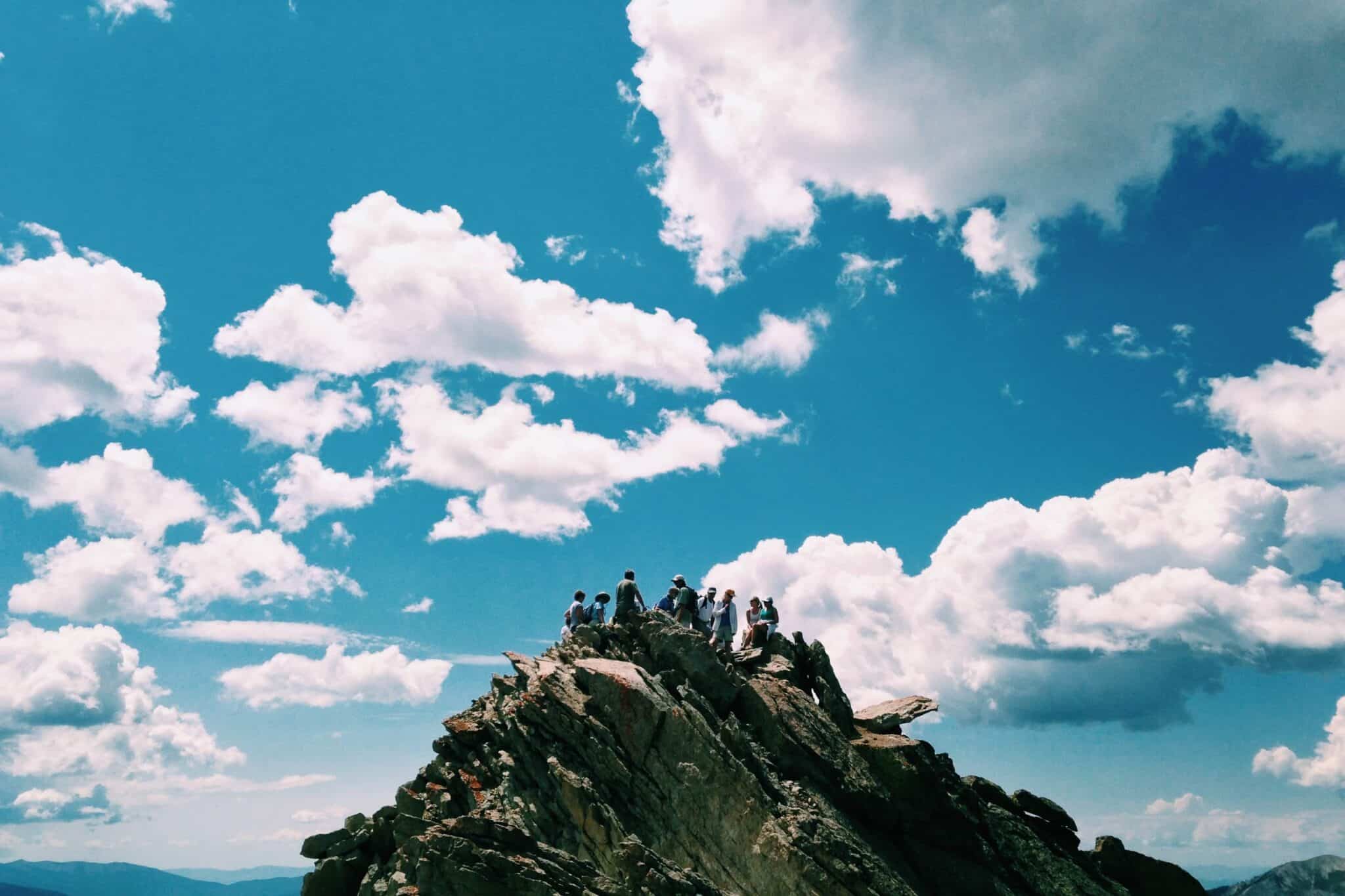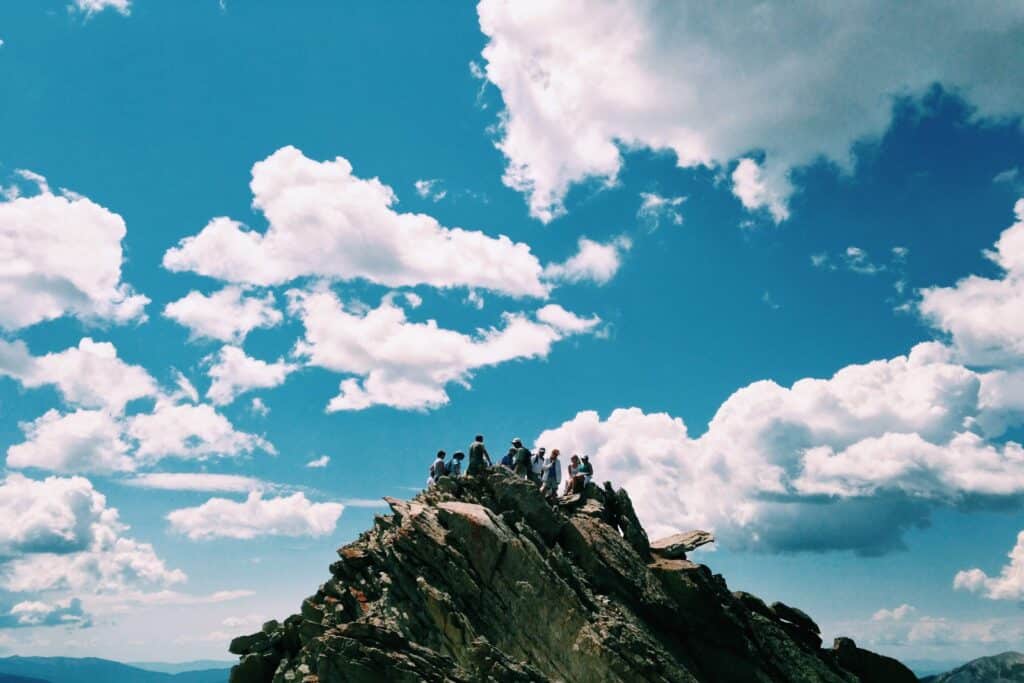 How To Automate Environmental and Cultural Preservation
As a company that adventures in nature, it's important to practice the Leave No Trace Principles and educate your clients on them too. This helps preserve the environment for future generations.
1. Teach Your Clients About Environmental Responsibility
Educate your clients about the importance of minimizing the impact on the environment and local communities. Again, you can create a presentation or document that you can link to within your emails to your clients. The more interactive the more memorable it'll be.
2. Stay Up-To-Date On The Latest Research
Leave No Trace offers online courses about LNT Principles you can use to stay up-to-date. They also have a plethora of resources to inform you of environmental responsibility. There's no automated way to learn yet, so this will have to be done the old fashion way.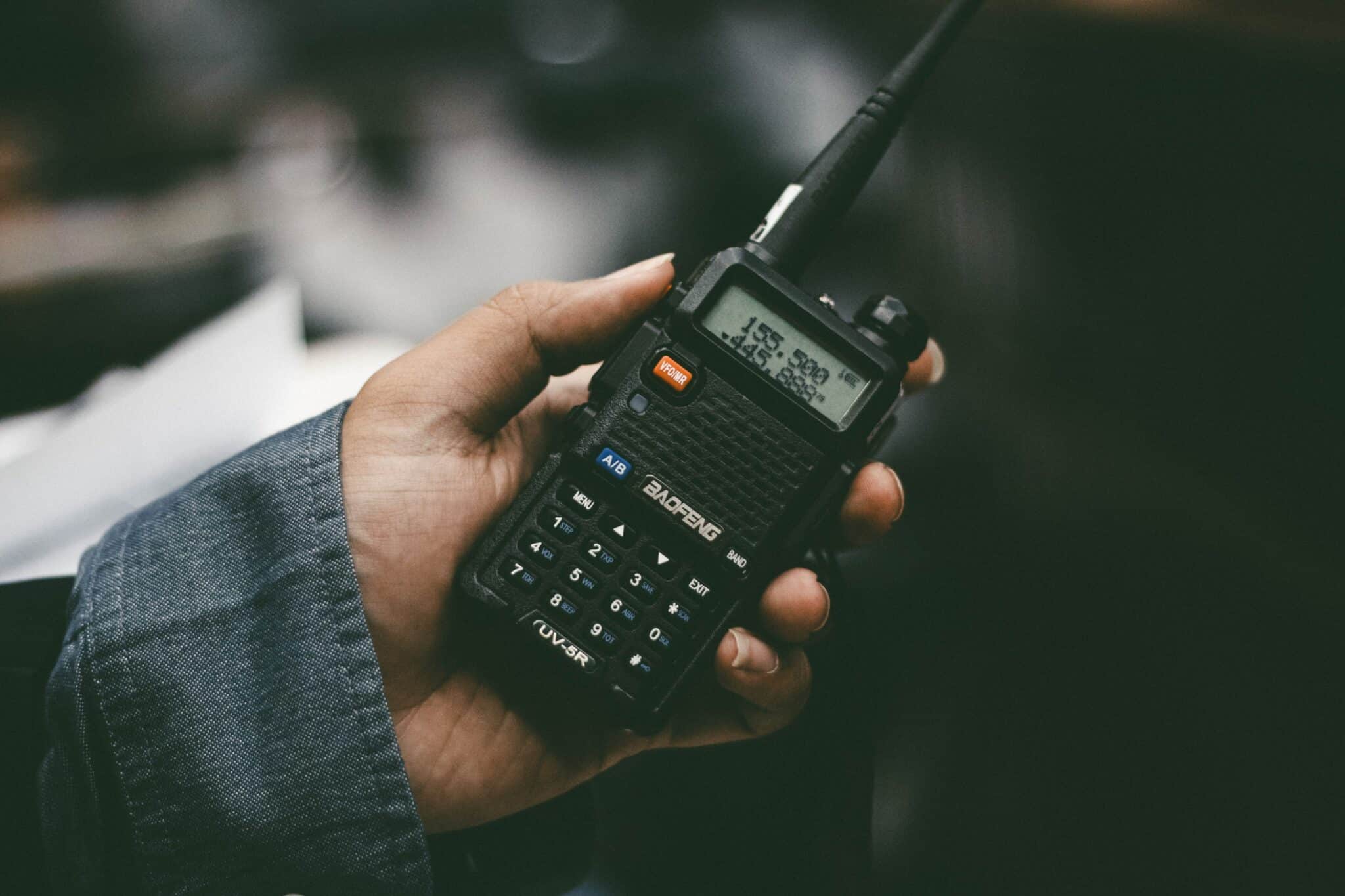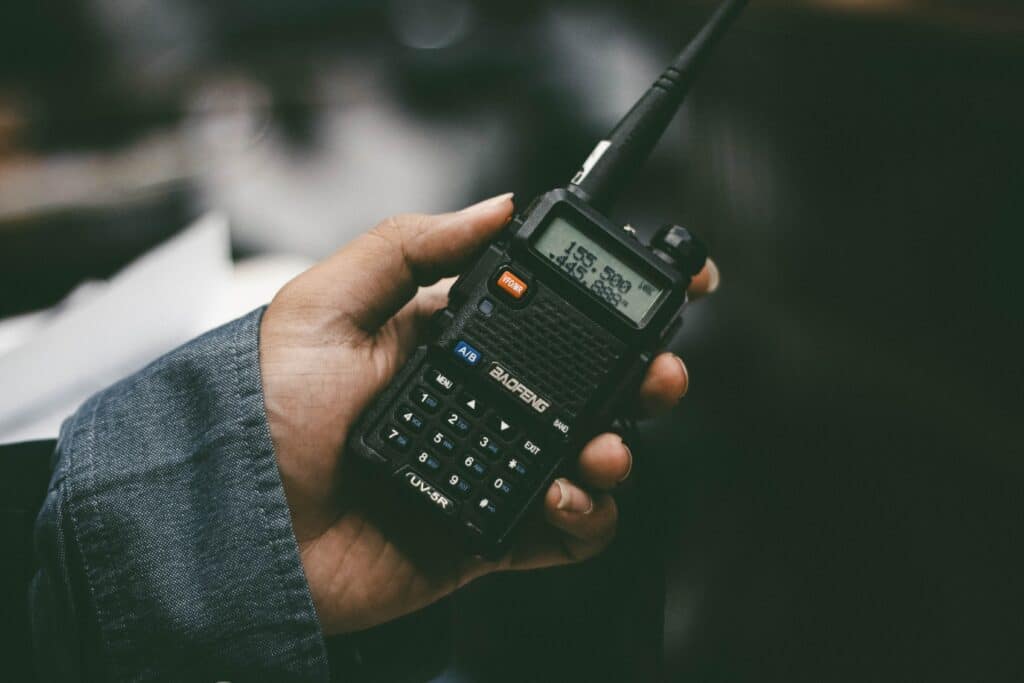 How To Automate Communication
Communication will always be the utmost priority for an adventure tour guide, especially with how dangerous it can be. Having established communication protocols between tour guides, clients, and support staff can make a big difference between fun, safety, and efficiency.
Automating communication not only improves response times but you'll also have better coordination and quicker access to information, and your clients will be happier. It also lets your guides focus on delivering exceptional experiences during tours instead of having to figure out how to get in touch with your office.
Here are a few ways to automate communication among you, your guides, your staff, and your clients.
1. Automated Itinerary & Post-Trip Sharing
Automate the process of sharing tour itineraries with your clients, guides, and staff via email, app notifications, or text messages. With Origin, admins can generate tour itineraries in a couple of clicks and share that among your staff.
Origin also automatically sends out post-guide trip report requests to your guides to complete for your company. This includes the basics like date, trip, customer info, etc. and you can also add custom questions to help you understand how the trip went.
2. Group Messaging and Notifications
Use group messaging apps to communicate important updates, itinerary changes, and safety reminders to your guides and staff during the tour. You can use something like Slack to keep conversation topics organized.
3. Online Booking and Scheduling
Using online booking and scheduling software will help you streamline communications between you, your guides, your staff, and your clients. Depending on the platform you use, you can automate a number of things that'll help you streamline your communication. With Origin, you can automate reservation confirmations, trip reminders, digital waiver collections, guide assignments, and payment collection.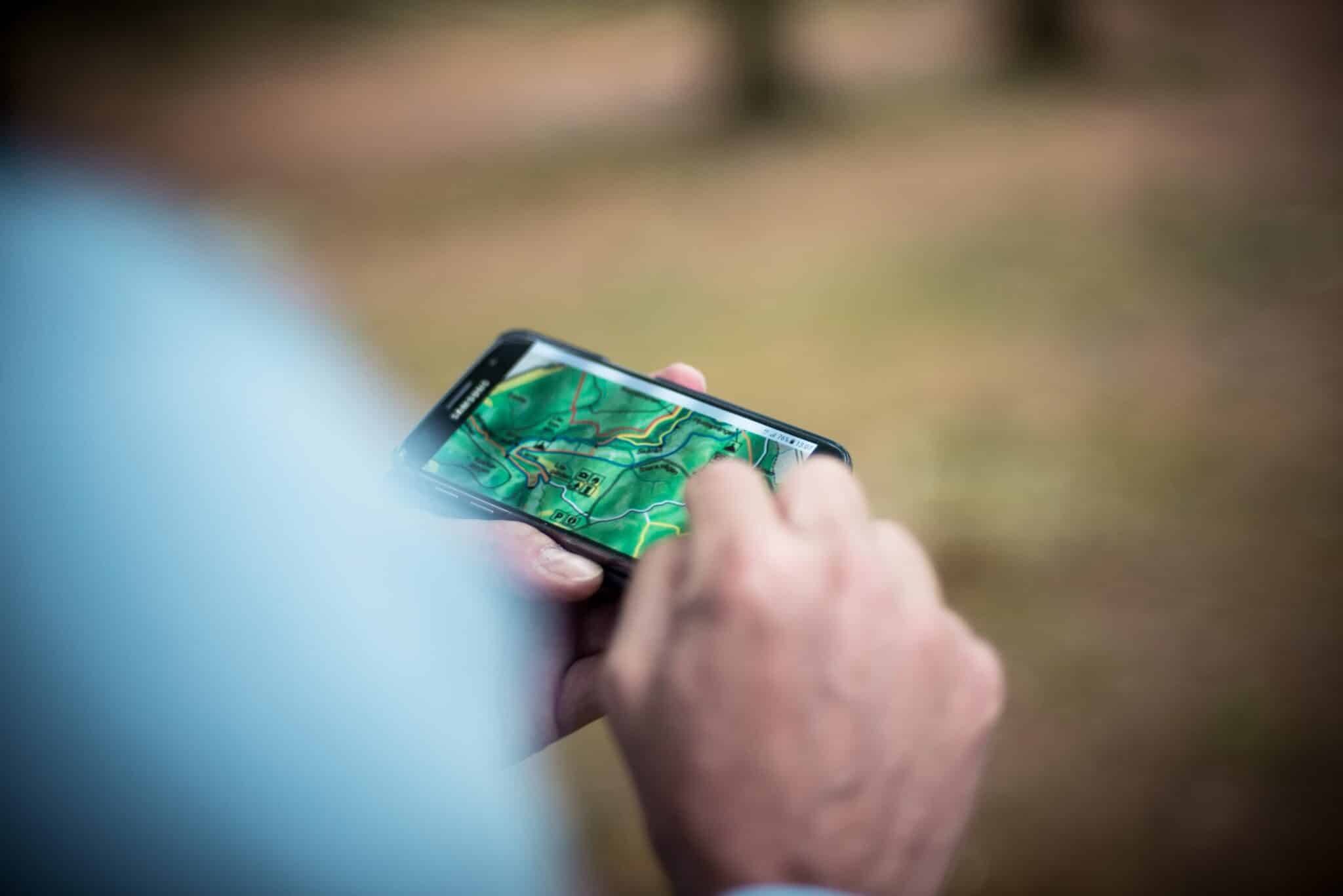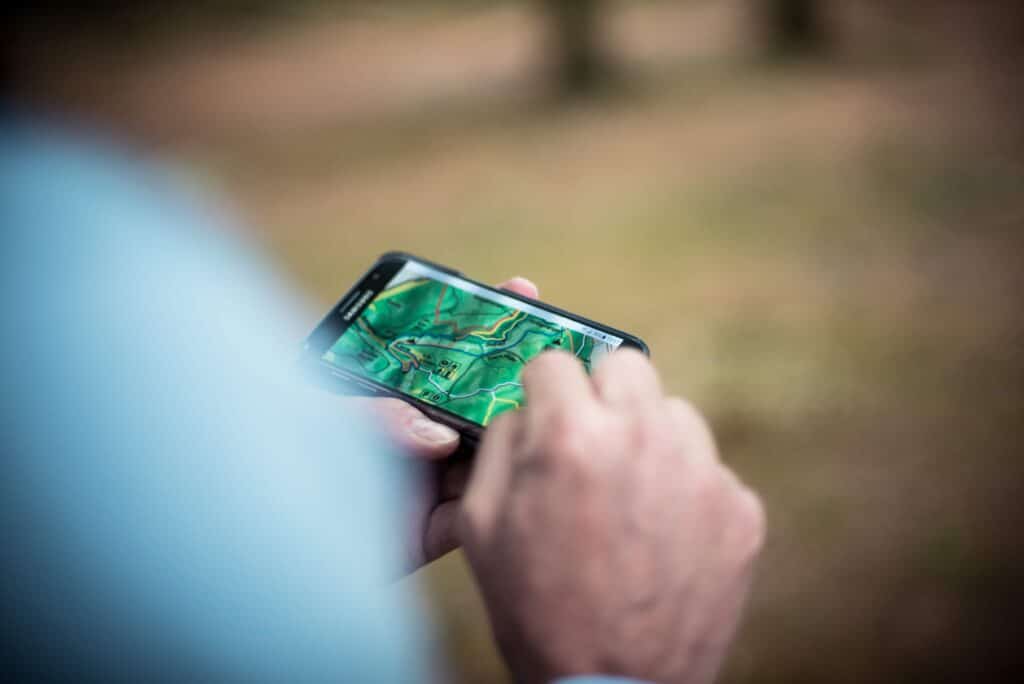 How To Automate Navigation and Orientation
At the very least, your guides should know how to navigate the terrain by compass and map. If you're a guide or an aspiring one, make sure you've taken a course on it and can confidently and safely get from Point A to Point B.
There's also no way to automate learning terrain, navigation, and orientation. You can watch as many videos as you want, but you need to navigate the ol' fashion way: going out there and finding your way. At the same time, there are ways to automate it, like using GPS devices, for example.
1. GPS/Mapping Apps
Just because you can read and follow a paper map doesn't mean you have to. There are a number of amazing GPS apps out there you can use to automate navigation.
With over 300 maps, you'll have detailed trail guides to get you from A to B. You can measure point-to-point distances and map out off-trail adventures. You can even generate elevation profiles and calculate the length of your route.
Another great GPS/mapping app is CalTopo. Measure slope angles and snow depth. See current and changing conditions for your planned trip before going. See real-time data for 7,500+ streams and reservoirs as well as wind and weather.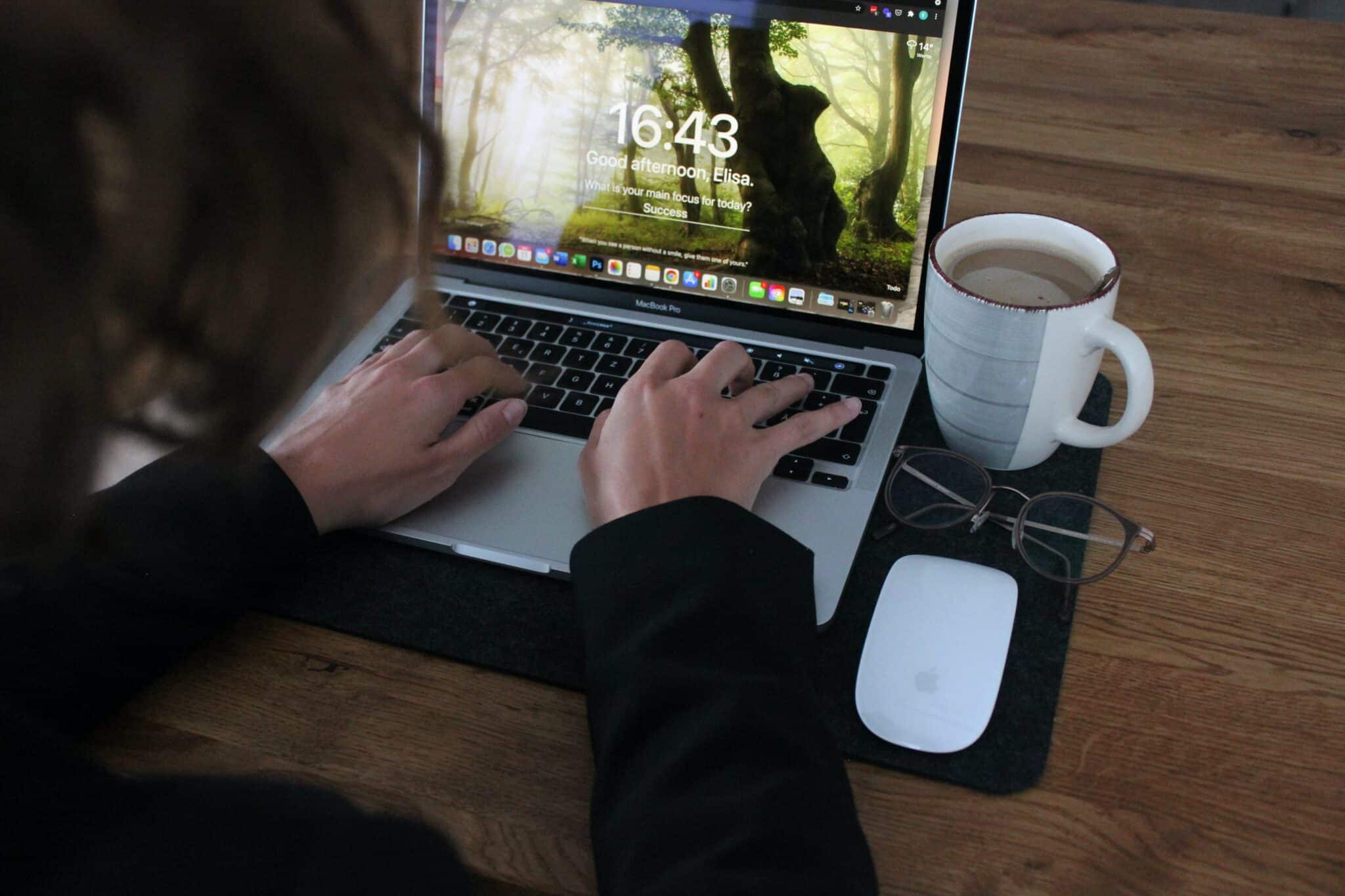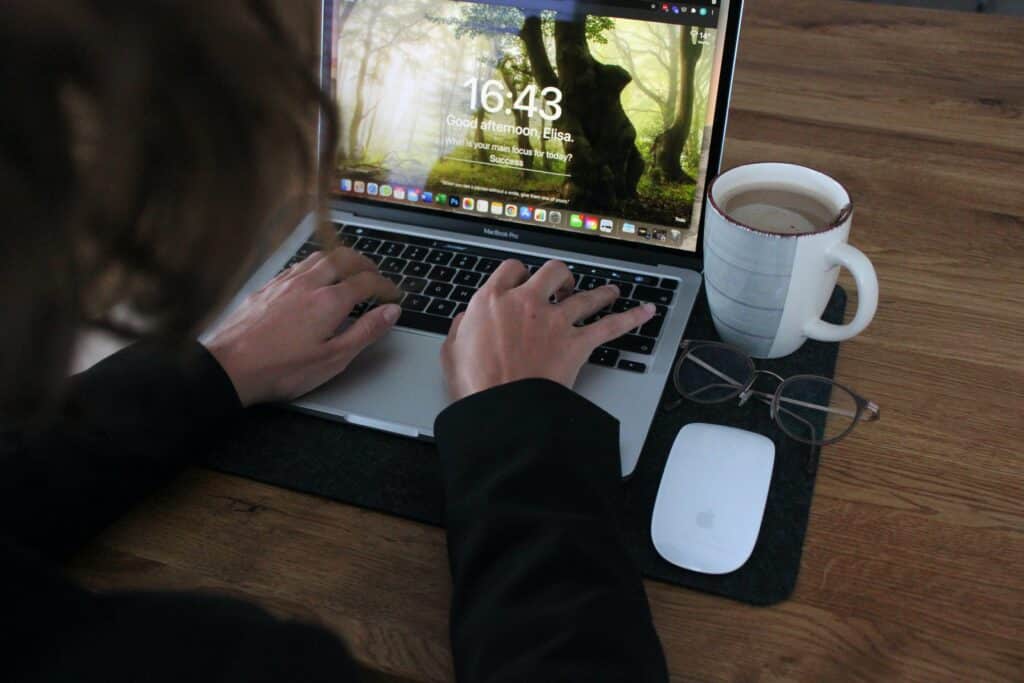 How To Automate Post-Tour Procedures
You're not done when the tour wraps up. You still have post-tour procedures to complete like gathering feedback and addressing any concerns from guests. You also have to document incidents, feedback, and any necessary improvements for future tours.
Here are some steps to automate post-tour procedures:
1. Customer Feedback and Reviews
If you're not using Origin to automatically collect feedback and reviews, you'll need to set up an automated email system to send post-tour feedback forms to your clients.
You can use platforms like SurveyMonkey or Google Forms to collect their responses.
Additionally, encourage your clients to leave reviews on platforms like Google and share the links in your automated email. Positive reviews can help attract new clients. Also, make sure if you get a negative review, you respond immediately.
2. Post-Tour Thank You Email
Send automated thank you emails to clients after the tour. Express your gratitude for choosing your tour and request them to share their experience on social media or with friends.
You can even include your review request at the end of your "Thank you" email. This way, you're not overwhelming your clients with too many emails and your request comes after thanking them for choosing your business to take them on an adventure.
3. Automated Follow-Up Promotions
Use your clients' emails and contact information from the booking system to set up automated email marketing campaigns.
Email promotions (e.g. holiday sales), discounts (e.g. birthday discounts), or upcoming tour announcements (e.g. new tour offerings) to previous clients to encourage repeat bookings and stay top of mind for their next adventure.
4. Digital Photo Sharing
If you take photos during the tour, automate the process of sharing those photos with your clients online. Not only is this one way to make extra income, but it'll also add value to their experience and remember their adventure with you.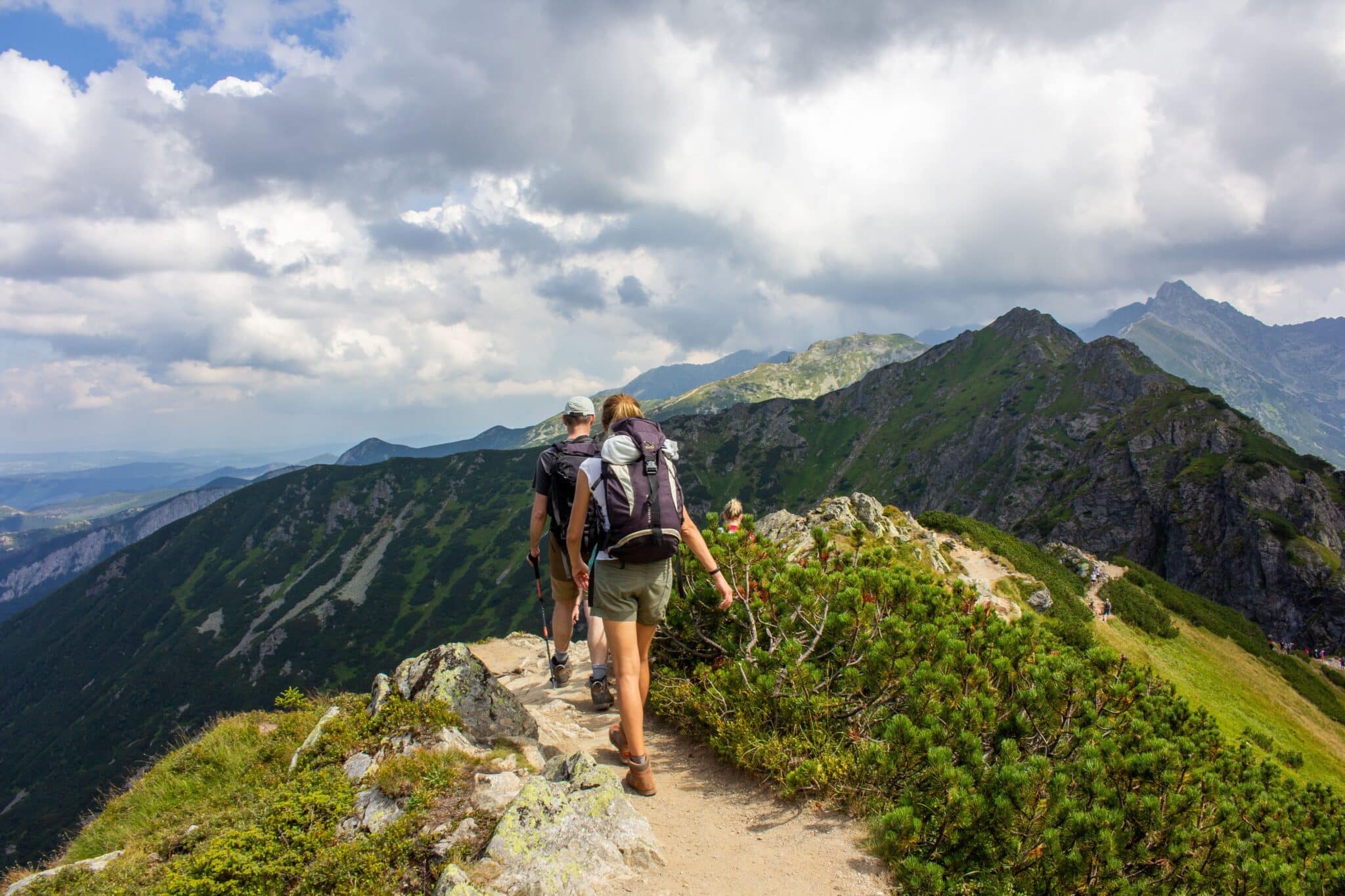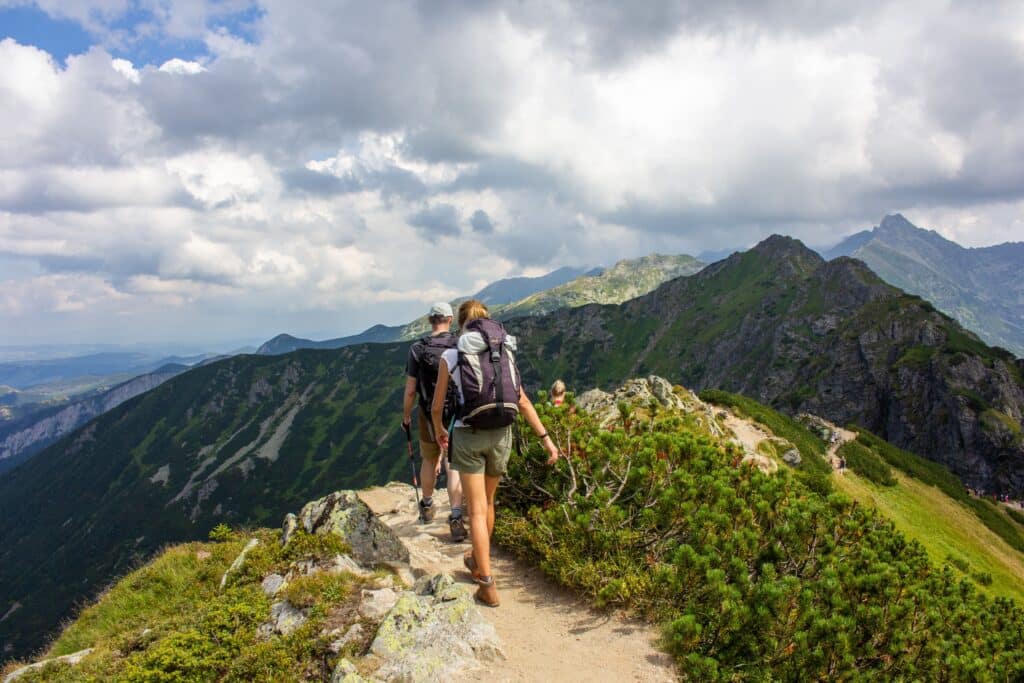 Conclusion
Having standard operating procedures are crucial for ensuring the safety, quality, and success of adventure tourism operations.
By adhering to these guidelines, adventure tour guides can provide memorable and enjoyable experiences for their clients while minimizing risks and maintaining environmental and cultural sustainability.
Regular review and updates to SOPs based on experience and industry best practices are also essential to continuously improve your adventure tourism services. And by automating a lot of the aspects of your SOPs, not only will you stay on top of everything, you'll be able to without added manual labor.