It's our goal to always be improving the Origin platform, and we're excited to announce two new upgrades to Origin: QuickBooks integration and Lead Guides Category. Keep reading to learn more about both of these updates. Create a free account today to test these features yourself.
Origin x QuickBooks Integration
With our new QuickBooks integration, you'll save even more time by automating bookkeeping tasks. Your office manager and accountant will thank you! Here's how it works:
Connecting Origin to QuickBooks
We've made it super simple to connect Origin to your QuickBooks account. When you're ready, you'll be prompted to sign into your QuickBooks account which will establish the connection.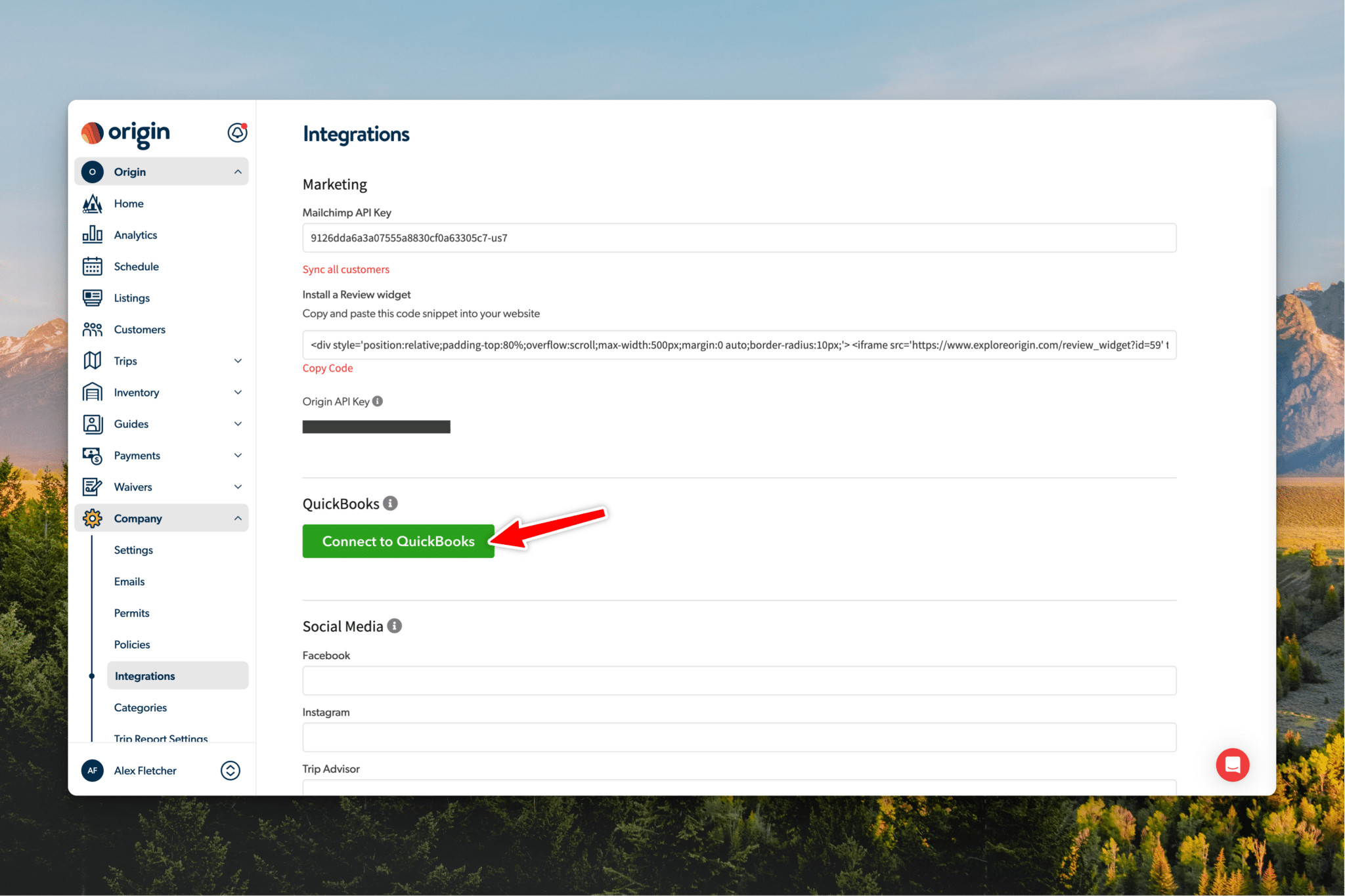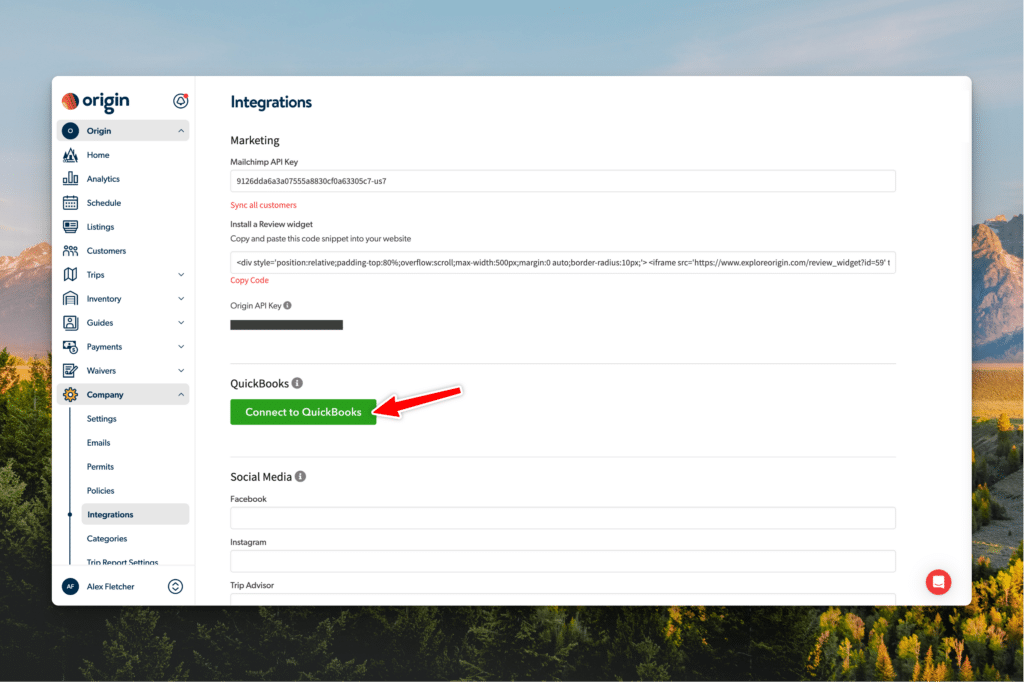 How It Works
When you connect Origin to QuickBooks, you'll see the connection status in My Apps inside QuickBooks.
This means that all of your bookings inside of Origin will sync with QuickBooks, and you can choose the accounts you want the data in. You can even make custom Rules inside QuickBooks for more customization.
As soon as you start collecting bookings and making money, you'll see this reflected inside your QuickBooks account. We'll send over new data every day.
Heads up!
Origin only provides the integration to QuickBooks. Origin is not an accountant, nor do we provide accounting or bookkeeping services. It is best to work with an accountant if you have questions about how to set up your QuickBooks account and how you want to recognize your revenues.
Tour operator life is complicated Use a booking platform that simplifies it.
Tour operator life is complicated Use a booking platform that simplifies it.
Lead Guide Feature
Our second newest feature is the Lead Guide Category. 
Lead Guides is a new feature that allows you to have more control over how you book your trips and show their availability, along with assuring you always have the right Guides from your team on the booking. Think of a Lead Guide as someone who needs to be available in order for you to get a booking. For your individual business needs, a Lead Guide could mean a Driver, Captain, Pilot, Head Guide, etc.
What does this feature do?
Adding a Lead Guide Category to a user will make it so any Listing with that Category will only be available if a Lead Guide is available.
Even if you have other Guides with the same Category (but they are not Leads), the Listing will only be available when the Lead is available.
If a Category doesn't have any Lead Guides, it will work exactly how it did before. This means it will send out Guide request texts, assign guides automatically based on priority, etc.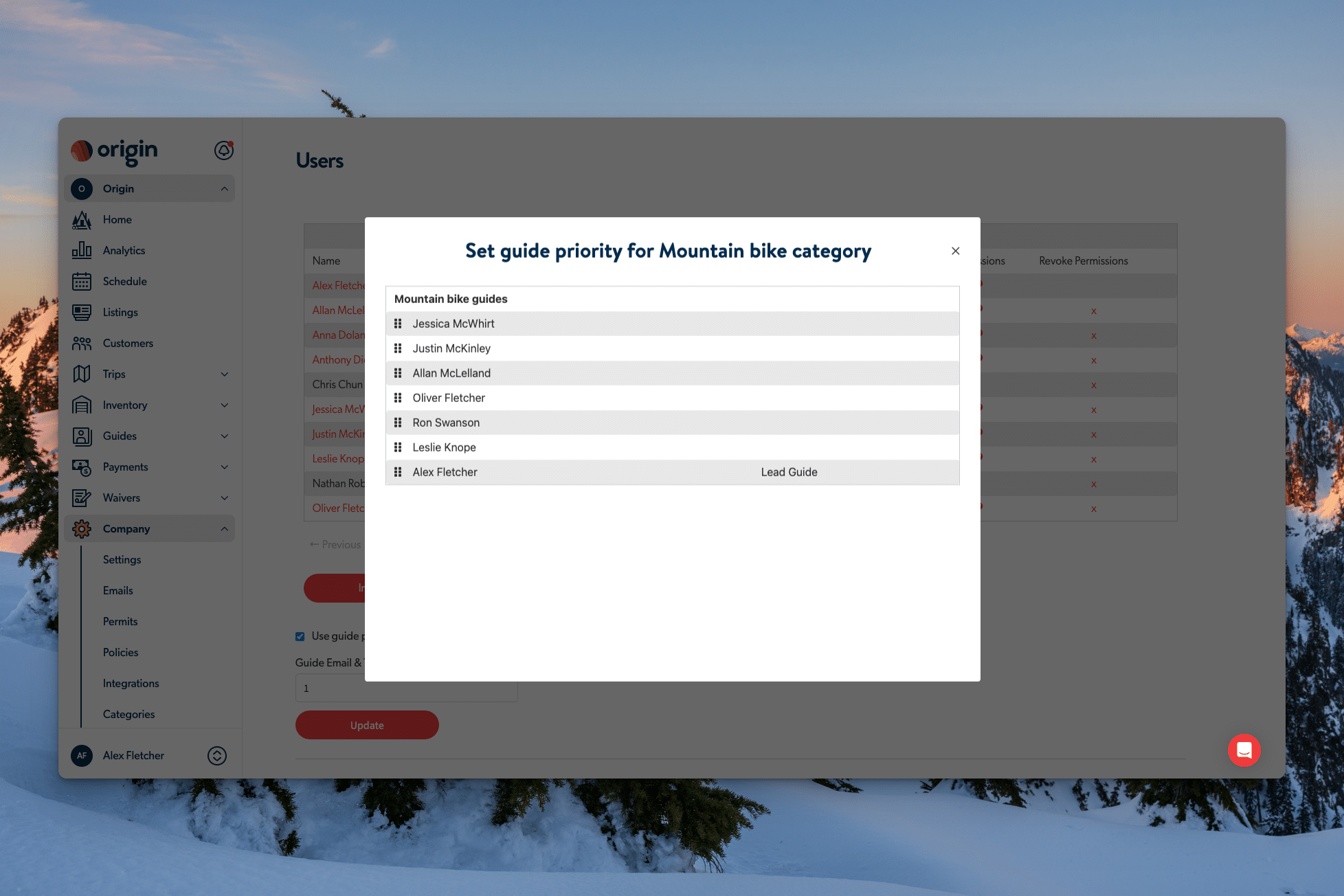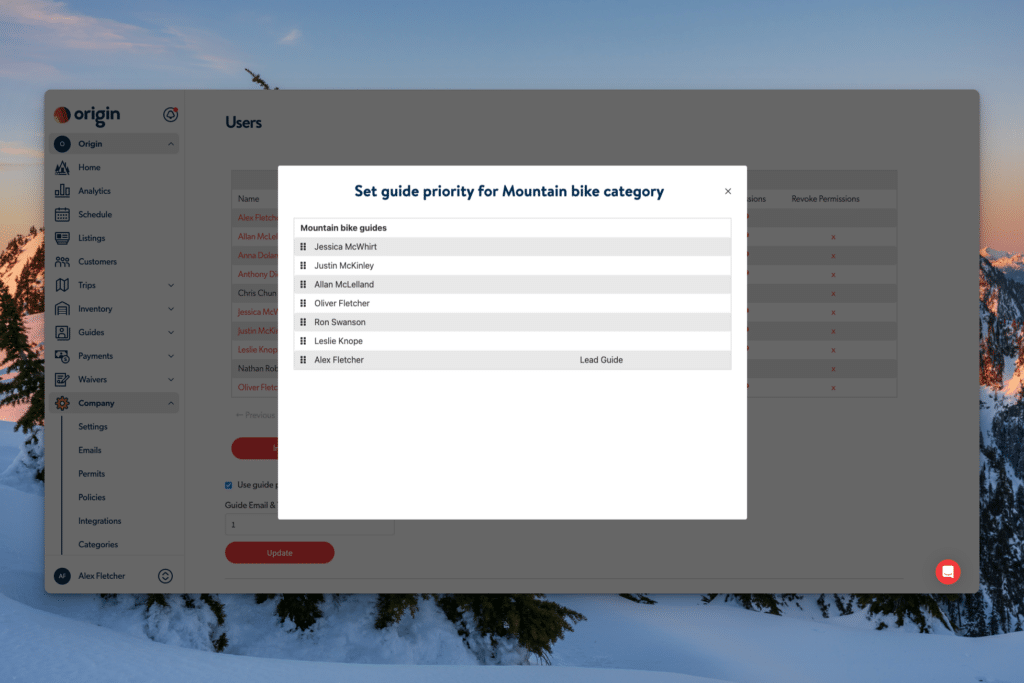 Lead Guides and Guide-Assignment settings
With the Guide Ratio settings on your Listings, you can make a non-lead and Lead Guide both get assigned to a booking if the booking requires multiple Guides. The Lead Guide will always be assigned first for a Listing that requires one, and then it will assign the highest priority available Guide.
With that being said, you can move your Lead Guides to the bottom of the priority order for that Category, as they will always be assigned first because they are Lead Guides.