A lot of us want to go on adventures but think we have to do something legendary or expensive for it to be considered a capital-A Adventure. Those of us with full-time jobs don't think we have the time for. Well, if you have the right attitude, anything can be an adventure. Adventure is everywhere around you but you have to have an open mind and you have to look for it.
Adventures don't have to be crazy or nerve-wracking. All they take is the right mindset and a creative mind. The meaning of "Microadventures," coined by Alastair Humphreys, are expeditions that are simple, local, cheap, and fit between 5:00 PM – 9:00 AM or a weekend. They're still exciting, challenging, and rewarding.
Microadventures encourage us to see our backyards differently and help us appreciate what we already have. It's easy to start going on microadventures as well which means all the more reason to go on one this weekend.
Steps for a Microadventure
Pick a place
Sit down, pour yourself a glass of your favorite beverage, pull out a map, and pick somewhere near your home that you haven't explored. Depending on your county's current travel restrictions, "near" home may differ, so double-check current regulations before embarking on your microadventure.
Find somewhere rural you've never been. Also, make sure you don't venture on to private property. You can also look at City on TripAdvisor for ideas. There may be a sight you've never considered before. Remember to stay open-minded as your brainstorm places.
Pick a date
Once you've decided on a location, pick a day you're going to set out on your microadventure. Will it be after work on a Wednesday? Or will you wait for the weekend? The point of microadventures is to take advantage of the sixteen hours after and before work throughout the week.
That slot between 5:00 PM and 9:00 AM the next morning is the gold. It's usually where we come home, cook dinner, watch TV, then go to bed. Why not sleep under the stars one night out of the week instead?
Pack beforehand
Whether you're a planner or want to be able to go on a microadventure at a moment's notice, you should pack your gear beforehand. This puts a lot of people at ease whereas others are happy to go explore with the clothes on their back.
If you want to have a bag ready before your microadventure, we suggest the following:
Dehydrated foods
Sleeping bag
Mat
Bivvy/Tent
Warm clothes (and waterproof depending on your climate/time of year)
Water/Water filter
Map
Light
Portable chargers
First aid kit
Pocket knife
The kind of microadventure you go on will influence the gear you bring with you. For example, if you're going to go on a day hike somewhere new, you likely won't need half of the items we listed. If you plan to bike to a campsite, you'll probably need a few more items than what we suggested.
The most important thing is to be prepared for your microadventure. That way, you'll only have to focus on fun, not trying to see in the dark or shivering from the cold.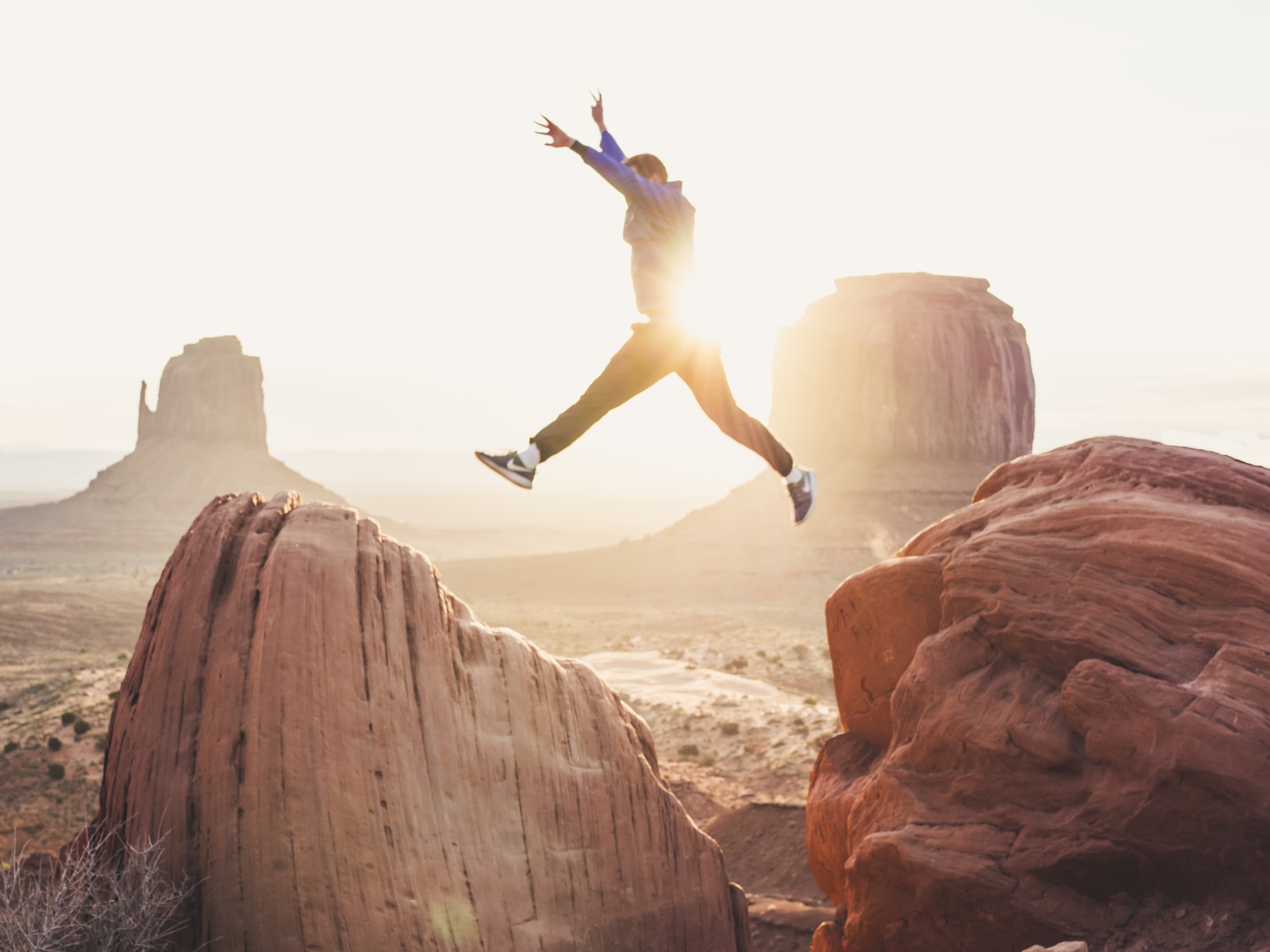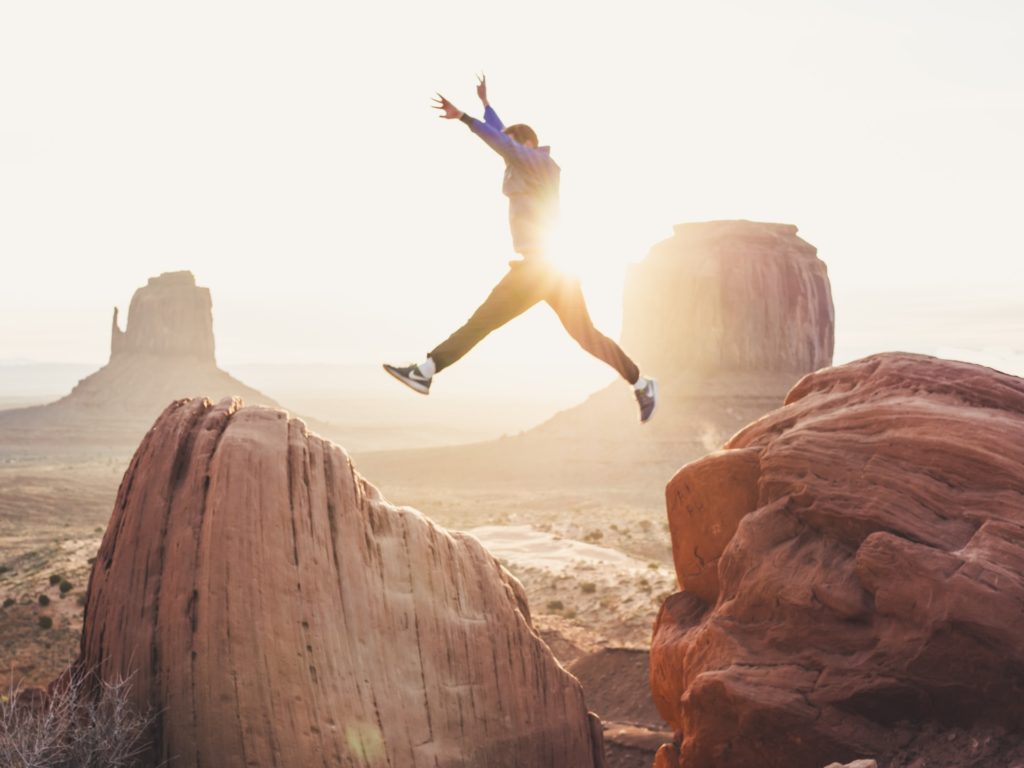 Like what you're reading? Sign up for our newsletter and receive product updates, blog posts, and more:
Why you should try a microadventure
The perfect remedy to stagnation is a microadventure. Many of us have been at home for the past several weeks where the workday blends with our evenings and weekends. Some of us are feeling stir crazy but we can't pack our bags and escape to another state just yet. We're restless. We've watched enough Netflix, read enough books, and we want adventure.
Microadventures help us see and experience things differently. Your typical morning walk will look and feel different at night with a flashlight. The trees in the dark may look like gentle giants or eerie behemoths. The sidewalk, illuminated by your flashlight, will feel like an unknown path, one where you'll have to watch where you step. Sounds will feel different. It's an entirely new experience to have that doesn't cost extra money or time, just a change of mindset.
They force us out of our comfort zones which actually does two things for us: gives us a creative boost and helps relieve stress. New sounds, sensations, tastes, etc. have the potential to revitalize our minds. In turn, this gives us a creativity boost. Not to mention the fact that being out in nature eases our minds at the same time. We also think that choosing experiences over things will give you more happiness.
Microadventure Examples and Ideas
If you're interested in going on a microadventure but you're not sure what to do, we've come up with a simple list of local discoveries for great escapes:
Go on an after-dark adventure
Do something you normally do during the day at night. As we mentioned earlier, going on an adventure at night feels completely different. The temperature is cooler, you can't see as much, and it makes for an adventure. You can keep it simple with a walk around the neighborhood. You can go on a night hike or a night bike ride. Anything you do during the day can be done at night.
Camp somewhere new
Depending on your county's ordinances regarding travel and camping, you can find a new camping place near home. Simply pull up a map and find a campsite you've never been to before. You can make it more of an adventure by biking to the campsite. This may require more planning but it guarantees more adventure.
Cook breakfast in the woods
Breakfast doesn't get any better than enjoying it out in nature. If you can safely create a campfire, bring your ingredients with you and cook your breakfast over an open fire. Be sure to check if you can have campfires in your county. Campfires are a big responsibility but if you do it correctly and safely, it makes for an enjoyable morning breakfast before work.
On the other hand, you can make your breakfast at home, pack it in a leakproof container, and do a sunrise hike. Not only do you get the element of an after-dark adventure, but you also get to watch the sunrise while enjoying breakfast.
With the longer days, you can get this done and be back home in time for work.
Bike or walk instead of drive
If you own a bike, try running errands on that instead of using your car. If you live close enough to a destination, try walking instead of automatically jumping into your car. Riding your bike or walking slows you down compared to life inside a car. You'll also feel more connected to nature when you're not in an enclosed metal box.
Sleep in your backyard
If you have a backyard (or frontyard), deck, or porch, roll out your sleeping bag and sleep under the stars for the evening. This can be a great first step in microadventures for those of us who are a little apprehensive. What's great about this option is that you're only a couple of feet away from home.
You don't have to lug around a backpack full of microadventure gear and you can if you decide halfway through the night you'd rather sleep in your bed, you can do that.
Run every street in your neighborhood
Change up your fitness routine by running all the streets in your neighborhood. If you're like us, you likely run the same few routes to get in your workout. Why not get your exercise and a microadventure all at once? Step outside your front door and go up every street until you're ready to go back home.
You can also walk your neighborhood streets and do some "urban wandering" where you take pictures of what you find along the way. You can make it a challenge by picking a theme for your walk or run and taking pictures that represent the theme. For example, if your theme if "red," find all the things that are red and take a picture.
Go geocaching
Geocaching is essentially a treasure hunt outdoors. It's a game where players use GPS coordinates to track down a container. There are a lot of hiding guidelines for cache but if you want to find a cache, all you need is to download a geocaching app. Then choose the geocache you want to find and start looking for it. After you find it, sign the logbook and put the geocache back where you found it.
Buy a plant book and identify the ones outside your home
This is a great microadventure for folks big and small. Pick a morning or evening, bring your book, and walk around your house. You'll find plenty of plants and with a plant book, you'll learn what they are.
If you want more ideas, Uproxx lists the best microadventures in all 50 states which you can check out.