Note: Labor Day Weekend travel might be complicated right now. As much as we want to adventure like we did pre-COVID-19, please check with local governments before visiting these places.
Labor Day Weekend is our chance to enjoy the last weeks of summer. Long weekends give us an extra day to explore without having to rush back home Sunday evening for those early Monday morning meetings. We always think to ourselves, "just one more day." One more day to hike deeper into the forest. Another day to pedal further. An extra night staring up at the stars in an open valley.
We found some of the best places to mountain bike, hike, rock climb, kayak, whitewater raft, fish, birdwatch, and surf throughout the United States.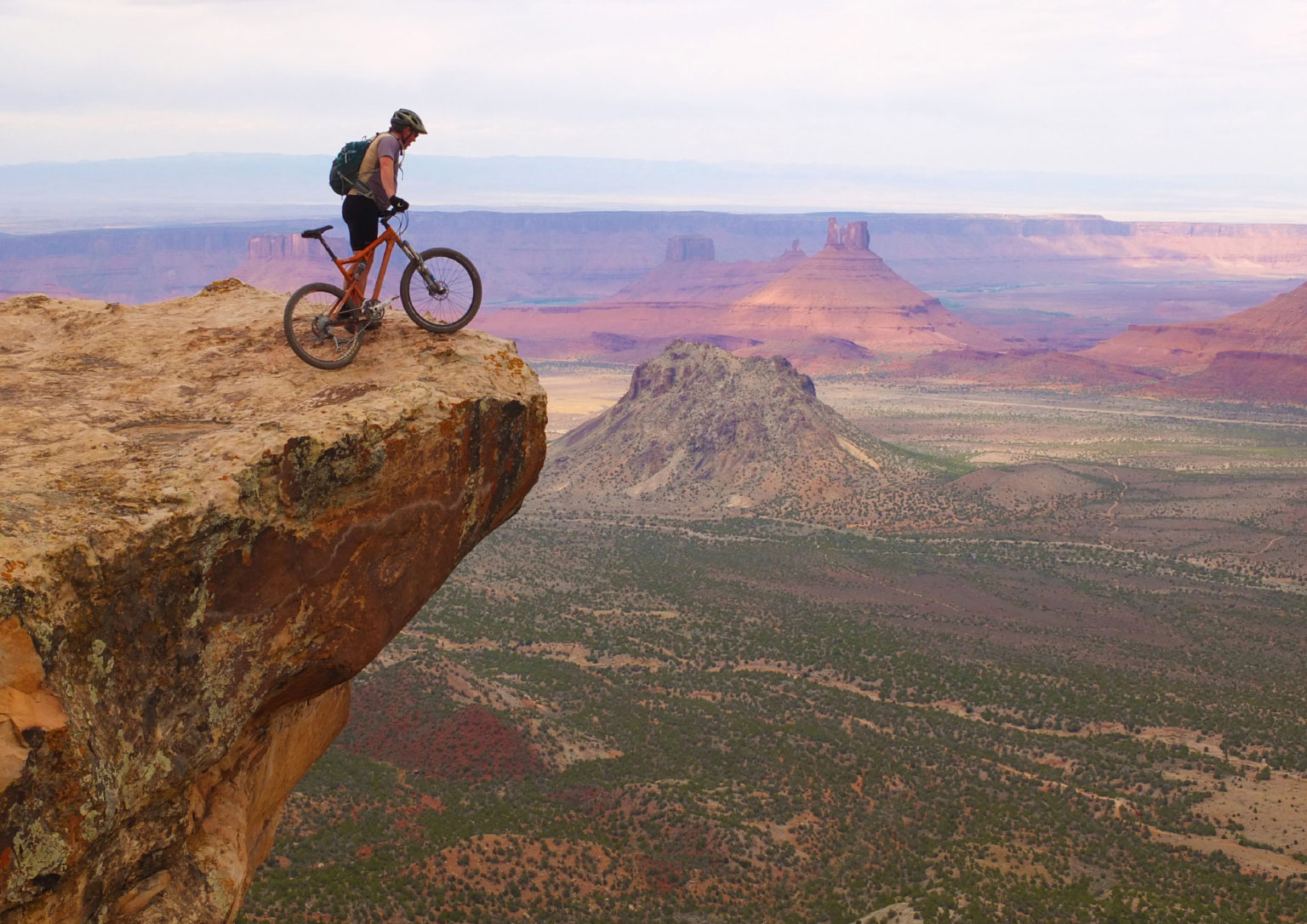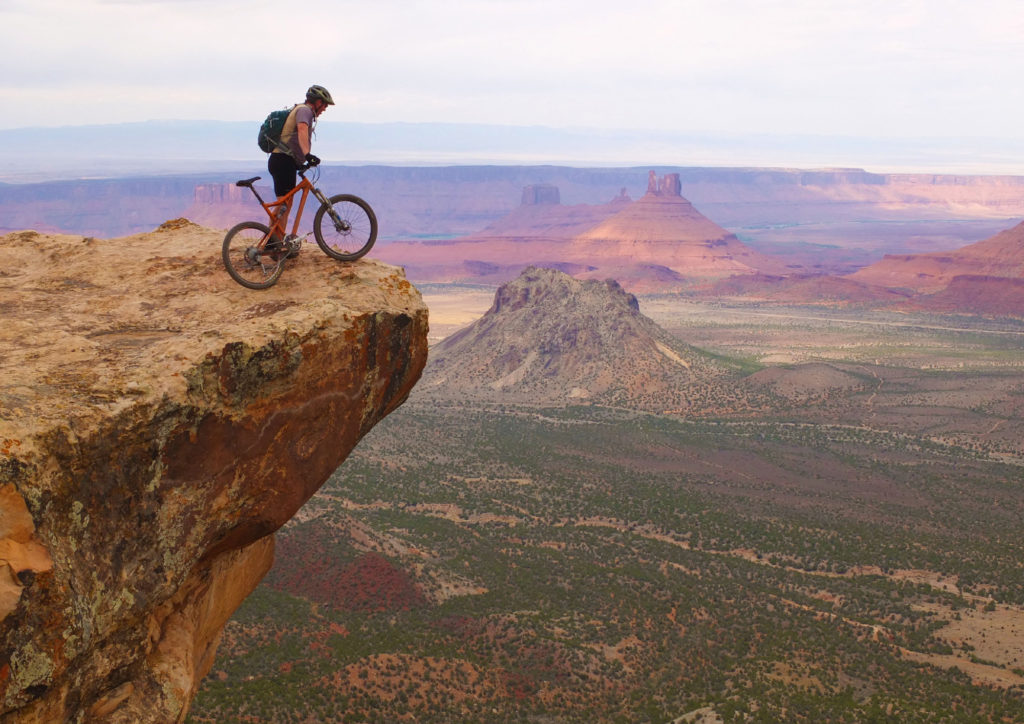 Go Mountain Biking in Moab, Utah
Moab has been gaining in popularity for mountain bikers over the past decades and it's for good reason. There's the world-famous Slickrock riding and hundreds of miles of trails to discover. On top of that, you have stunning views of the desert and you're minutes away from two national parks: Arches and Canyonland.
And thanks to the desert climate, you can ride these trails year-round.
If you don't own a bike, there are plenty of bike shops in town that will rent you one for the day or for your full Labor Day Weekend adventure but make sure you call ahead. Local bike shops can even recommend trails for you depending on your skill level.
Trails to Checkout:
The number one mountain biking trail in Utah (and in the world) on Singletracks is The Whole Enchilada. It's a 26-mile descent one way and is not for beginners. This takes intermediate and frequently advanced skills.
If you've never ridden in Moab before, try the Brand Trails. Singletracks suggests "Ride the loop in a counter-clockwise direction (Bar M, then Bar B to Rockin'A and finish off with Circle O)." This network of trails will give you a 15-mile ride that will most certainly get you wanting more.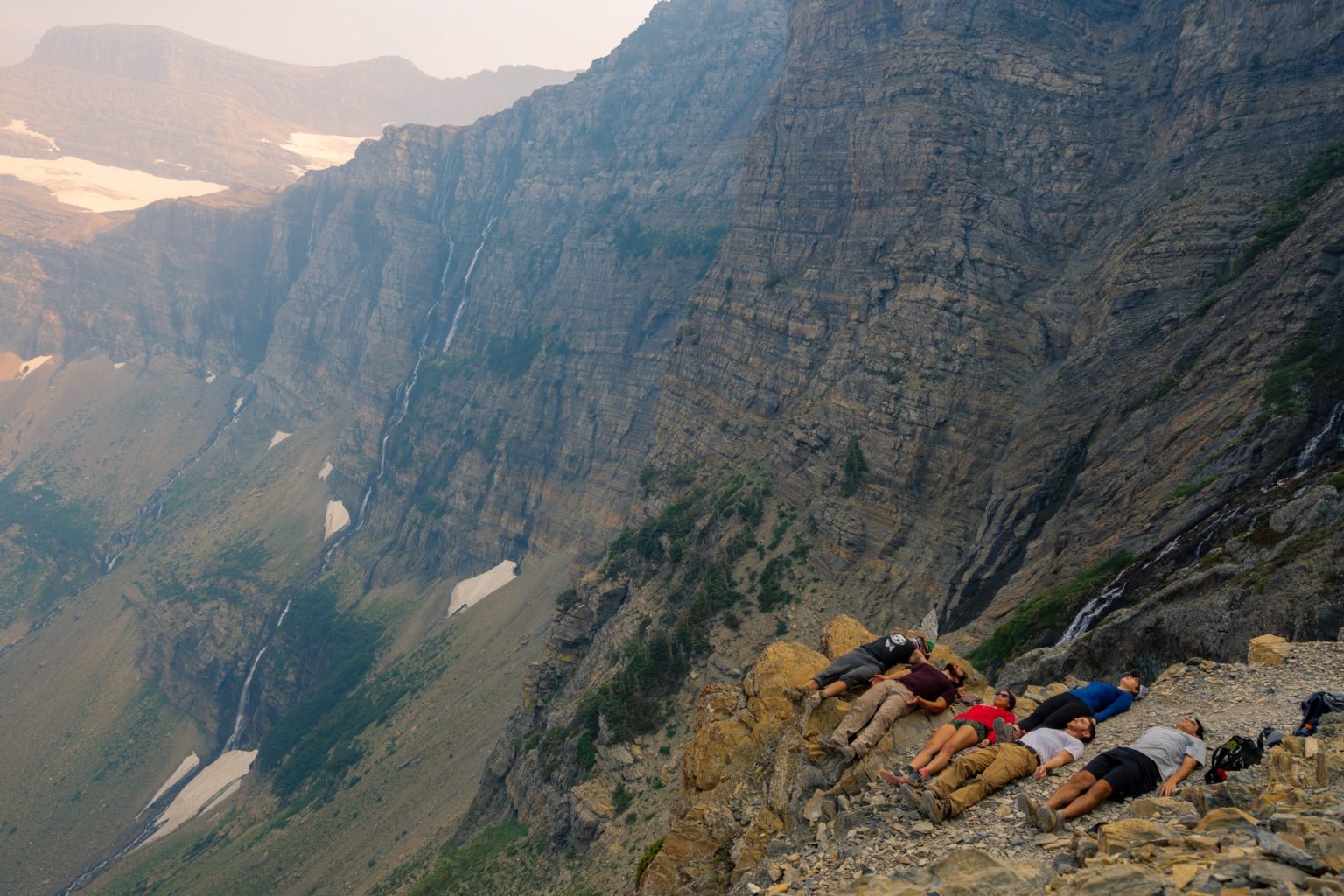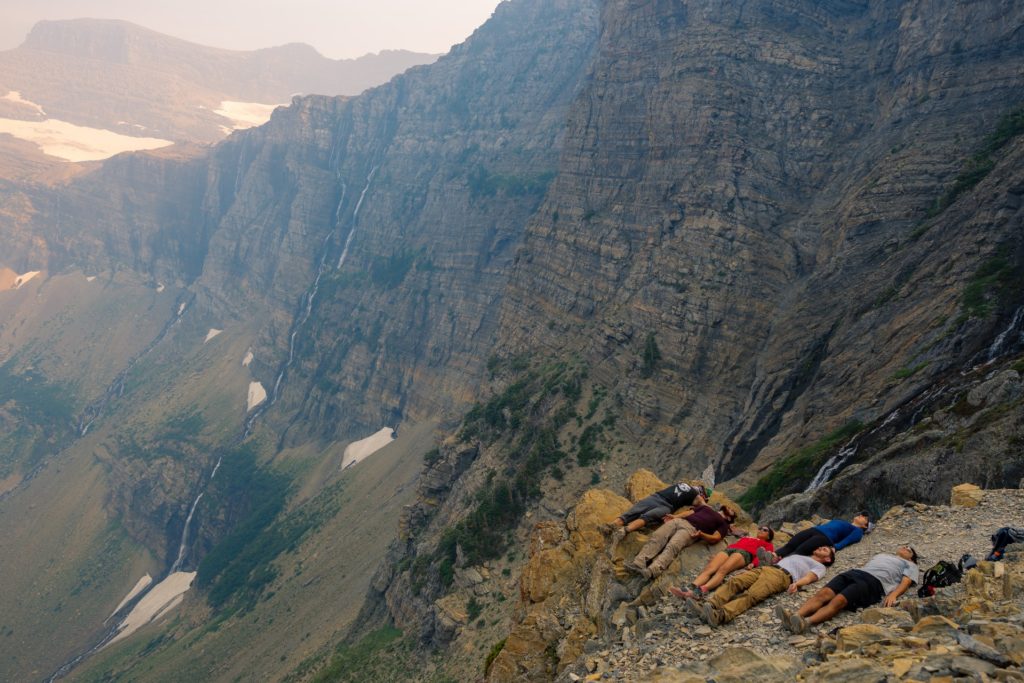 Go Hiking in Glacier National Park, Montana
Located on the border of Canada and the United States, Glacier National Park is named from the glaciers that used to populate the national park. It's also known as an international peace park. With over 700 miles of trails, 700 lakes, two mountain ranges, and 1 million acres, there is something for everyone.
Visitors on Labor Day weekend to Glacier National Park searching for adventure can enjoy everything from day hikes to multi-day backpacking trips. There is likely to be overcrowding and congestion throughout the park so plan ahead.
Avoid the crowds by entering through either St. Mary, Two Medicine, or Many Glacier Entrance. These entrances see fewer visitors than the popular, West Entrance.
Hikes to Checkout:
Quartz Lake Loop Trail: If you're looking for a challenge and want to test your navigational skills, try out this trail. It's a 12.7-mile loop that is lightly trafficked, overgrown grass, and steep sections. Some hikers note swarms of mosquitoes so don't forget bug repellant. There are also spots along the water to stop for lunch or a snack.
Doris Ridge Trail: For a more moderate (and still lightly trafficked) trail, hike the Doris Ridge Trail near Kalispell, Montana. Once you reach the top of Doris Mountain after a short, steep climb, you'll see 360 views of the forest. Note: there's a long gravel drive to the trailhead so consider a 4WD vehicle.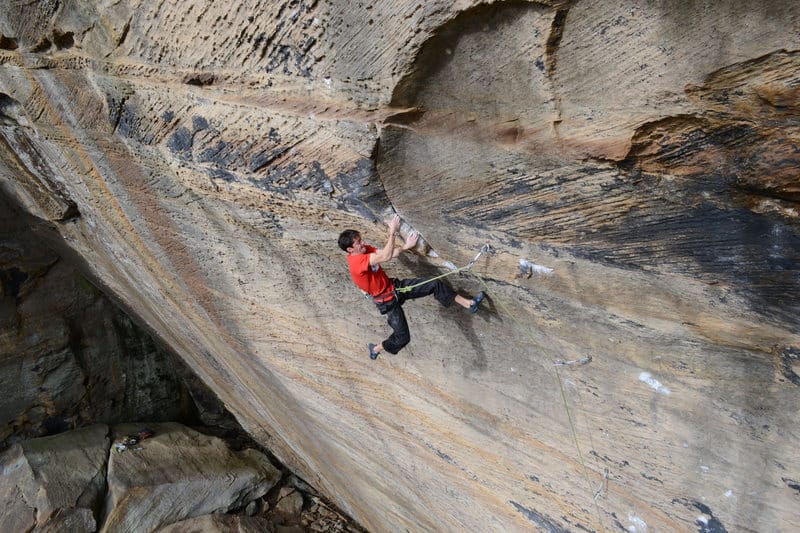 Rock Climb in Red River Gorge, Kentucky
Who would have thought that there'd be the greatest concentration of arches beyond the Rocky Mountains? Well, if you're looking for diverse routes for all levels of experienced rock climbers, look no further than the Red River Gorge in Kentucky. It's known as one of the best sport climbing crags in the world.
As of this Journal post, the Red River Gorge Climbers' Coalition suggests waiting to explore the crags for a later date if you're not a local.
Routes to Checkout
The Bedtime for Bonzo, (5.6), is a popular route for beginners and is normally done in two pitches. The Mountain Project says to get to this route: "Around to the far left of Fortress wall and around the left side of the amphitheater, to the West face. Go along this face for perhaps 50 yards to reach a left-angling flake to a ledge- the beginning of Bedtime for Bonzo."
The Phantasia Wall has over 20 climbs to keep you busy all day long. You can start with the Bobsledding route (5.7) or try your hand at the tricky Twinkie (5.12a).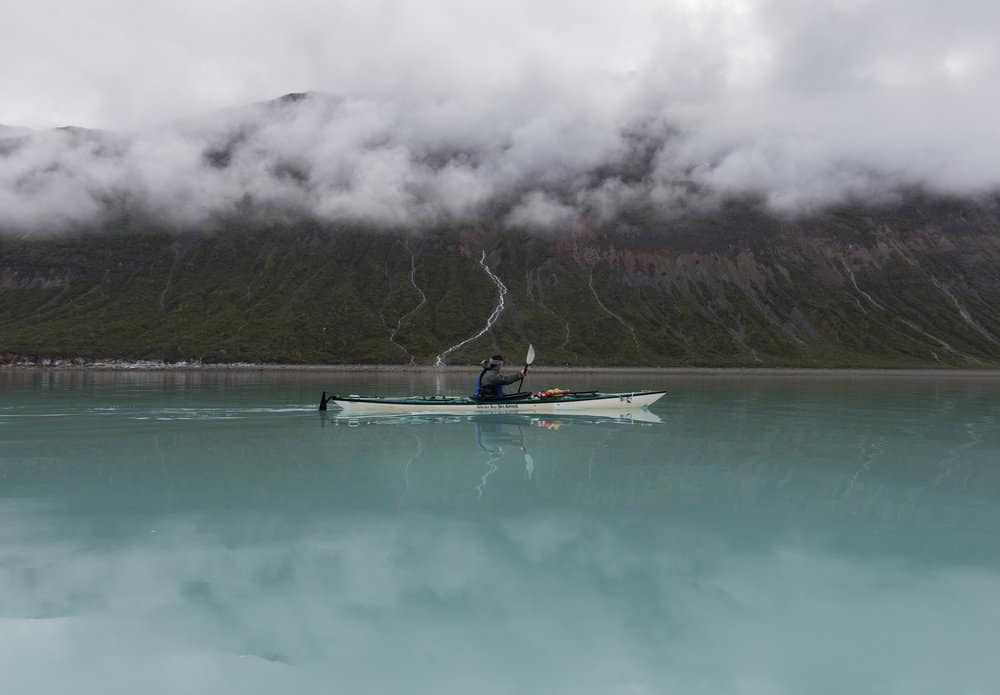 Kayak in Glacier Bay National Park, Alaska
If you're looking for a remote kayaking experience in the wilderness (and have more than a few days), then you'll love the breathtaking views in Glacier Bay National Park. What's so special about Glacier National Park is not just the kayaking but the fact that it encompasses the best that our continent has to offer. Everything from giant mountains to deep oceans, it's a chance in a lifetime to explore this area.
To get to Glacier Bay National Park, you'll have to go by boat or flight to Gustavus. Visitors can kayak along the waters with the chance of encountering puffins, sea lions, or even humpback whales. If you don't have a kayak of your own, you can rent them through local rental companies. The National Park Service recommends calling ahead to check availability.
Where to start:
Bartlett Cove is the starting point for kayak adventures. Depending on what kind of kayaking you plan to do, there is an orientation, where you can get your permit and bear canisters for the park. Do your research and make sure you're prepared for this Labor Day weekend adventure.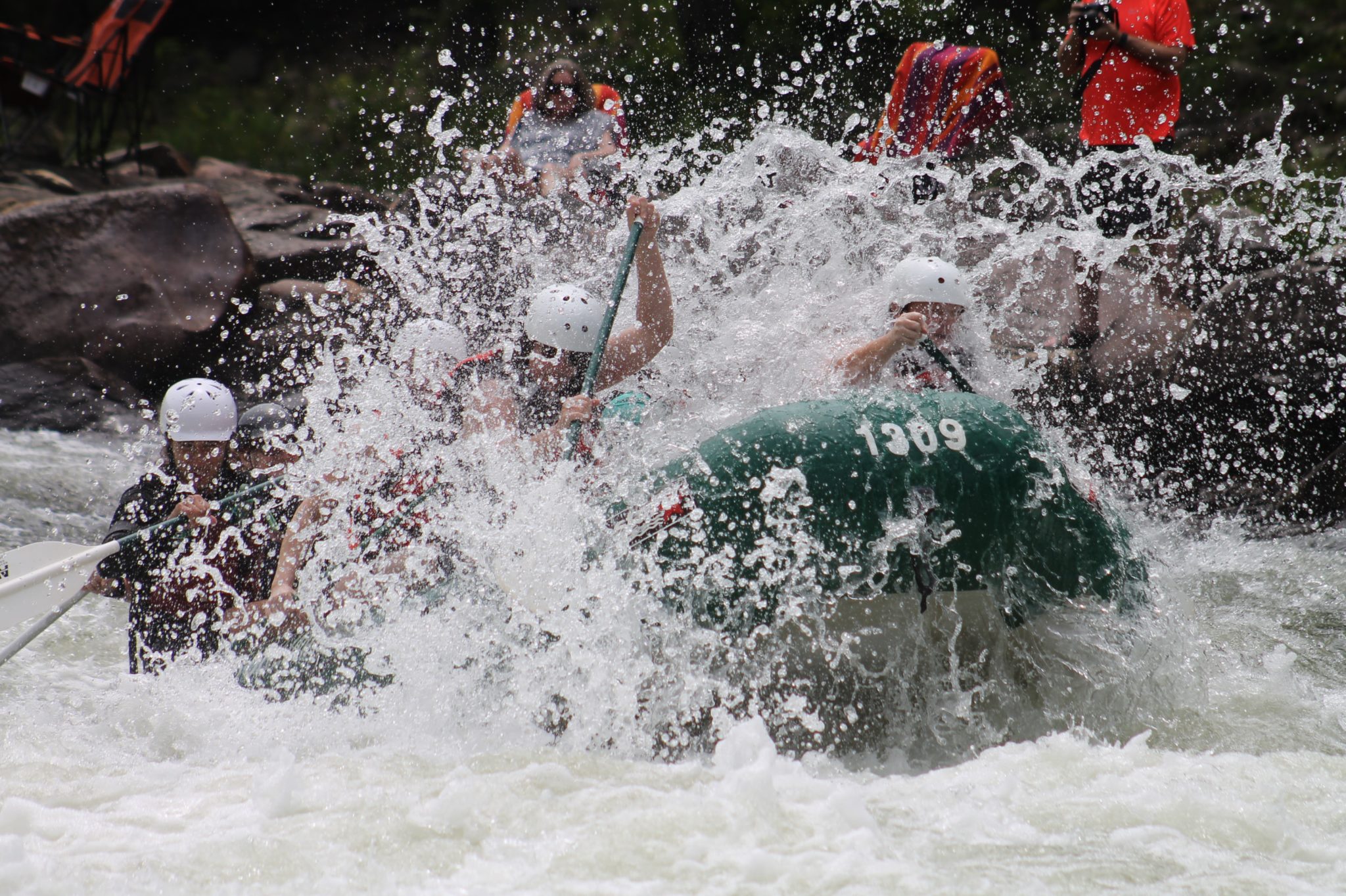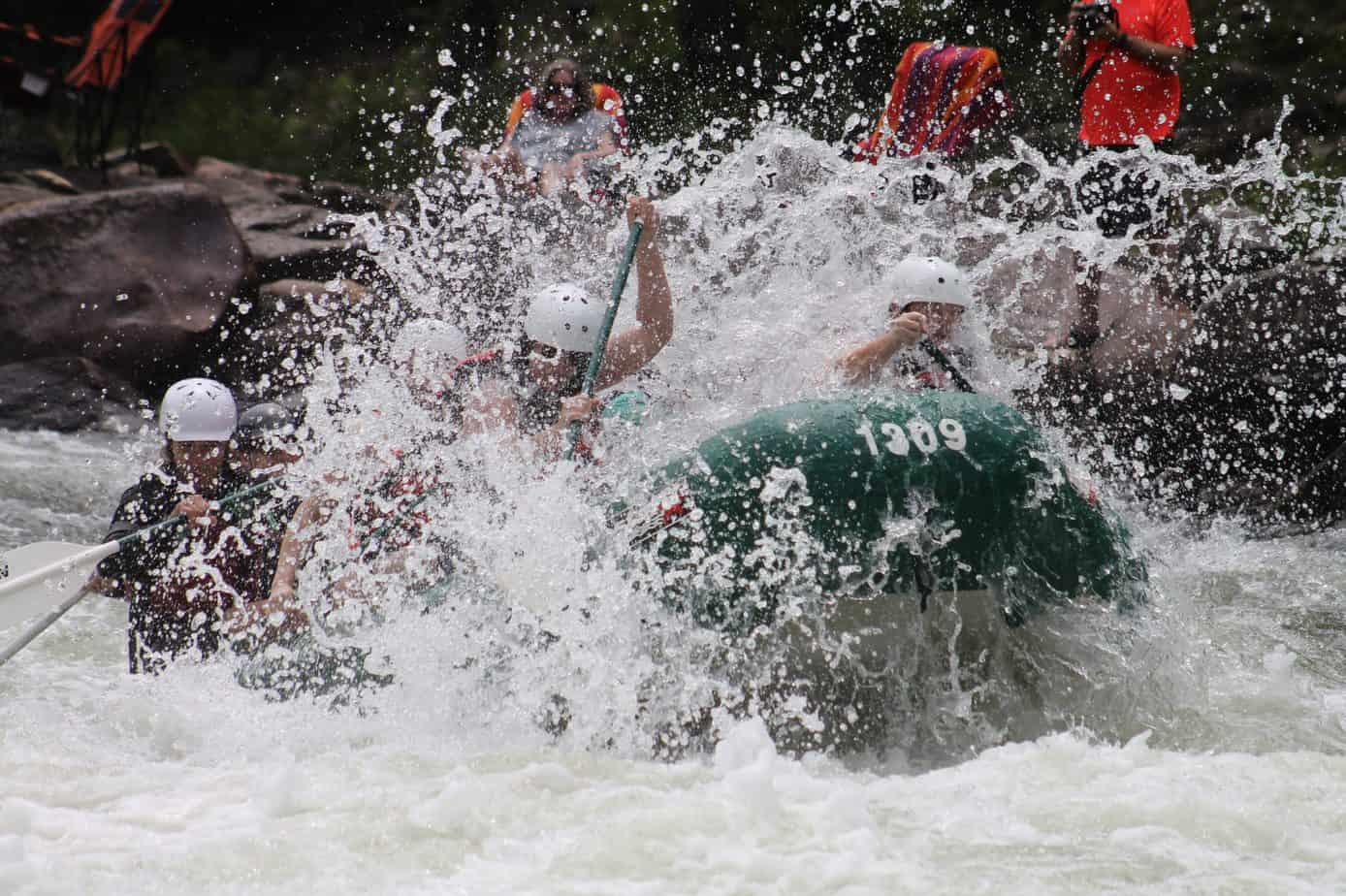 Like what you're reading? Sign up for our newsletter and receive product updates, blog posts, and more:
Whitewater Raft the Colorado River
Explore the Grand Canyon by water by whitewater rafting the Colorado River. Tour guiding companies offer adventurers several river trip opportunities through the Grand Canyon National Park. There are one-day trips, 2-5 trips, 3-18, and 12-25 day commercial and non-commercial trips.
There are around 16 outfitters who currently offer guided whitewater rafting trips. You can pick from motor, oar, paddle, hybrid, or dory depending on the outfitter you choose.
Different trips:
Beginners can experience a peaceful half-day trip through the Hualapai Reservation that offers stunning views of the reddish-orange rocks that form the Grand Canyon. More advanced rafters can sign up for longer trips that extend over several days which truly immerses you into the Grand Canyon.
Bear in mind, most whitewater rafting trips sell out months in advance so this bucket list adventure may have to wait until 2021.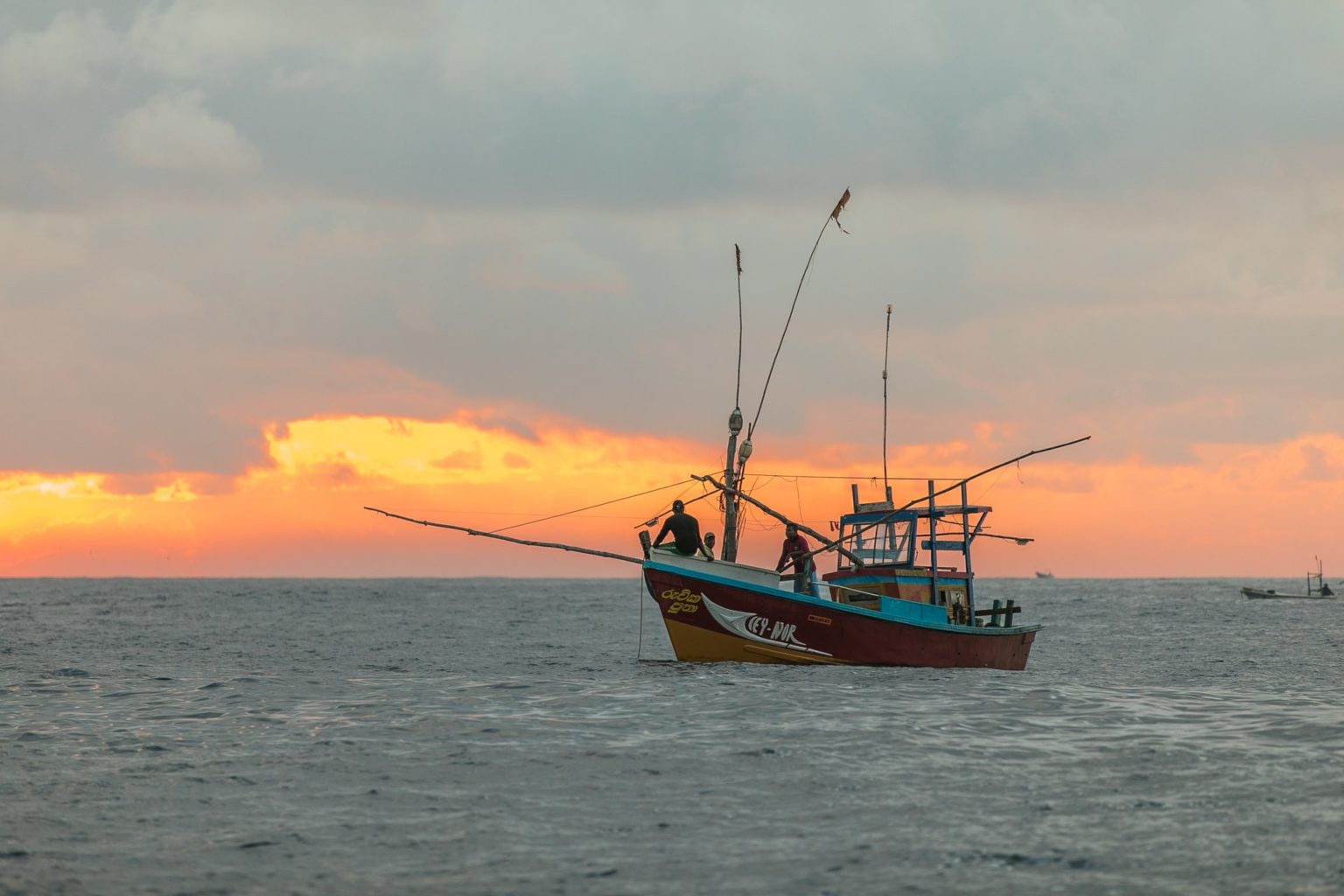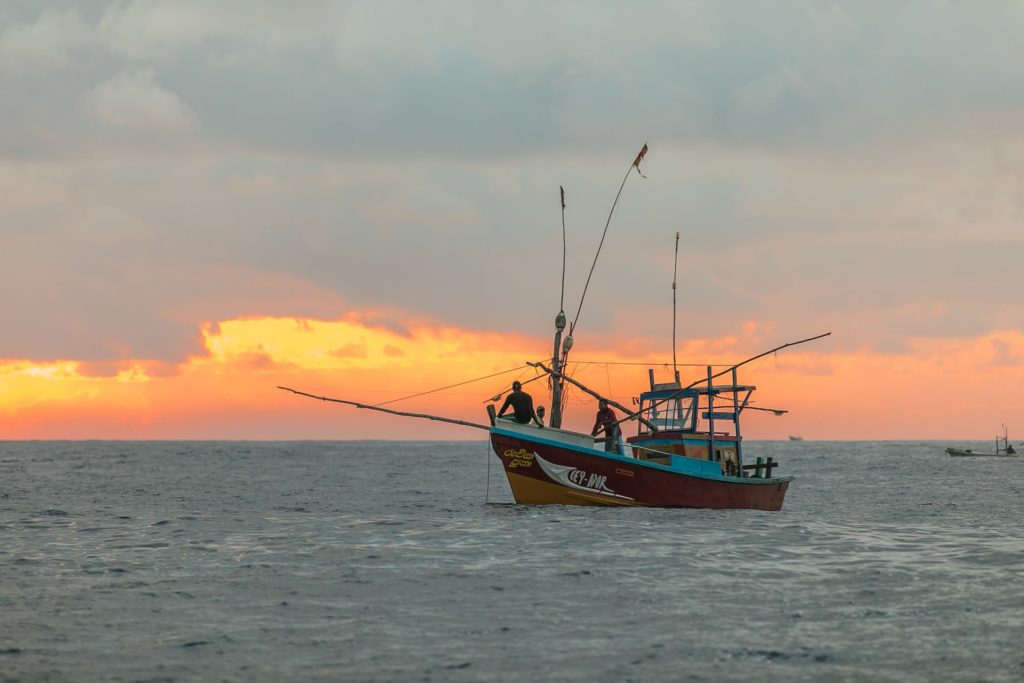 Fish in the Florida Keys, Florida
Commonly referred to as "The Fisherman's Paradise," the Florida Keys is known to be one of the best fishing spots in the Southern Coast of the US. The "inner" curve of the Keys is home to some of the most sought-after fish like bonefish, redfish, and snook.
If you want to find loads of fish, visit the Gulf Stream in the Atlantic Ocean because the water is warmer there. The "outer" curve is home to blue and white marlin and swordfish.
Most visitors will hire a guide who knows where the best places are to fish. Plus, hiring a guide means you're likely to get some "coaching" advice and walk away with a few catches.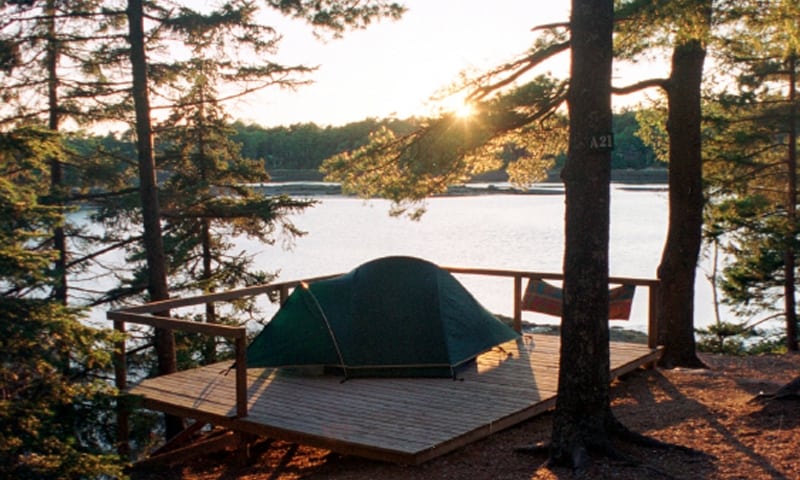 Camp in Acadia National Park, Maine
With 17 million acres of forest, 6,000 lakes and ponds,158 miles of hiking trails, and 32,000 miles of rivers and streams, there is no shortage of breathtaking views wherever you decide to camp.
Acadia has three campgrounds: Blackwoods, Seawall, and Schoodic Woods. Of the three, Seawall is the least crowded campground. As of this Journal post, camping is currently closed but that doesn't mean you can't start planning for 2021's Labor Day Weekend. Fortunately, there are private campgrounds you can still reserve.
Things to do:
In addition to camping, Acadia offers guided boat and bicycle tours led by a National Park Service Park Ranger. Other outdoor activities at Acadia include birdwatching, climbing, fishing, hiking, horseback riding, leaf-peeping, and swimming.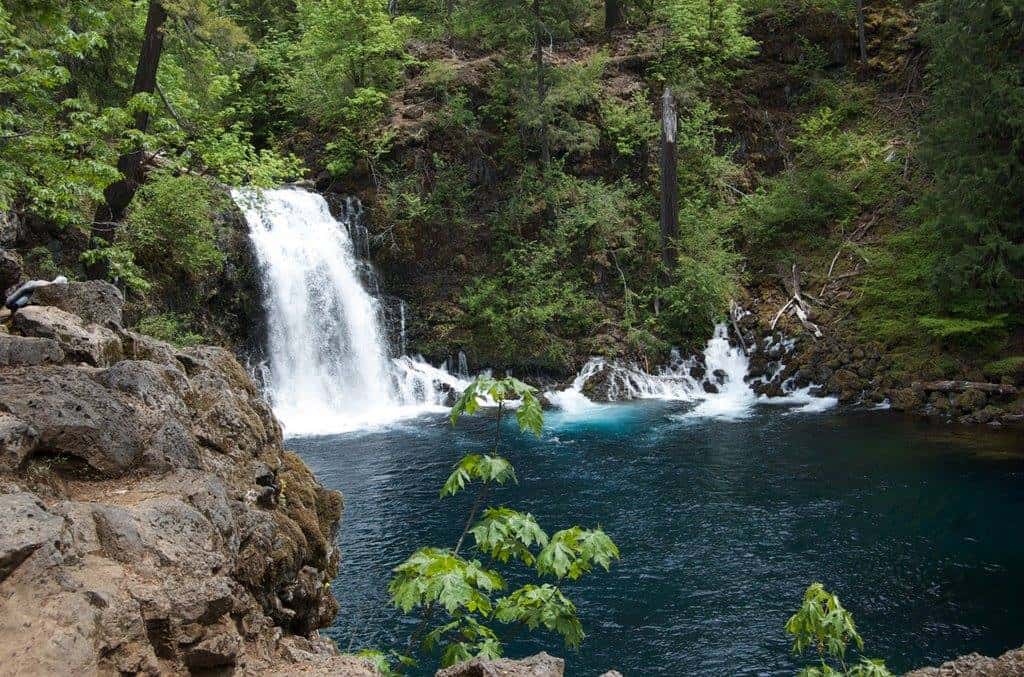 Trail Run the McKenzie River National Recreational Trail in Eugene, Oregon
Twisting along the McKenzie River through forestland in the Cascade Mountains is the 27-mile long McKenzie River Trail. With smooth single-track, hairpin turns, steep ascents and descents, and crossing over old lava fields, it's a trail runner's dream.
The most popular feature is Blue Pool so avoid it (and the crowds) past 9:00 AM on the weekend. The trail is well maintained and easy to follow for visitors who've never been before.
This trail is so popular with runners that there is a McKenzie River Trail Run hosted every year and is the oldest continuous ultramarathons in Oregon. Due to COVID-19, this year's race transitioned to a virtual race but that just means a more solitary run.
Don't forget when exploring and celebrating trails, consider how you can help maintain the thousands of trails we have in the United States.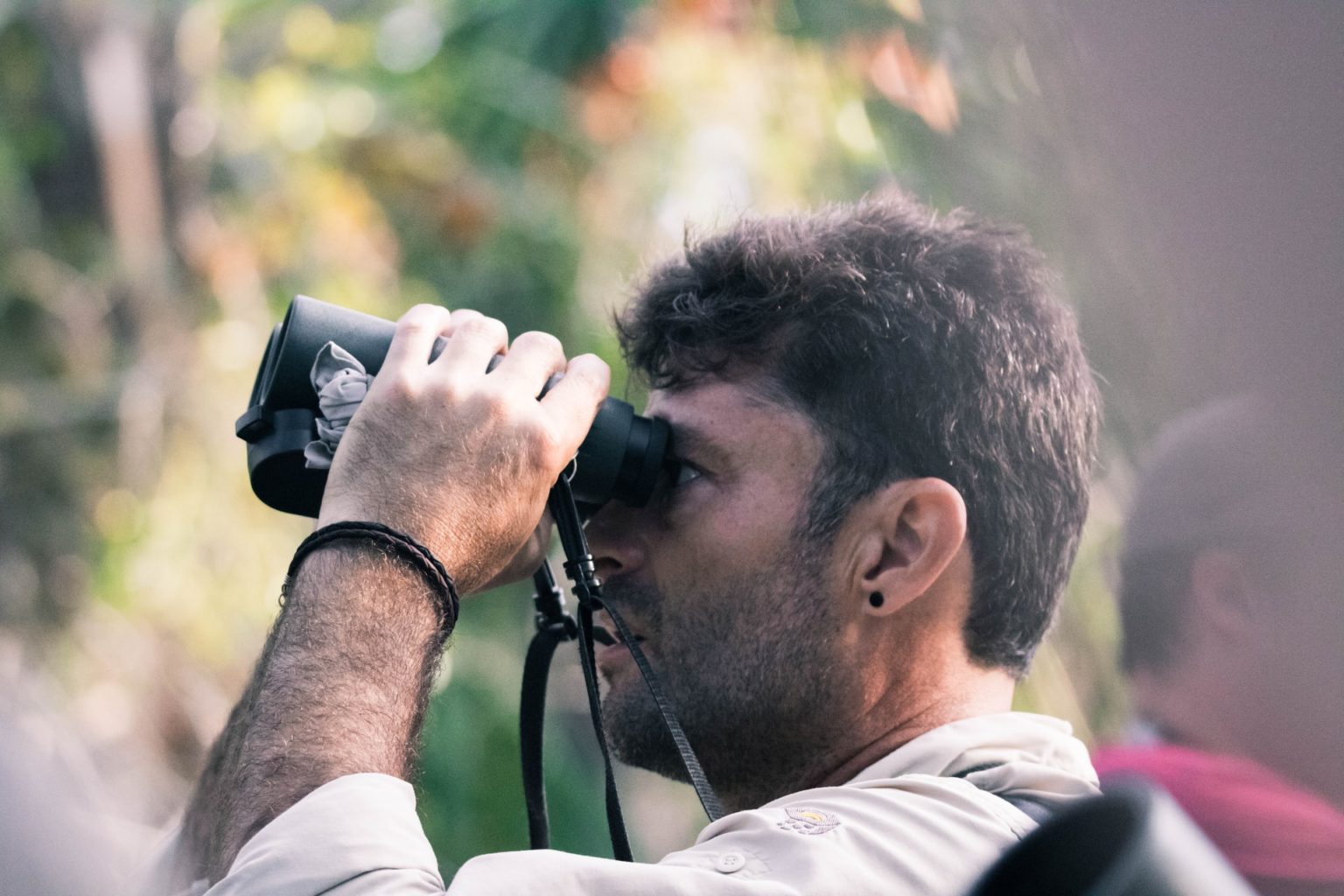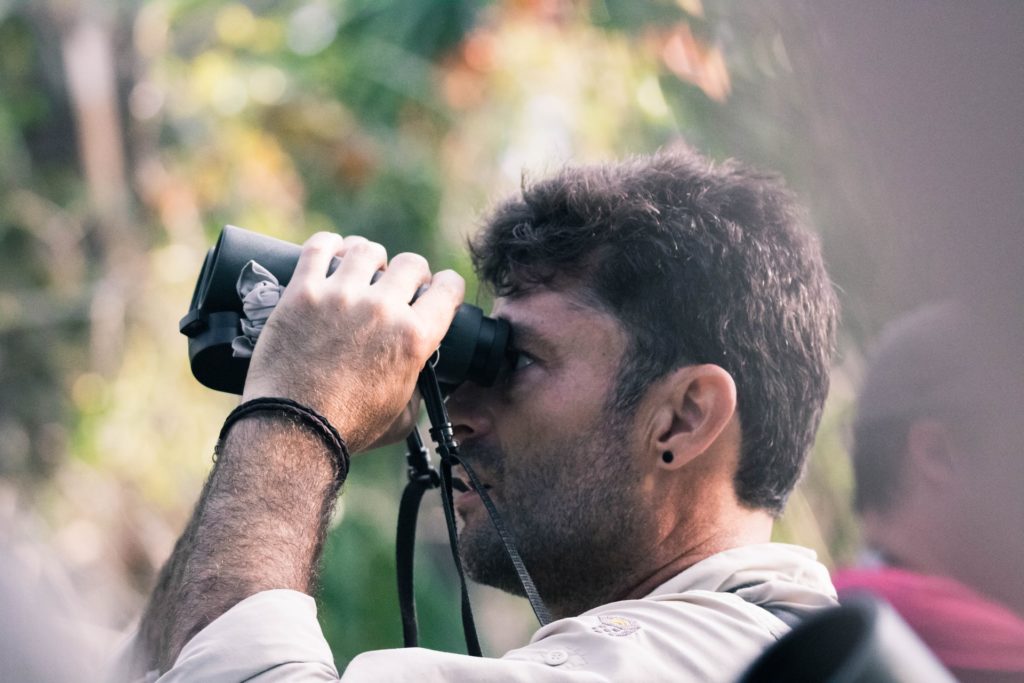 Birdwatch in Tucson, Arizona
There are around 47 million birders in the United States and birders know what it feels like to spot a bird they don't normally find. While you can birdwatch from outside your front doorstep, an amazing place for birdwatching is in Tucson, Arizona.
Birders can spot species they're unlikely to see at home when traveling to Tucson. The Tucson Audubon Society lists several rare birds that have been spotted in the area like the Tricolored Heron, Lucifer Hummingbird, and Painted Bunting.
While the Tucson Audubon Society canceled its 2020 Birding Excursions, start planning for 2021. Their Birding Excursions take birders to different habitats to explore and learn about birds and other wildlife in the area. They also offer classes, workshops, and lectures.
Birds to look out for:
Even though you can't join a group excursion this year, you can still find birds in and outside of the city.
Keep an eye out for the gray hawk, elegant trogon, and painted redstart. If you want to learn how to start birding, the Audubon Society offers helpful tips.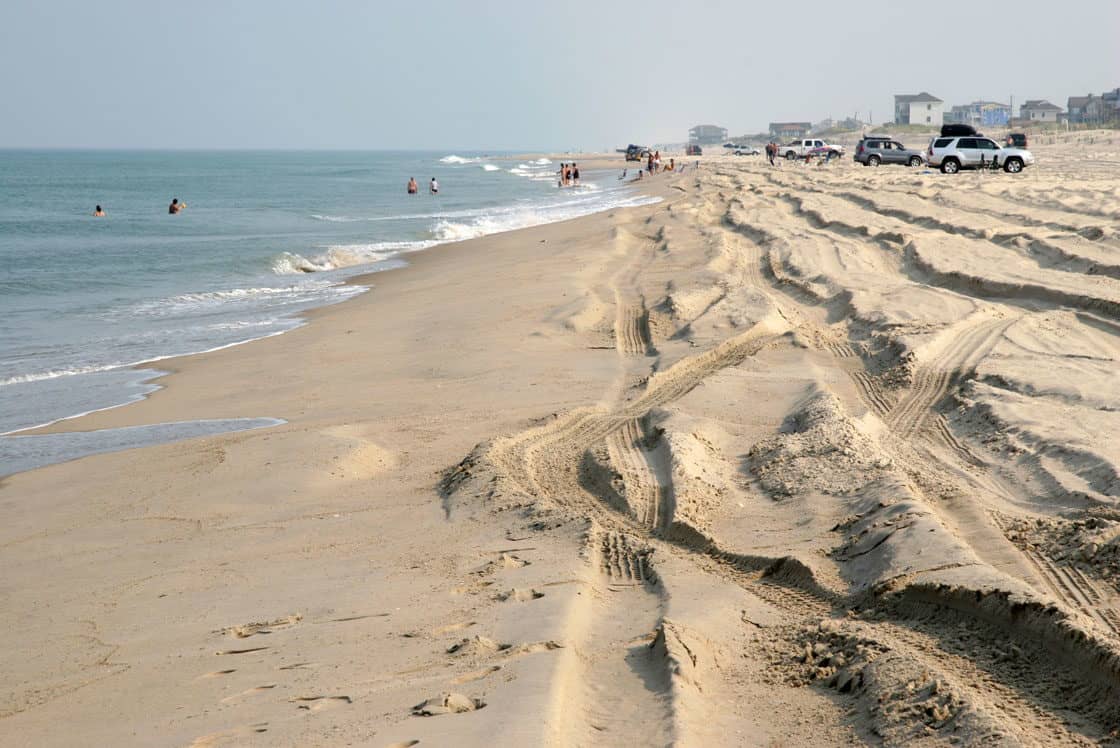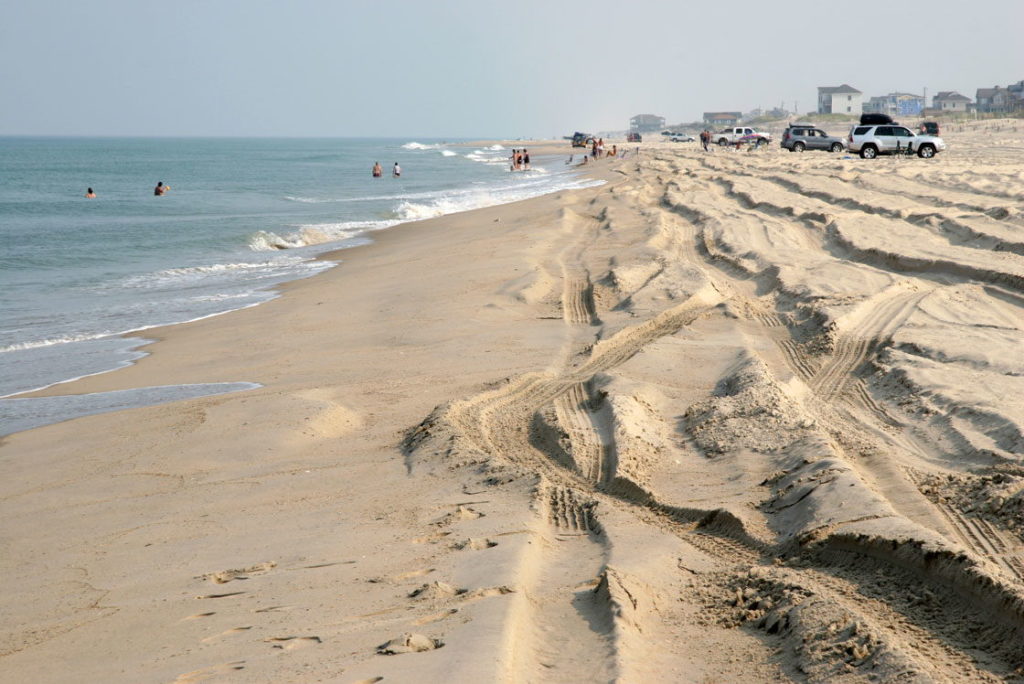 Explore Carova Beach in North Carolina
A favorite for vacationers, the beach is usually a go-to for summer vacation. In the age of social distancing, fewer travelers want to squish in between beach towels and groups of sunbathers. If you still want to visit a beach, check out the more secluded North Carolina Carova Beach.
Because the area does not have paved roads, it's only accessible by boat or four-wheel drive which deters many tourists. If you have the means to get there, you'll experience 11 miles of peaceful shoreline and pristine sand.
What to do there:
Not only can you sunbathe on a spacious beach, but you can dig for seashells and spot wild mustangs that frequent the beach.
We can't forget surfing. While the waves are nothing like what you'll find in Hawaii, novice surfers can still enjoy the small swells at the Outer Banks.