Planning an adventure right is one of the best ways to get you excited. There's choosing where to go, where to play, and the sweetest part: picking activities. Here's our simple how-to when planning an adventure. Number one rule: have fun.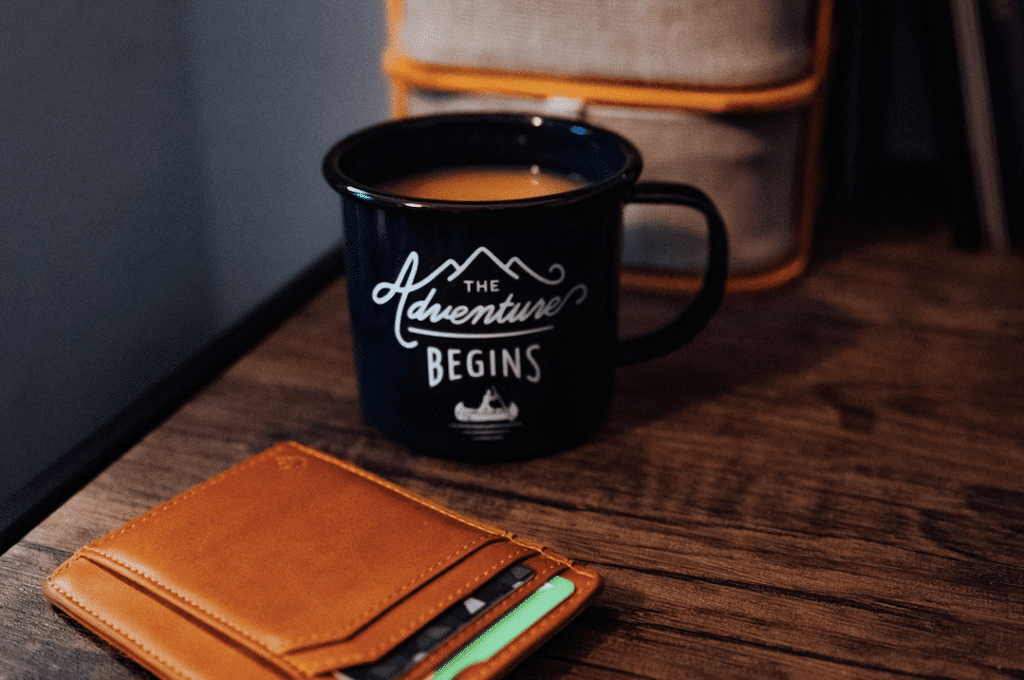 Determine your adventure budget
The first step in planning an adventure is to determine your budget. What can you afford? Break down pricing by transportation, lodging, food, and activities. Will you need additional gear?
It's less stressful when you have a budget made for your adventures. Outside Magazine has a quick article that explains how to craft your budget for adventures and provides some tools to keep you on track.
The biggest takeaway is tracking your expenses. When you find where you're spending the most money, you're more likely to find ways to save it.
Creating an adventure budget is bound to get enough cash to travel to new places more often.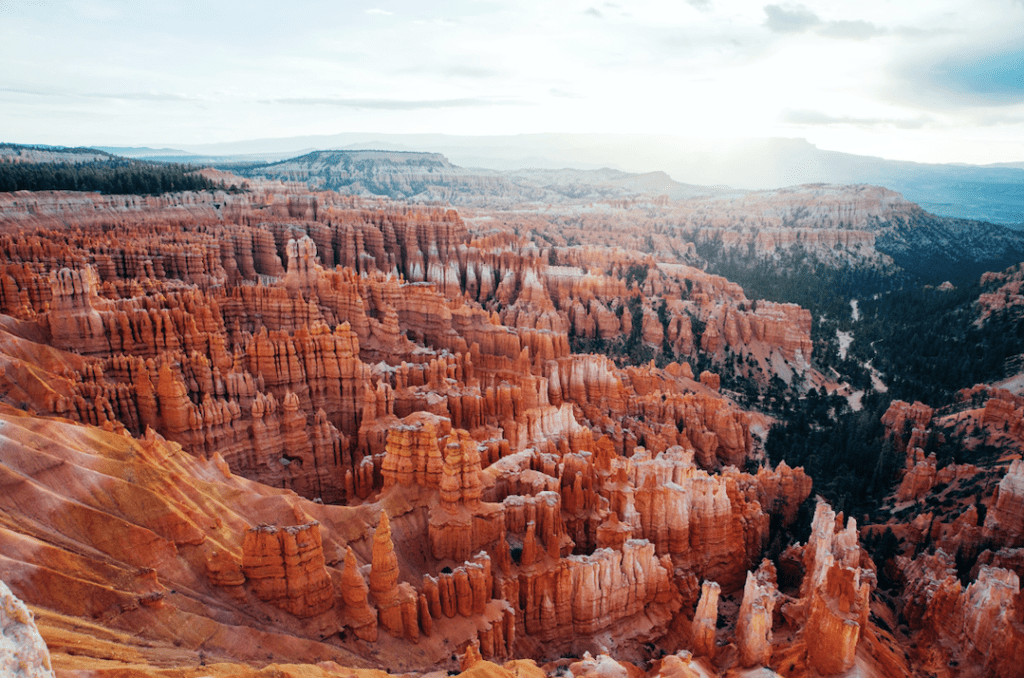 Find a place to visit
Once you know what you can afford, next is picking a place when planning an adventure.
The first question to ask yourself is, "Where do I want to explore?"
Is it between rocks in Utah? Or the dense forest of Oregon? Do you have a bucket list? Many of us carry a physical or mental bucket list of places we want to visit. If you don't have a bucket list, start one. Now is the best time to fantasize about places you'd like to explore.
If you're not sure, there are hundreds of websites to inspire your next adventure. For example, check out AFAR Travel Magazine, a website that provides everything from travel guides to inspiration to tips and news.
The Travel Channel is a well of knowledge. They have a page dedicated to bucket list places to visit with a blog of 21 Mind-Blowing Trips of a Lifetime to spark new ideas. There's even an online quiz to take to find out what bucket list trip you should go on. We took it and our recommendation is Machu Picchu.
If you're like us and want to go a little more off-the-grid, there's Atlas Obscura. This website lists obscure, hidden, and rare places to visit as well as things to do in these places. Take, for instance, the Neskowin Ghost Forest in Oregon. There you'll discover decaying stumps of Sitka spruce trees that once stood there for roughly two thousand years. It's called a Ghost Forest because these stumps were once hidden beneath sand and ocean. After powerful storms in 1997 through 1998, sands eroded away revealing this leftover forest.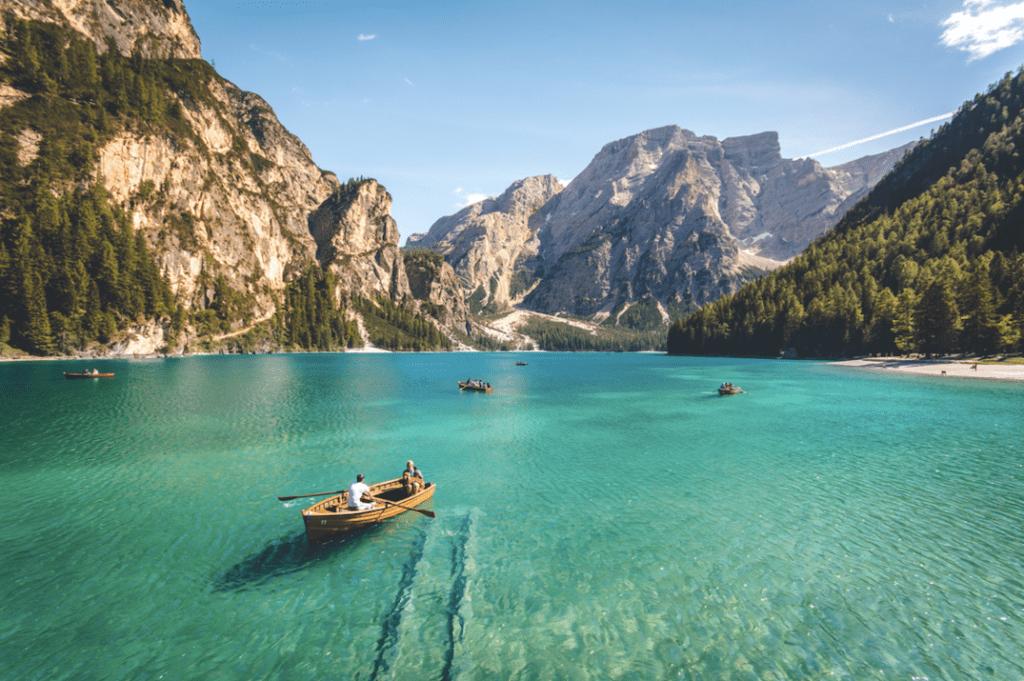 Decide when you will go and how long you will be there
When planning an adventure, once you've picked where you want to go, decide when and for how long. If you wanted to visit the Neskowin Ghost Forest in Oregon, it's important to know when is the best time. Obviously, you want to go when there's low tide to reveal the stumps. Visiting Oregon when there's less rain during the season would also be important for visiting the shoreline.
Alternatively, decide whether or not you want to visit a place during peak tourist season or wait for the shoulder seasons. If you have to fly, picking a shoulder season will decrease airline prices but you may experience poor weather. There's always a trade-off and you'll know which trade-off you're okay with choosing.
Based on your budget and personal and professional life, you'll want to choose how long to visit. Do you want to make it a weekend trip or extend it for a full week? Knowing how long you plan to stay helps determine the activities you plan to do and how much time you'll have to do them.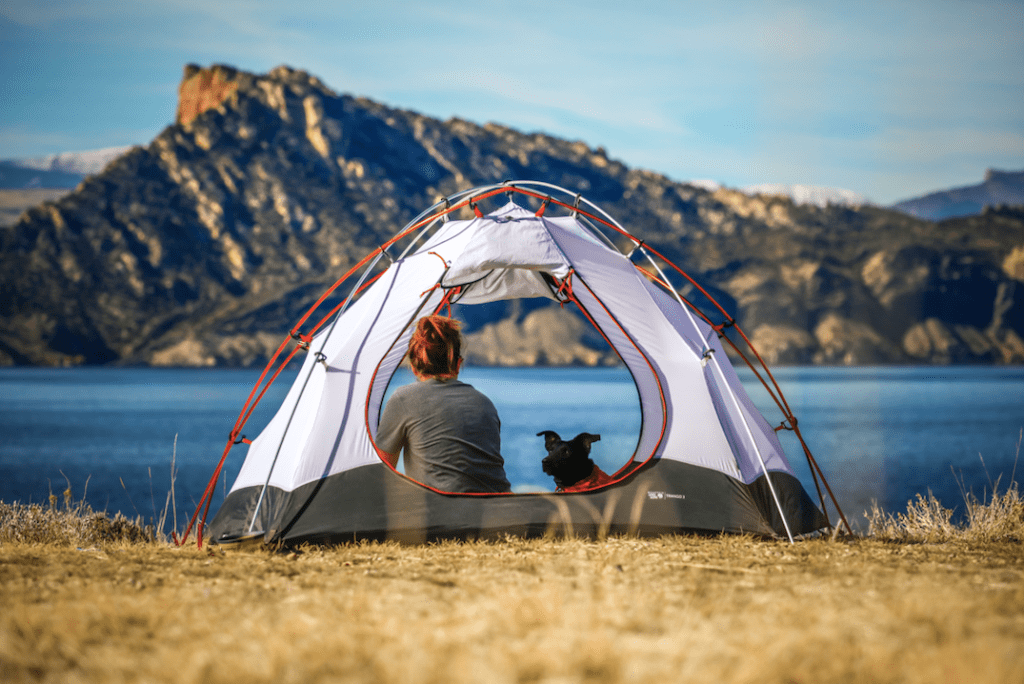 Pick your activities
This may come before or at the same time as deciding where you want to go. Usually, we want to do a thing in a place. This could be camping in Acadia National Park or kayaking through the Grand Canyon.
If you know of a place you want to explore but are not sure what to do there, start Googling. It can be as simple as "things to do in PLACE" or "exploring in PLACE." Also, consider what you like to do at home. Are you interested in bouldering at your local gym? Do you enjoy tying knots? Sounds like you should give rock climbing a try.
There are hundreds of guiding companies for outdoor adventure activities. And we have four reasons why you should explore with an outdoor guide. Make sure you choose a reputable one by doing your research. Instead of typing in Google "PLACE + adventure travel," visit industry organization websites that list guides and their certifications. The American Mountain Guides Association lists accredited businesses that provide mountain and ski guides.
There's also the Adventure Travel Trade Association, which is a voice and partner for the adventure travel industry around the world. You can find a list of their members on the website who have a vested interest in the sustainable development of tourism. Similar organizations include The International Ecotourism Society and America Outdoors.
There are a lot of us who also enjoy flying by the seat of our pants. Choose to go on a daring adventure and just start driving. Figure it out along the way.
Whatever you choose to do, make sure you're minimizing your environmental impact.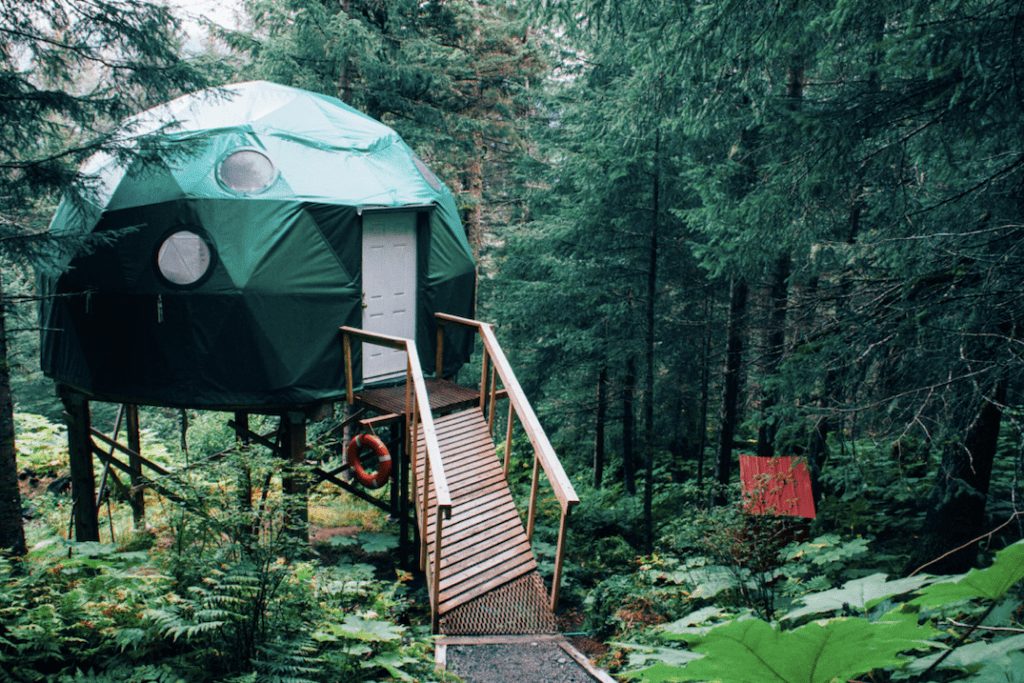 Establish transportation and lodging
Planning your adventure and still not sure where to go? Check out current flight deals and use that to spark your wanderlust. Leave Destination clear, choose your starting location, select the max price you're willing to pay, and click Search. From there, you'll get a list of places.
Kayak has an explore feature on its website that displays price tickets for anywhere in the world. Choose your budget and search.
Consider your lodging as well when you're making plans for your next adventure. Do you plan to camp at your location or stay at an AirBnB? Maybe you're more into sleeping in a Yurt or you prefer a 5-Star hotel. You can search for all sorts of lodging options that fit your budget and adventure plans.
Find and sort your gear
You've got the destination dialed, you've booked the plane ticket and campsite, the last thing is finding and sorting your gear.
Packing is an art. Packing too much could become debilitating. Forgetting an essential item may cost you the trip. Research is key here. Find out what you need for your adventure and create a checklist.
Research your destination and activities to determine what you'll need for your adventure. Are there items you can buy at the location and is there any specialized or technical equipment you need to bring yourself? If you've signed up with an outfitter, ask them for a list. If you're traveling solo, make sure you know what kind of weather to expect and the kind of terrain you'll traverse.
Once you have your list, lay everything out before packing it. Remove anything that isn't essential until you're down to a reasonable size. Then pack.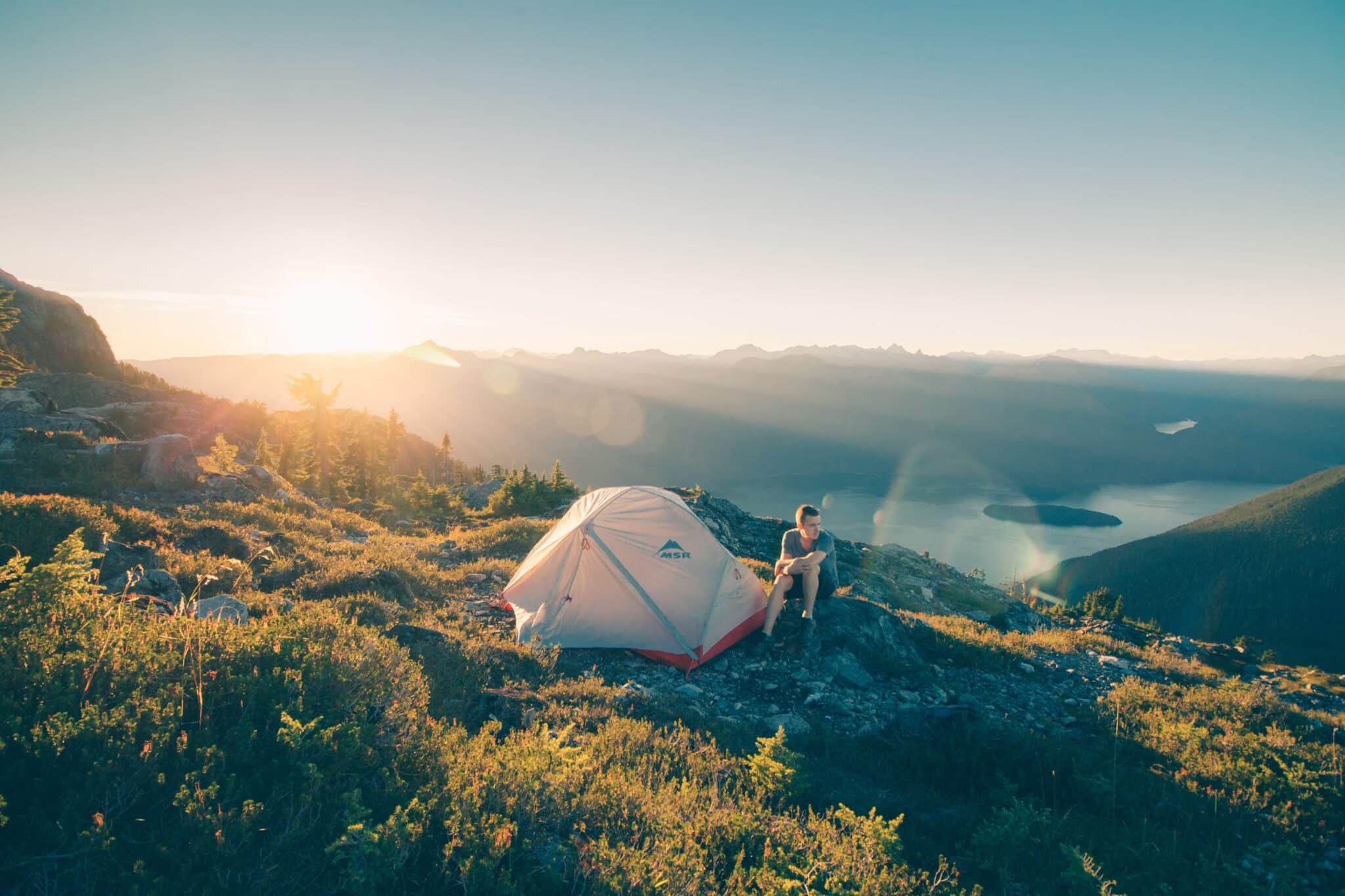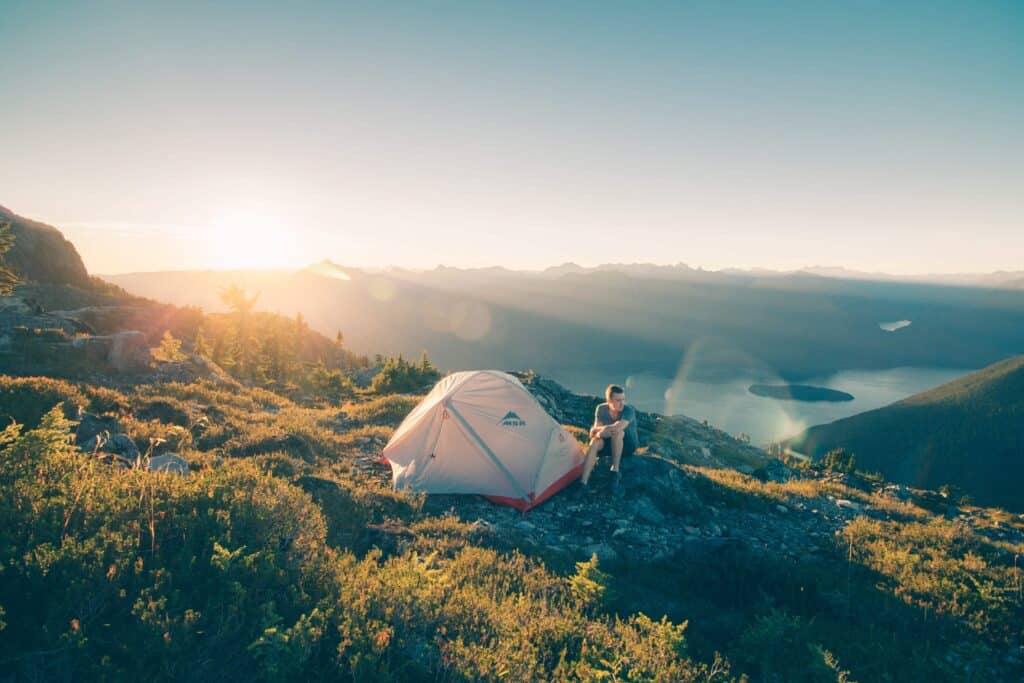 Plan for hiccups
While we can't read the future, you can mitigate risks by planning ahead. First thing's first: communicate your plans to someone else. Let them know where you're going, what you plan on doing, and when you plan to return. Also, let your friend or family know what steps they should take if you don't check in with them by a deadline.
Hypothermia is a very real threat when exploring the outdoors. Prevent this by staying dry. Don't skimp on high-quality rain gear. It will keep you comfortable and dry in case of bad weather.
Make sure you have drinking water either by bringing jugs or water bottles or having a purifying system. You can survive a couple of weeks without food but only a couple of days without clean water.
Bring a reliable light source with you especially if you're heading out to the wilderness.
Have a way to navigate with either a GPS unit or a map. Getting lost on purpose can be fun. Getting lost on accident and not knowing where to go could lead to serious issues. Some GPS devices have a communication feature. It's important to have a dependable way to communicate in case something happens.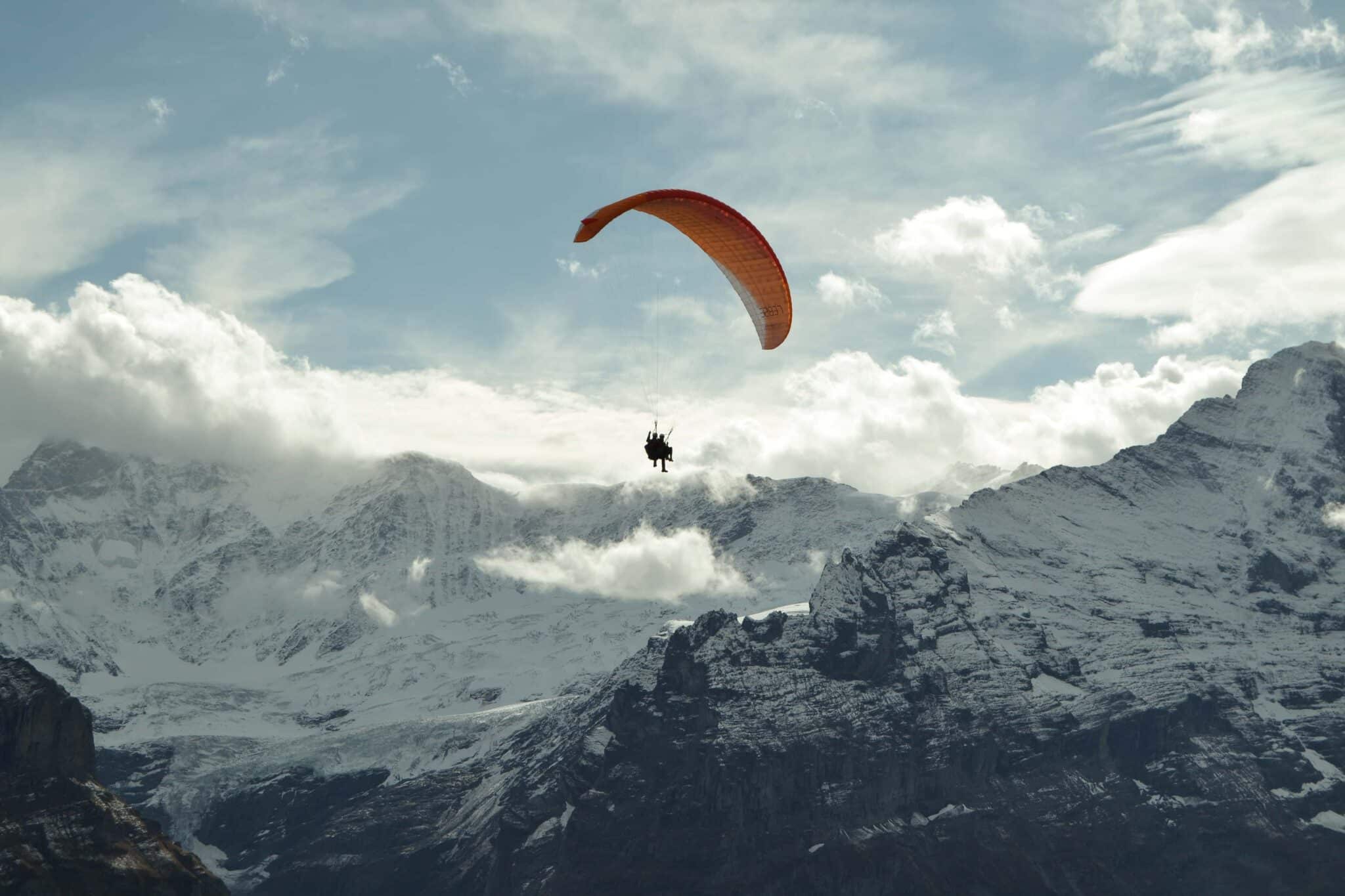 Helpful apps/websites
An organization to help you plan your next trip, figure out the details, and reserve experiences at over 3,500 facilities and 100,000 individual sites across the country.
Browse and reserve campsites on Federal, State, and private campgrounds.
Covering over 85 million acres, you can discover everything from "national parks, monuments, battlefields, military parks, historical parks, historic sites, lakeshores, seashores, recreation areas, scenic rivers and trails, and the White House."
With over 100,000 trails in the database, there's something for everyone.
5 Tips For Securing Popular Backcountry Permits
If your adventure includes the backcountry, check out this REI article with tips on securing permits.
20 Best Outdoor Adventure Apps
There's an app for that. Browse through this blog for helpful navigation, first aid, and survival guide apps for your adventure.
Don't keep this post a secret! Share it on your social media networks and email friends.