Dispersed camping is no longer one of America's best-kept secrets and it's been growing in popularity ever since the term "social distancing" became common use. Dispersed camping, also called, wild camping, is about as wild as it gets.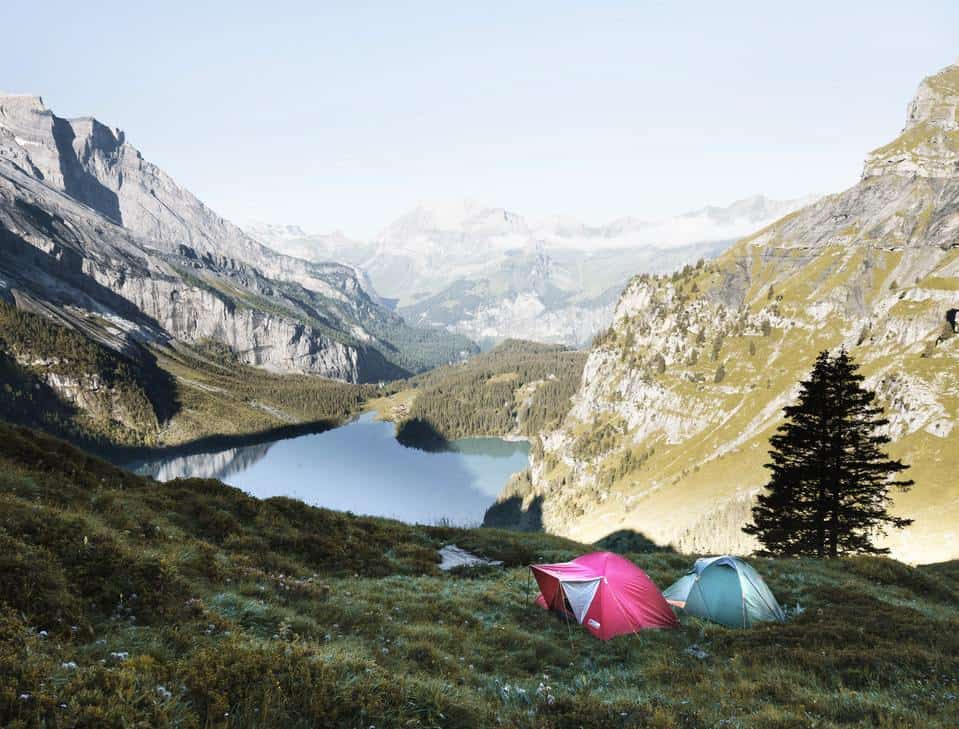 What is Dispersed Camping?
The Bureau of Land Management defines it as, "Camping on public lands away from developed recreation facilities…as long as it does not conflict with other authorized uses or in areas posted 'closed to camping,' or in some way adversely affects wildlife species or natural resources."
They also add, "campsites are located along most secondary roads and may not be marked. Popular locations can be recognized by the telltale flat disturbed area that has been used as a campsite before. Not all flat spots are sites."
In other words, there are no amenities like you'd find at a designated campsite. You won't find a Ranger nearby (maybe not even another person). There are no lights, your cellphone likely won't have service, and wild animals prevail.
Dispersed camping is more about spending time in the wilderness than bringing luxuries with you. It's about learning how to take care of yourself. It's seeing nature at its worst and its best.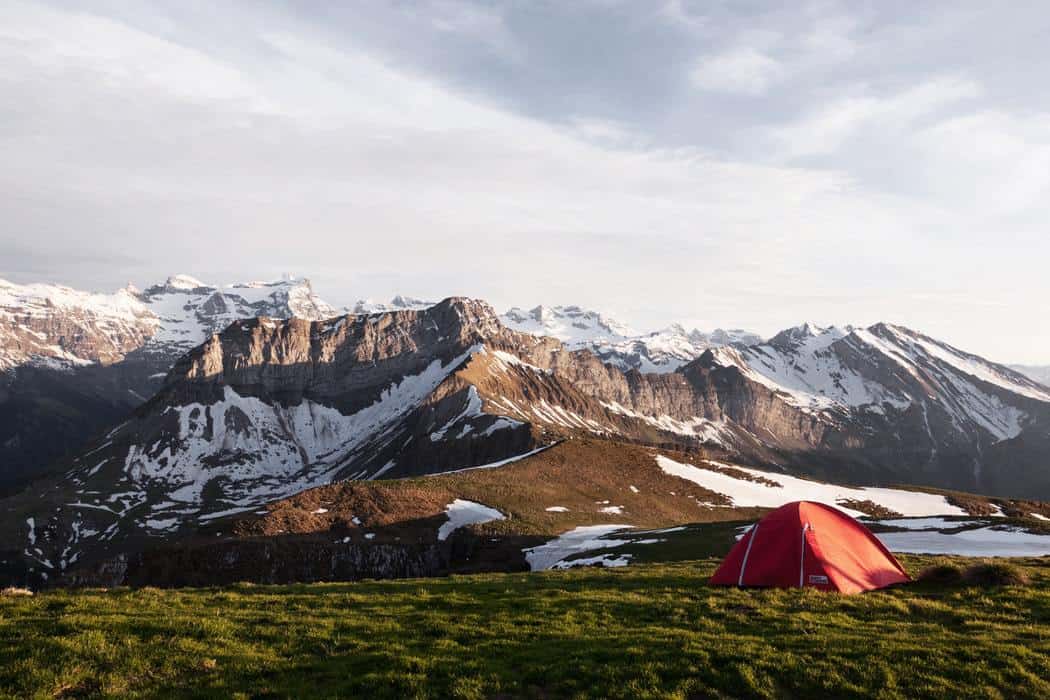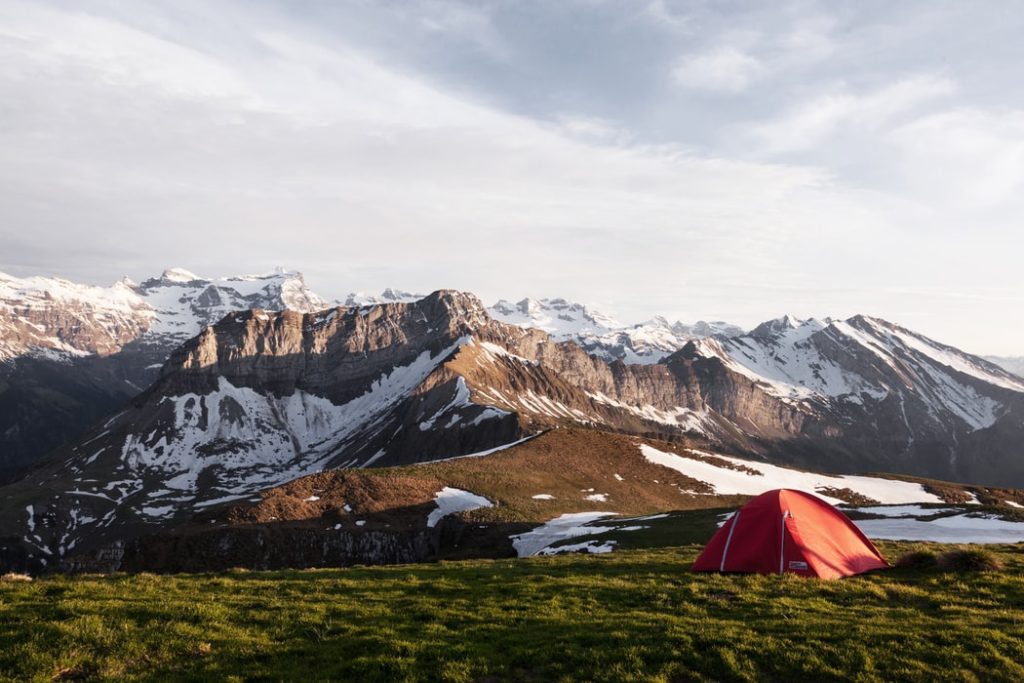 What's Legal?
There are places where you can and cannot camp for free. Always check with your state's requirements and restrictions for dispersed camping to avoid fines.
The United States has about 640 million acres of federally-owned land, which is about 28% of the entire country. This means there's a lot of lands on which you can camp but make sure where you want to camp is legal first.
Look for posted signage, such as "no overnight parking" and "day use only." If you see those signs, find somewhere else to camp. It's also best practice to check with a Ranger where you can and cannot camp.
Here is a list of departments for further information regarding the legality of dispersed camping:
Bureau of Land Management (BLM)
Wildlife Management Areas (WMA)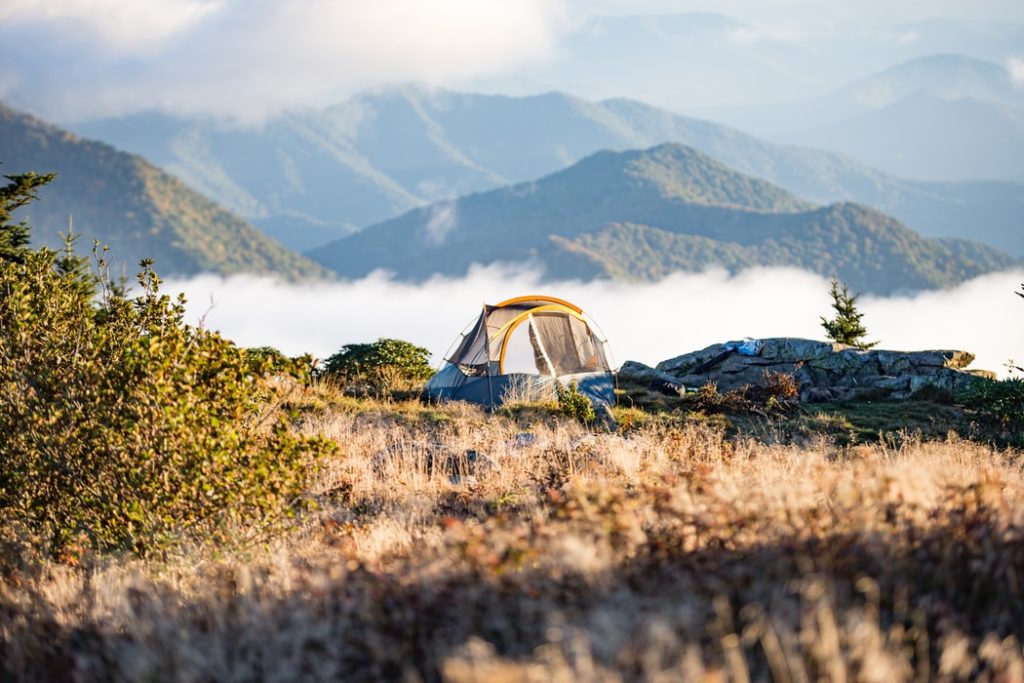 How to Find Dispersed Camping Locations
Now that we know what it is and how to camp legally, now it's time to find dispersed camping spots. It starts off-the-beaten-path and usually requires a good off-road vehicle or a determined mind —or both.
Using the above department websites, you can start searching for available public land. You can also visit these sites below to find wild camping near you.
This is a community-driven platform to share free camping information. Enter your location (or where you want to go) in the search bar and it will populate places to camp. Once you select a spot, it will list how many days you can stay there, any costs or amenities, and there are also reviews.
Bureau of Land Management (BLM)
The BLM provides a list of camping spots they manage on their website. Enter the location you plan to visit, select activity, and enter "dispersed" into the keyword field (optional). You'll find a list of places you can camp.
The U.S. Forest Service manages around 193 million acres of land so there will be no shortage of places to pitch a tent. Find the forest you want to visit and select "dispersed camping" from the activity dropdown list.
This site includes Canada and Mexico in addition to the United States. While they list free camping, they do have a subscription which includes cell coverage maps, public land overlays, trail map layers, and it's ad-free.
The Dyrt is a camping resource for all types, not just dispersed. Use their filter option and select "dispersed" so you only see those results. Take note, however, that they include campgrounds under their search feature.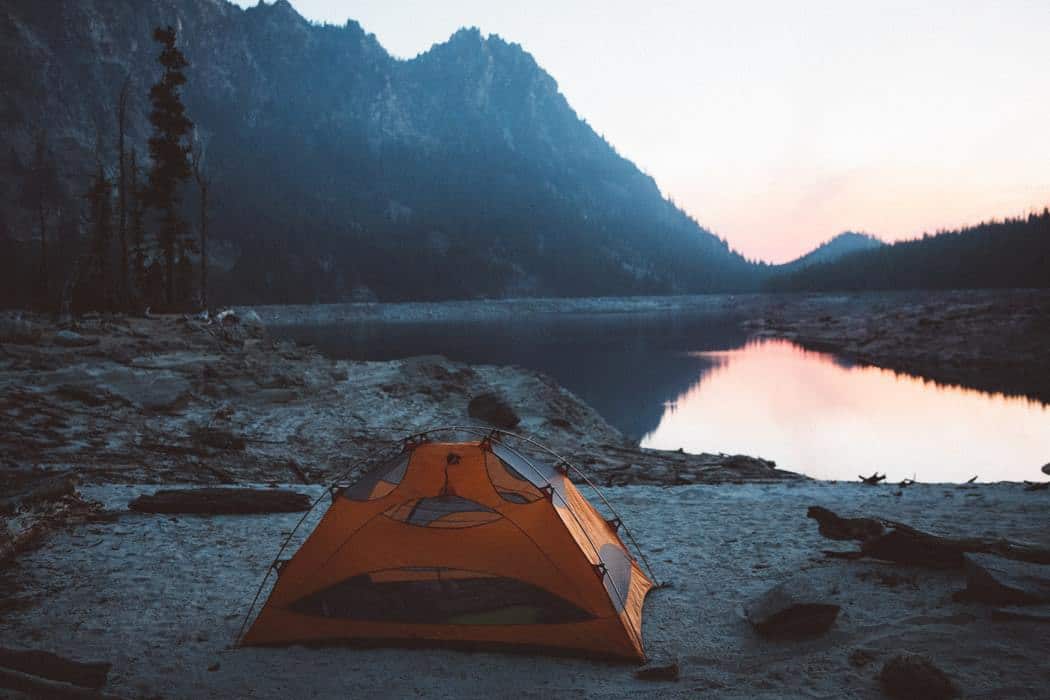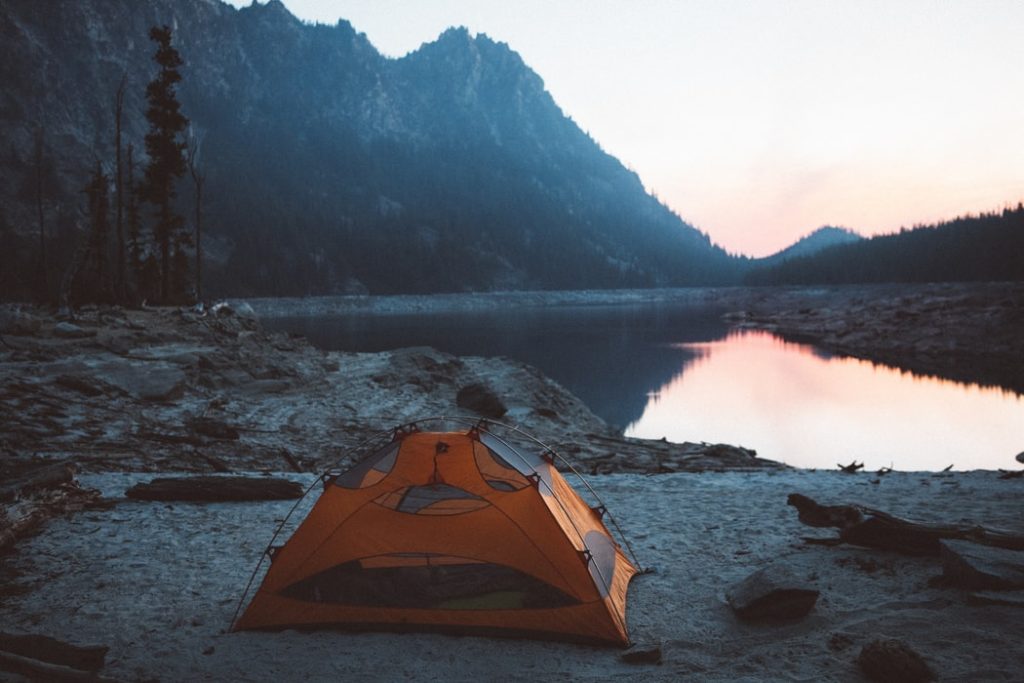 Like what you're reading? Sign up for our newsletter and receive product updates, blog posts, and more:
Safety Tips
1. Communicate Your Plans
Remember to follow the three Ws: (1) Tell three people you know where you're going, (2) when you expect to be back, and (3) what to do if you haven't returned by the time you said.
2. Pick a Safe Spot to Camp
Dispersed camping is fun because you're in a remote location and get to enjoy nature but it's important to assess your surroundings before settling on a spot. Make sure it's sheltered, dry (avoid close rivers), and flat. Look around for possible hazards like falling tree branches, rocks, nests, or dens.
3. Store Food Safely
Leaving food out can attract wildlife and increase your chances of a confrontation with them. The National Park Service details the best way to store your food.
4. Practice Campfire Safety
Remember Smokey the Bear? Smokey (and all of us) needs you to prevent forest fires. Learn how to pick a campfire spot, how to prepare a campfire pit, how to build your campfire, and how to maintain and extinguish it properly from Smokey.
5. Protect Your Body
Camping is an exciting adventure but you're prone to bug bites, sunburn, dehydration, and food poisoning. Make sure to bring insect repellent and check your body for any ticks or skin rashes. Also, bring hats and sunglasses to protect your face in addition to sunscreen and chapstick. While humans can survive without food for about three weeks, we'll only last three to four days without water. Ensure you have enough water to last longer than your planned camping dates.
6. Educate Yourself on Wildlife
Dispersed camping means you're more likely to encounter wildlife and it's important to know how to respond to different animals. Typically, most wild animals want to be left alone and will try to avoid you but you should research the kind of wildlife that are found in the area you're visiting to know what to do in case you come into contact with them.
7. Dispose of Waste Properly
Know how to dispose of your waste properly. Wild camping does not have outhouses so you will have to poop in the woods. Follow the Leave No Trace Principles and leave the ground as clean or cleaner than you found it. This means packing everything out.
If you don't have the means to pack out your poop, REI has a great video on how to go to the bathroom responsibly in the woods.
Check for regulations on human waste in the area you're staying as some wilderness areas require people to pack out solid human waste.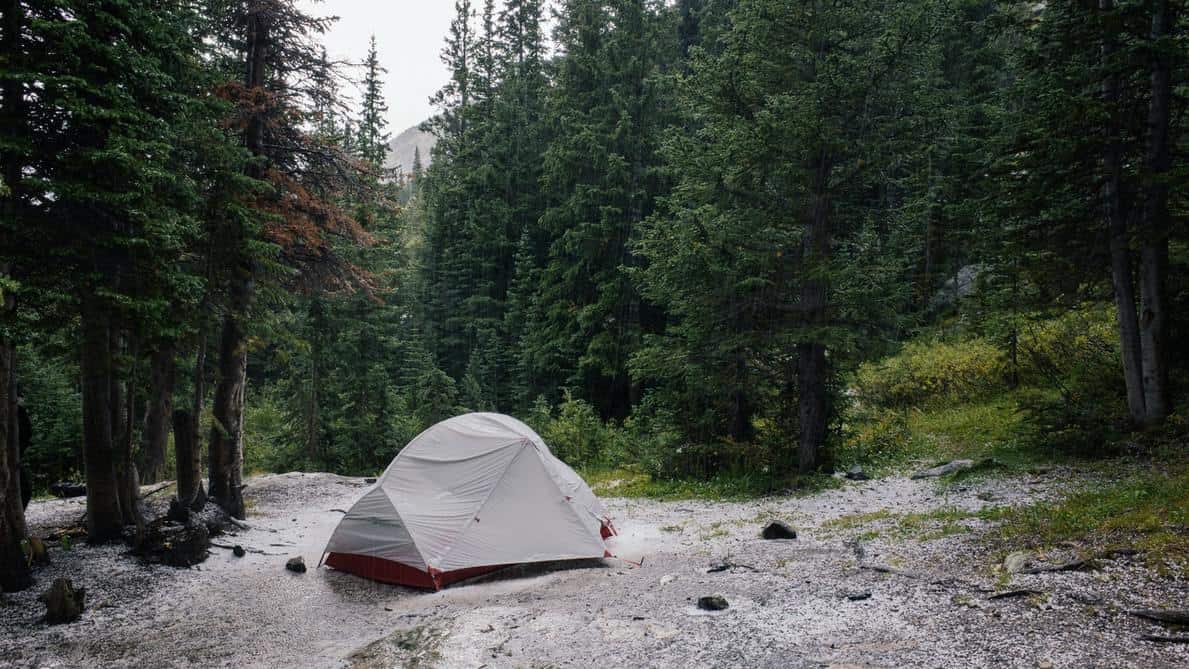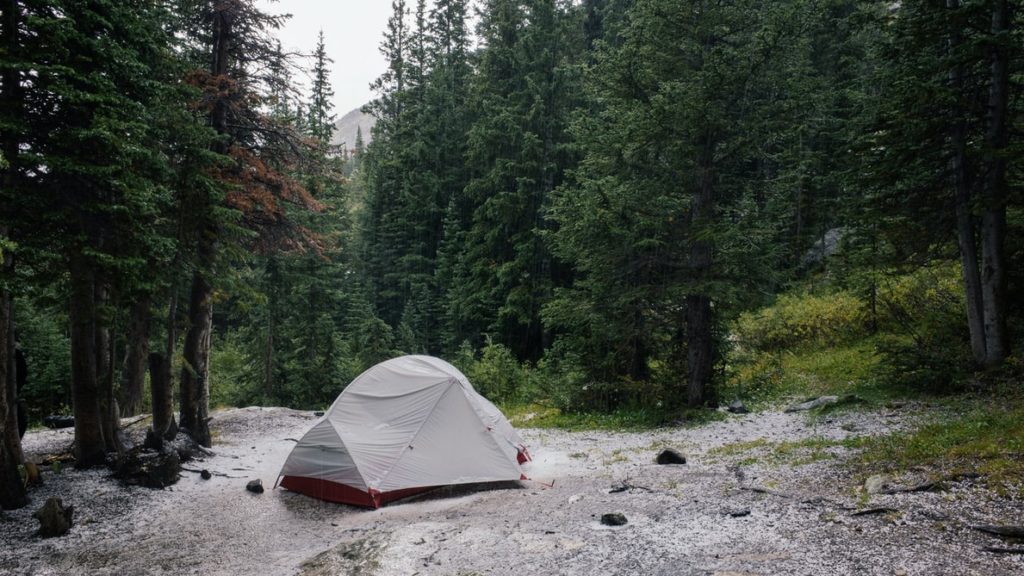 First-Timer Checklist
This list will vary depending on where you're camping, your prior experience, and how long you'll be out exploring. This is a good start. Add or subtract from this list where you see fit.
Map and compass: Learn how to use them and bring them with you every time you go out.
Water: Bring enough with you to last one day longer than you expect to be out just in case something happens. It's also important to bring something to make water potable.
Lights: Headlamps, flashlights, and spare batteries (check they all work before leaving). Keep them in a waterproof container.
Shelter: This can be a tent, hammock, or bivvy.
Fire: Know how to safely build and extinguish a fire. Also, check if open campfires are legal where you're camping. Bring Bic lighters and check them before leaving.
Food: Pack enough food to last your trip. Know how to store your food from bears and other animals.
First Aid Kit: Eureka! Has a good list of what to put in your camping first aid kid.
Tools: Bring tools to repair ripped tents or sleeping bags, a trowel (to dig a cathole for poop), extra stakes, pocket knife, etc.
Clothing/gear: Bring proper gear to stay warm and dry while you camp. You don't need a different pair of pants every day but you may want extra socks and underwear. Avoid cotton as it doesn't breathe well and holds on to moisture.
Remember a sleeping bag and sleeping pad. Bring a backpack to carry most of your gear in.
Toiletries: Chapstick, sunscreen, bug repellent, bear spray, toilet paper, etc.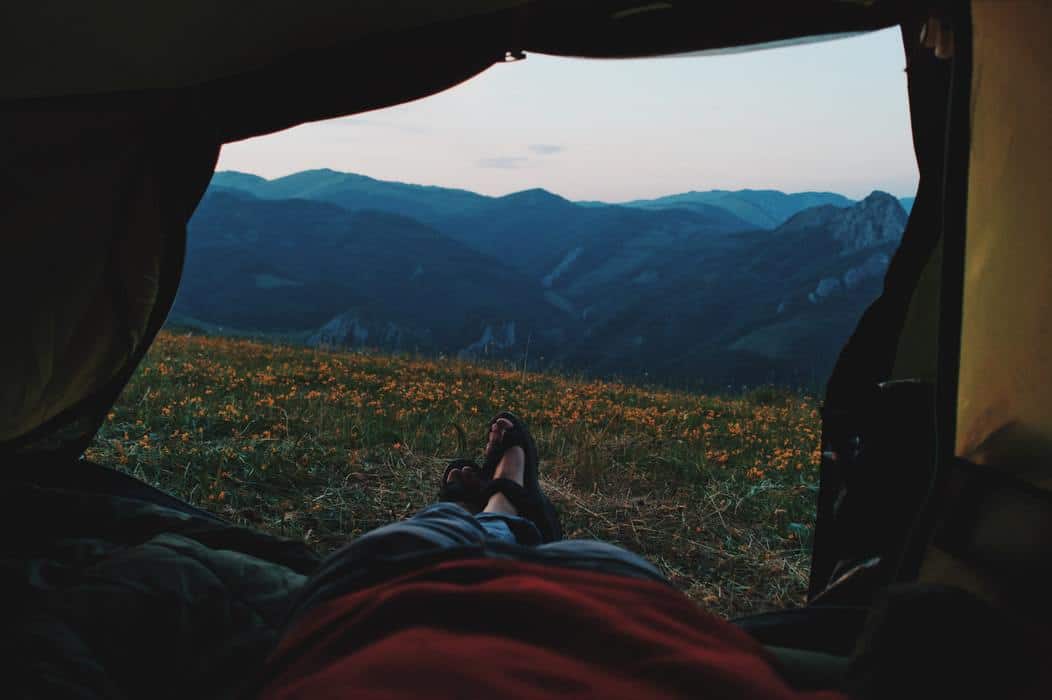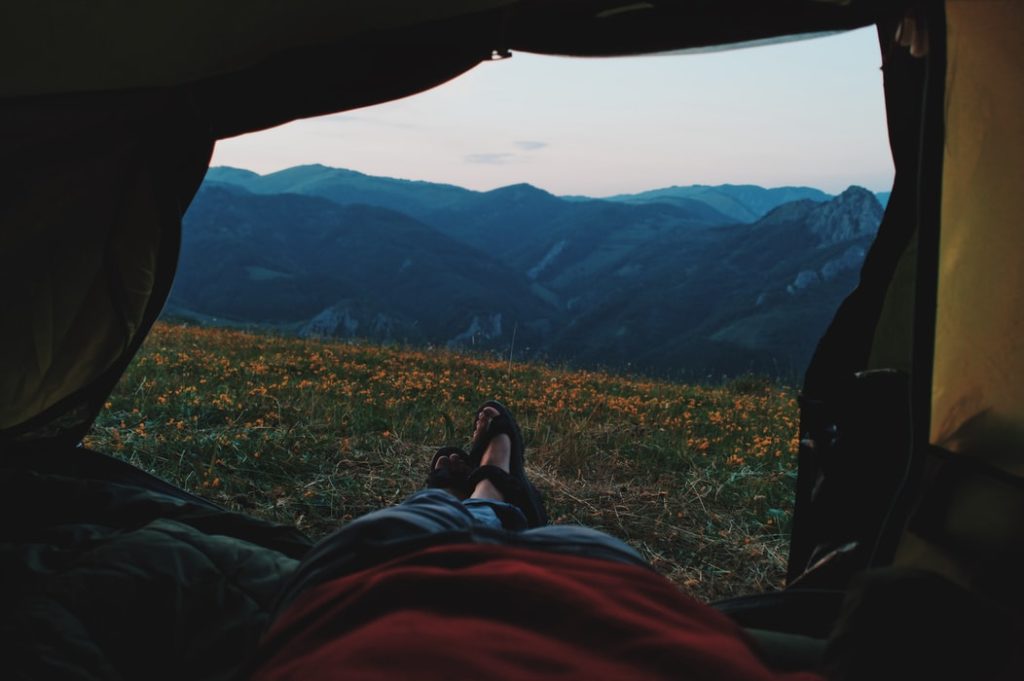 Leave No Trace Principles
When we don't stick to "Leave No Trace" principles, evidence of our trip is left behind which negatively affects wildlife, trails, the environment, and the next generation of explorers.
The seven principles are:
Plan Ahead and Prepare
Travel and Camp on Durable Surfaces
Dispose of Waste Properly
Leave What You Find
Minimize Campfire Impacts
Respect Wildlife
Be Considerate of Other Visitors
For detailed explanations for the principles and tips to practice environmental stewardship, visit Leave No Trace. Their guiding principles are just the start to minimizing our environmental impact on outdoor adventures.