Adventure travel guides are no strangers to change. In fact, you probably love it. The change in weather and routes is exciting. Having to always be on your toes when outdoors. It's what drives you. So, it will be less intimidating to learn that there are four aspects of adventure travel that could change your business.
We found several studies that show people aren't coming back to the outdoors, travelers are road tripping to nearby states to get out into nature, there's a renewed interest in sustainable tourism, and the outdoor industry needs to get diverse and inclusive.
Table Of Contents
One-quarter Of Outdoor Participants Don't Plan On Coming Back
Focus On Domestic Adventure Travel
You Can't Ignore Sustainable And Responsible Tourism
Enhance Diversity Within Adventure Travel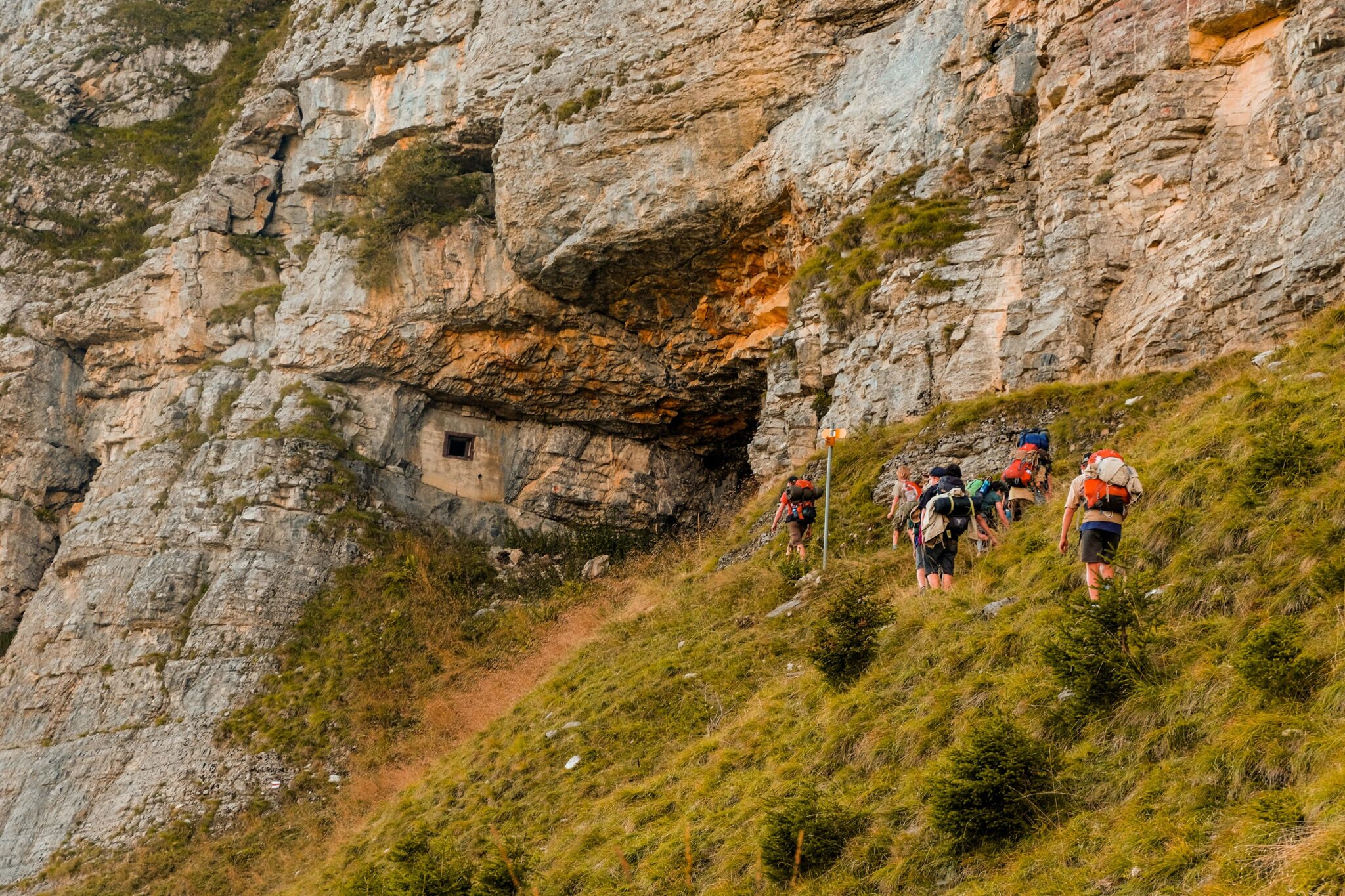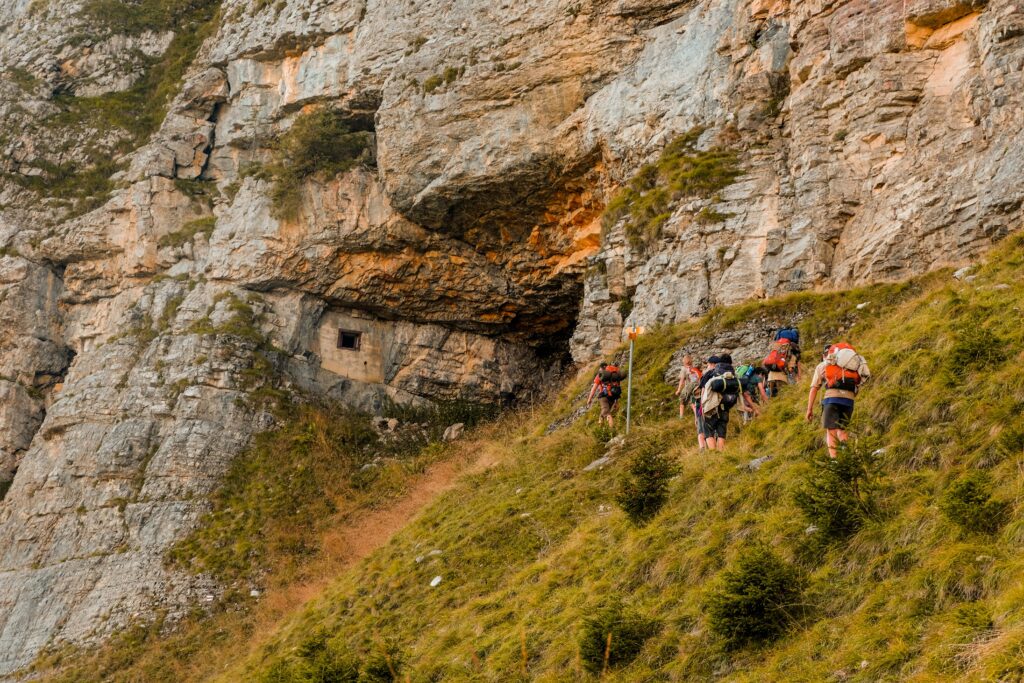 One-quarter Of Outdoor Adventure Travel Participants Don't Plan On Coming Back
During COVID-19, we saw 7.1 million more Americans engage in outdoor recreation in 2020 than in 2019. We all hoped it'd continue into 2021 and onward. Unfortunately, it looks like not everyone's coming back to the great outdoors for adventure travel.
In a 2021 Special Report by Outdoor Industry Association (OIA), they found that one-quarter of outdoor participants won't resume the outdoor activities they took up during COVID-19.
Originally, these activities were to get exercise (since gyms were closed), stay healthy, and get fresh air. Most of these outdoor activities were parks and open areas near participants' homes. Now that life is going back to "normal," so are their pre-COVID activities. The report also found that the top reasons to quit their outdoor activities are due to travel, going back to what they used to do, and family obligations.
"A lack of information about where to go, how to participate, and whom to participate with can be a barrier to trying new outdoor activities," according to the OIA's report. They also add that one-third of recreationists found out about their new outdoor activity through a friend or family member. With that information, it's clear that to get more people to start outdoor activities, we need to find inclusive ways to invite newcomers.
Key Takeaways:
How can you bring your adventure travel trips to city dwellers? One idea is picking up/dropping off at hotels in the city or partnering with hotels to make it easier for their guests to reserve and join a guided trip with you.
How can you make your trips easier to join? Is there a way to offer rental gear so someone doesn't have to buy everything before coming on your trip? Can you offer group discounts for friends/family or scholarships to students? Do you hire and train a diverse staff so that your customers feel like they belong?
Remind people why they started their activity. It's easy to get caught up in life. It's easy to forget how we were feeling just one year ago. And sometimes we need that reminder that the outdoors is great for our mental and physical health, and it keeps life exciting trying new things. Consider using these ideas on social media or in your marketing.
How can you include the entire family or groups of friends? Our friends and family introduced a lot of us to a new outdoor activity, so it'd make sense to include entire groups of people. This is a unique opportunity for guiding companies in that you can offer small, private group trips composed of friends and/or family members.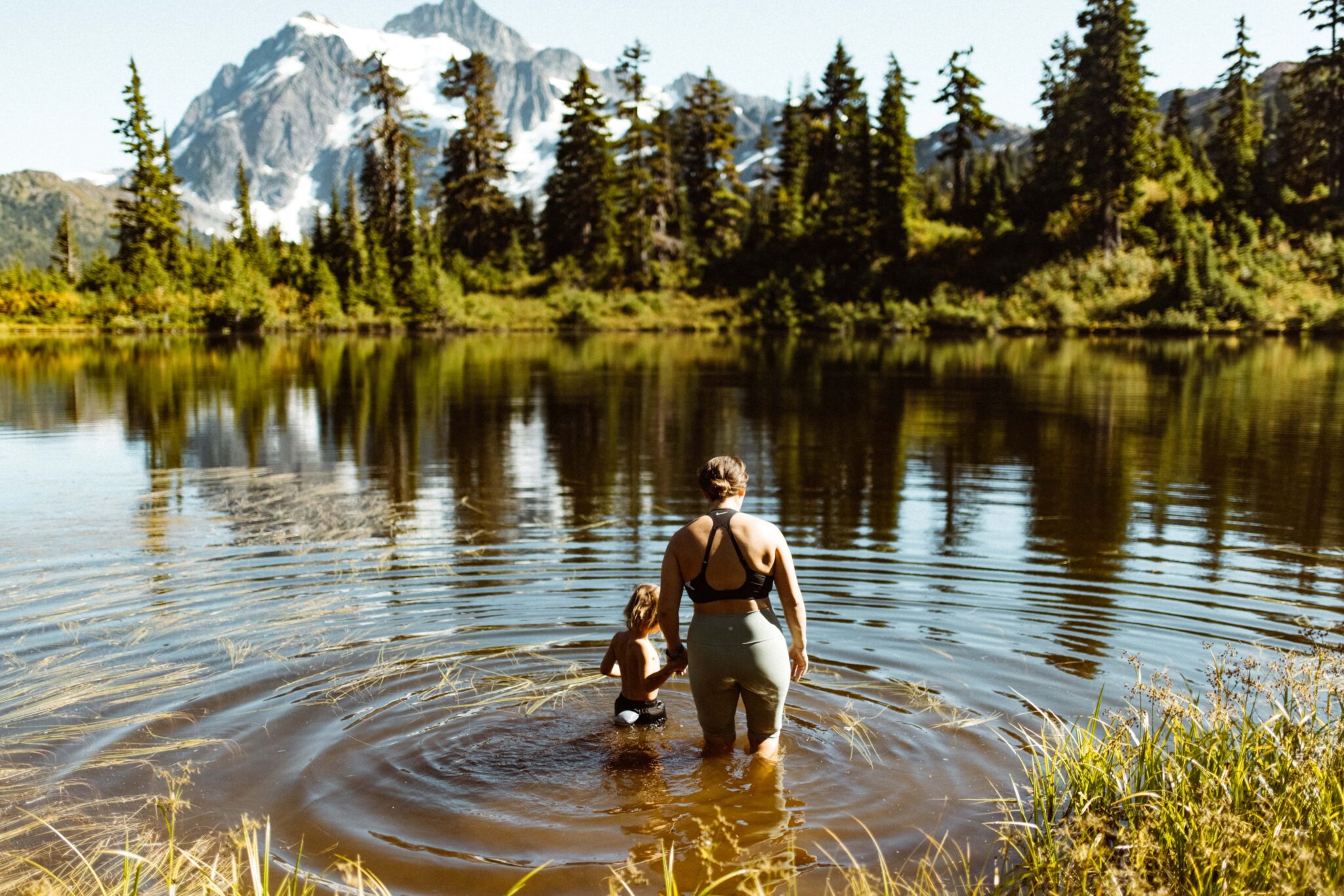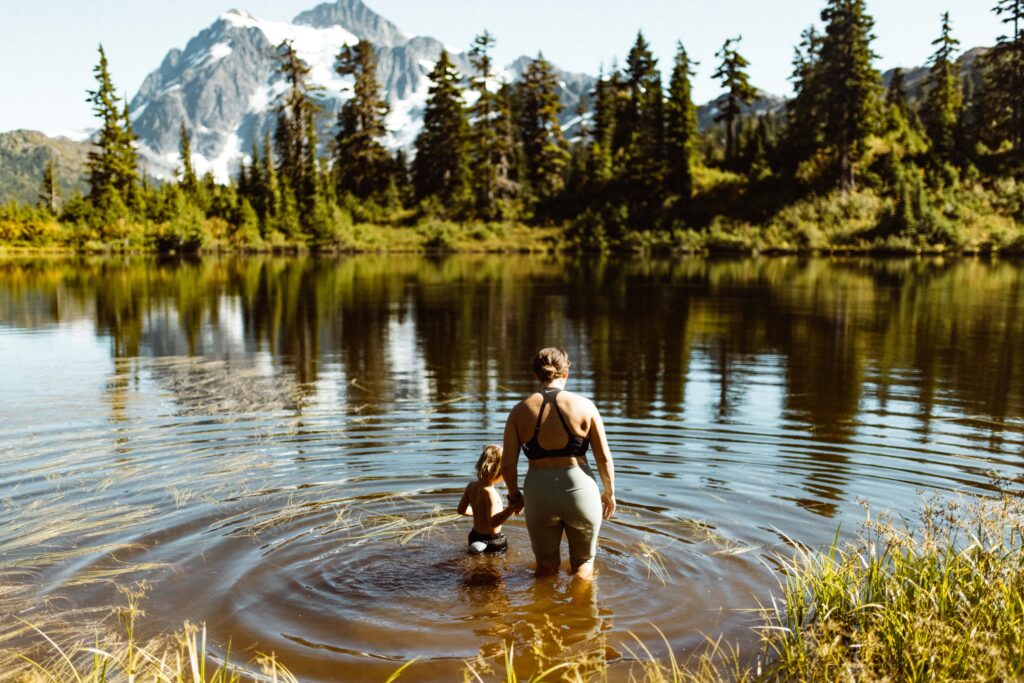 Like what you're reading? Sign up for our newsletter and receive product updates, blog posts, and more:
[hubspot type=form portal=20710242 id=18ac1a5f-a560-4d2e-a134-9654342f7b61]
Focus On Domestic Adventure Travel
As other countries slowly open their borders, the focus will be on domestic adventure travel, with 31.30% of travelers wanting to explore their own locales and regions. Seeing as how it took 5 years for tourism to rebound after 9/11, Roger Dow, the president and CEO of the U.S Travel Association, thinks the impact of COVID will be 6-7 times greater than 9/11.
If his predictions are right, then we won't see "normal" travel levels until 2025 or later. Luckily, for outdoor adventure travel, it's something people were already drawn to during COVID, which makes it more likely to recover faster.
In fact, in a study conducted by the Responsible Travel Insiders and Ostela Tourism Management School, 52% of respondents said nature is their top new interest in travel. This is great news for outdoor adventure guides. As people return to travel, they'll stay locally/regionally, and they'll seek nature experiences. Additionally, according to Destination Analysts, "Over half of American travelers took an overnight trip in the past three months" (May – July, 2021).
In another report, we found that Rocky Mountain National Park Monthly (RMNP) visitor numbers were higher in May 2021 (335,060) than May 2019 (280,351). This is likely due to everyone feeling stuck inside and wanting to get outside for good weather. Plus, people love national parks.
We also saw that most visitors were actually from out-of-state and 72% of park visitors traveled over 200 miles to visit RMNP. With 61% of U.S. adults feeling comfortable to rent a car and 77% saying they're comfortable going on a road trip, expect to receive adventure travel bookings from people out-of-state, who are likely on a road trip.
Key Takeaways:
Advertise to travelers who are planning out-of-state trips. Most people go online to research outdoor activities on vacation or take recommendations from friends/family. Post in Facebook groups, use the geotag location on Instagram, and make sure you're targeting location-specific SEO keywords to show up organically in search results.
Partner with other complementary local companies. Local partnerships keep your business open, it lowers expenses, it's marketing, and it adds value to your customers' purchase. Consider businesses nearby you can strategically partner with to offer an enticing adventure travel experience.
How can you market to road-trippers? Brainstorm ways you can advertise to people who are planning road trips. How does your outdoor adventure travel trip fit in with their itinerary? If your headquarters are off the grid, it'd make sense to partner with another company closer to main roads and highways.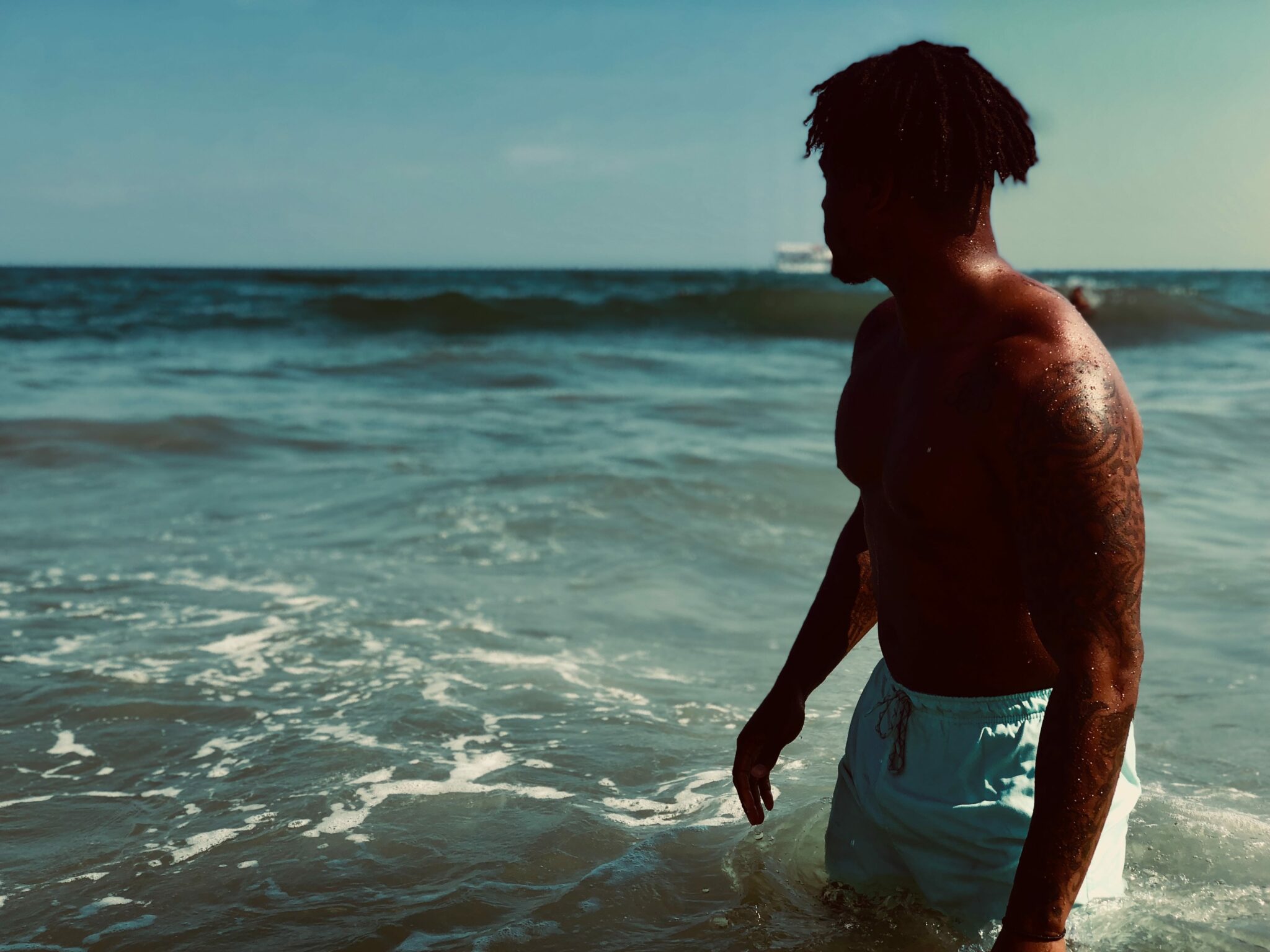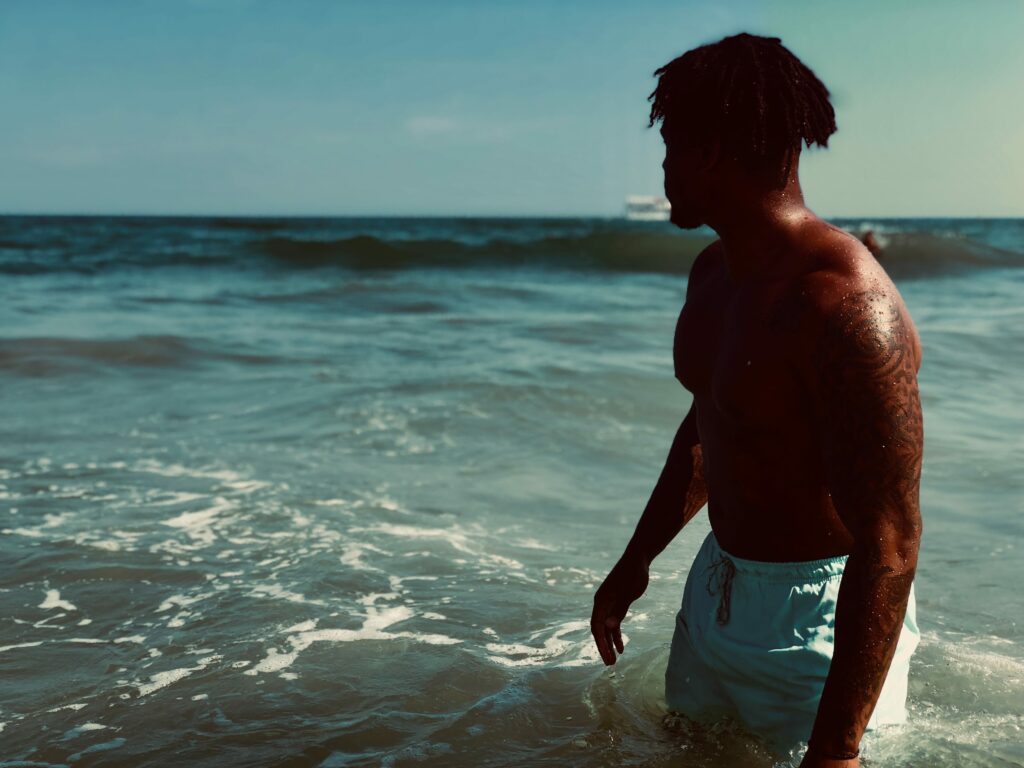 You Can't Ignore Sustainable And Responsible Adventure Travel Tourism
We wrote about responsible tourism in a previous article which is like sustainable tourism in that they both seek to reduce negative effects from traveling. Further, those who follow this kind of tourism make places they visit better than how they found them.
The difference between the two is that the onus is on individuals and companies through responsible tourism, whereas with sustainable tourism, the responsibility falls on governments.
Because of COVID, "58% of consumers say they are thinking more about the environment," and "destinations that protect nature, or offer an insider view into wildlife, will attract a steady following" according to the World Travel and Tourism Council (WTTC). We saw a reduction in CO2 emissions when everything shut down. It left an impression on consumers and we see the effects of climate change every day now. Consumers are committed, now, more than ever, to be a responsible traveler.
In the report, When We Travel Again: (Responsible Tourism After COVID-19), they state, "About 2.4% of Millennials answered that they would rather avoid traveling for a long-term period in order to preserve the positive effects that human isolation was giving the environment." Further, 60.99% of millennials surveyed said they'd rather explore natural areas instead of traveling to big cities.
What we're seeing is that people want to protect the earth and at the same time, get more into nature when traveling. Again, this is something that will help outdoor adventure travel guides thrive. Guiding companies won't just be able to rely on consumers' desire to get into the outdoors, but you'll also have to prove you're environmentally conscious, offering sustainable tourism.
Key Takeaways:
Consider offering micro-tours. This is a new concept to us published in the When We Travel Again report. The idea is to offer small tours moving through villages or natural areas inside a specific region. Not only is it a cultural, historical, artistic, or natural focus, but their emphasis is sustainability. Think about how you can offer a micro-tour. Are there natural places in your area that use local resources, employ locals, and teach customers more about sustainability and Leave No Trace Principles?
Determine how sustainable and responsible your guiding company is. The When We Travel Again report states, "businesses should develop their portfolio of natural destinations and highlight their ecological benefits or minimal impact guarantees to inspire traveller inflows. Moreover, conservation activities may become a necessary complement to tourism business in at-risk areas to offset any harmful impact." It'll no longer be an option to be "green." It will become a requirement for new travelers. Start working on ways you can be a responsible steward of the environment and create a sustainable adventure travel company.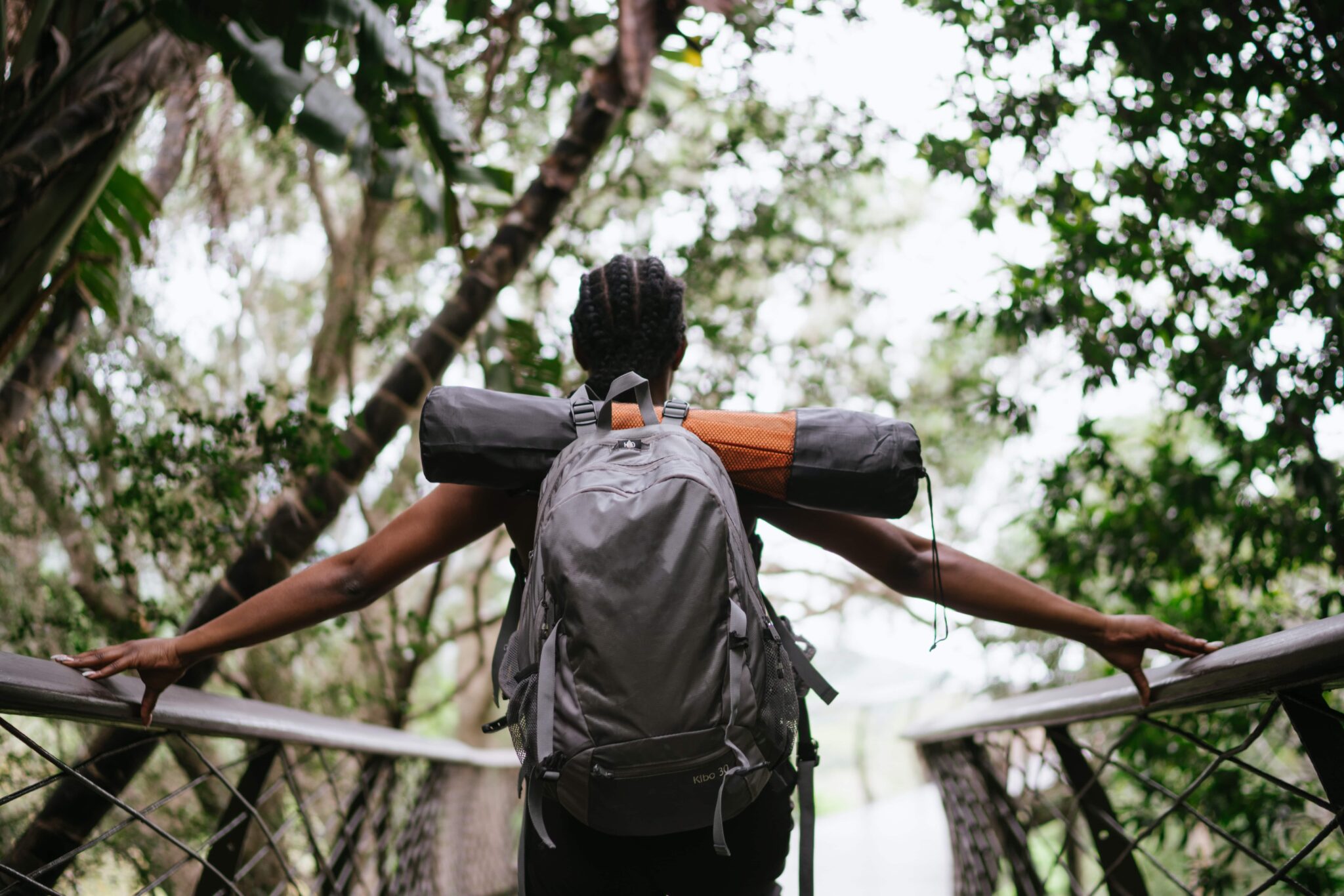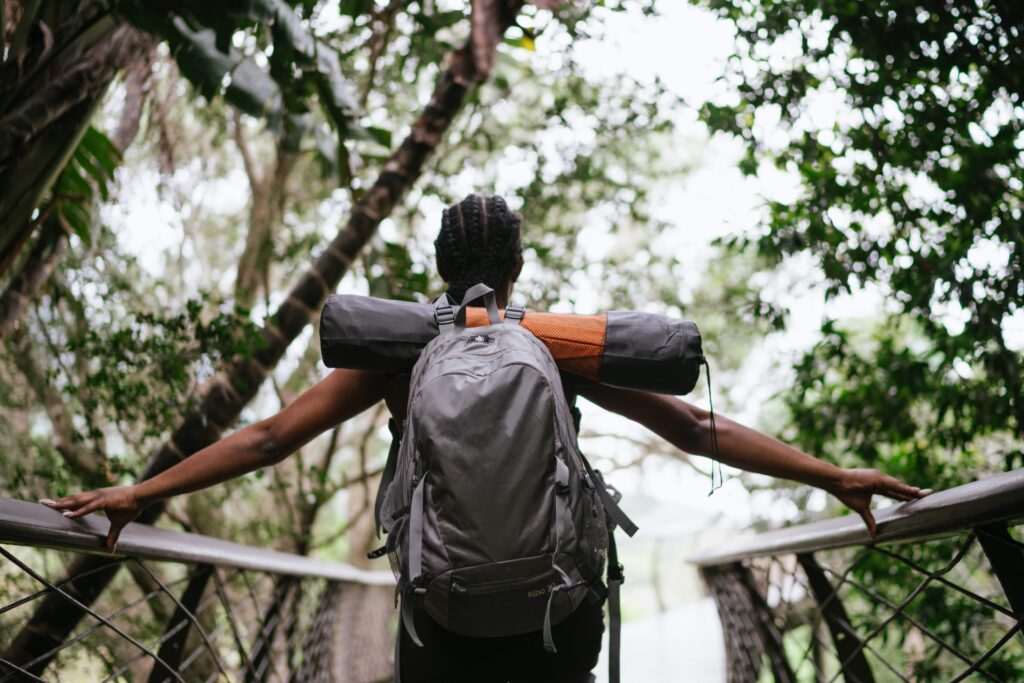 Enhance Diversity Within Adventure Travel
In the Outdoor Participation Trends Report by Outdoor Industry Association, it shows that only 9% of outdoor participants in 2020 were Black, 11% were Hispanic, and 6% were Asian. 72% of outdoor participants in 2020 were white. And while 51% of Americans are female, only 46% of outdoor participants were female.
To state the obvious, most outdoor participants are white males. We see this in advertising and on the trail. It's easy to think we may not be part of the problem, but when you operate in a system that doesn't enhance diversity, then we certainly aren't resolving it either. It's clear that efforts into diversifying the outdoor industry have been ineffective so far.
There is some good news though. The WTTC reports, "Women account for 54% of employment in the sector compared to 39% for the global economy, and has twice as many female employers than other sectors. In the US, the leisure and hospitality sector ranked third in terms of share of industry employment that is of Hispanic and Latino ethnicity and fourth in terms of black or African American representation in 2018."
Oddly enough, what we see here is that while fewer women and Black, Indigenous, and People of Color (BIPOC) take part in outdoor adventure travel, they're employed more through the hospitality industry than any other sector. When you add all the tourism jobs lost because of COVID-19 in the tourism industry, you see how much more affected women and BIPOC were.
When so many women and BIPOC rely on tourism for their livelihoods, outdoor adventure travel companies can take the initiative to empower these vulnerable groups by employing them, reducing the barriers to entry for them, and making them feel included.
Key Takeaways:
Make your hiring diverse and equal. If more women and BIPOC are employed through the travel industry than any other industry, proactively seek a diverse talent pool. This not only helps underemployed professionals but by diversifying your staff, your customers will feel more included when they see someone who looks like them.
Consider the barriers to entry for women and BIPOC. How can you reduce or eliminate some of these barriers to allow for more participation from women and BIPOC travelers? As we mentioned above, are there discounts you can offer or scholarships for students? Are there women-only trips? Or trips led by BIPOC guides? Is there any way your company can come to these outdoor participants (i.e – go to the city or suburbs to find them)?
All these adventure travel changes are for the better. It's important to continue reaching out to outdoor participants who may stop exploring because life calls or the distance is too far. Focus on the city dwellers and the solo travelers. It's imperative that we learn to be sustainable and responsible tourists and companies so future generations can enjoy what Earth offers. Finally, making the outdoors diverse, equal, and inclusive is what the outdoors is supposed to be about.