Registering your tour company and getting the right licenses and permits to legitimately operate is actually a really big pain. Justin Wingerter of The Denver Post wrote an article in 2021 detailing just how messy the permitting process is.
Wingerter said, "Due to understaffing at the U.S. Forest Service and a cumbersome process, it can take several years and hundreds of work hours before Colorado guides receive a permit to take small groups fishing, hiking or do other recreational activities on federal lands."
We all know how dangerous it can be climbing up a mountain. And it's especially dangerous when an amateur risks their life on a mountain by themselves when they should really hire an expert. But, when agencies flat out ignore permit applications, you get beginners with very little experience climbing up dangerous 14ers like Blanca Peak and Little Bear Peak.
Earlier this year, we wrote about the SOAR Act, which is supposed to help streamline the guide permitting process and eliminate unnecessary headaches the current process causes. 
Until it's passed in Congress, we've outlined the typical steps hopeful tour operators can take to legitimize their outdoor guiding business, which includes: naming your business, registering your business, decide where you're going to operate, and then get the permit for whatever area of land you'll operate on (e.g. U.S. Forest Service, Bureau of Land Management, National Park Service, or U.S. Fish and Wildlife Service).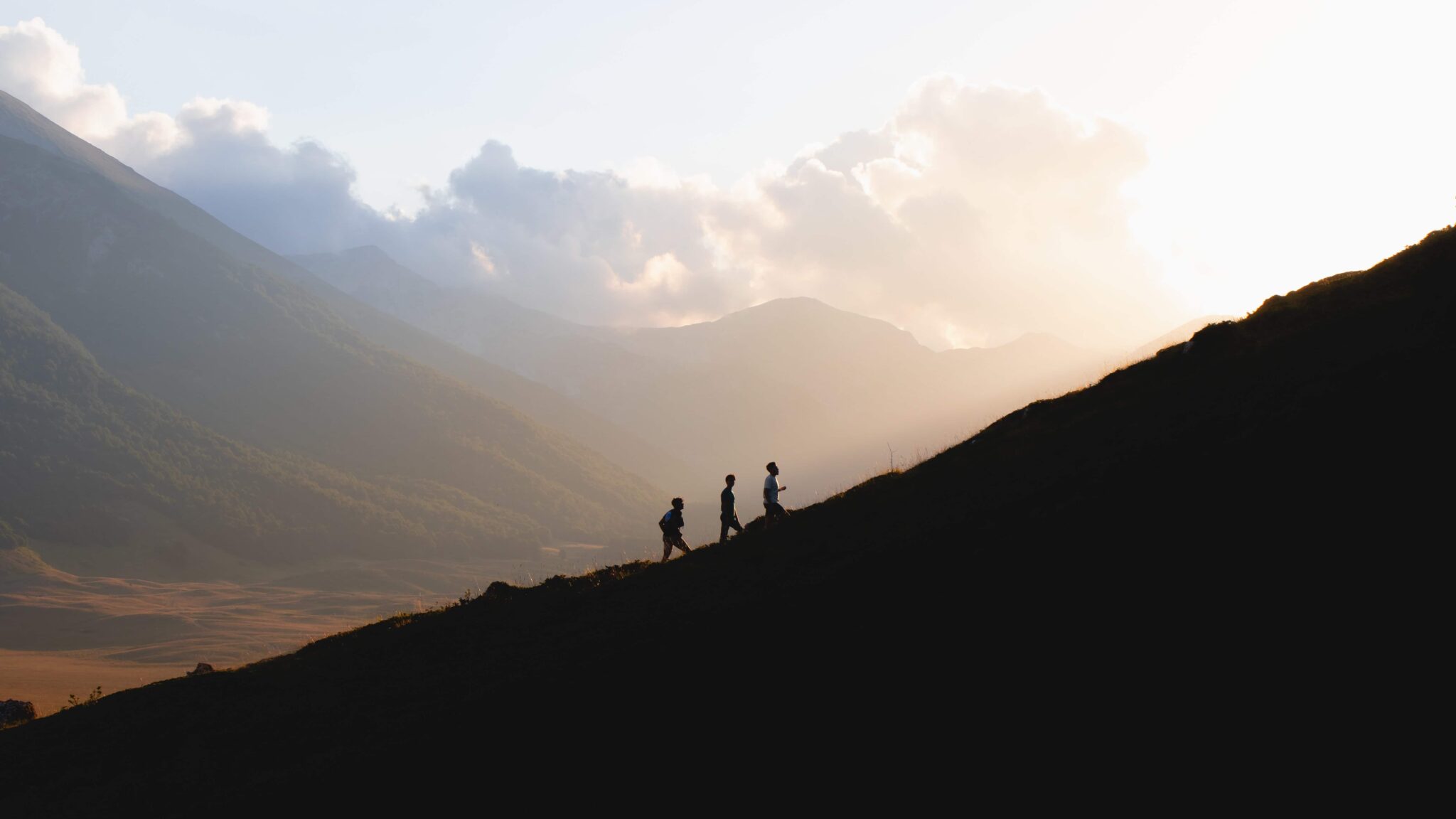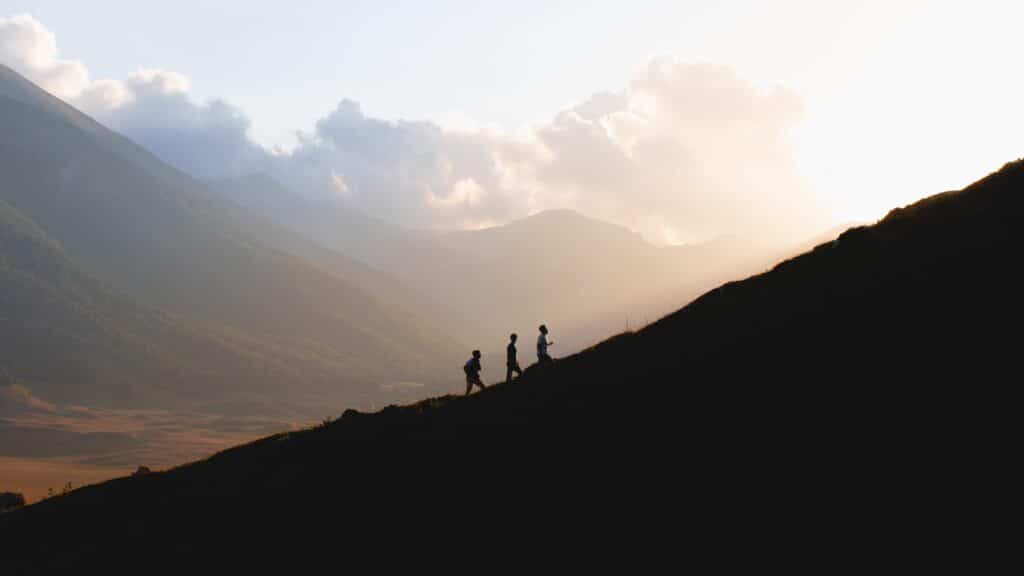 Step 1: Choose Your Business Structure And Location
Registering your tour guiding business may be the easiest part in all of this. The U.S. Small Business Administration (SBA) says to choose your location and business structure first so you know how to register your business.
1A. Different Business Structures
There are (more or less) five business structures you can choose from:  limited liability company (LLC), corporation, sole proprietorship, partnership, or nonprofit corporation. Here's an outline of what some of those business structures mean, according to SBA:
Sole Proprietorship (Individual)
A Sole Proprietorship is a business owned and operated by a single individual.

There are few legal requirements to meet to establish a sole proprietorship.

If you're operating your business under a name other than your own legal name, you must register a trade name.

Sole Proprietor is the most common form of legal structure for new small businesses.
Corporation
A corporation is a legal entity that exists separately from the people who create it. 

A corporation is owned by its shareholders and run by a board of directors elected by the shareholders.

In a large corporation, the directors hire corporate officers to manage the day-to-day operations of the business. In a small corporation, the directors and the corporate officers are usually the same individual(s).

Corporations are created by filing "Articles of Incorporation" with the Secretary of State and by adopting bylaws.

There are certain formalities a corporation must adhere to, including:

Procedures for annual shareholder meetings

The election of the board of directors

Maintenance of corporate records

Adoption of bylaws

Complete separation of personal and business finances

Proper filings with the Secretary of State

Although many of the requirements may seem unnecessary for a small corporation, they are important to preserve the corporate form.
Limited Liability Company
An LLC combines the concepts of partnerships for tax purposes and corporations for liability purposes.

LLCs are created by filing "Articles of Organization" with the Secretary of State.

While similar, LLCs are NOT corporations. In an LLC, the owners are called members. The members may elect or hire a manager(s) to run the business. As in a corporation, the owner(s)/member(s) may elect themselves to be the manager(s).
General Partnership
A General Partnership is a business owned by two or more individuals or other business entities.

Although it is not required, it is strongly recommended that a general partnership prepare a written partnership agreement that outlines the business' structure and each partner's responsibilities.

If the partnership owns real property, the partnership agreement should be filed in the county where the property is located. The agreement should be filed with the county office that keeps real estate records. Otherwise, there is no requirement to file the agreement with any state or federal agency.

If the partners are operating the business under a name other than their own legal names, the business name must be registered as a trade name with the Colorado Secretary of State.
We checked out some tour companies in a few states to give you an idea of how other guiding companies structure themselves:
Colorado Examples:
Colorado Adventure Guides – LLC
Denver Mountain Guiding – LLC
Colorado Mountain School – LLC
Golden Mountain Guides – LLC
Montana Examples:
Montana Alpine Guides – Domestic Profit Corporation
Swan Mountain Outfitters – LLC
S&W Outfitters – Domestic Profit Corporation
Rock Climb Montana – Assumed Business Name, Individual
Utah Examples:
Southern Utah Guiding – LLC
Inspired Summit Adventures – LLC
Utah Mountain Adventures – Corporation – Domestic – Profit
Roam Industry – LLC
It's clear that in our guiding company sample, most choose to become a Limited Liability Company (LLC). To be safe, make sure you talk to a professional lawyer to figure out what legal structure is best for you. 
1B. Choose Your Tour Guiding Location(s)
Once you know what legal business structure you're going to form, you need to decide what state you'll operate in. If you're going to operate in multiple states, you'll need to register with every state's Secretary of State's office, a Business Bureau, or a Business Agency.
How do you know if you're officially operating in a state? The SBA lists what to take into account when deciding whether you're doing business in a state:
Your business has a physical presence in the state

You often have in-person meetings with clients in the state

A significant portion of your company's revenue comes from the state

Any of your employees work in the state

Some states allow you to register online, and some states make you file paper documents in person or through the mail.
If you have a physical presence in a state, your revenue's coming from guiding in that state, and your employees work there, you have to register your business in that state.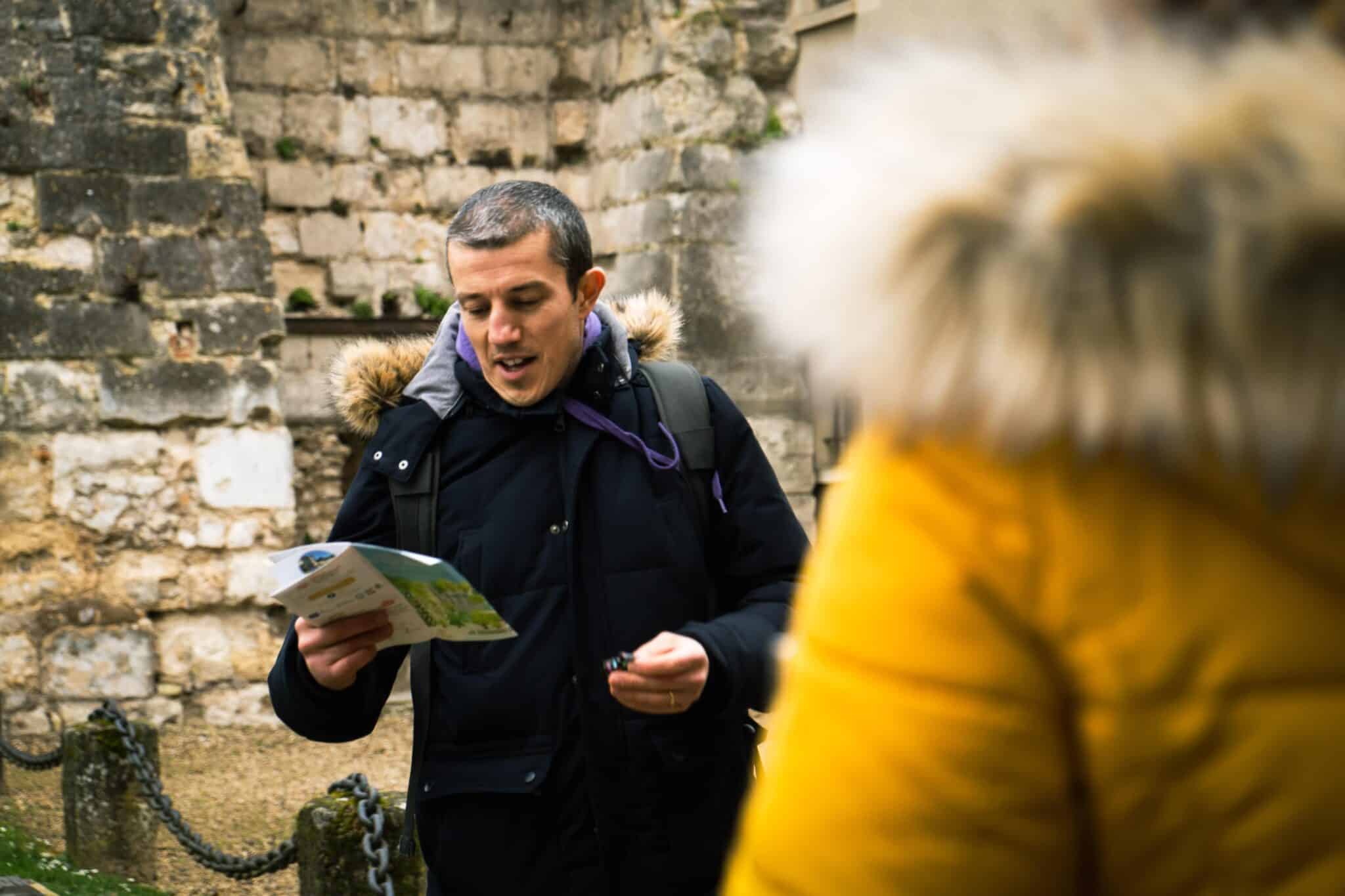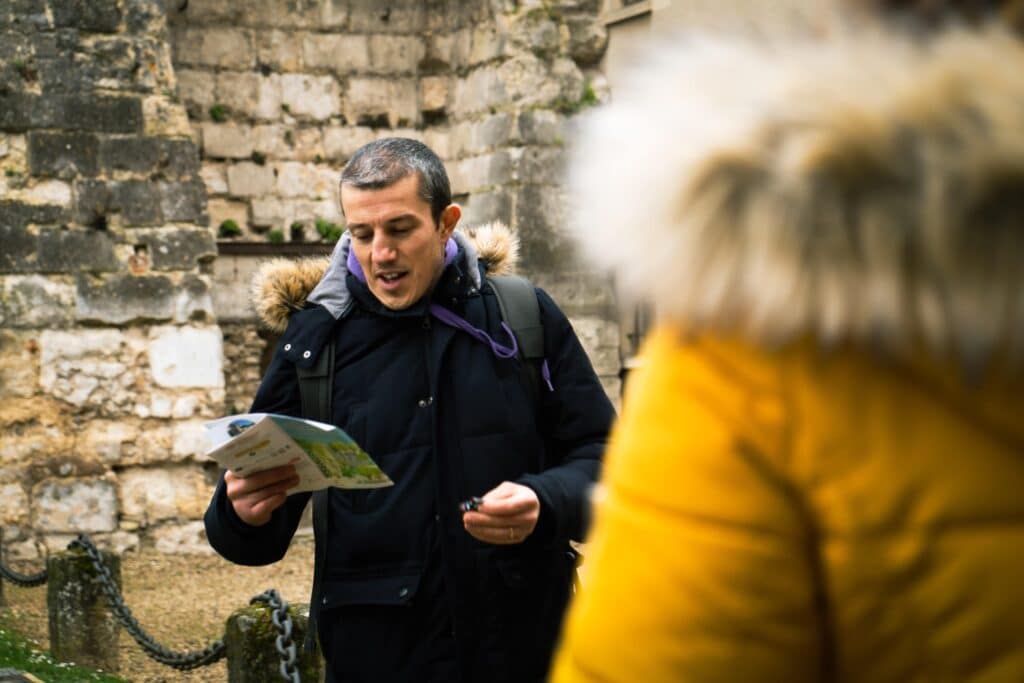 Step 2: Register With State, Federal, and Local Agencies
2A. Get A Registered Agent
Before you register your guiding business with the state departments you'll be operating in, you'll need a registered agent. It's a fancy way to say it's someone who receives all your legal documents and official paperwork on behalf of your company who lives in the state where you register.
You can take on this role yourself, but you can also use a registered agent service to do this job. If you want to hire a registered agent, go to Google and type in "Registered agent service in YOUR STATE." Research the different companies, interview them, and verify they're legit.
2B. File For Foreign Qualification
Some guiding businesses operate in several states, and if that's the case, you might need to file for foreign qualification in the other states you operate.
Essentially, the state where you form your business is considered "domestic." The other states you guide in will be considered as "foreign." This qualification tells the state that a "foreign" business is active there.
For example, you form your business in Colorado, but you also take clients to Utah, Arizona, and New Mexico. Colorado is the domestic qualification, while Utah, Arizona, and New Mexico are all foreign qualifications. 
The SBA says you need to file a Certificate of Authority with the state. Using our same example, you'd have to file a Certificate of Authority in Utah, Arizona, and New Mexico. Each state may also require a Certificate of Good Standing from your domestic state (Colorado, for example). 
When you've decided on your name, business structure, location, registered agent, and any foreign qualifications you'll need to apply for, you're ready to file with the state(s).
Information you'll need to file according to SBA:
Business name

Business location

Ownership, management structure, or directors

Registered agent information

Number and value of shares (if you're a corporation)

The documents you need — and what goes in them — will vary based on your state and business structure.
2C. State Departments To Register Your Guiding Business:
States charge different fees, but usually it'll cost less than $300 to register your business. Use the links below to register your tour company with the appropriate state.
2D. Registering With the Federal Government
It's unlikely you'll need to register your business with the federal government other than to get a federal tax ID. According to SBA, small businesses, like guiding companies, may register with the federal government for trademark protection or to get a tax-exempt status.
For trademark protection: You'll need to file with the U.S. Patent and Trademark office once you've formed your business.
To create an S corp: File form 2553 with the IRS.
2E. Register With Local Agencies
According to SBA, you typically don't have to register with a county or city government to form your business, but if your guiding business is an LLC, corporation, partnership, or nonprofit corporation, it's possible.
Find out what cities and counties you'll operate in, and visit the local government websites to determine if you'll need to register with them or not. It's important to verify if you need to register with local agencies since they determine registration, licensing, and permitting requirements.
2F. Stay Up To Date With Registration Requirements
If registering your tour guiding business wasn't enough, you also have to keep up with your registration requirements, especially if you want to, you know, stay in business.
The SBA says that some states will make you provide reports soon after you register your business. And some require you to file Initial Reports or Tax Board registration within 30-90 days after your register with the state.
If this applies to you, reach out to your local tax office or franchise tax board.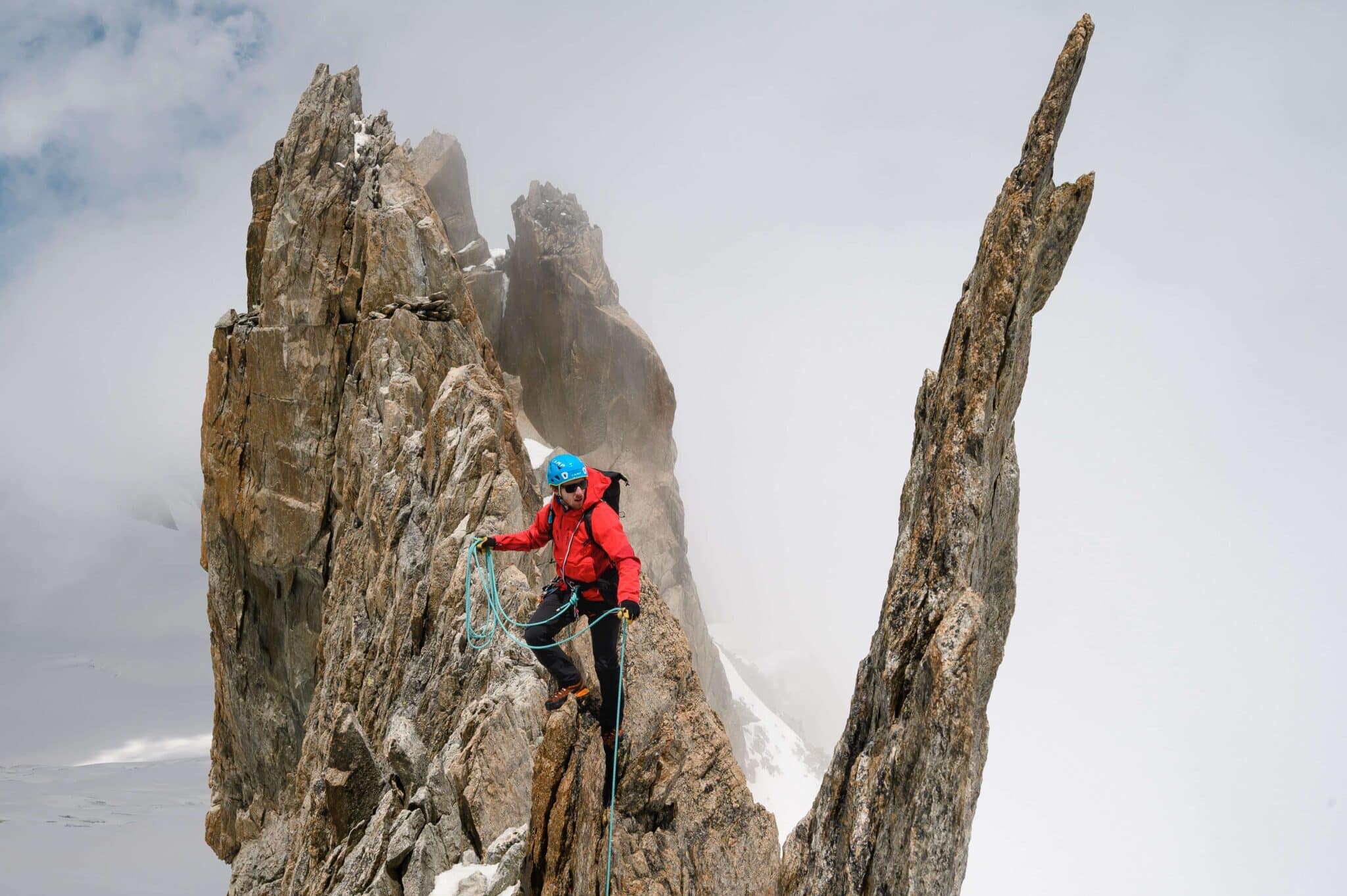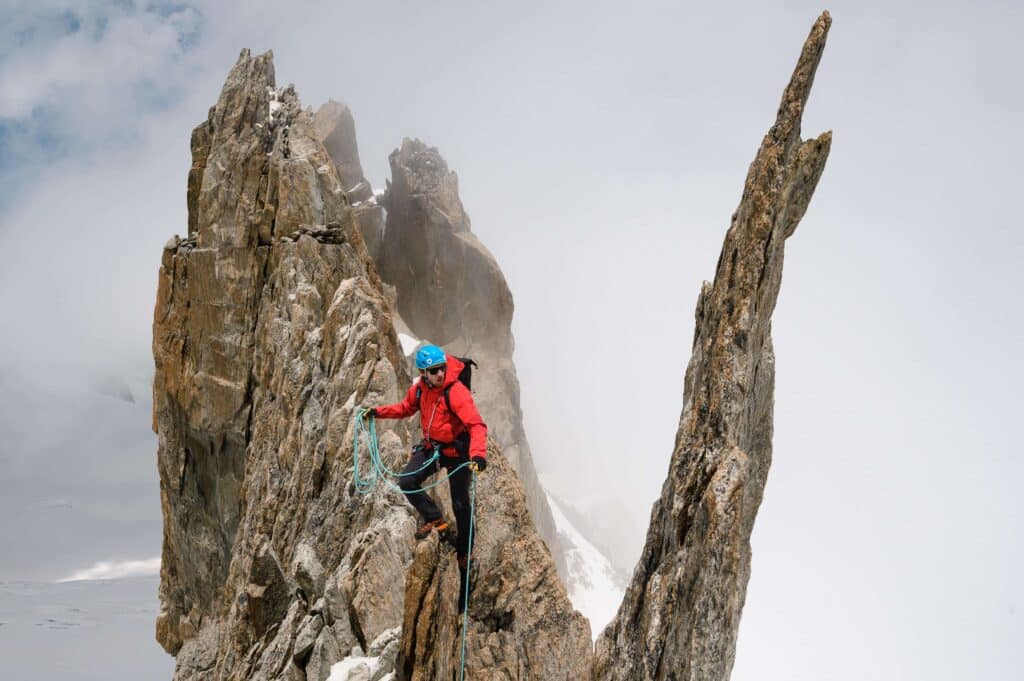 Step 3. Get Your Federal Lands Permit(s)
The permitting process for federal lands comes down to four different agencies: The Forest Service (FS), The Bureau of Land Management (BLM), The National Park Service (NPS), and The Fish and Wildlife Service (FWS). 
Note that even though you'll probably have to get your permitting through one of these federal land management agencies (FLMA), "states have their own set of authorities that govern how outfitters conduct their businesses, regardless of whether or not their operations primarily take place on federal lands. Compliance with state authorities is typically considered a prerequisite for any applicants applying for FLMA-issued commercial recreation permits," says the Congressional Research Service (CRS).
Forest Service
Forest Service (FS) manages 193-million-acres of the National Forest System (NFS) and authorizes outdoor recreation as a use of NFS lands, among other uses and services.
Bureau of Land Management 
Bureau of Land Management (BLM) manages public lands for varied purposes relating to the preservation, use, and development of the lands and natural resources (including recreation).
National Park Service
National Park Service (NPS) administers the National Park System for both recreational use and preservation of park resources.
Fish and Wildlife Service
Fish and Wildlife Service (FWS) manages lands within the National Wildlife Refuge System (NWRS), and authorizes and regulates recreation.
Special Cases:
For hunting and fishing, and possibly off-highway vehicles (OHV) trips "can be specific to a particular FLMA (i.e., agency-specific authorizing statutes listed above), to a particular species (e.g., the Migratory Bird Treaty Act), to a particular region (e.g., the Alaska National Interest Lands Conservation Act), or a combination of those factors," according to CRS.
We'll try our best to cover the four FLMAs, but we urge you to check with all possible agencies and get as much information as possible to get legitimate permits.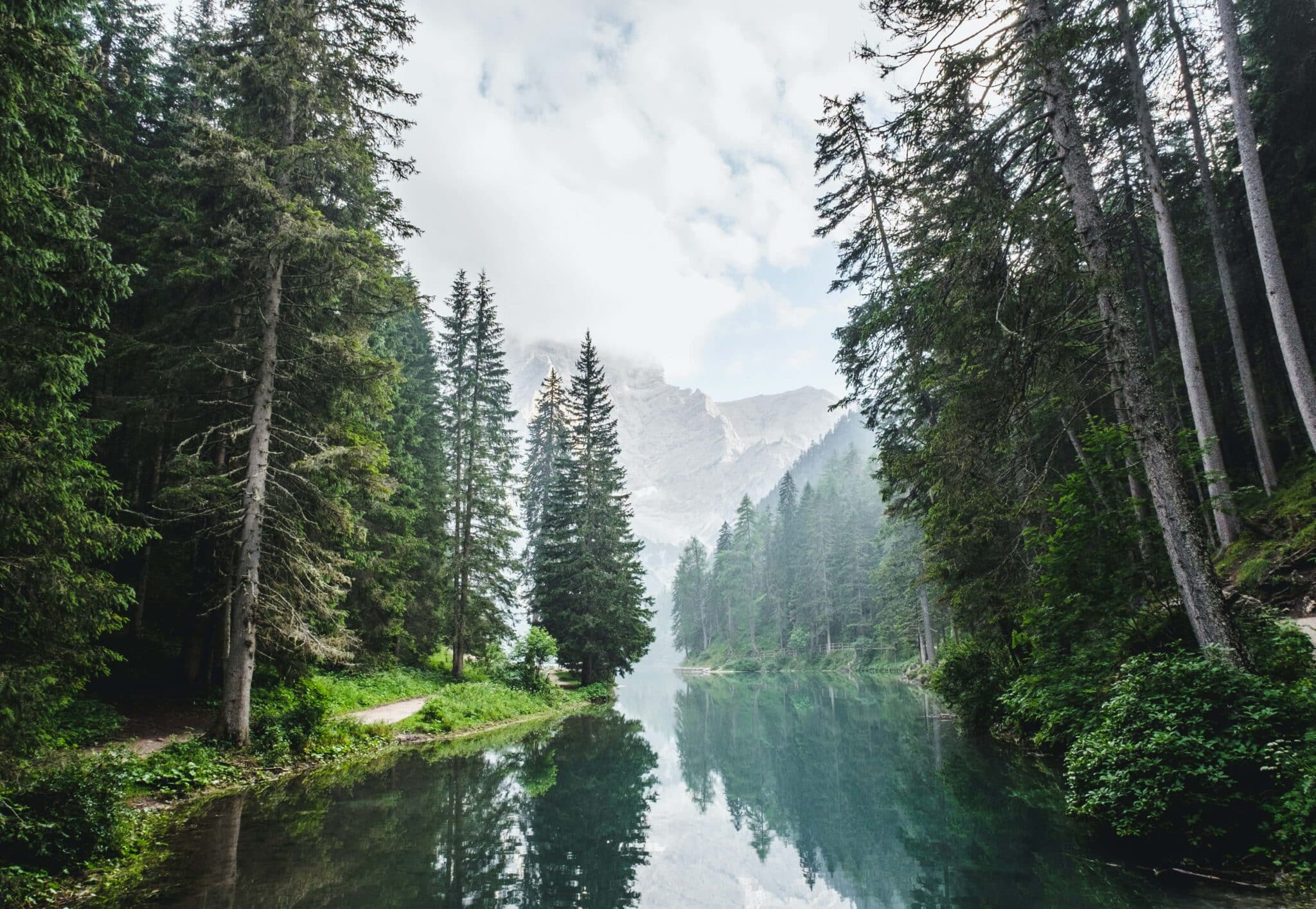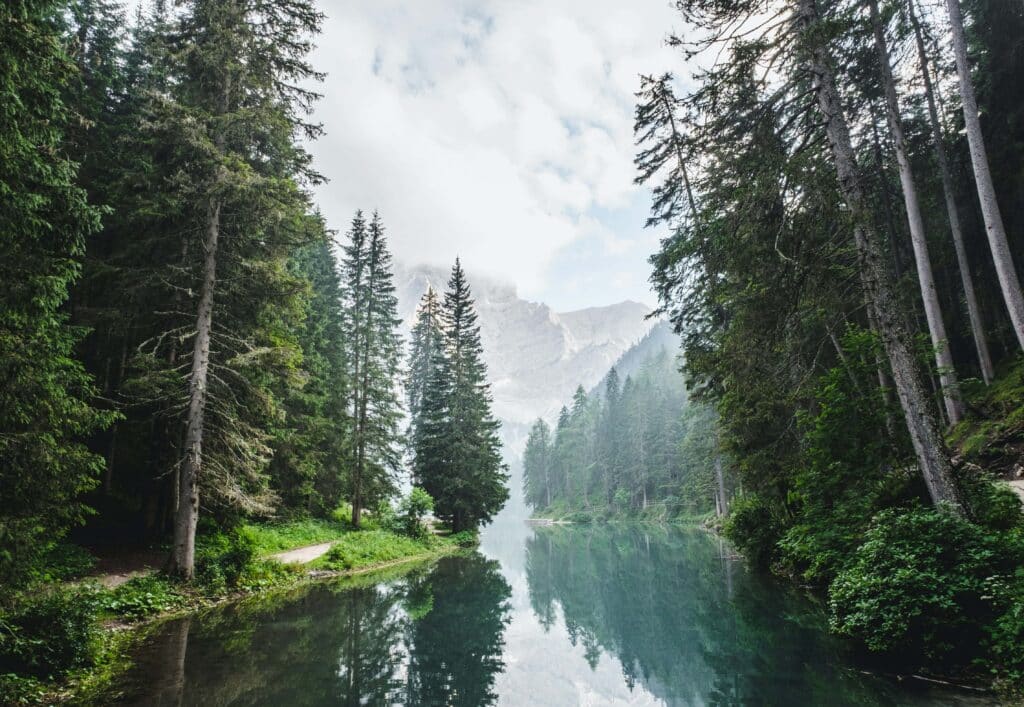 U.S. Forest Service Permitting Process
You'll have to contact the Forest Service office in the area where you want to guide. They will determine whether your activity meets their pre-application screen requirements for special uses:
The proposed use is consistent with federal, state, and local laws, regulations, orders, and policies that apply to national forests and grasslands;

The proposed use is consistent or can be made consistent with the Forest Plan that established standards and guidelines for management of the land where the activity will take place;

The proposed use will not create a serious and substantial risk to public health or safety;

The proposed use will not create an exclusive or perpetual right of use or occupancy;

The proposed use will not unreasonably conflict or interfere with administrative use by the Forest Service, other authorized existing uses, or uses of adjacent non-NFS lands;

The proponent must not owe any fees to the Forest Service from a prior or existing special-use authorization;

The proposed use does not involve gambling or providing of sexually-oriented commercial services, even if permitted under state law;

The proposed use does not involve military or paramilitary training or exercises, unless such training is federally funded;

The proposed use does not involve disposal of solid waste or disposal of radioactive or other hazardous substances.

If you meet the initial screening requirements, the Forest Service administrator will provide guidance on what information will be required to complete your application. If your proposed event does not meet the screening requirements you will be notified that the proposal, as submitted, is denied.
A proposal that passes the initial screening proceeds to second-level screening. Your proposal will be accepted as an application if it meets all of the following:
The proposed use would be consistent or compatible with the purposes for which the lands are managed; and

The proposed use would be in the public interest; and

The proponent is qualified; and

The proponent can demonstrate technical or financial capability to undertake the use and fully comply with the terms and conditions of the permit; and

There is someone authorized by the proponent to sign a permit or there is someone willing to accept the responsibility of the terms and conditions of the permit. Upon satisfactory passing of this screen the Forest Service will process your request
Planning Process
The U.S. Forest Service establishes needs, use, capacity, and allocation levels for guides and outfitters prior to issuing any new permits. When they conduct a "needs assessment," they look at "accessibility, size, difficulty of the terrain, current levels of outfitting and guiding, and demographics of visitors to the area" (CRS).
If there's a potential for adverse impacts on the land, then the Forest Service will conduct a "resource capacity analysis" to determine how much use the land can take without detrimental environmental and associated impacts.
After those two assessments, the Forest Service chooses who gets the permits. This gets split up between non-outfitted visitors and commercial guides and outfitting operations. It can also get divvied up between priority use and temporary use permits.
Permit Terms and Fees
The Forest Service authorizes guides and outfitters through two types of Special Use Authorizations: (1) Priority Use Permits and (2) Temporary Use Permits.
Priority Use Permits: Intended for ongoing commercial guide and outfitter operations and are issued for a period of up to 10 years (as long as no new businesses come in). If a new business also wants a certain, limited permit, the Forest Service can issue a prospectus to applicants and select the guide or outfitter competitively.
Selection criteria: The kind and quality of service proposed, applicant experience, verification of financial resources, and potential fees returned to the federal government.
Temporary Use Permits: For operators who need a one-time or short-term use of Forest Service Lands. They're not eligible for renewal.
Fees: According to CRS, "commercial guides and outfitters operating under a priority use permit pay FS a landuse rental fee of approximately 3% of their adjusted gross revenue (defined by FS as "gross revenue and revenue additions less applicable exclusions")."
Insurance and Liability
Forest Service policies require general liability insurance for "permittees based on the likelihood and severity of injury." Minimum limits start at $300,000 aggregate coverage for low-risk activities (e.g., backpacking, Nordic skiing, nature hikes).
There isn't a service-wide policy for the use of liability waivers for commercial recreation operators, but some Forest Service regions prevent permit holders to require their customers to sign liability waivers. Instead, some allow commercial outdoor guides to require visitor acknowledgement-of-risk (VAR) forms (they have to be approved by the Forest Service).
Check with your Forest Service Office to verify what insurance and liability they require and prevent.
National Forest District Offices Per State
Use this list to locate the office you need to contact in order to start the Forest Service permitting process:
Bureau of Land Management Permitting Process
The BLM outlines their application process as this:
Verify that the activity is going to take place on public lands by contacting the local BLM Field Office in the area of activity

The local BLM office will supply you with an application, checklist and local procedures 

180 days prior to operation, file the application and items identified on the checklist

The BLM will advise applicant of disapproval or request additional information within 30 days from receipt of application

Documentation required may include an operating plan, a business plan, insurance, maps, other state or local licenses

Contact your local BLM office for more information
Planning Process
The Bureau of Land Management (BLM) issues special recreation permits (SRP) on a first-come, first-served basis until they reach a certain amount of permits issued. If there are more applications than there are permits, BLM will issue them on a competitive basis.
Permit Terms and Fees
Same as the Forest Service, "commercial guides and outfitters operating under a BLM-issued SRP must pay an annual land-use rental fee. The use fee for commercial SRPs is approximately 3% of the permit holder's adjusted gross revenue or a minimum yearly fee of $115, whichever is greater," according to CRS. 
Insurance and Liability
BLM requires commercial SRP holders to get liability insurance that the agency "judges sufficient to protect the public and the United States."
In 2014, they set minimum requirements starting at "$600,000 aggregate coverage for low-risk events or activities (e.g., group camping, orienteering, backpacking).78 Moderate- and high-risk activities have annual aggregate minimums of $1 million and $2 million or greater, respectively" (CRS).
You also need to have insurance that covers $30,000 in property damage, at the minimum.
BLM doesn't have any rules or policy regarding liability waivers for outdoor guides and outfitters with SRPs, but some BLM permittees take it upon themselves to require customers to sign a liability form or a VAR form, and some don't require anything.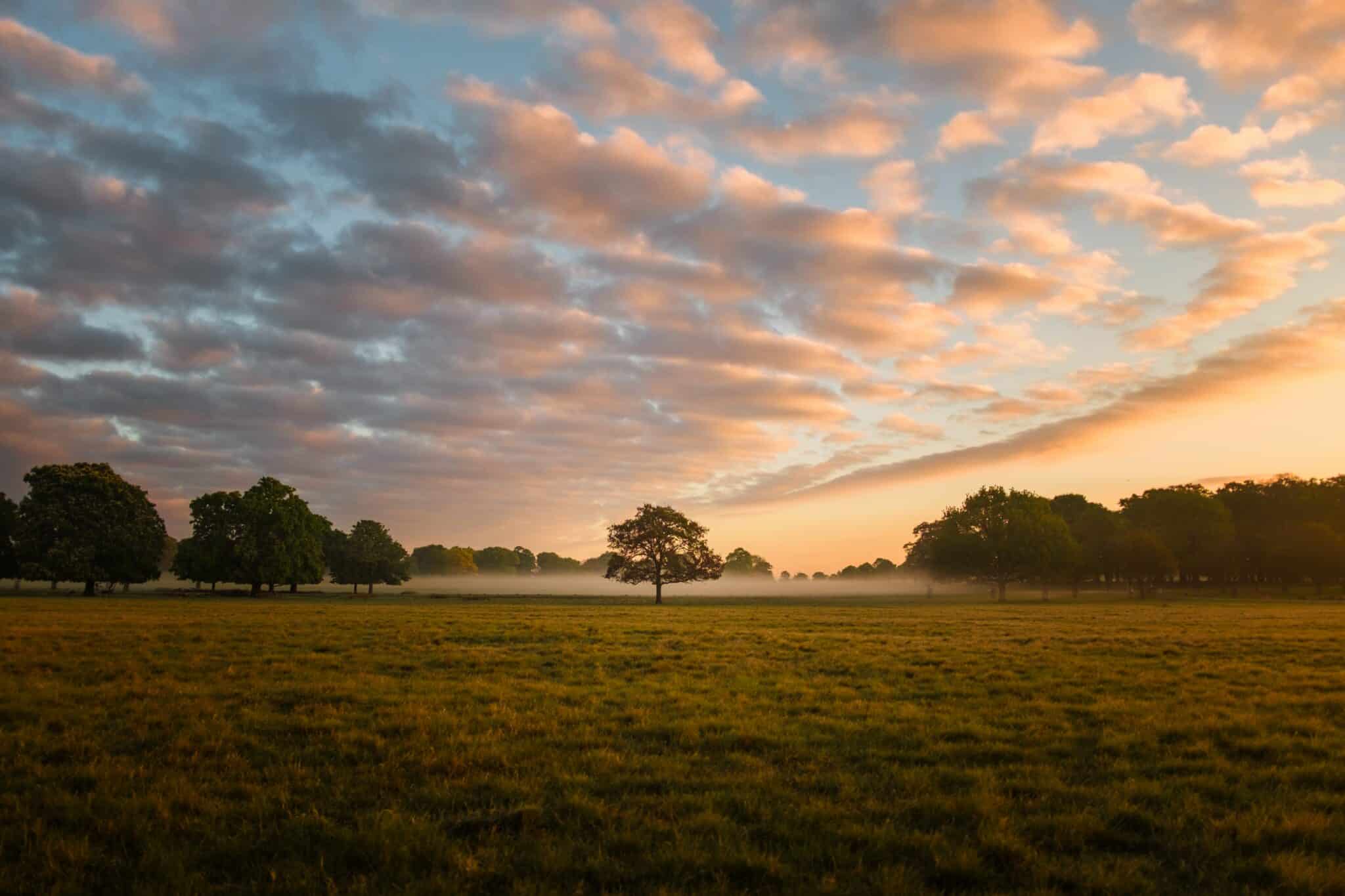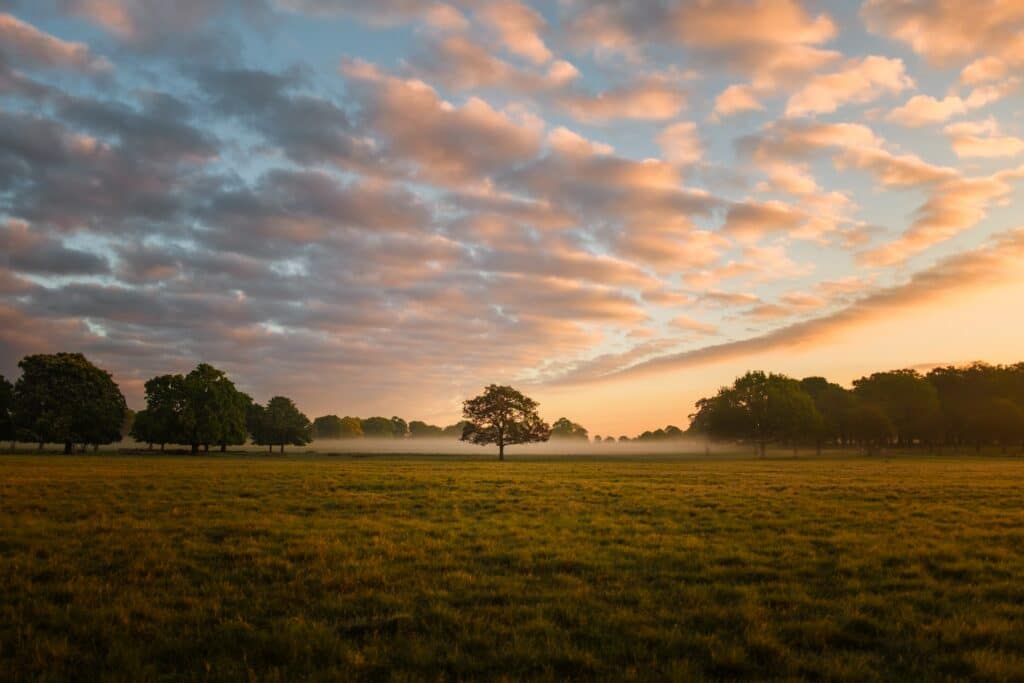 National Park Permitting Process
The National Park Service (NPS) issues commercial use authorizations and they're short-term agreements between NPS and commercial guides and outfitters that typically begin and end outside of park boundaries. 
Planning Process
The CRS says there are a number of factors that determine whether a CUA may be used for commercial guiding and outfitting or if you'll need a concessions contract with the NPS. Their CUAs are limited to:
Commercial operations with annual gross receipts of not more than $25,000 resulting from services originating and provided solely within a park unit

The incidental use of park resources by operators that provide services originating and terminating outside of park boundaries

Use by organized children's camps, outdoor clubs, and nonprofit institutions (including backcountry use)

Such other uses as the DOI Secretary deems appropriate.
Like FS and BLM permits, NPS permits require that activity have a minimal impact on park resources and values and it "must be consistent with the purposes for which the unit was established." 
Permit Terms and Fees
If you end up having to do a concession contract, they go through a public solicitation process first, but are typically awarded for a term of 10 years or less. 
For guides and outfitters with a Commercial Use Authorization (CUA), you aren't required to go through a public solicitation process but may end up getting issued by NPS if someone requests it. CUAs are issued for a term no longer than two years and don't have a preferential right to renewal.
80% of your NPS Fee will go to visitor services and high-priority resource management activities. The other 20% of your NPS permit fee is "deposited in a special account to support activities throughout the park system."
Insurance and Liability
NPS has a policy for "commercial liability insurance minimums for certain Category III (what most guides are authorized under) concessions contracts based on high-, medium-, and low-risk activities."
NPS requires "a minimum of $1 million aggregate insurance coverage for low-risk activities (e.g., guided backpacking and hunting) for certain Category III guide and outfitter operations. Higher minimums apply for some activities classified as medium-risk (e.g., guided horse rides) and high-risk (e.g., guided mountaineering)" (CRS).
National Park Service Offices for Permits by State
U.S. Fish and Wildlife Service
The U.S. Fish and Wildlife Service outlines who needs to apply for a commercial activities special use permit:
Commercial activities such as guiding hunters, anglers, or other outdoor users

Commercial filming (audio, video, and photographic products of a monetary value)

Agriculture (haying, grazing, crop planting, logging, and other agricultural products)

Cabins (see also the General Special Use Application and Permit described below)

Trapping
While the U.S. Fish and Wildlife Services (FWS) doesn't uniformly report commercial recreation permit numbers, they do issue fewer permits than the other federal land management agencies.
Planning Process
Wildlife-dependent recreation (e.g. "hunting, fishing, wildlife observation and photography, or environmental education and interpretation") is considered a legitimate, priority public use. If you're guiding at or on a refuge, it can be considered compatible if it directly supports "a priority general public use, if it is specifically authorized by statute, or if it is a "refuge management economic activity" (CRS). 
Permit Terms and Fees
FWS issues permits for a specific period depending on the type and location of the use or service provided. Also, refuge-specific special conditions may be required for a permit.
FWS differentiates from the FS, BLM, and NPS because it doesn't have a specific policy to assess fees for commercial recreation permits. Instead, they have a broad policy which considers "cost recovery and fair market value when providing goods, resources, or services to a non-FWS entity" (CRS).
Insurance and Liability
While FWS doesn't have required general liability requirements for commercial guides and outfitters, some individual refuges have minimum liability requirements for their station, based on the type of use and local conditions.
National Wildlife Refuge Offices To Send Permit Applications
You'll need to contact the specific refuge headquarters office where the activity is going to be conducted to find out what you need exactly for a permit on a National Wildlife Refuge. You can find the Commercial Special Use Application Form here.