With 300 days of summer and varying geographic terrain, you can go on an outdoor adventure any month in Colorado. Whether you make a trip out of it or go on a microadventure once a month, this list of outdoor activities will keep you busy for an entire year.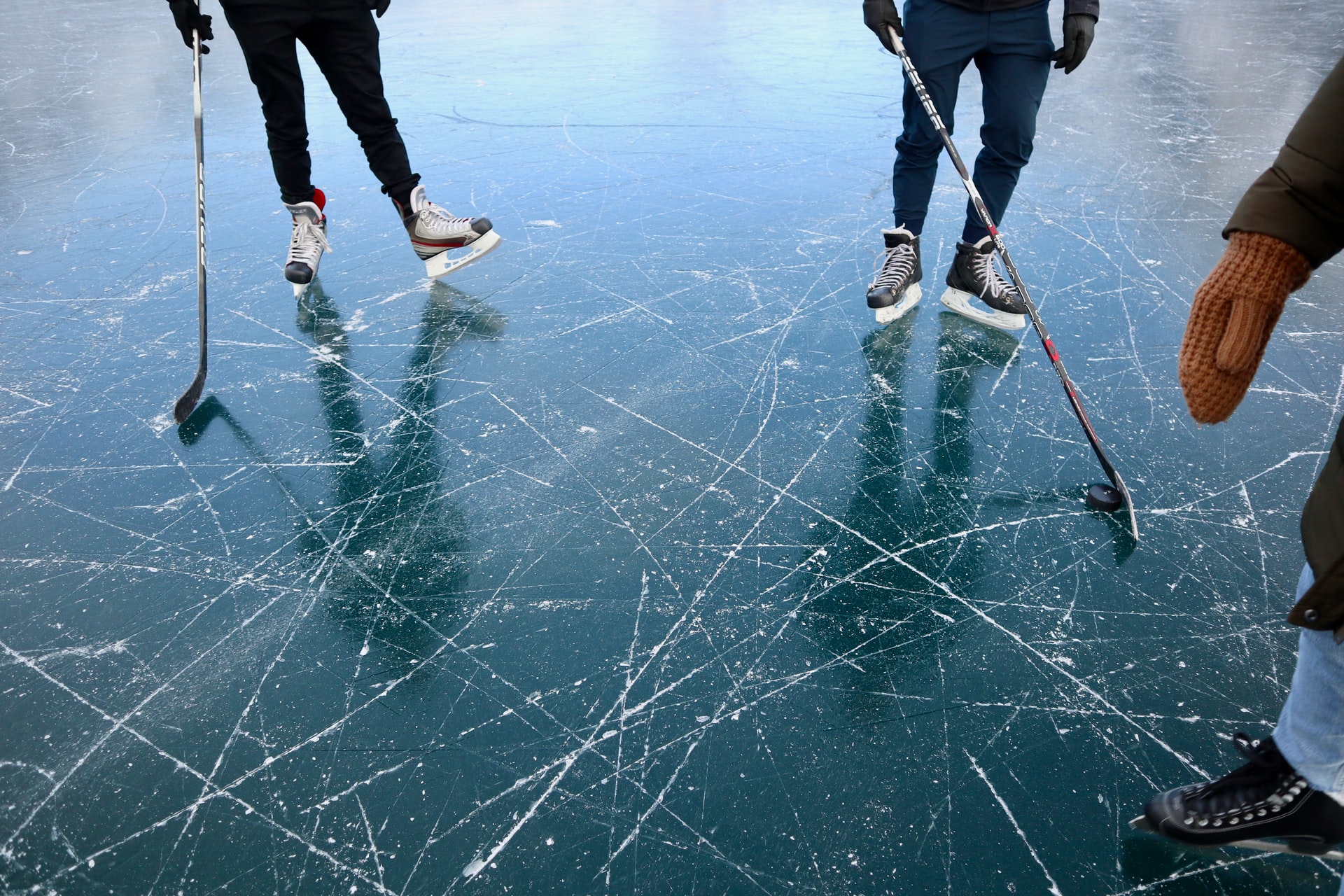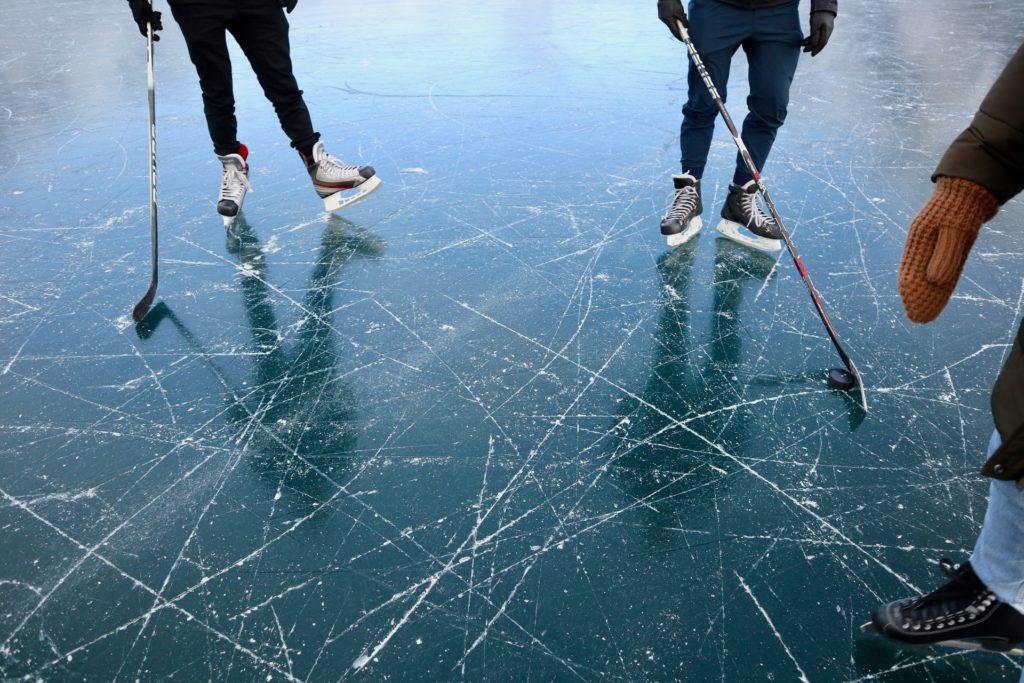 January — Ice Skating at Evergreen Lake
By January, everything is frozen, including lakes. One way to bring in the New Year is ice skating at Evergreen Lake. Considered one of the most beautiful lakes in the world, its 8.5-acres offers 11 hockey rinks and a giant public skating area. You can rent skates from the Evergreen Lake House or bring your own. At any point you need to warm-up, the lodge has a giant stone fireplace and serves hot chocolate.
On New Year's Day, Evergreen Lake hosts The Evergreen Lake Plunge where people jump into the lake, sometimes in costume, and always to support the programs of the Evergreen Park and Recreations District.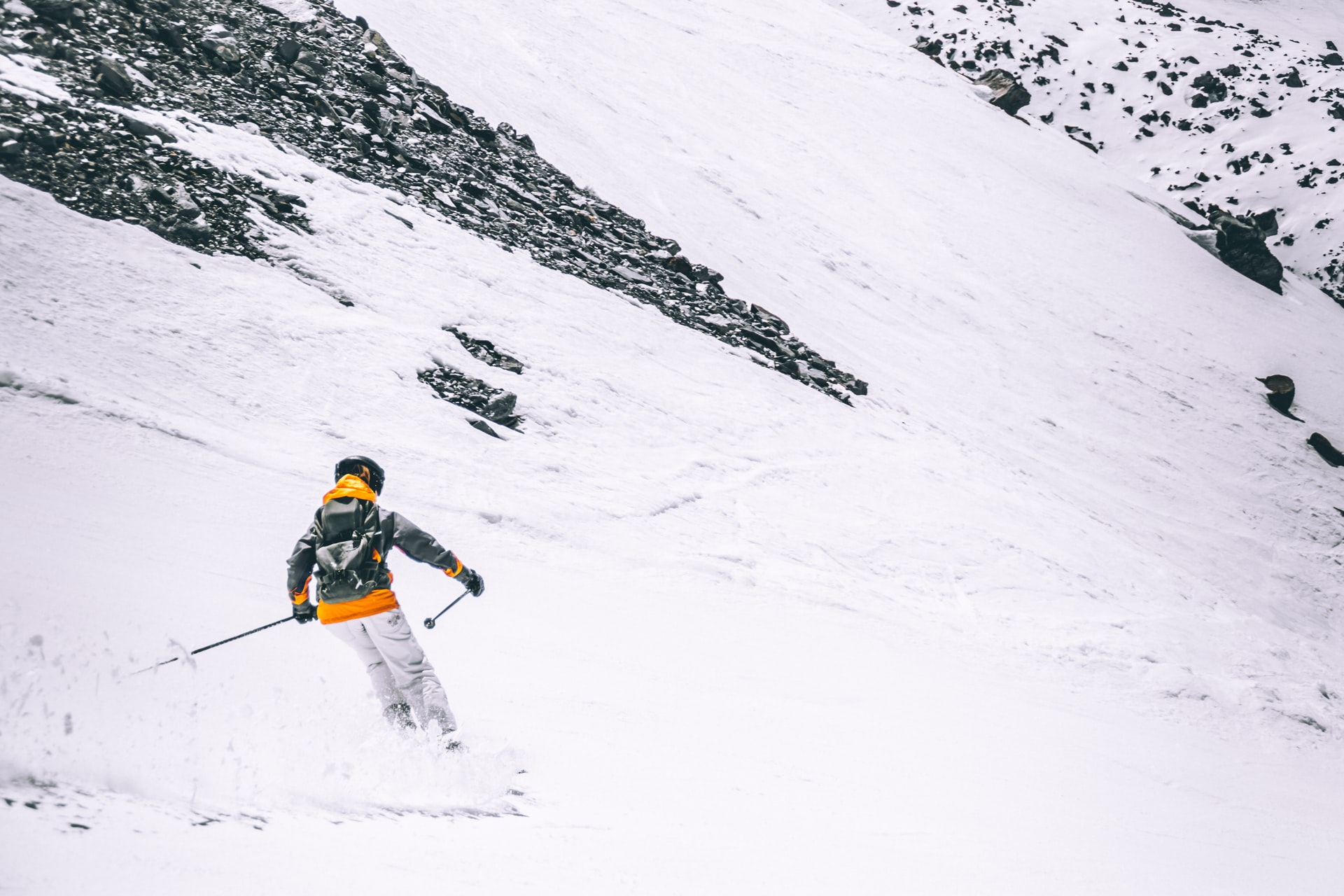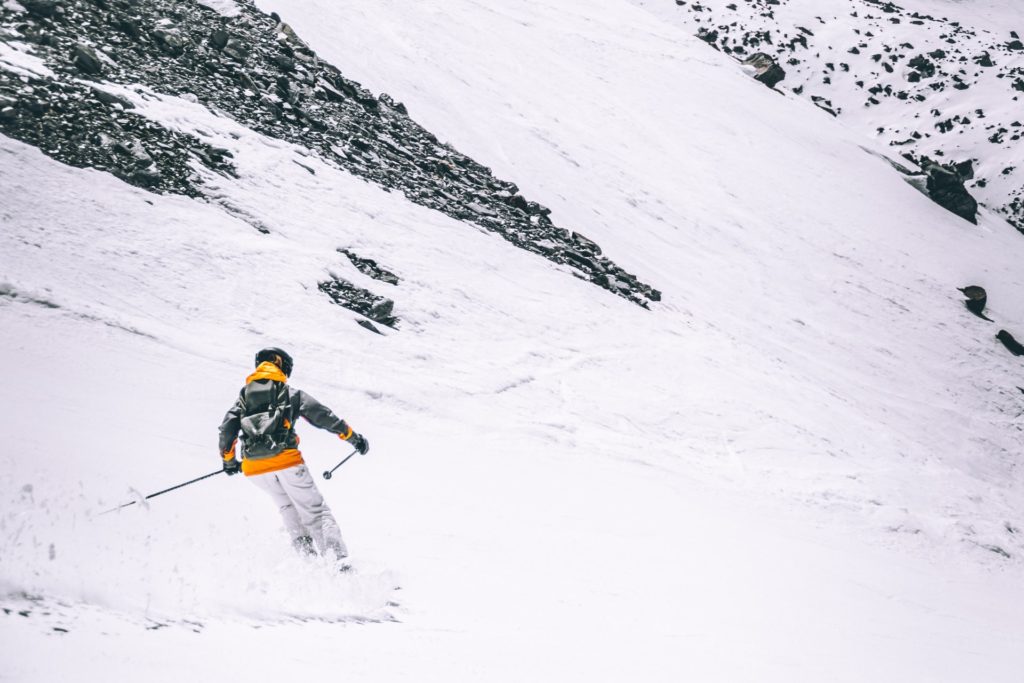 February — Skiing at Loveland Pass
When people think of winter activities in Colorado, skiing or snowboarding is usually first to mind. Colorado is known for its world-class skiing. Late February, early March is usually the best time to go skiing. The resorts are full of fresh powder and they get the occasional Bluebird Day.
Where to go is dependent upon who you ask but most Colorado locals will say Loveland Pass. It's close to Denver and it offers intermediate and advanced backcountry terrain. You won't have to hike too far out to find it either. Park at the base of the pass, hitch a ride to the top, and keep going until your legs tire out.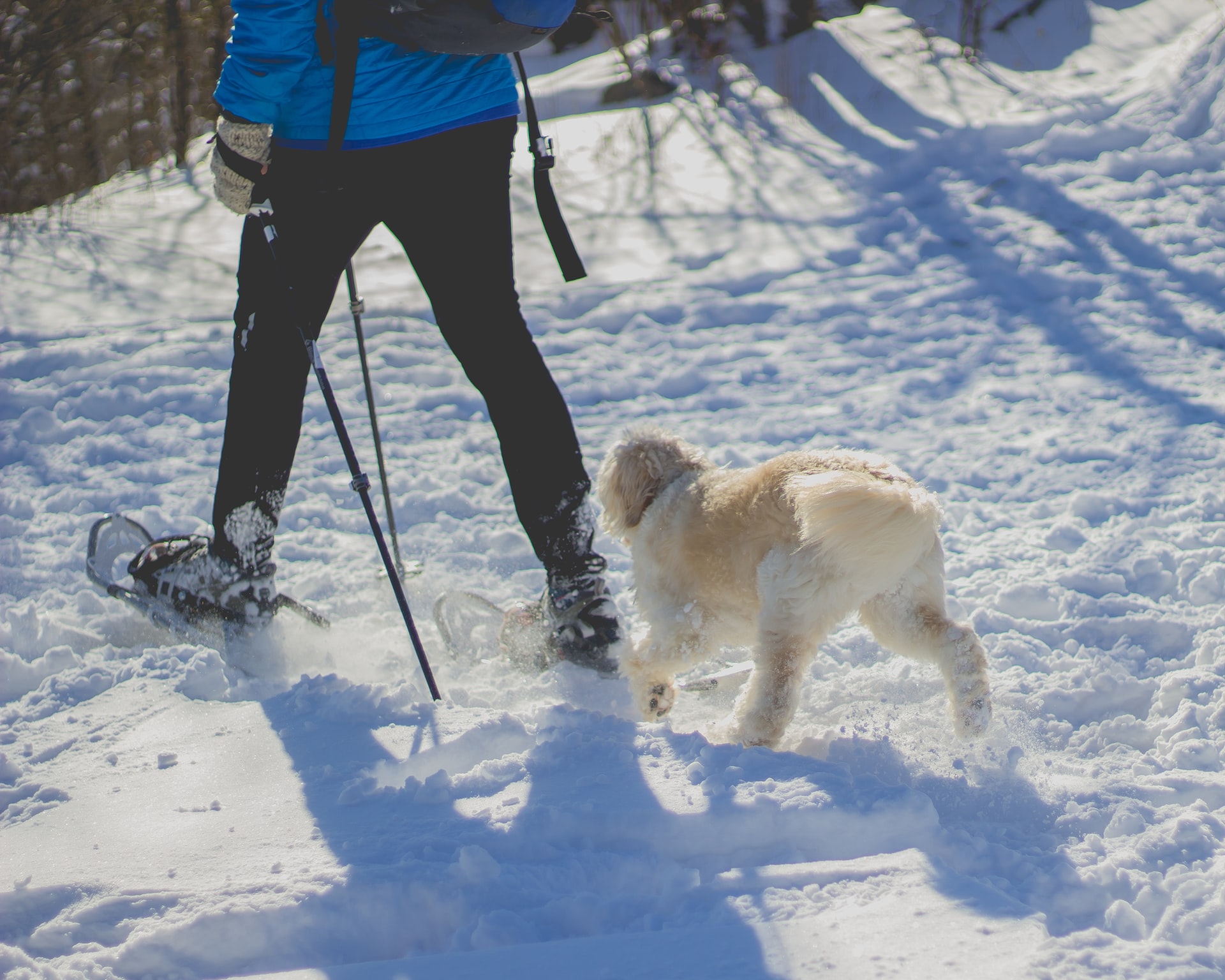 March — Snowshoeing in Rocky Mountain National Park
Another popular winter activity in Colorado is snowshoeing. An amazing winter playground is Rocky Mountain National Park. You're surrounded by tall peaks, lush pine trees, and everything is covered in snow. A particularly beautiful hike is combining the Cub Lake and The Pool Loop for a 6-mile roundtrip snowy adventure. Not only is this a doable hike for a half-day outdoor activity but along the trail are frozen waterfalls to seek.
Psst… check out our list of underrated Colorado State Parks you need to explore. Get away from the crowds and get into something new.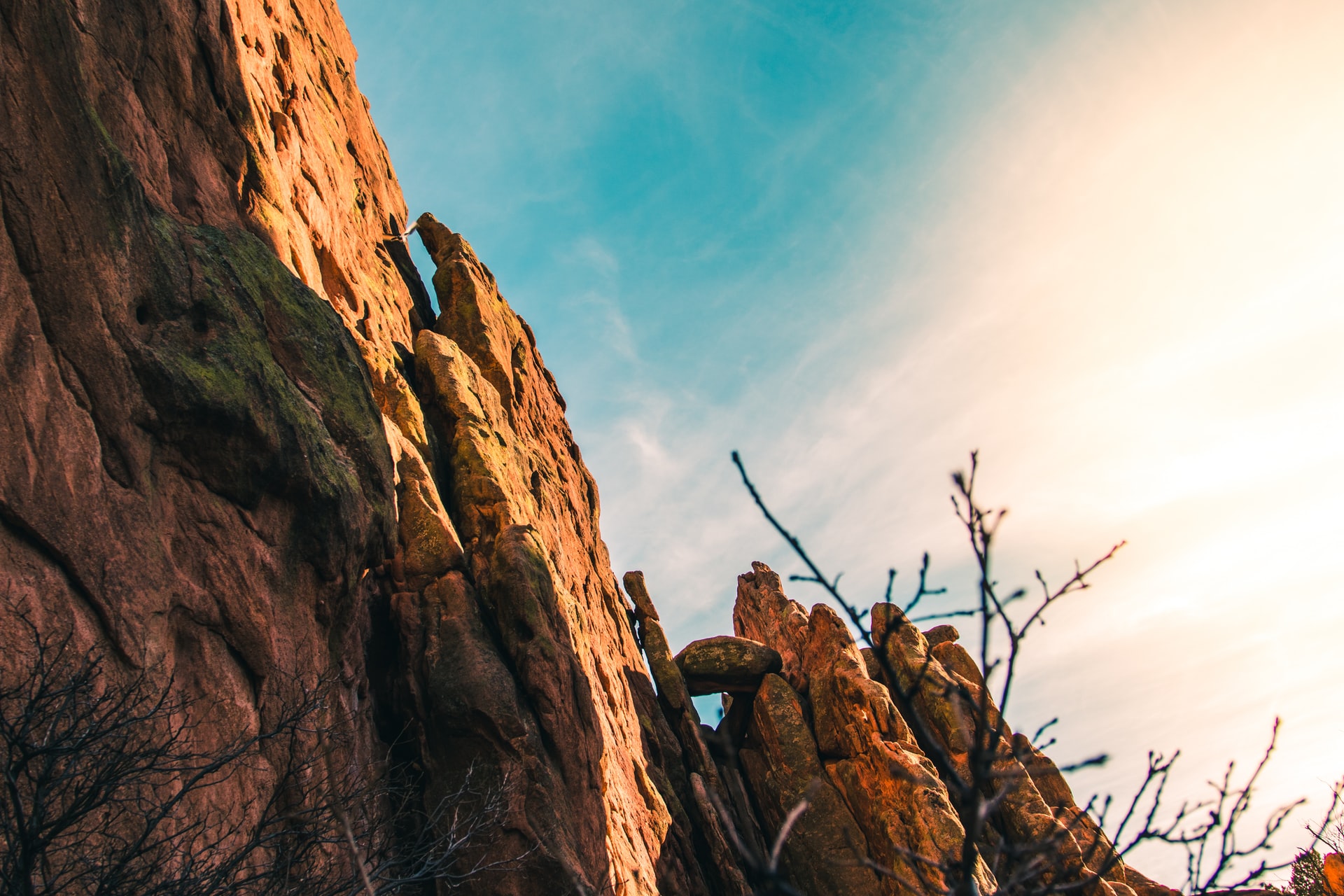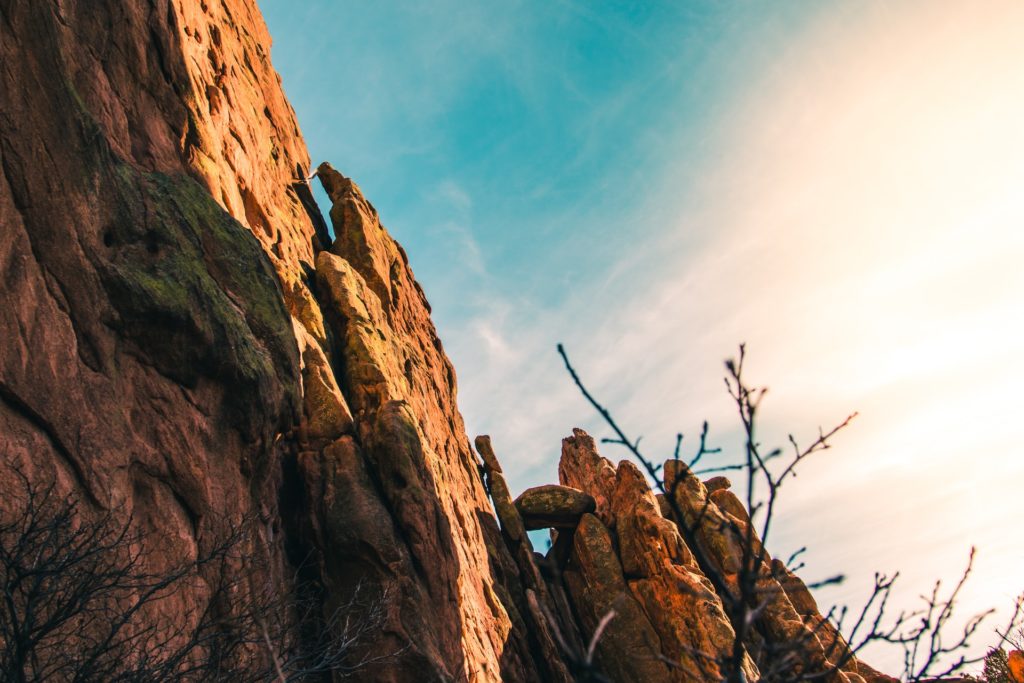 April — Rock Climbing at The Garden of the Gods
April in Colorado is tricky. You can get a foot of snow one day and an 80°F day one week later. It's a fool's errand to think that Spring in Colorado is like Spring in other states. Regardless of Spring showers, we think rock climbers (or aspiring climbers) have the relentlessness needed to climb in Colorado's unpredictable April weather.
If you're looking for a breathtaking spot, visit the Garden of the Gods in Colorado Springs. You'll be surrounded by red sandstone and clear blue skies, and there are spots suitable for any time of climber. Check-in with the park rangers first to verify where you can and cannot climb.
If you want to learn how to rock climb, look no further than the Colorado Mountain School (CMS). Headquartered in Estes Park, CMS offers a full-scope of courses for any kind of climber.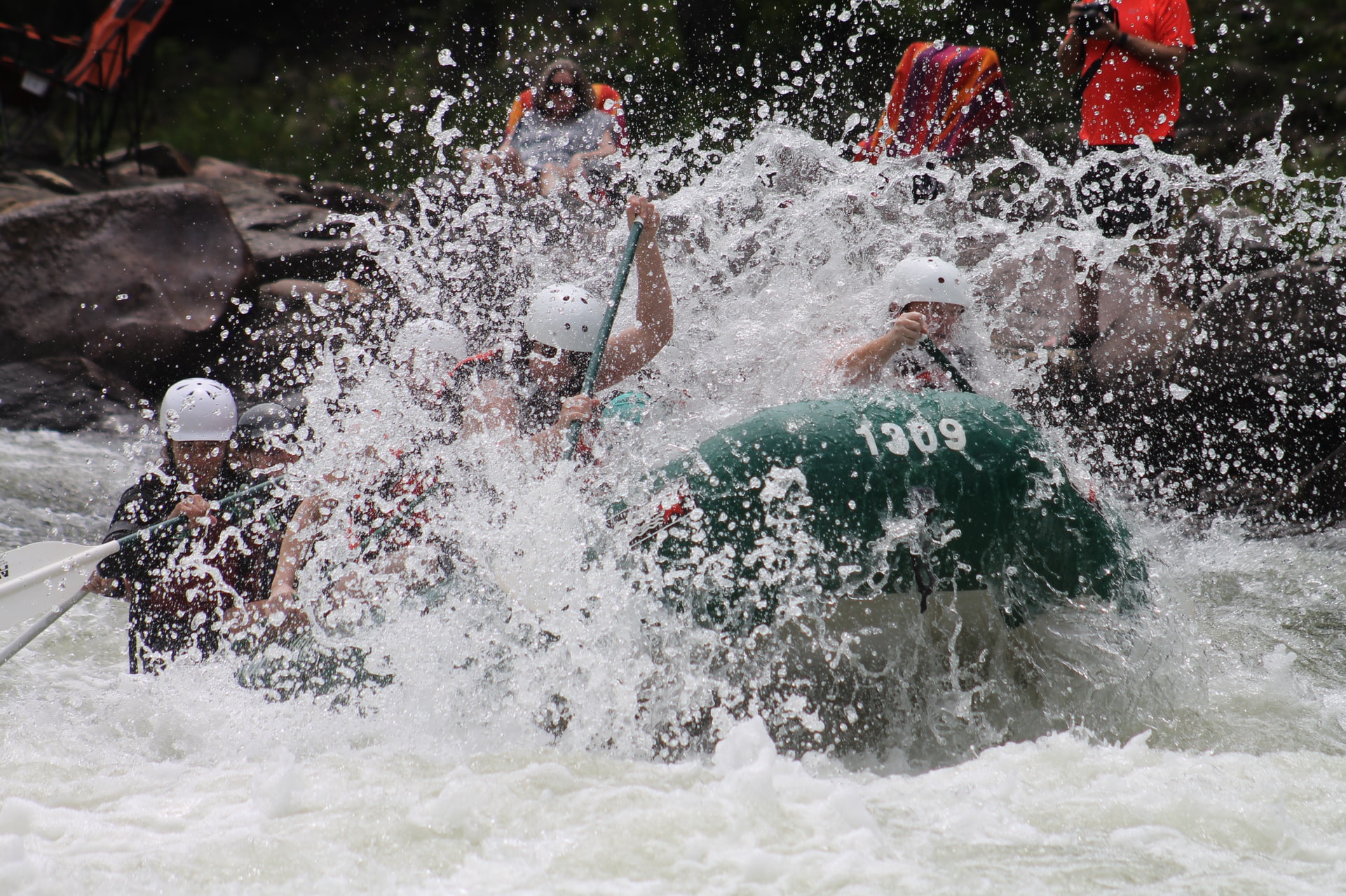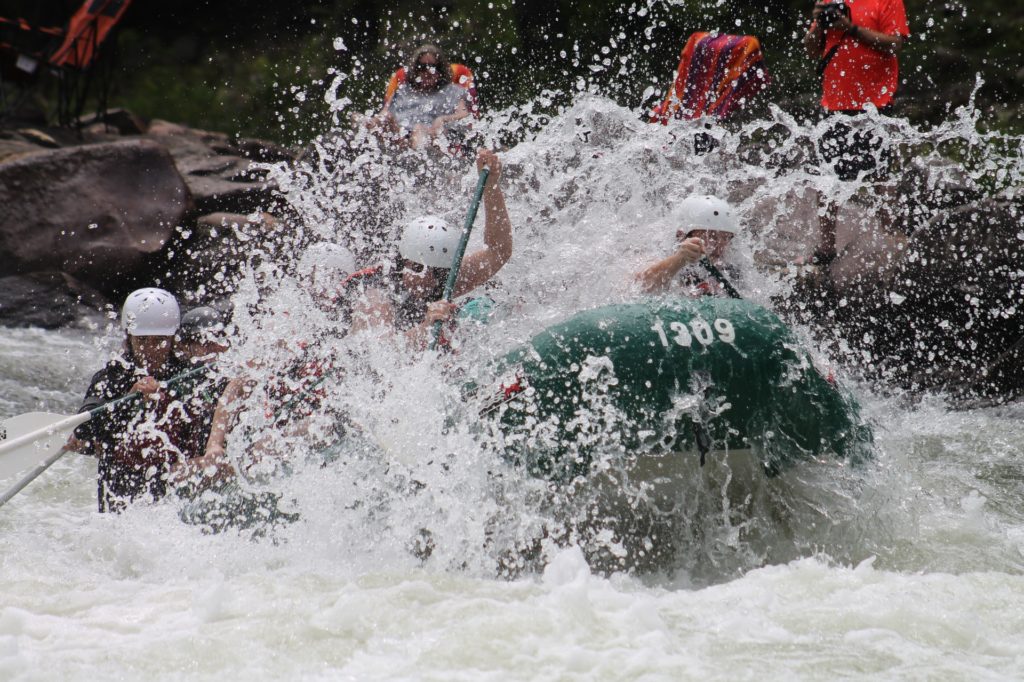 May — Whitewater Rafting in Buena Vista
By May, the snowmelt from the mountains floods the rivers with powerful (and fun) rapids. We think it's the best time to try whitewater rafting in Buena Vista, Colorado. Part-adventure, part-team-building, whitewater rafting combines the thrill of an adrenaline rush with the camaraderie that comes from communicating and working together through the rapids.
We recommend checking out Buena Vista because the Arkansas River runs through it which offers rapids from beginner to advanced.
If you don't want to work with a team or want to change it up, try kayaking the Arkansas River instead (never kayaked before? We got you).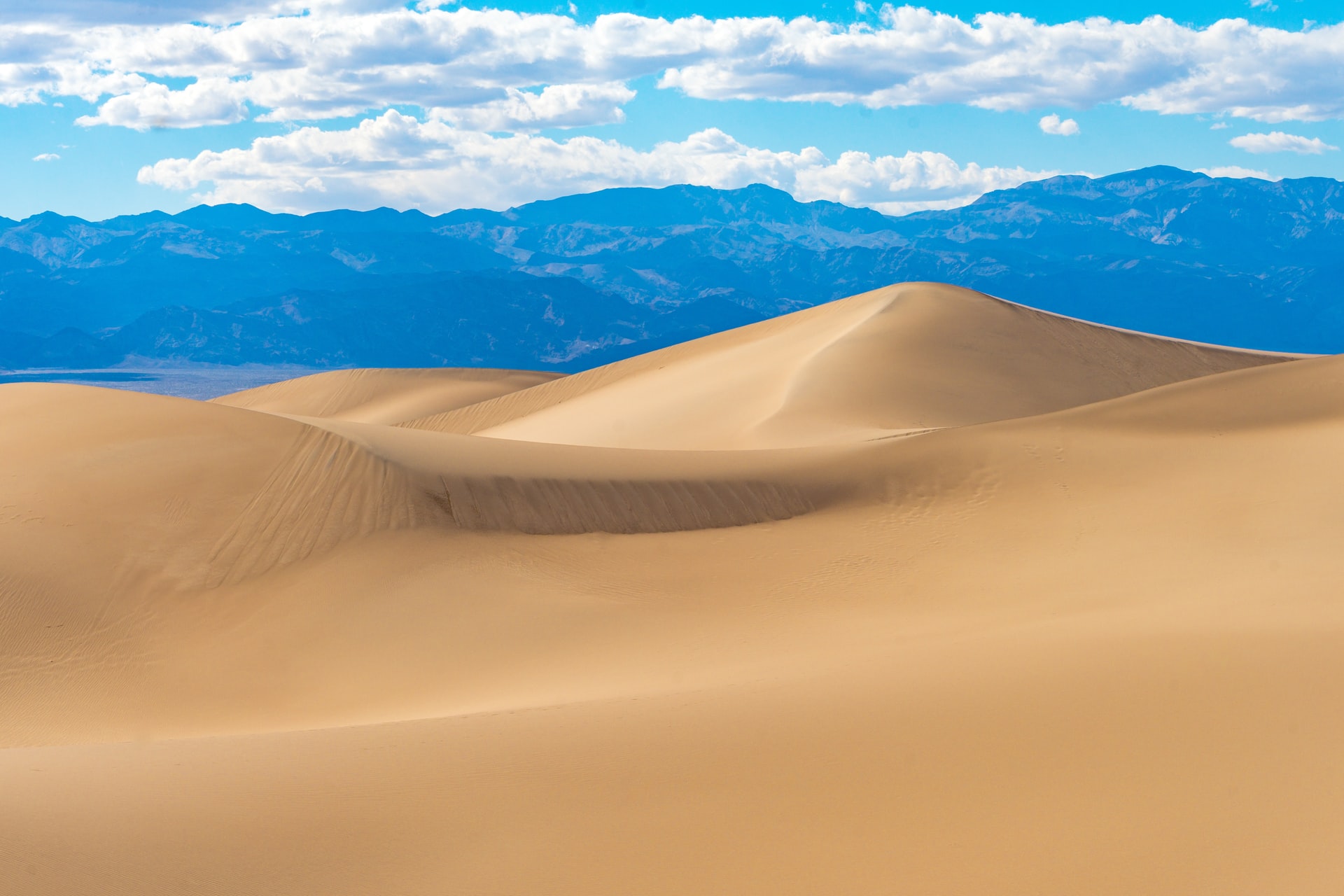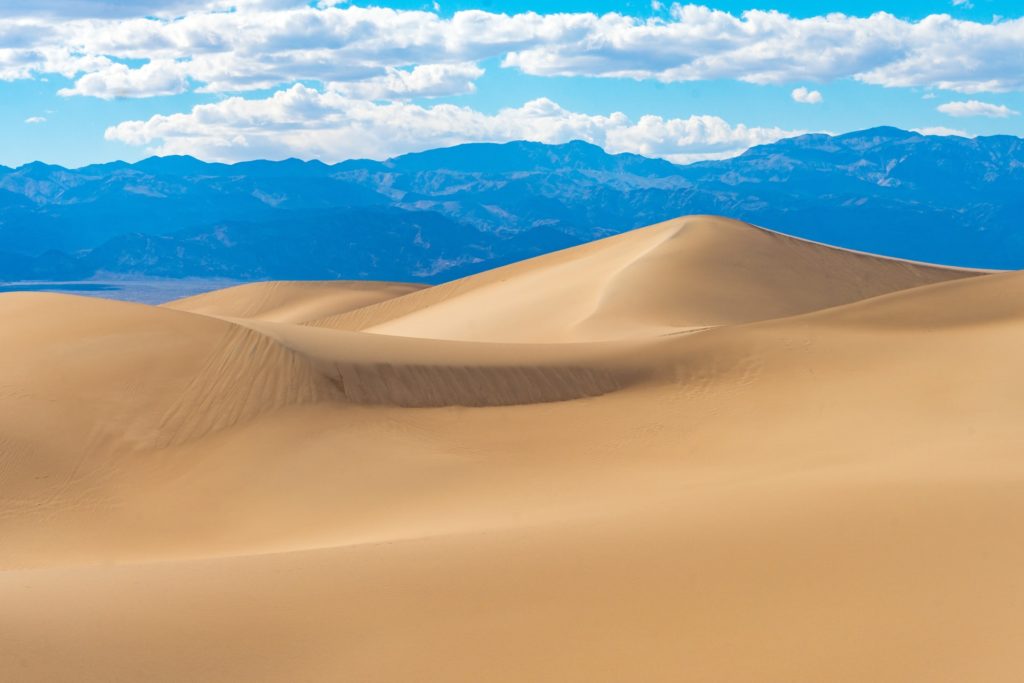 June — Camp at the Great Sand Dunes National Park
Summer's peeking its head around the corner and what better way to kick it off than by visiting the Great Sand Dunes National Park. Camp at Pinyon Flats Campground but make sure you reserve far in advance because June sees full campgrounds, overcrowded creeks, and overflowing parking lots. Still, the warmer temperature in June makes waking up early to explore the Sand Dune or dipping your toes in Medano Creek in the afternoon worth it.
Camping at the Great Sand Dunes National Park means experiencing different ecosystems: alpine tundra, wetlands, grasslands, dunes, forest, and alpine lakes. Most go to visit the dunes, which cover 30 square miles. Before you go, rent a sandboard or sandsled so you can experience the dunes in an entirely different way.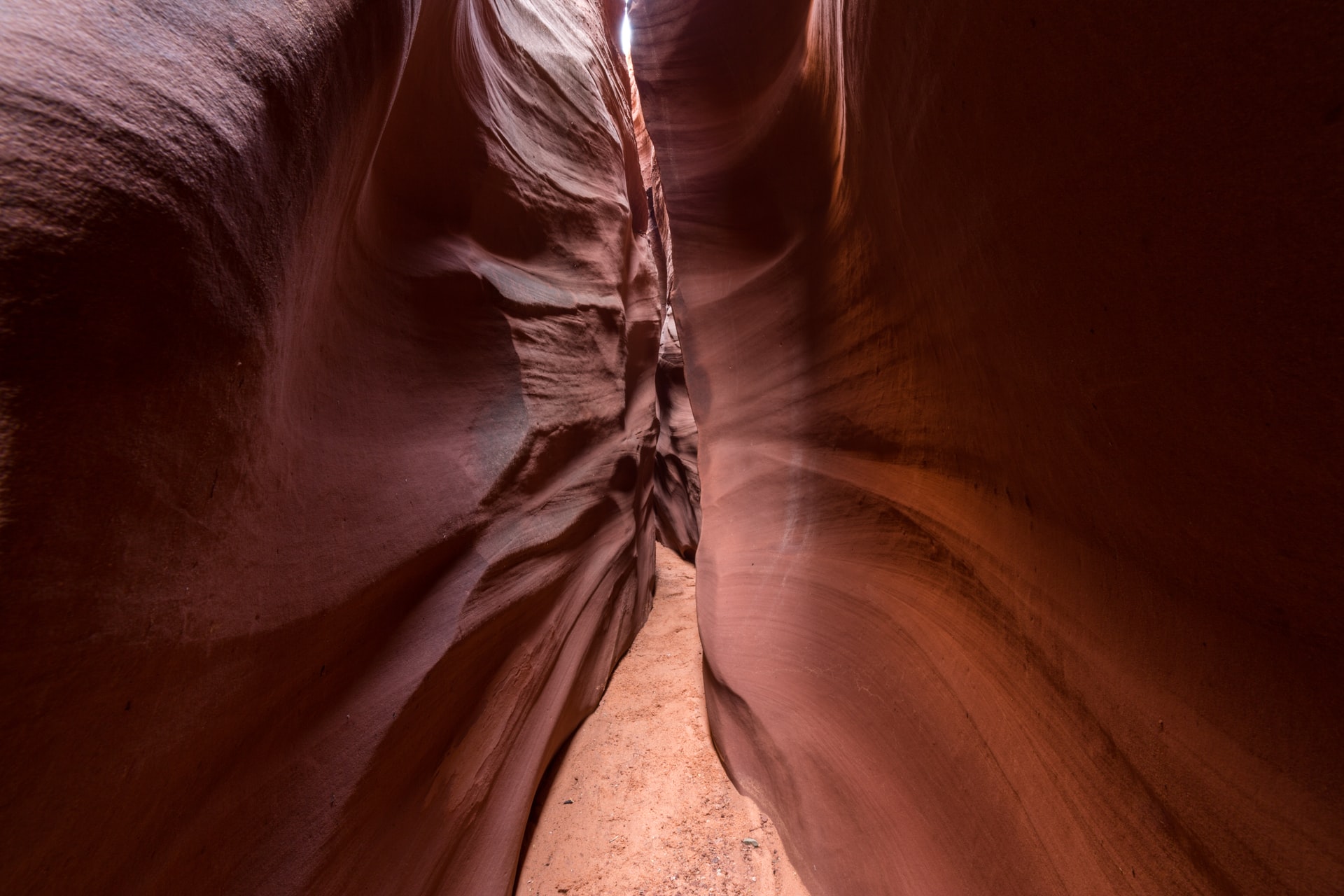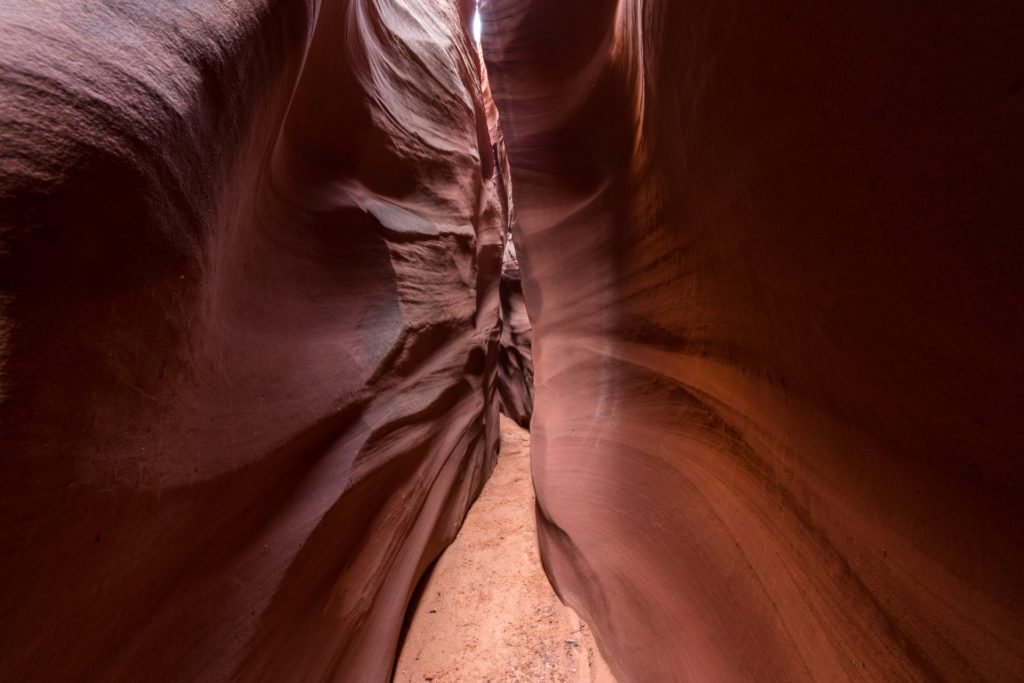 July — Canyoneer at Colorado National Monument
Explore the canyons in Colorado National Monument in July using a range of techniques like scrambling, stemming, and chimneying. Also known as "canyoneering," this outdoor activity is just one of the many ways to get intimate with Earth. Canyoneering combines hiking, down-climbing, scrambling, rappelling, and rock climbing/bouldering.
You don't have to be a pro in each of those sports to enjoy canyoneering though so long as you go with a reputable tour guide company who can lead you through safely.
The most notable canyoneering adventure in Colorado National Monument is the Lemon Squeezer where canyoneers climb up the impressive sandstone formation and then squeeze through the hole at the top before descending down.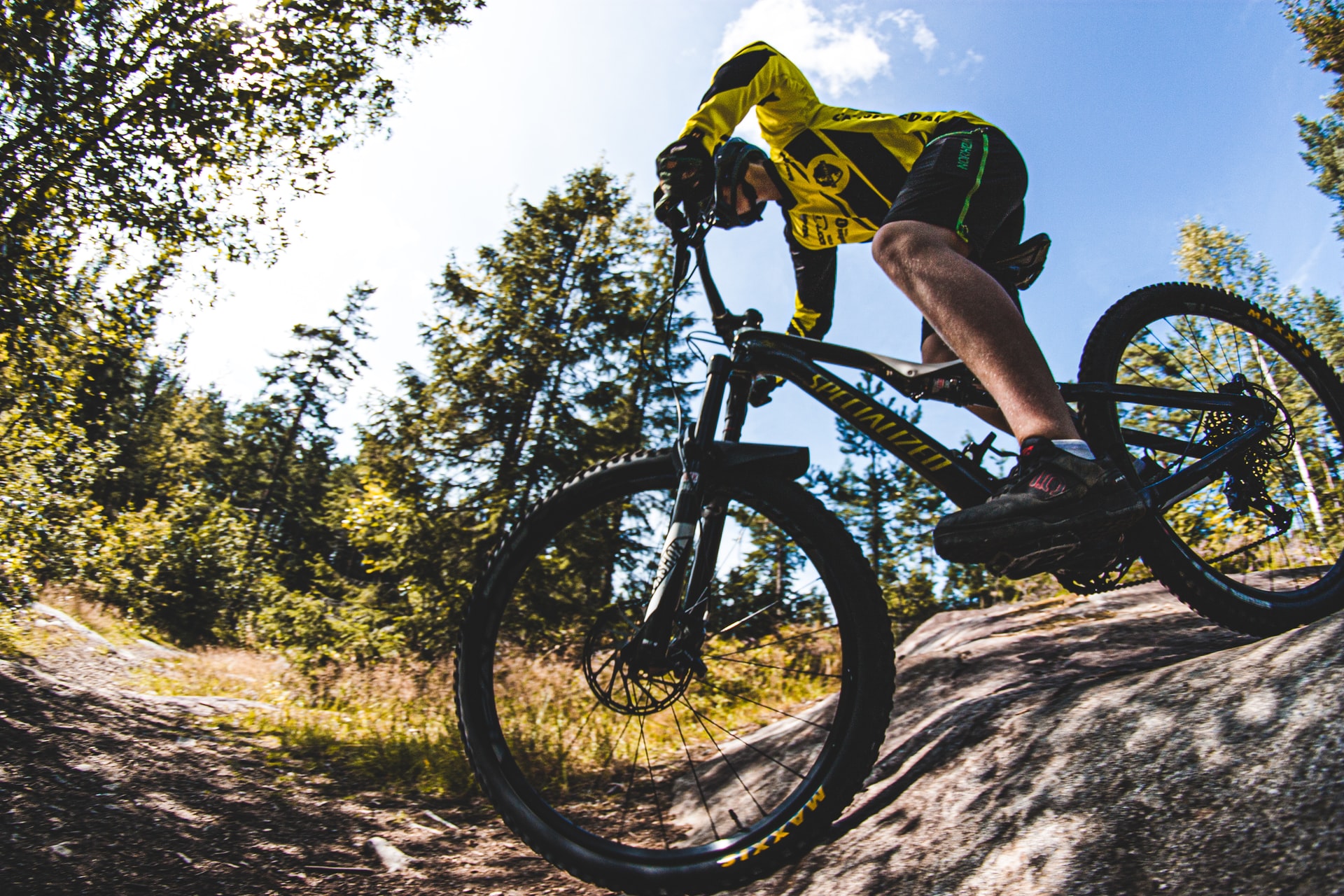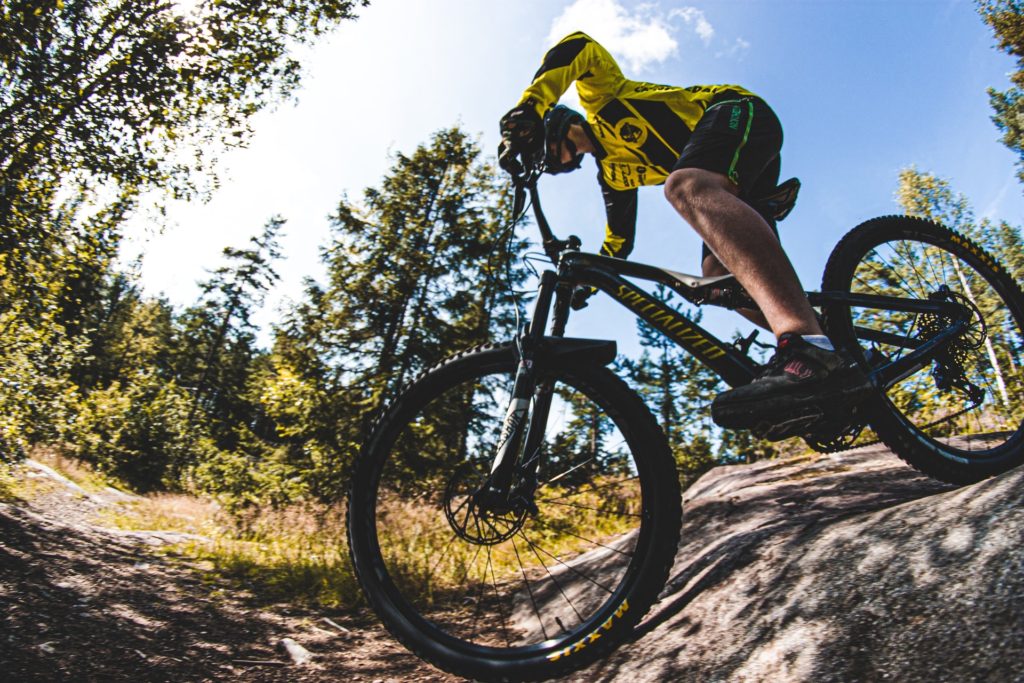 August — Mountain Bike in Summit County
We would be remiss if we did not list mountain biking in Colorado, specifically mountain biking in Summit County. With trails galore, our favorite is Kenosha Pass to Breckenridge. During the summer, the most important aspect to consider are afternoon thunderstorms. The last thing you want is to be at the top of a peak when there are thunder and lightning above you. Rated Advanced, 33-miles long, and with an elevation gain of 3,623 feet, start early.
If you want a challenging ride surrounded by staggeringly beautiful mountain peaks, try this route ASAP.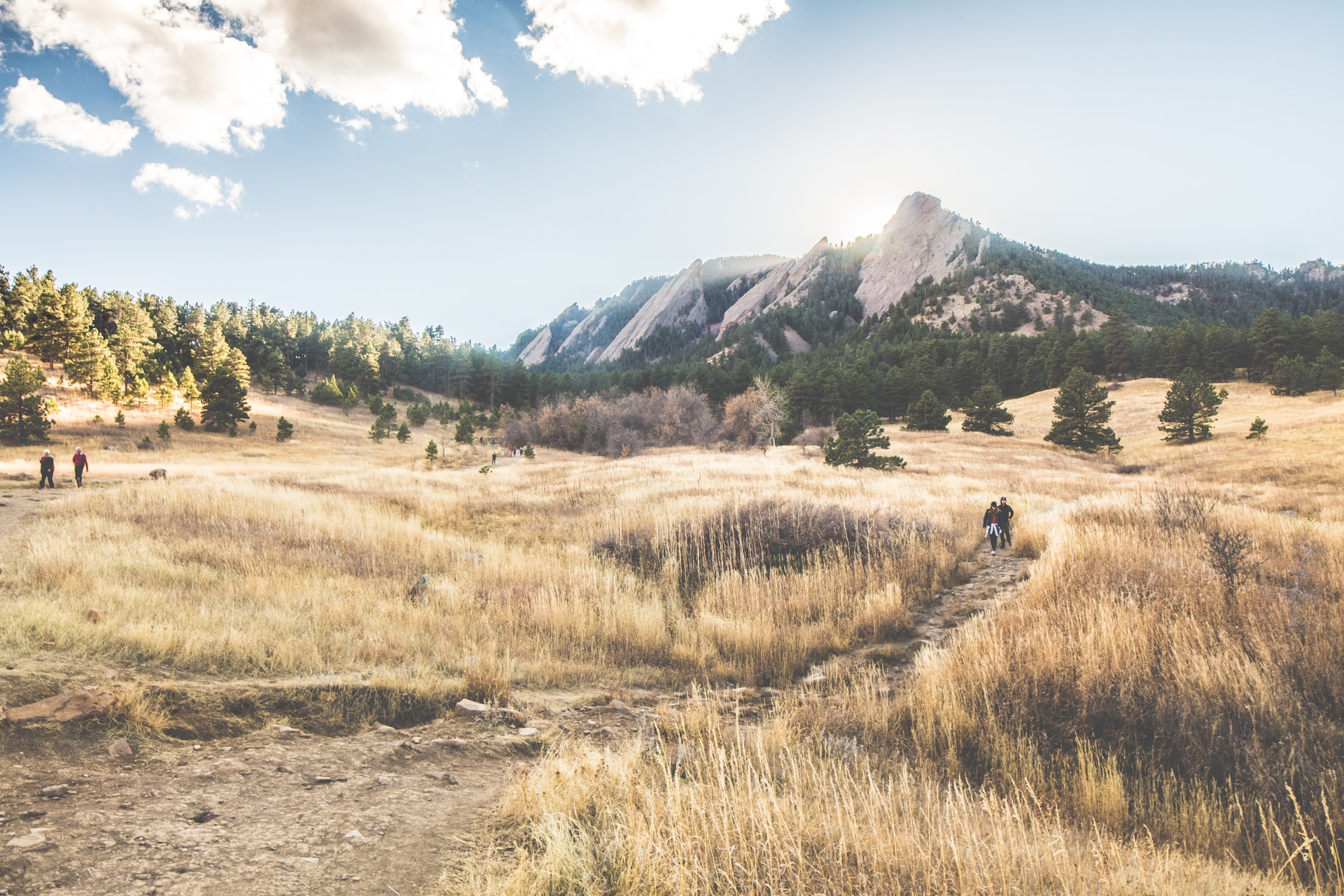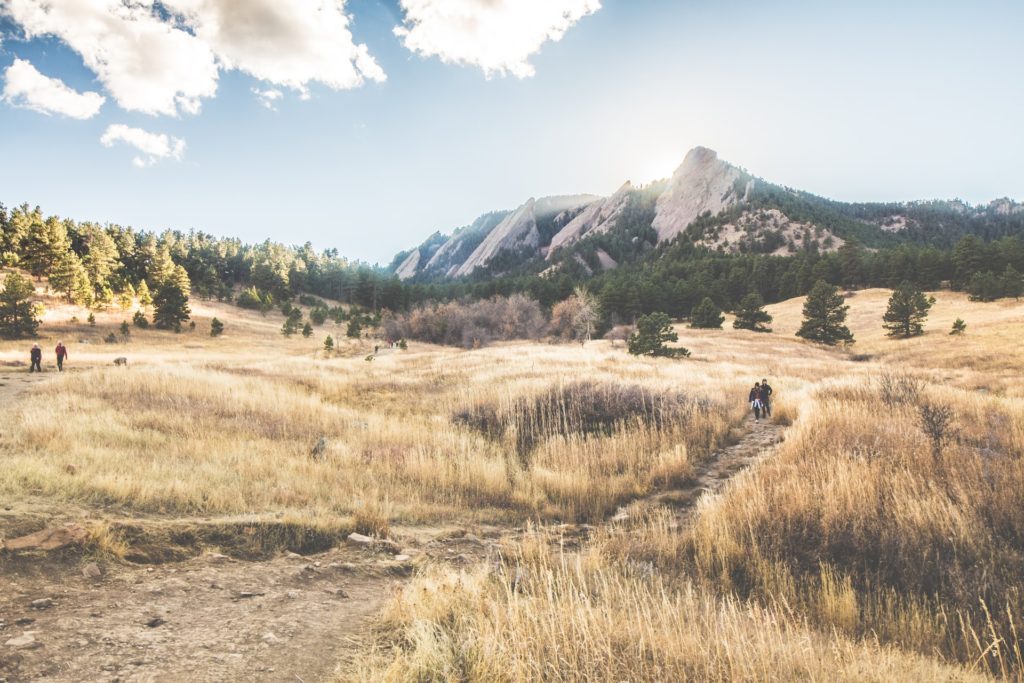 September — Trail Run in Boulder
Instead of two wheels, try two feet and trail run on Mesa Trail in Boulder for an outdoor Colorado adventure in the fall. The changing color of leaves and the crisp air makes it the perfect time for trail running. Skirting at the base of the flatirons, the Mesa Trail is a 12-mile out-and-back with 2,631 feet of climbing. While this may sound challenging, the views will be worth it.
All Trails says, "The northern half can be pretty busy with hikers and trail runners while the half closer to El Dorado/South Mesa trailhead is often much quieter." We suggest starting early to avoid the crowds.
Want more Fall adventures? Check out our list of 10 epic Colorado Fall activities for your next adventure.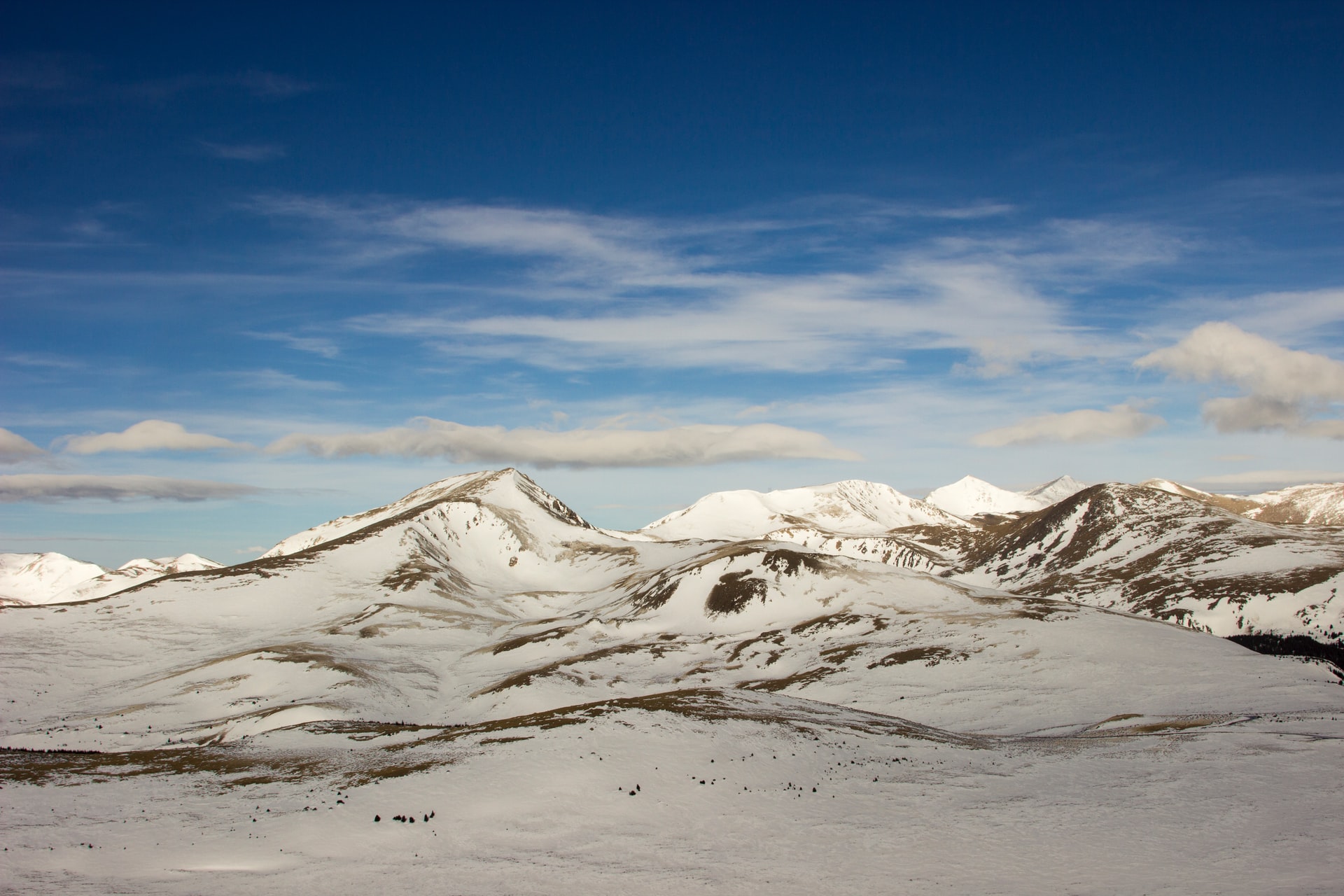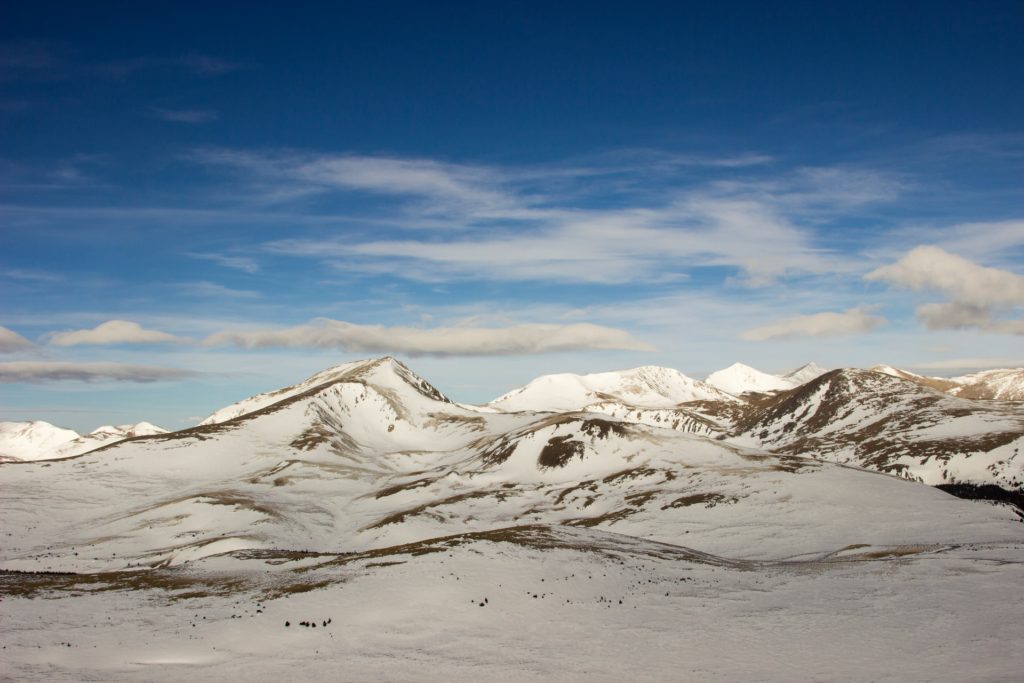 October — Climb Mt. Bierstadt
This outdoor adventure list wouldn't be complete without including a 14'er to climb. Aspen leaves have already changed and the snow starts to dust mountain tops. It also means fewer crowds and fewer storms threatening from above. Instead of starting at 3:00 A.M. to make sure you're off the summit before noon to avoid lightning, you can start closer to 6 or 7 A.M.
If you've never climbed a 14'er (a mountain that is above 14,000 feet) before, start at Mt. Bierstadt. Situated at 14,060 feet and one of the least technically challenging 14ers, it's also one of the closest 14ers to Denver.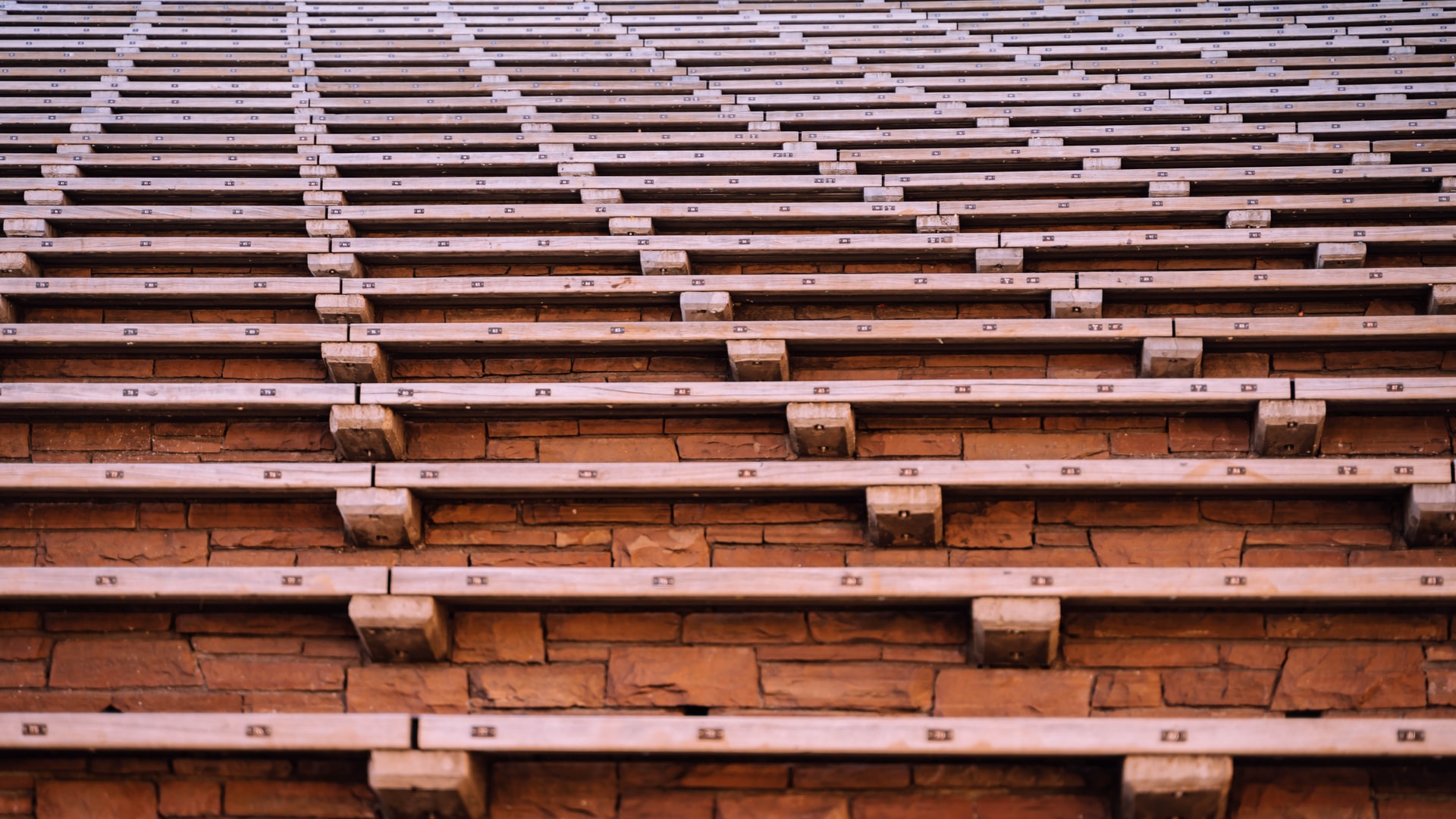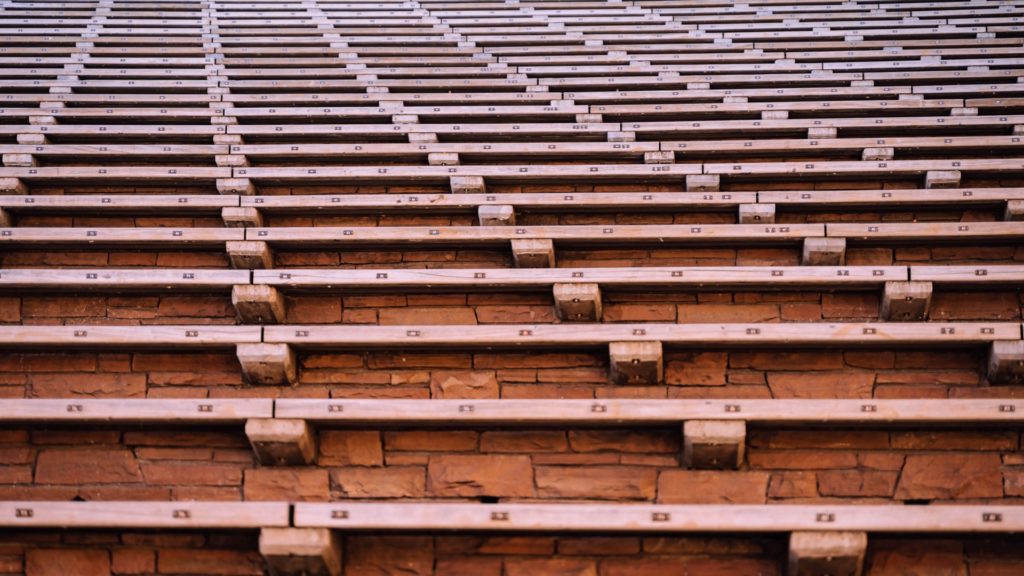 November — Workout at Red Rocks Amphitheater
Red Rocks Amphitheater is a world-renown music venue but it's also home to trails and a DIY-boot camp. If the ramp up to the stands isn't sweat-inducing enough, you can create your own workout using the features of the amphitheater. From hosting yourself up the planters that frame the venue to squat jumps down the stands to running up the hundreds of stairs, this has become a popular spot for a challenging workout at 6,400 feet.
The venue is jam-packed during the summer which is why we suggest going in late fall when most folks have returned to the gym.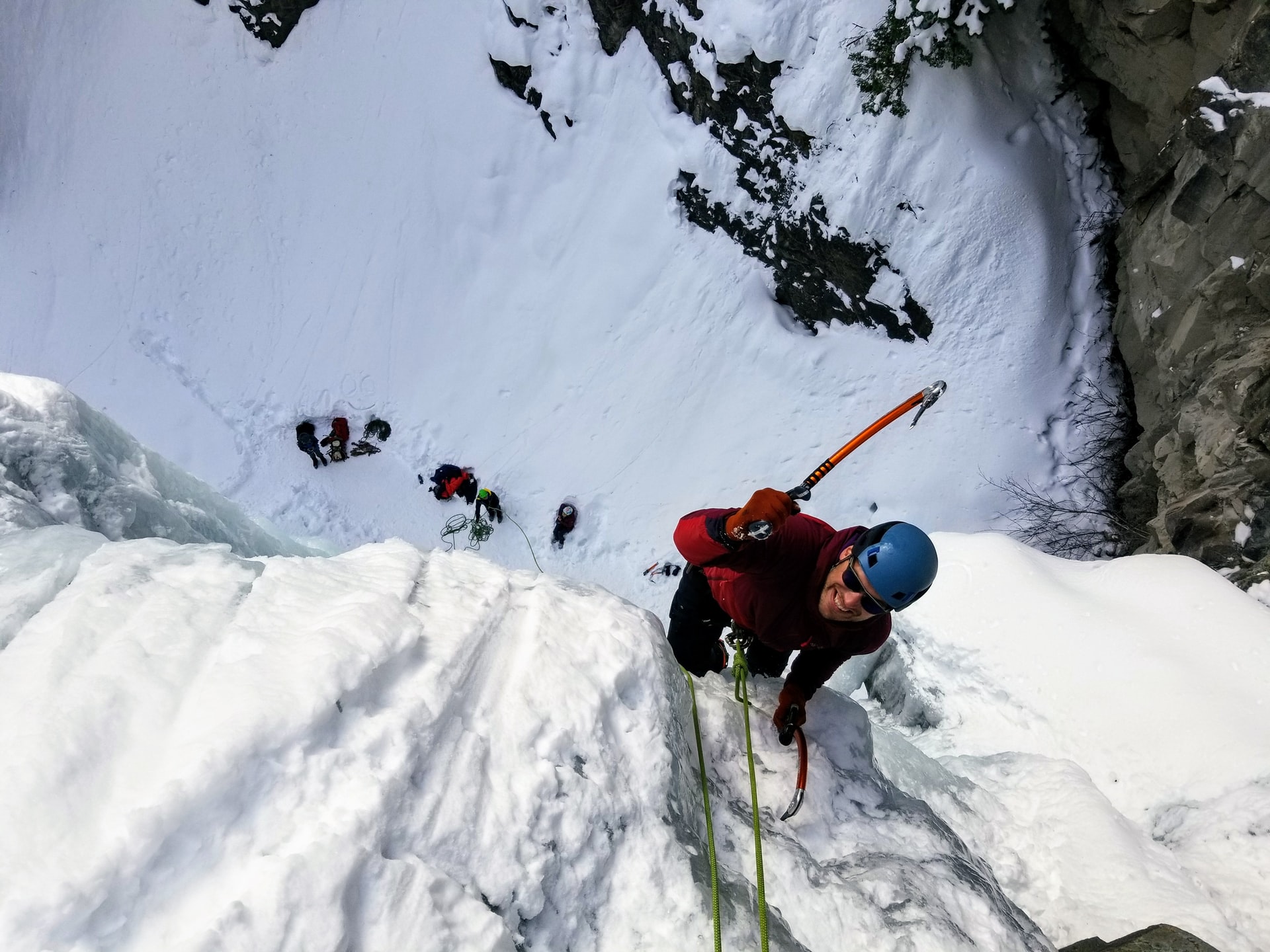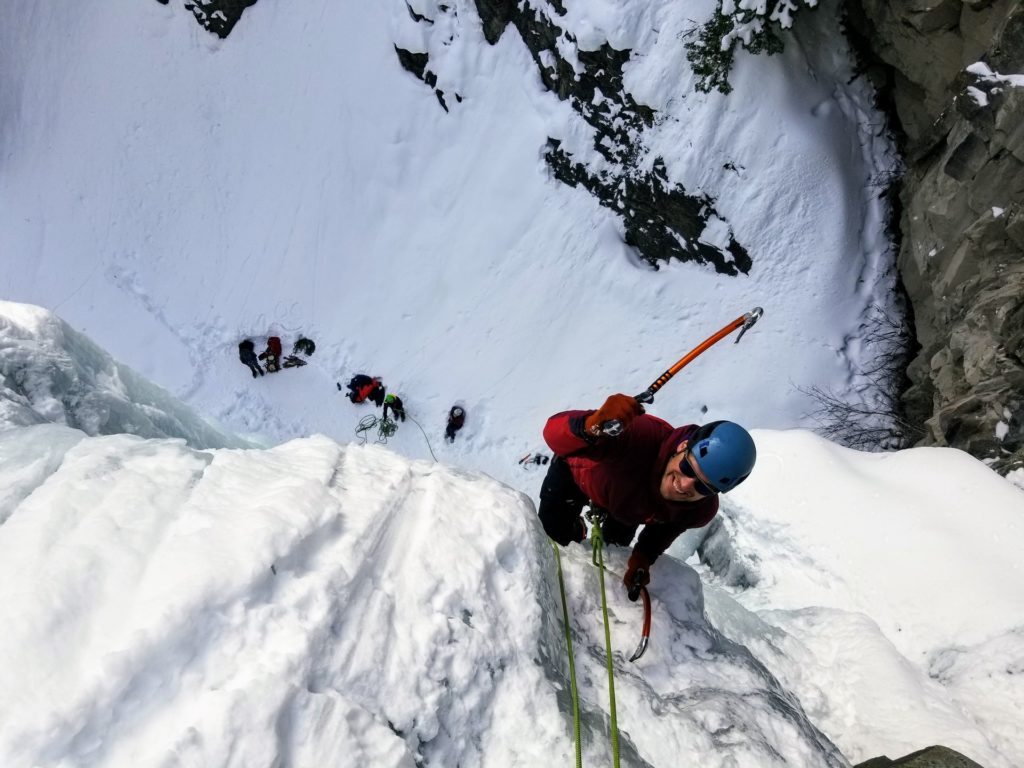 December — Ice Climb in Ouray
Colorado residents and visitors are lucky to be in the same state as one of the world's top ice climbing spots — Ouray, Colorado. What started with a group of imaginative climbers streaming water down the walls of a steep, shadowy gorge more than 20 years ago, is now Ouray Ice Park. With 200 local volunteers, Ouray Ice Park is a nonprofit organization.
"'Everyone thought we were mental,' Bill Whitt said. 'They said it would never make any money and it was the stupidest thing ever. There are still locals that wish it never started.' But most folks today agree that the Ice Park changed Ouray, and the sport of ice climbing for the better."
While the Ouray Ice Park does not offer guided services, there is a list of guiding companies on their website that are permitted to operate in the park.
Also, when adventuring outdoors, remember to leave it better than you found it. That means practicing the Leave No Trace principles and giving people space.