Colorado, aspens, and Fall go together like "pumpkin," "spice," and "latte." When we think of Fall, we imagine golden leaves shining in the sun against a bright blue sky. Colorado is known for its beautiful fall colors. Anyone seeking to snap photos can go anywhere in the high country in mid-September.
In addition to the beautiful Colorado fall colors, there is a myriad of fall adventures in Colorado.
Here is a list of ten Colorado Fall activities you may not have thought of and should try: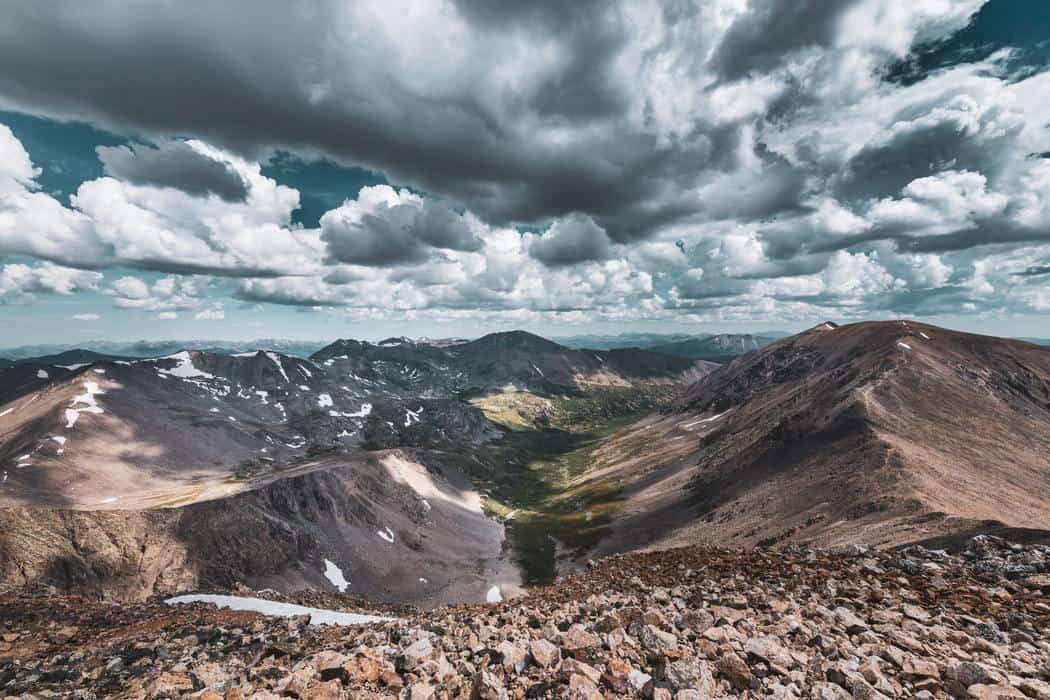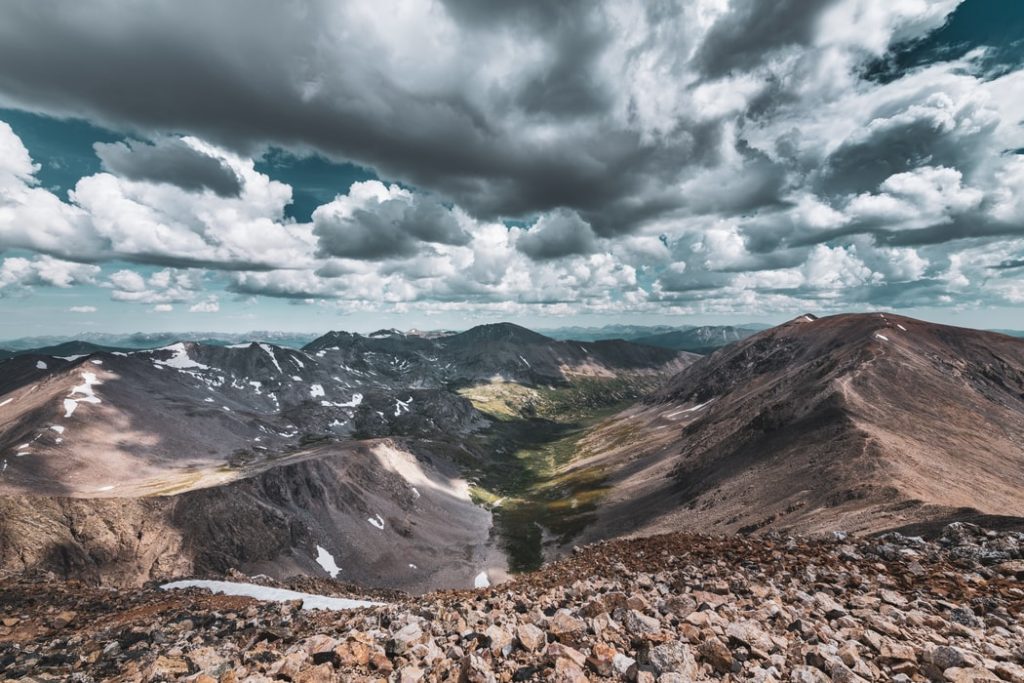 Hike A Fourteener
Fall is a perfect time to hike Colorado fourteeners because fewer people are on the mountain. Hikers traverse 14ers during the summer — when everyone else is doing it. It makes sense why swarms of people do it during the summer with warm weather and early sunrises.
If you've never climbed a 14er before, Mt. Bierstadt is a Class 2, beginner-friendly mountain to climb. It's also the most popular beginner 14er because of its close distance to Denver. Waiting until the Fall to hike this 7-mile out-and-back trail will get you hooked on high alpine climbing.
Read our article covering ten beginner-friendly fourtneers in Colorado to climb if you want to do some "peak bagging" for more epic Colorado fall activities.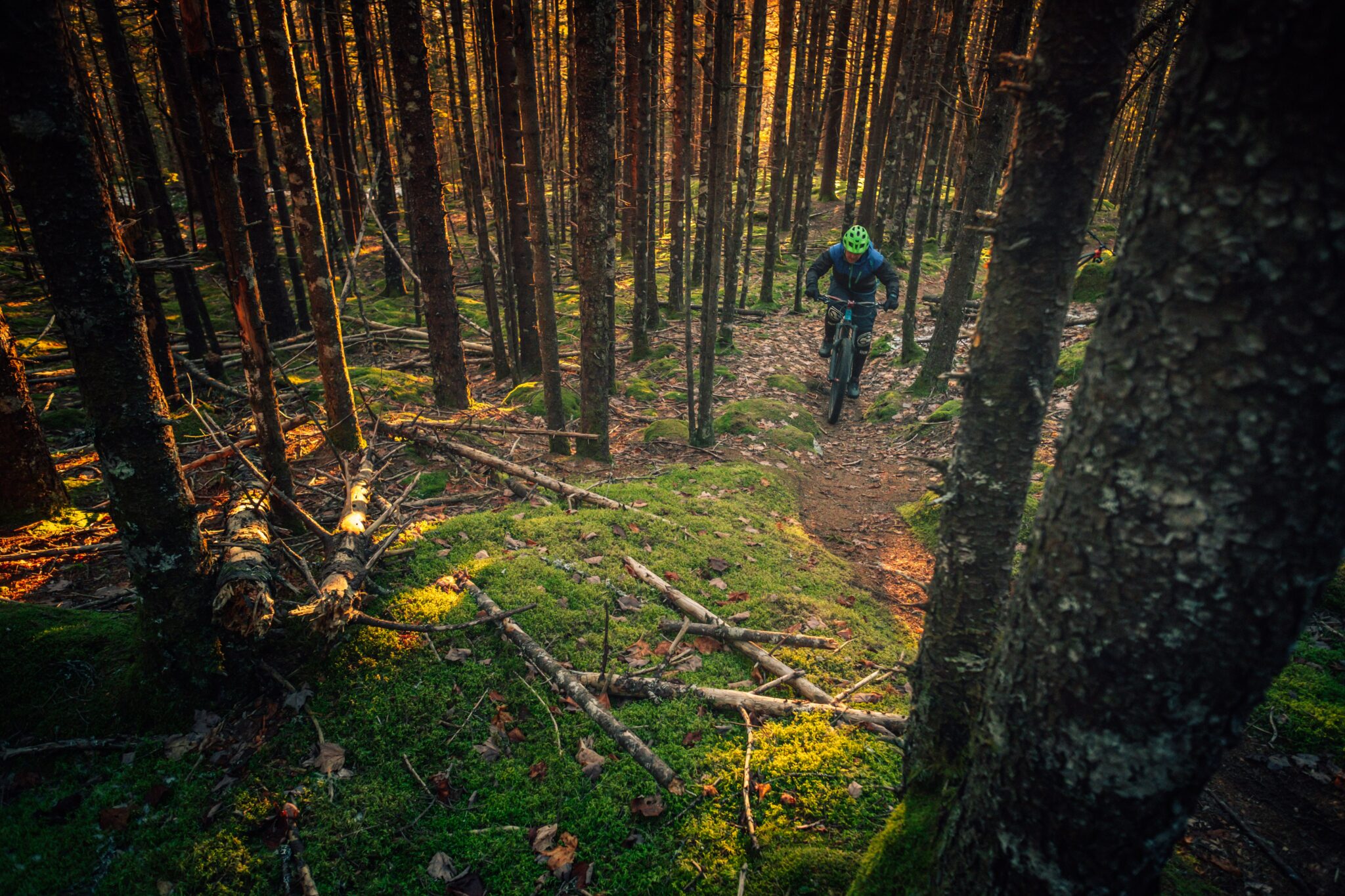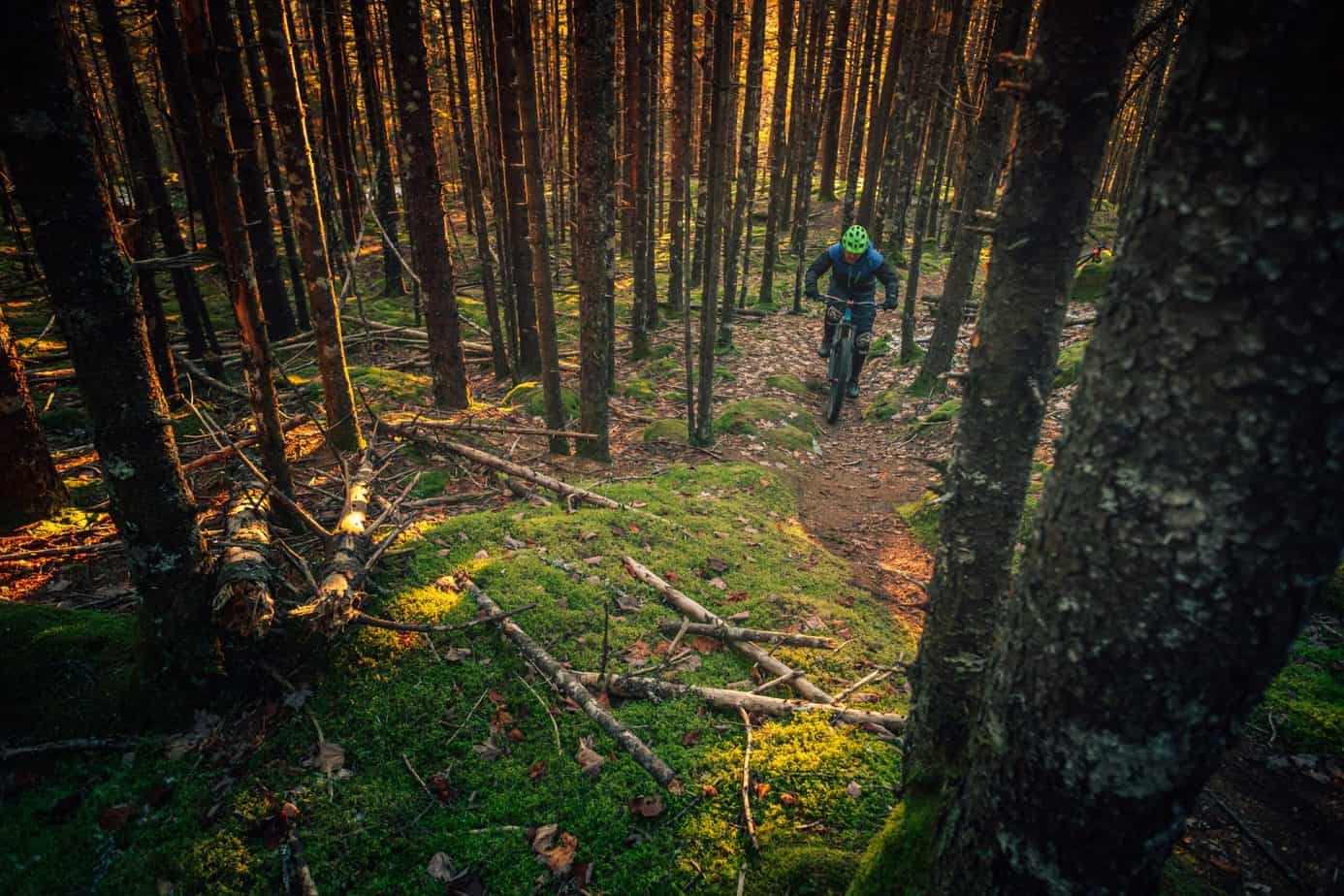 Search For Colorado Fall Colors On Two Wheels
Most "leaf-peepers" drive to the shimmery golden destinations. It's far from adventurous and nothing less than aggravating waiting in a sea of cars on the highway. Instead, search for those colorful leaves by two wheels instead of four. Bonus: there will be fewer people and no traffic jams for this Colorado fall activity.
A perfect spot for Colorado fall colors is the Sheep Creek mountain bike trail in Fairplay. It's an intermediate and lightly trafficked 13.1-mile loop through aspen groves and open meadows. There is a point where you'll have to cross a creek which requires a bit of route finding but that's all part of the adventure, right?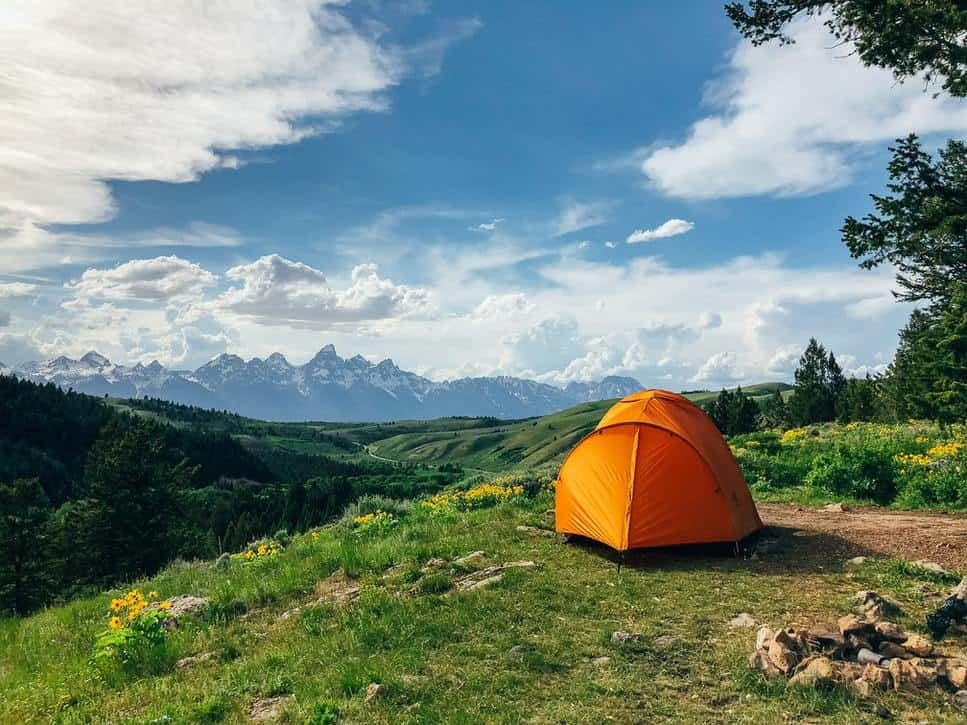 Dispersed Camping In The Canyons Of The Ancients
Dispersed camping is camping on public lands without campground amenities like fire pits and toilets. Campers find public camping spots managed by the Bureau of Land Management.
Camping on the public lands of Canyons of the Ancients. It encompasses 176,000 acres of federal land and the Monument is near the four corners region. What's interesting about the Canyons of the Ancients National Monument is that it "contains the highest known archaeological site density in the United States, with rich, well-preserved evidence of native cultures" as far back as 10,000 years ago.
We recommend camping in the backcountry (at least 300 feet away from any water sources) and visiting the Canyon of the Ancients Visitor Center and Museum if they are allowing guests. Call ahead of time and visit their FAQ to make a plan.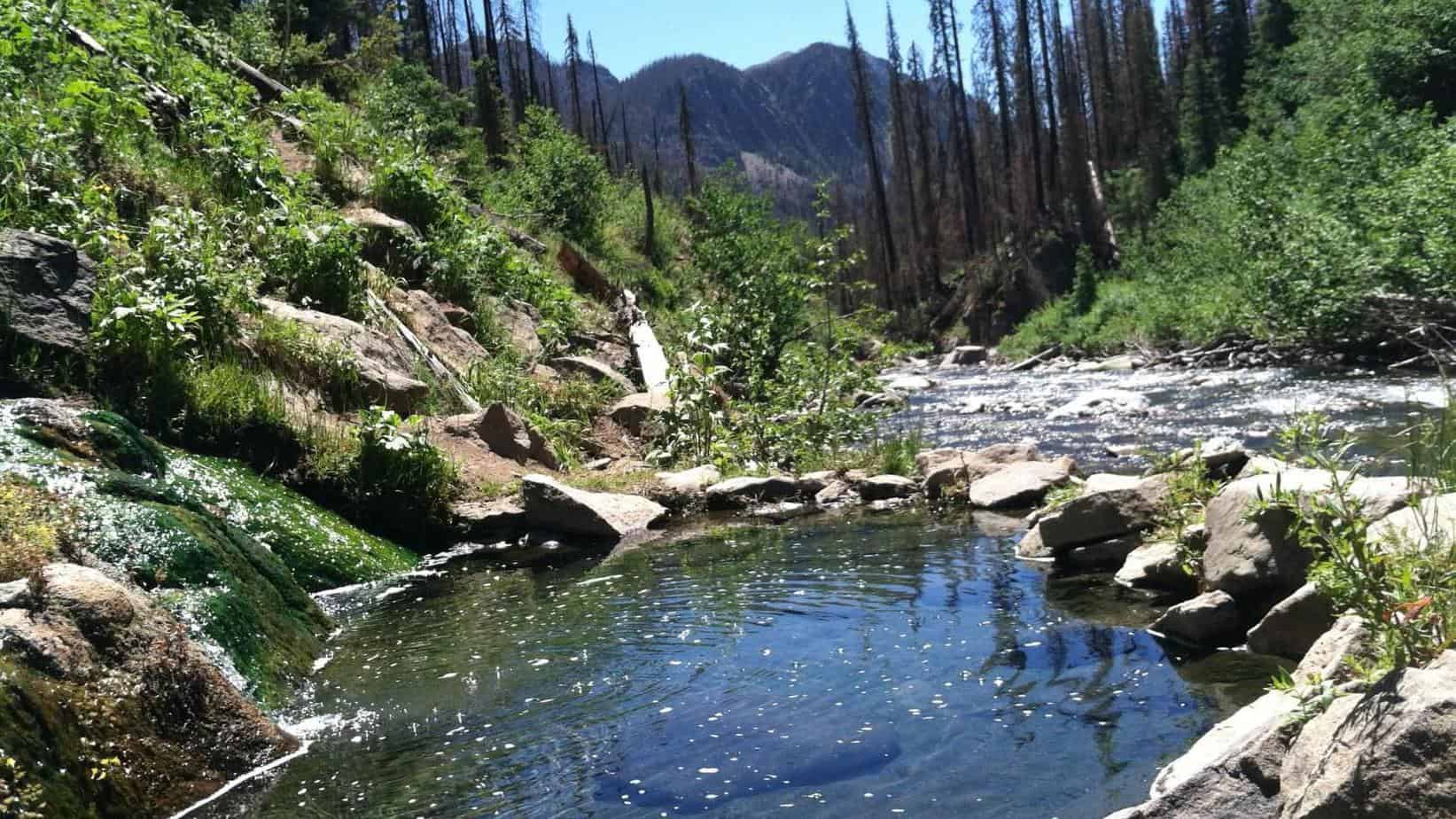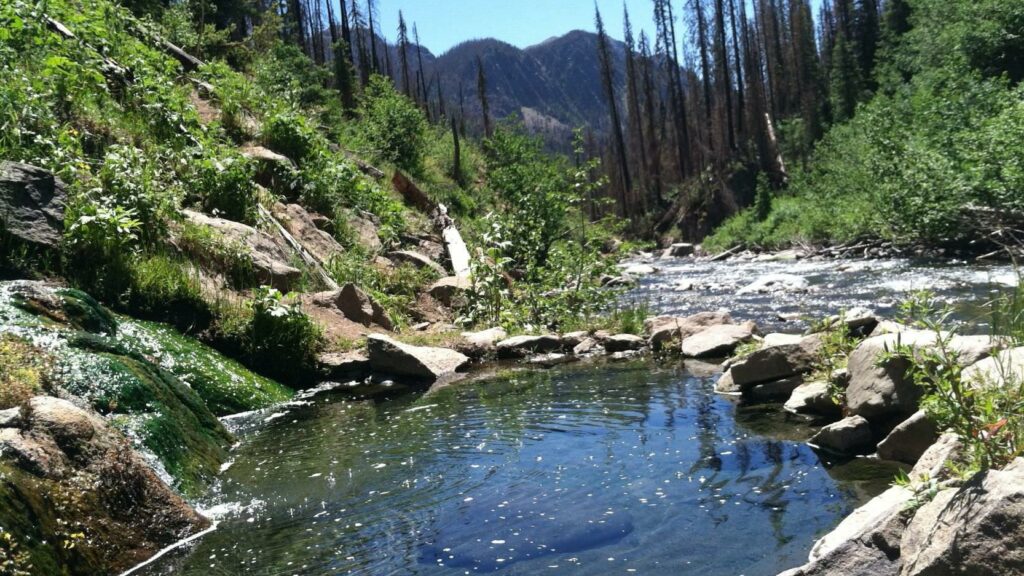 Hike To Rainbow Hot Springs
Colorado has hundreds of hot springs throughout the state and most of them you don't have to walk very far to enjoy. For adventurers, hike 4.5 miles into the secluded Weminuche Wilderness Area to the Rainbow Hot Springs.
Depending on the time of year, there can be crowds, and other times, you may have it completely to yourself. There are two pools — a large and small one. The larger pool is cooler and holds between 6-10 people and the smaller pool is hotter and can hold about three people.
The hike to the hot springs gains roughly 1,000 feet in elevation and many people camp overnight. Colorado Public Radio has a list of other Colorado hot springs off the beaten path if you want to explore more.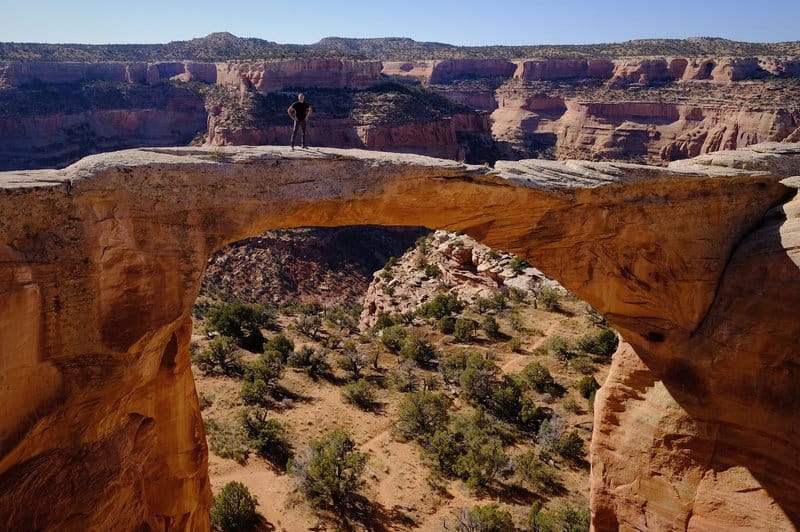 Like what you're reading? Sign up for our newsletter and receive product updates, blog posts, and more:
[hubspot type=form portal=20710242 id=18ac1a5f-a560-4d2e-a134-9654342f7b61]
Backpack Through McInnis Canyons National Conservation Area
The McInnis Canyons National Conservation Area (MCNCA) has the "second-largest concentration of natural arches in North America." There are jaw-dropping arches, sandstone canyons, spires, and alcoves carved into the Colorado plateau. Not to mention, the 24-mile the Colorado River runs through here.
If you want to search for arches, look no further than Rattlesnake Canyon or Mee Canyon. While you can explore MCNCA by feet, horseback, bike, ATV, or motorcycle, the Black Ridge Canyons Wilderness limits visitors to hiking or horseback riding.
Backpacking through MCNCA in the Fall means cooler temperatures and you'll have solitude as it isn't as publicized as the Rocky Mountains. One important note: there is no source of water (no streams or water stations). If you want to backpack around this area, make sure you bring enough to stay hydrated.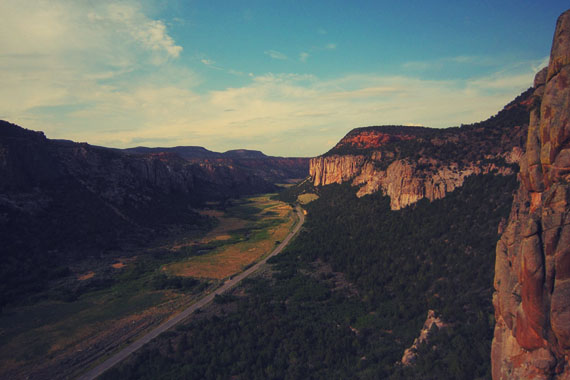 Rock Climb at Unaweep Canyon
If you don't mind the drive (4 ½ hours), Unaweep Canyon is worth it. "Unaweep" means "parting of the waters" or "canyon with two mouths." It's called that because it's the only canyon in the world that has two rivers flowing out in opposite directions.
Outside of Yosemite, Unaweep Canyon has the best climbing in the western slope. There are more than 2,300 routes. You can take on everything from traditional crack climbing to bouldering. If you want a challenge, check out The Mother Buttresses and Hidden Vally walls with routes that go up to 5.12. The canyon has an east/west orientation so think about where the sun will be on your route.
The views are amazing, camping is free (within BLM land), and best of all, there aren't crowds.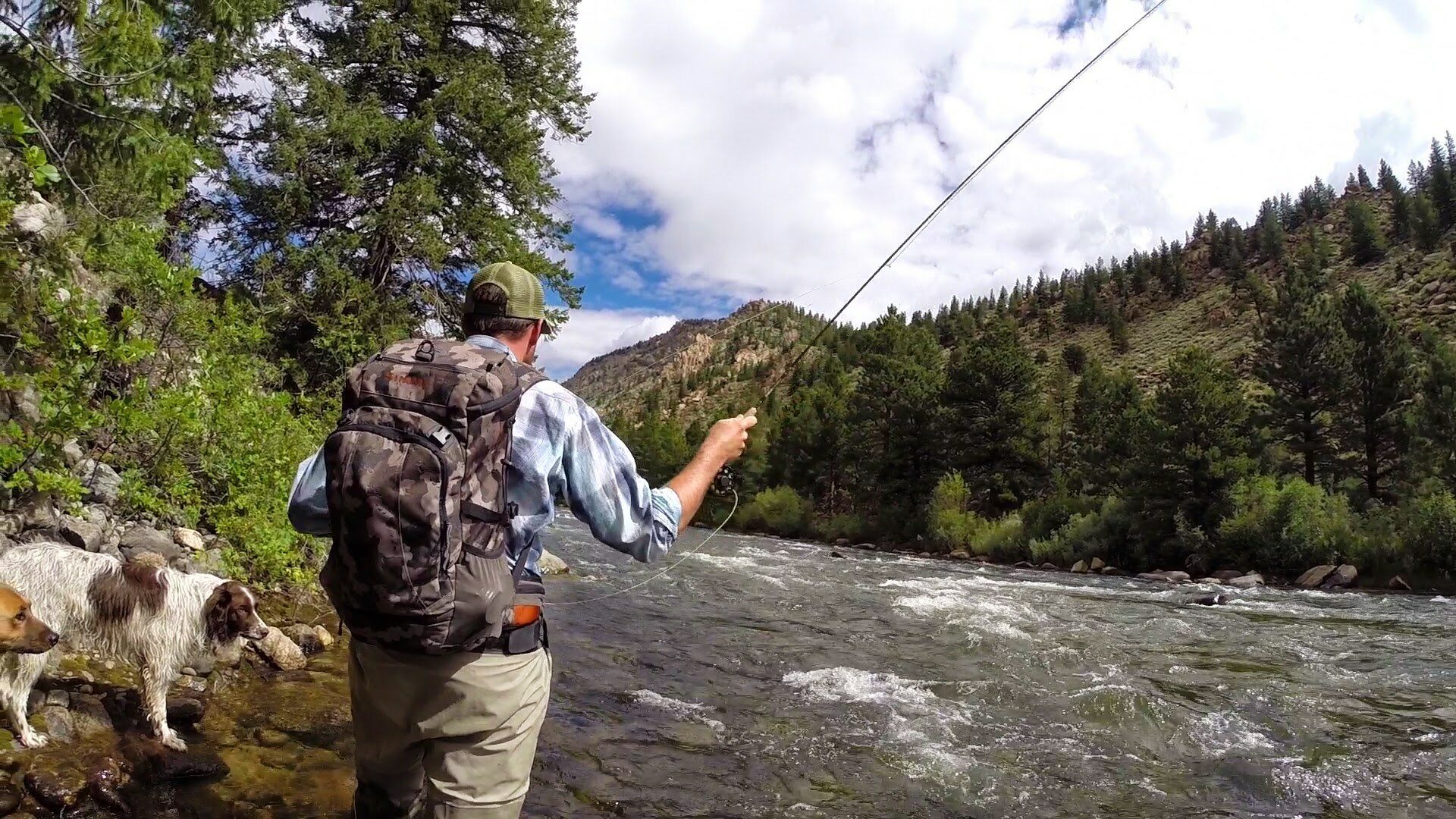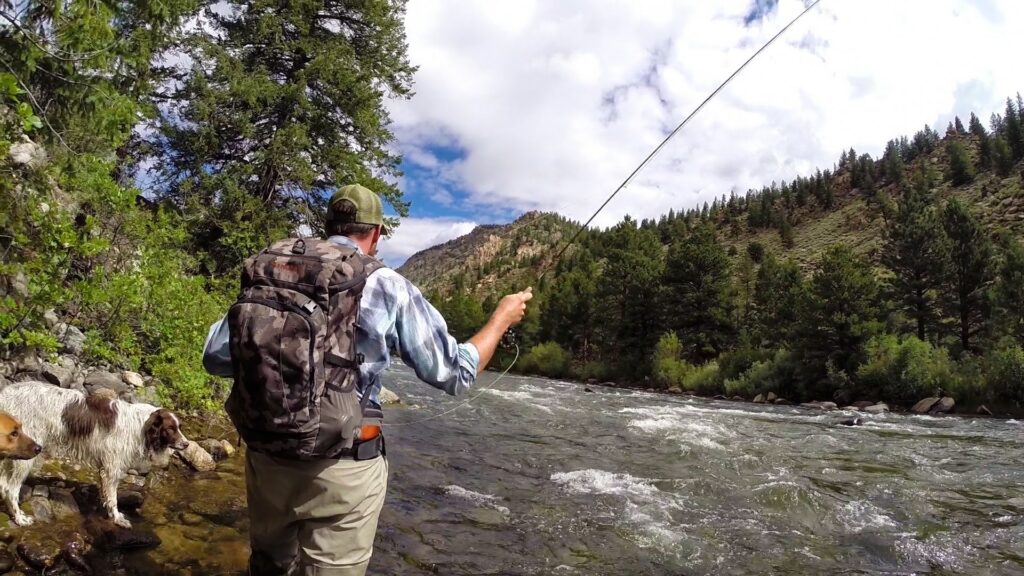 Fish For Browns On The Arkansas River
Fishing is a perfect Colorado Fall activity because the crowds thin out and the water is at its lowest. According to DIY Guide to Fly Fishing, the best place to find browns is the "canyons between Salida and Swissvale through the Royal Gorge." While they won't be the biggest fish you'll find, you will find that there is a high population of them.
DIY Guide to Fly Fishing offers this advice for your fishing trip:
"A 9-foot 5-wt fly rod with floating lines is perfect for fishing dry flies and small nymphs on the Arkansas River. For larger nymphs and streamers a 9-foot 6-wt with a sink tip fly line makes life easier. A tapered 9-foot leader, with tippet size 3X to 6X to match the flies you are throwing, is pretty standard."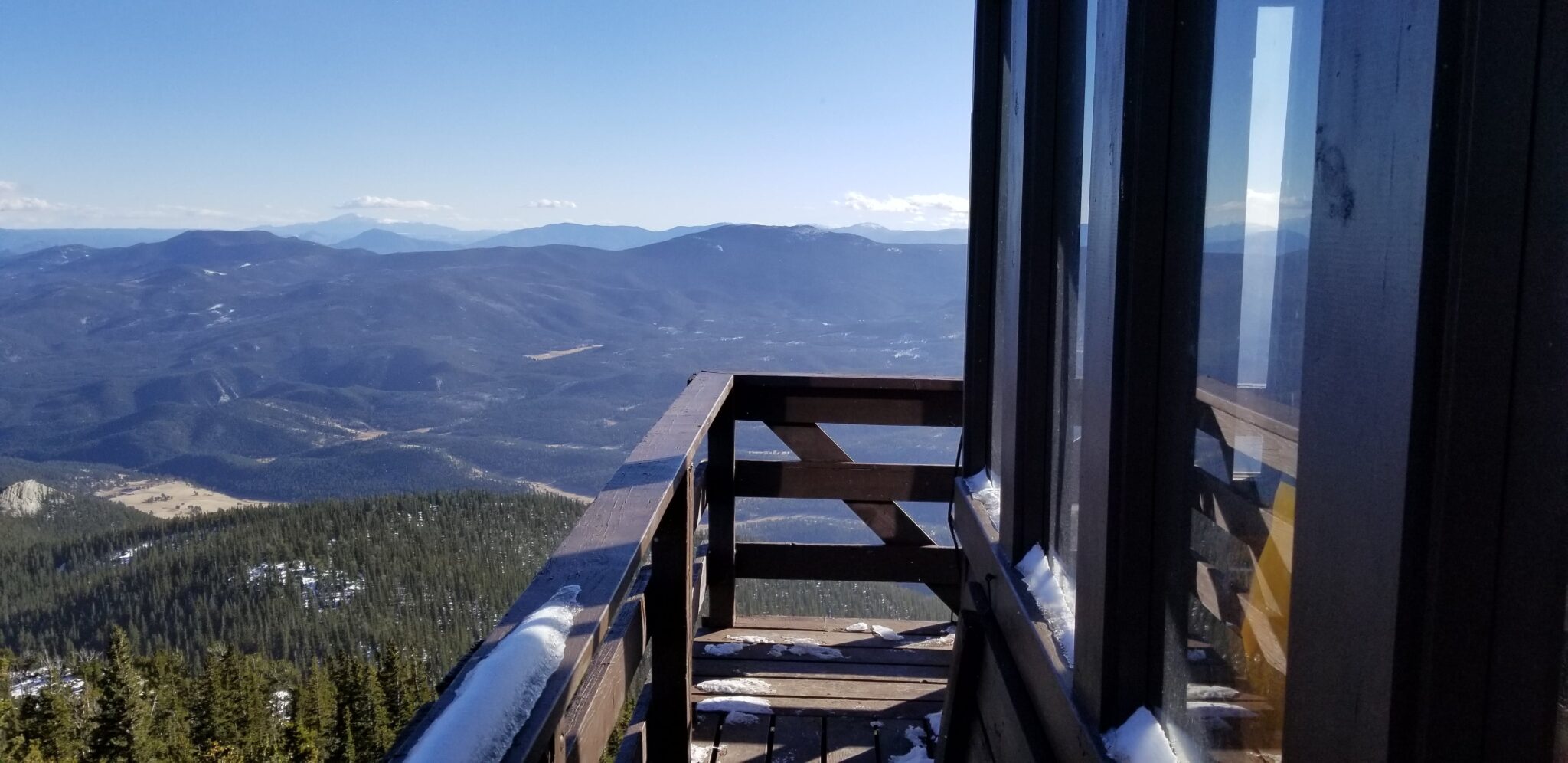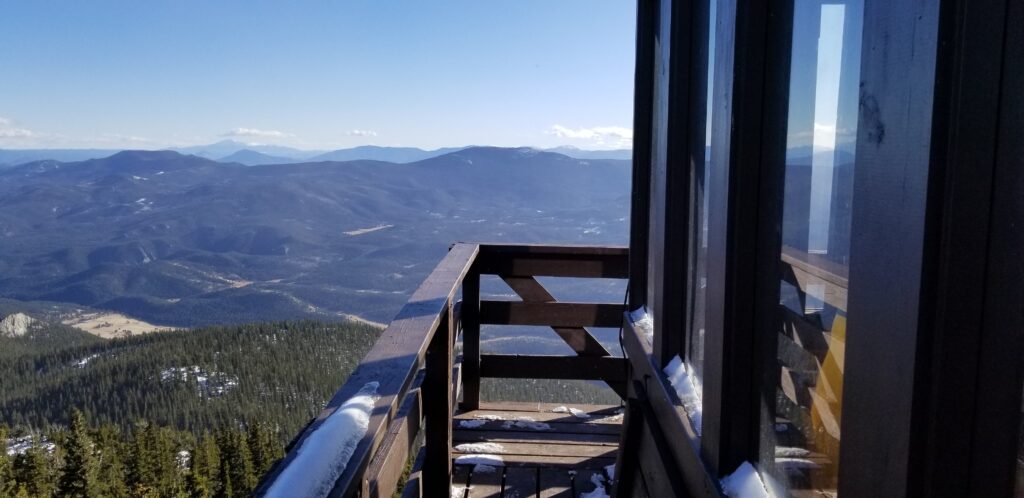 Stay The Night In A Fire Lookout Tower
Before the US Forest Service, there were fire lookout towers. A fire lookout's duty was to search for wildfires in the wilderness. These towers were built on mountaintops so a fire lookout could see smoke from far away. They reported the fire through telephones, heliographs, and even carrier pigeons.
Hundreds of towers are still in service but adventurers have the opportunity to stay the night. There is a reservation fee and likely a wait, but how could you pass up the chance to live like fire lookouts used to live?
Visit USDA Forest Service to find an available tower near you and reserve it.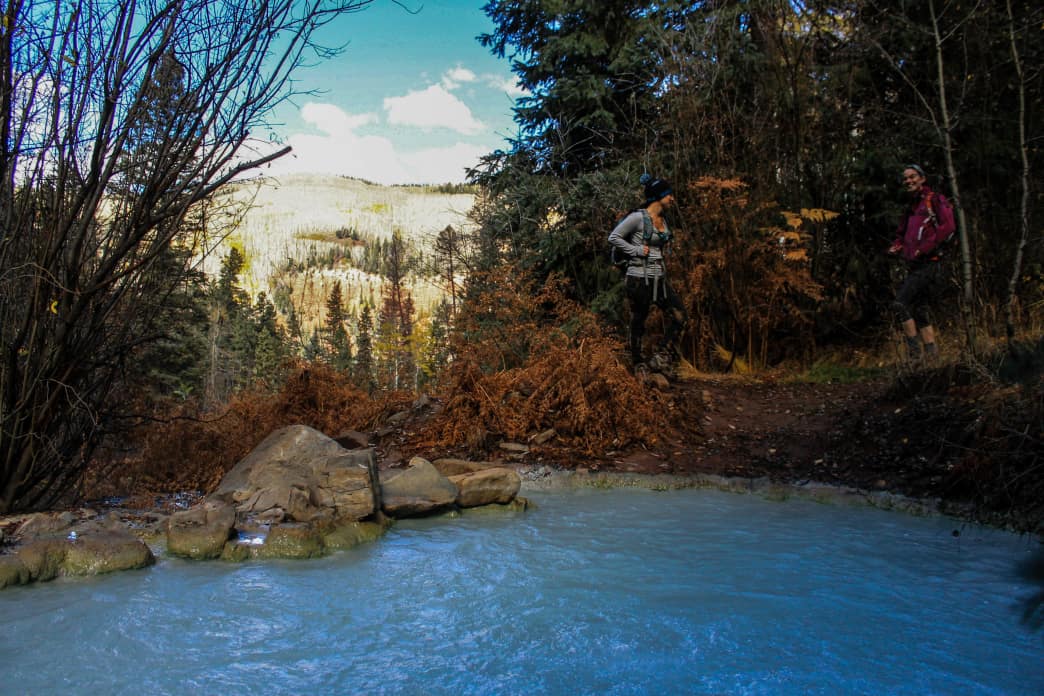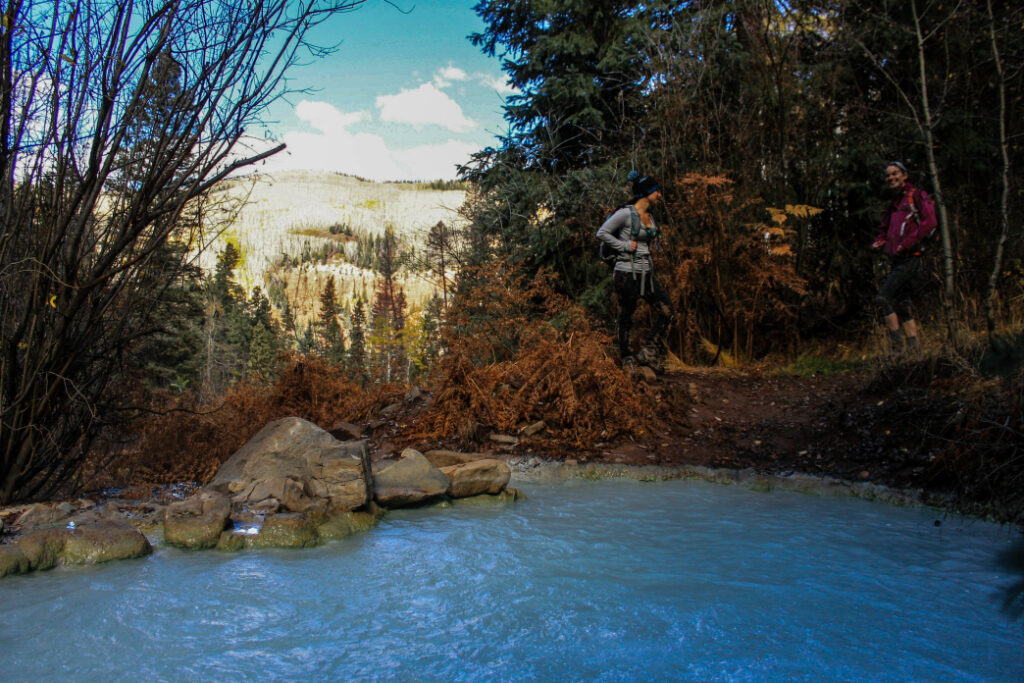 Hike to Colorado's Only Geyser
Colorado is not top of the list for seeking geysers, it's Yellowstone. If you want to avoid crowds and go off the beaten path, hike to this geyser hidden in San Juan National Forest for a unique Colorado fall activity.
You're likely have this geyser all to yourself as the typical tourists are flocking to the popular ones. While this geyser doesn't erupt like Old Faithful and more bubbles over the ridge every 30 to 40 minutes, it's worth going on an adventure to find.
You won't miss it either. It's only 1.3 miles from the trailhead to find the geyser. The trail crosses the West Dolores River by a footbridge. You'll continue along the path until you reach the bright blue geyser. Note: The USDA Forest Service warns that the pool emits carbon dioxide and hydrogen sulfide gas periodically and do not recommend swimming or bathing in the pool. They warn if you start to feel lightheaded or nauseous while visiting the geyser, to leave the area immediately.
You can learn more about the geyser on the USDA Forest Service website.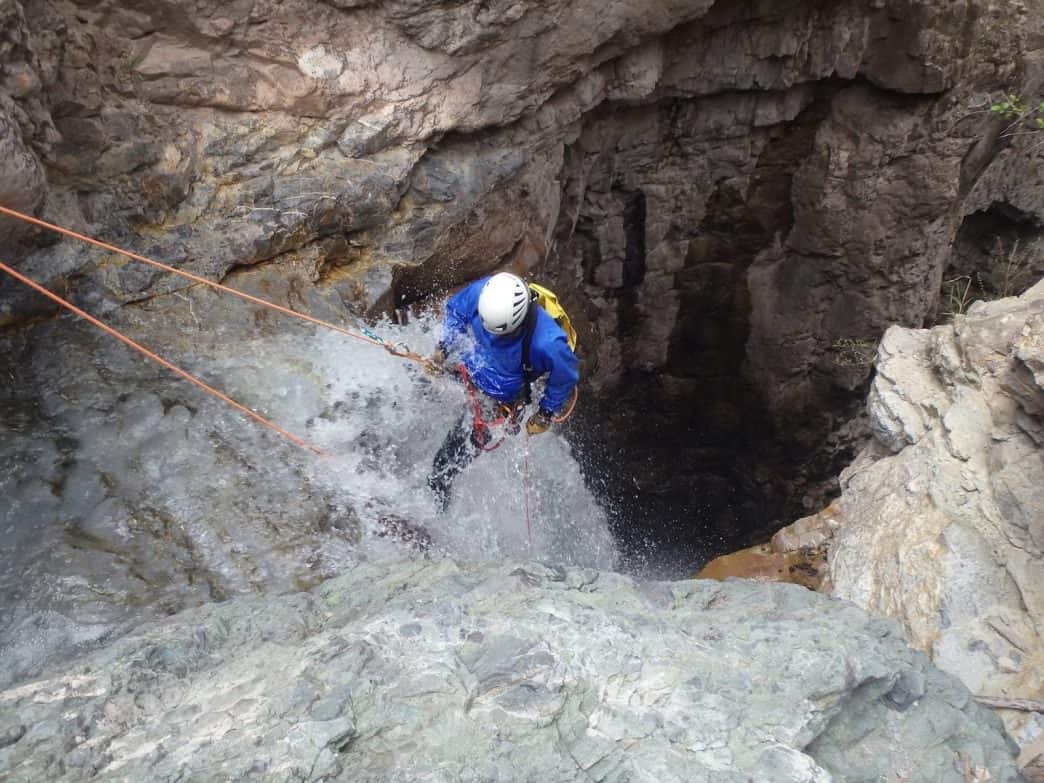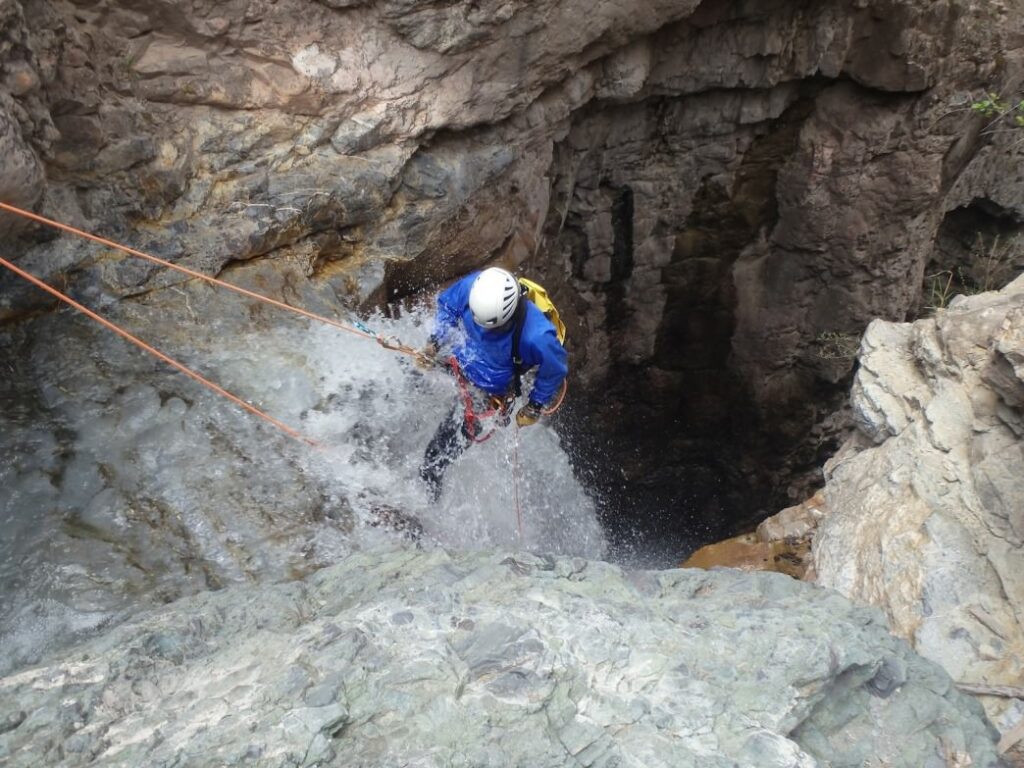 Canyoning in Ouray
Coloradoans have heard about Ouray's ice climbing and the looming mountains, but a lot of us haven't visited. It's about a 5-hour drive from Denver which isn't easily doable over a 2-day weekend.
Most Coloradoans also wouldn't associate canyoning with Colorado. We can rock climb, hike, and boulder, but there aren't many canyons in the front range. But in Ouray and within the San Juan Mountains, canyoning is where it's at.
What's canyoning then? It's exploring canyons by hiking, scrambling, climbing, rappelling, and swimming. Combining all our favorite activities into one adventure. Check out San Juan Mountain Guides for trips in October.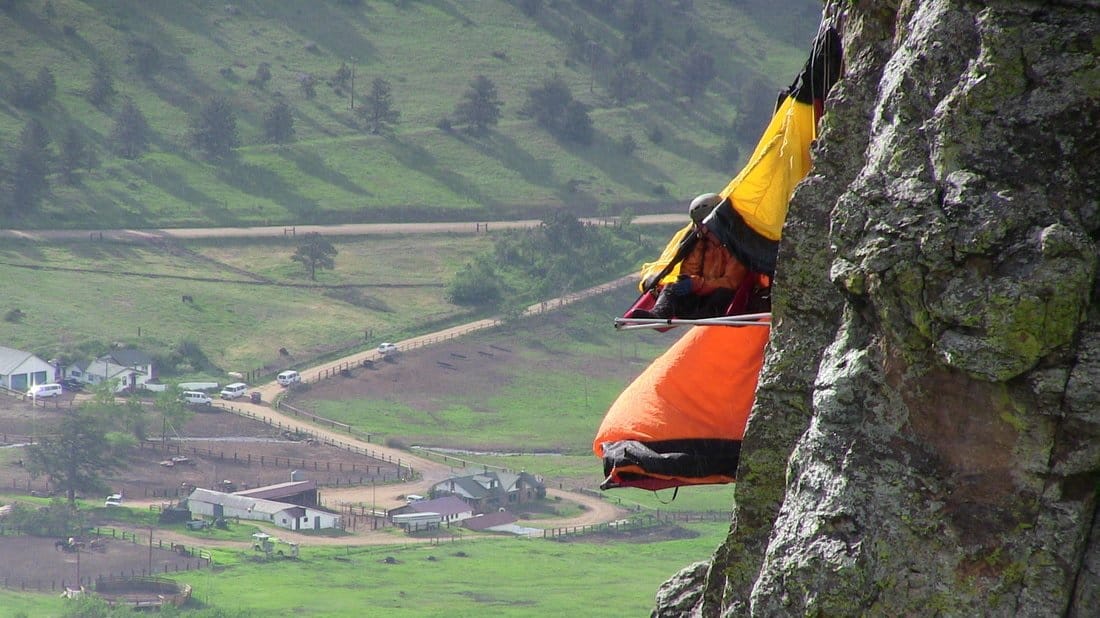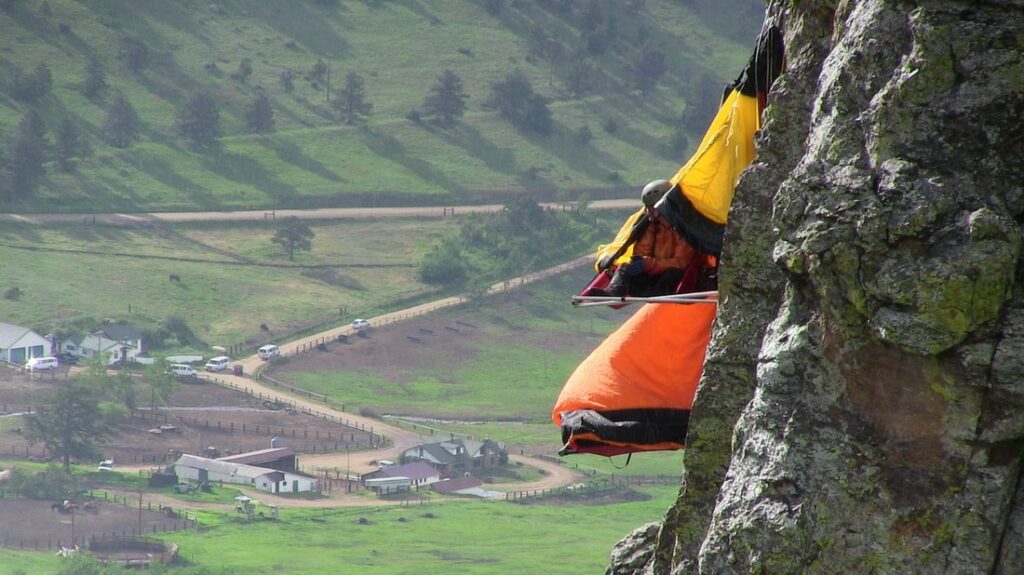 Cliff Camping in Estes Park
When we think of cliff camping, we imagine Jimmy Chin and his wild ski mountaineering adventures sleeping on the north side of Mount Everest.
We never thought this would be something accessible to Coloradoans and thanks to Kent Mountain Adventure Center (KMAC), it is. Most of the KMAC guides are big-wall climbers and have the knowledge and experience to guide beginners up (or down) a wall to sleep overnight on a portaledge.
Climbers meet at KMAC's headquarters and drive to the trailhead. It's about a 30-45 minute hike to the Cliff Camp site. From there, you can choose to rappel down to the portaledge spot or take the harder route of climbing to it. Once the portaledge is set up, you have the rest of the day to climb and hang out.
The KMAC guide treats guests to a dinner using their vertical grill and you'll also wake up to a morning breakfast.