Basecamp Ouray: Switching from Rezdy to Origin
What has Basecamp Ouray learned about their solution so far?
Combine multiple platforms into one online booking and scheduling system
The adventure guides at Basecamp Ouray are no strangers to wearing multiple hats, but when it came to having to use multiple systems to manage adventure trips, staffing, guide assignments, and waivers, the Basecamp team was stretched too thin.
They were searching for reservation and scheduling software that could consolidate the three separate platforms they used.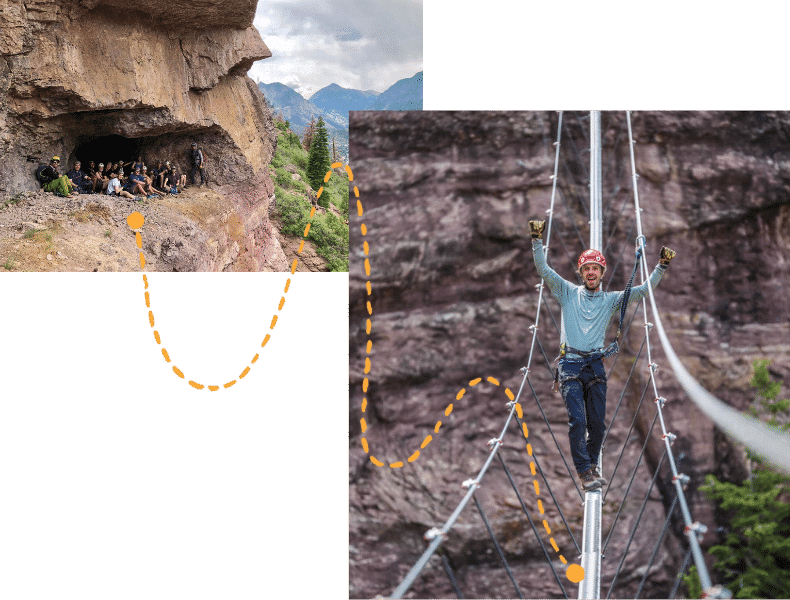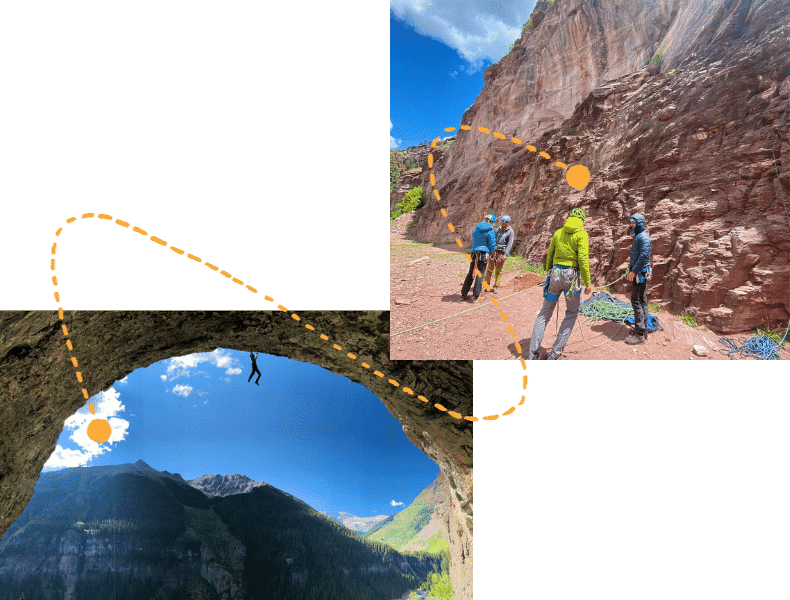 Running an adventure guiding business with limited hours
Basecamp Ouray not only needed a system that booked trips and integrated with email marketing platforms, but online booking software that made scheduling and assigning guides easier.
The team needed something efficient and they wanted their free time back. They had spent too much time trying to figure out an antiquated system that wasn't solving their problems.
A user friendly platform that saves clicks and time 
Since leveraging Origin's all-inclusive online booking and scheduling software, the team at Basecamp Ouray are saving at least 20 minutes per client and have consolidated all of their platforms to one.
They don't have to worry about hiring a designated office manager to answer phones, respond to emails, book reservations, or track down available guides.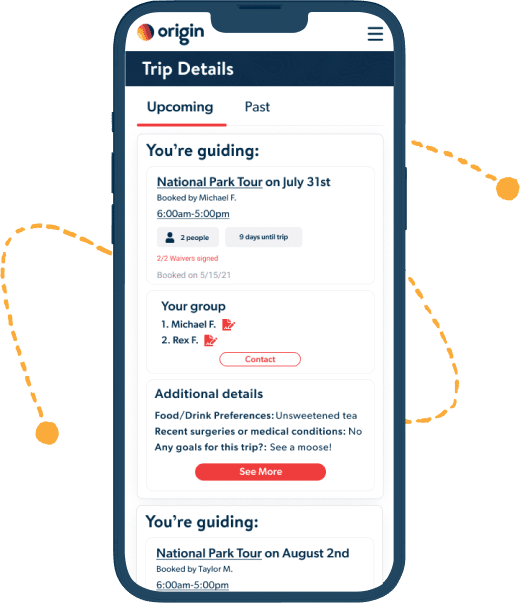 Origin Q&A With Charlie at Basecamp Ouray
"Most online booking systems aren't tailored to adventure guiding services. They're tailored to products or ticket booking. They don't tie together the number of open spots with available guides. That's the biggest difference with Origin. Origin offers this."
Charlie Faust
Operations Manager
"We were running multiple systems, and I hated that. Origin is an all-inclusive platform in terms of having your waivers, guides, scheduling, and booking on board. I only have to use one system, which obviously I prefer for efficiency's sake."
Charlie Faust
Operations Manager
"As a smaller company, we don't employ a front desk person full-time. So what Origin really does is save me time. I think about how much an hour or two out of my day is worth. If I only have three or four hours in a day free for eating, cooking, spending time with my girlfriend, and training, it was worth getting on Origin to me."
Charlie Faust
Operations Manager