Hike For Life: Switching from Acuity to Origin
What has Hike For Life learned about their solution so far?
Too many guides and calendars, not enough automation
Hike For Life was using Acuity (Squarespace) Scheduling —software for scheduling appointments — but it wasn't built for guides at all. Acuity didn't offer categories to simplify the process, so Lauren, Hike For Life's Operations Manager, had to manage several calendars for different hikes through Acuity as well as Google Calendar.
Without a multifunctional booking and scheduling system, Lauren was spending most of her time calling guides to check their availability because they couldn't enter this information into the system themselves.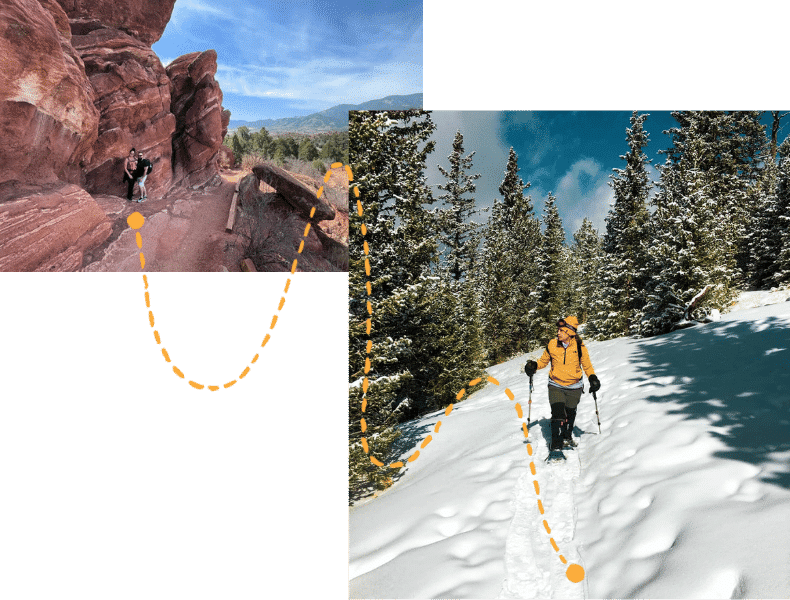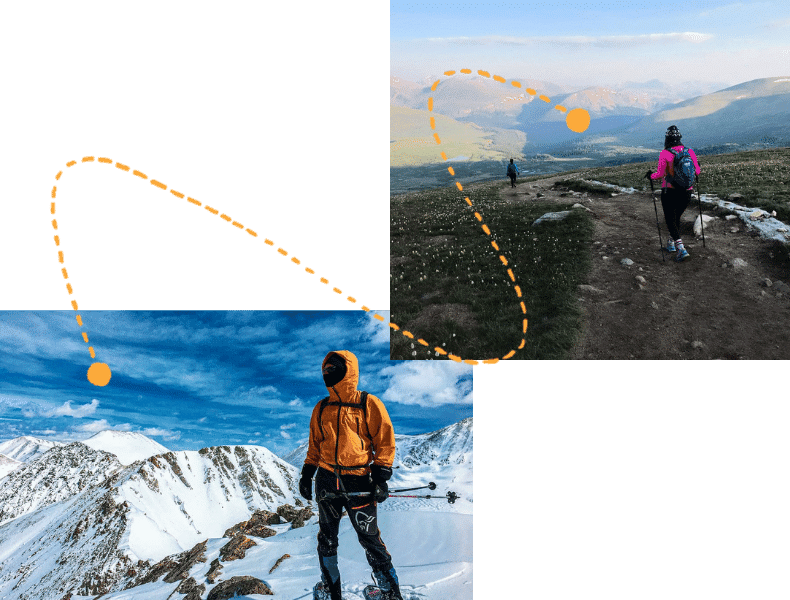 Tracking down guides weekly to know their availability
Lauren had created several different "hacks" and workarounds in order to make the system work for them. Even then, Acuity still fell short.
"Because we only had one calendar [with Acuity], we couldn't have multiple guides log in to input and update their calendars. So I was constantly having to check-in with people and be like, "Hey, is this still your availability?"
Hike For Life needed a platform that not only allowed them to manage multiple (and separate) activity calendars but gave all of their guides the ability to manage their own calendars and availability.
Give guides more autonomy
By using Origin's multifunctional and intuitive calendar, Lauren has seen a significant decrease in the time she's spending on operations compared to Acuity. This has freed up her time to do more business development and grow Hike For Life.
"I can sit down and look at the numbers and figure out the difference in ops time that I'm spending with scheduling. But I would say it has decreased my ops time by half."
Not only that, but Hike For Life is onboarding more and more guides and giving them the autonomy to update their own schedules and allowing the system to automatically assign available guides to new trips.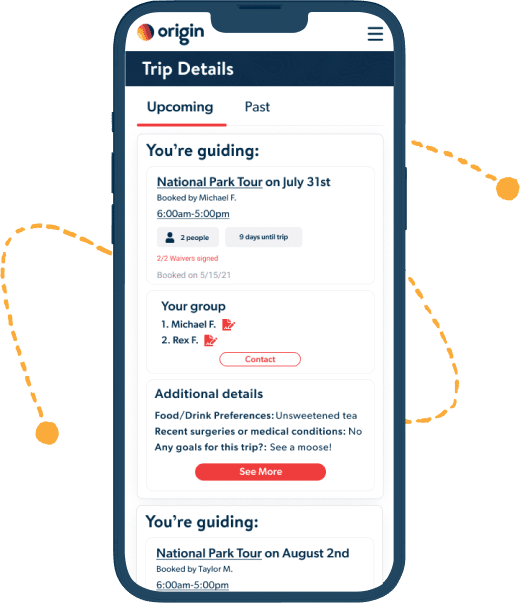 Origin Q&A With Lauren at Hike For Life
"Origin has significantly decreased the time I spend doing scheduling stuff. Not only is it exponentially easier to input experiences and hikes, editing is so much easier. I love that we have the ability to duplicate trips, because then you're not starting from zero every time like I had to do with Acuity."
Lauren Wolfe
Operations Manager
"Origin has massively decreased the time that I spend getting somebody booked for a hike and then managing the guides' schedules."
Lauren Wolfe
Operations Manager
"Another point, that is huge, is your customer service. It's incredible. That's one of the things that I personally really like about using small companies and small businesses - you get that more personalized interaction. There's a lot more direct troubleshooting."
Lauren Wolfe
Operations Manager