Switching from Acuity to Origin
| | | |
| --- | --- | --- |
| | | Monthly Subscription (starts at $15/month) |
| General Admission Tickets | | |
| Individual Guide Schedules | | |
| | | |
| | | |
| Custom Trip Booking Pages | | |
| | | |
| | | |
Interested in a personalized guided tour of the Origin platform?
Schedule an intro call with our team.
What has Hike For Life learned about their solution so far?
Interested In Moving To Origin?
Schedule a call with our team today and start using a scheduling and booking platform built for your business.
Too many guides and calendars, not enough automation
Hike For Life was using Acuity (Squarespace) Scheduling —software for scheduling appointments — but it wasn't built for guides at all. Acuity didn't offer categories to simplify the process, so Lauren, Hike For Life's Operations Manager, had to manage several calendars for different hikes through Acuity as well as Google Calendar.
Without a multifunctional booking and scheduling system, Lauren was spending most of her time calling guides to check their availability because they couldn't enter this information into the system themselves.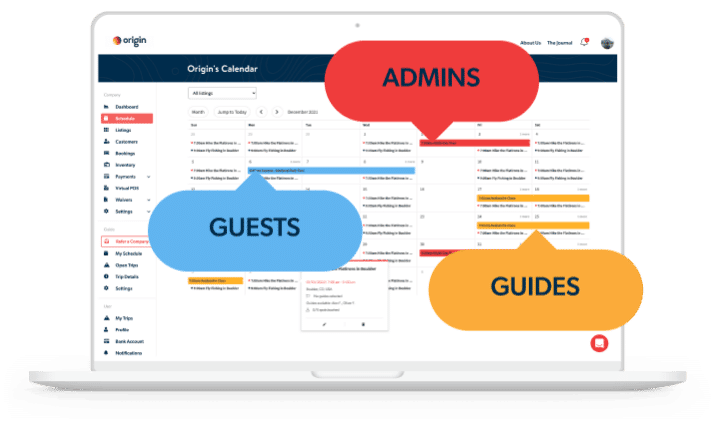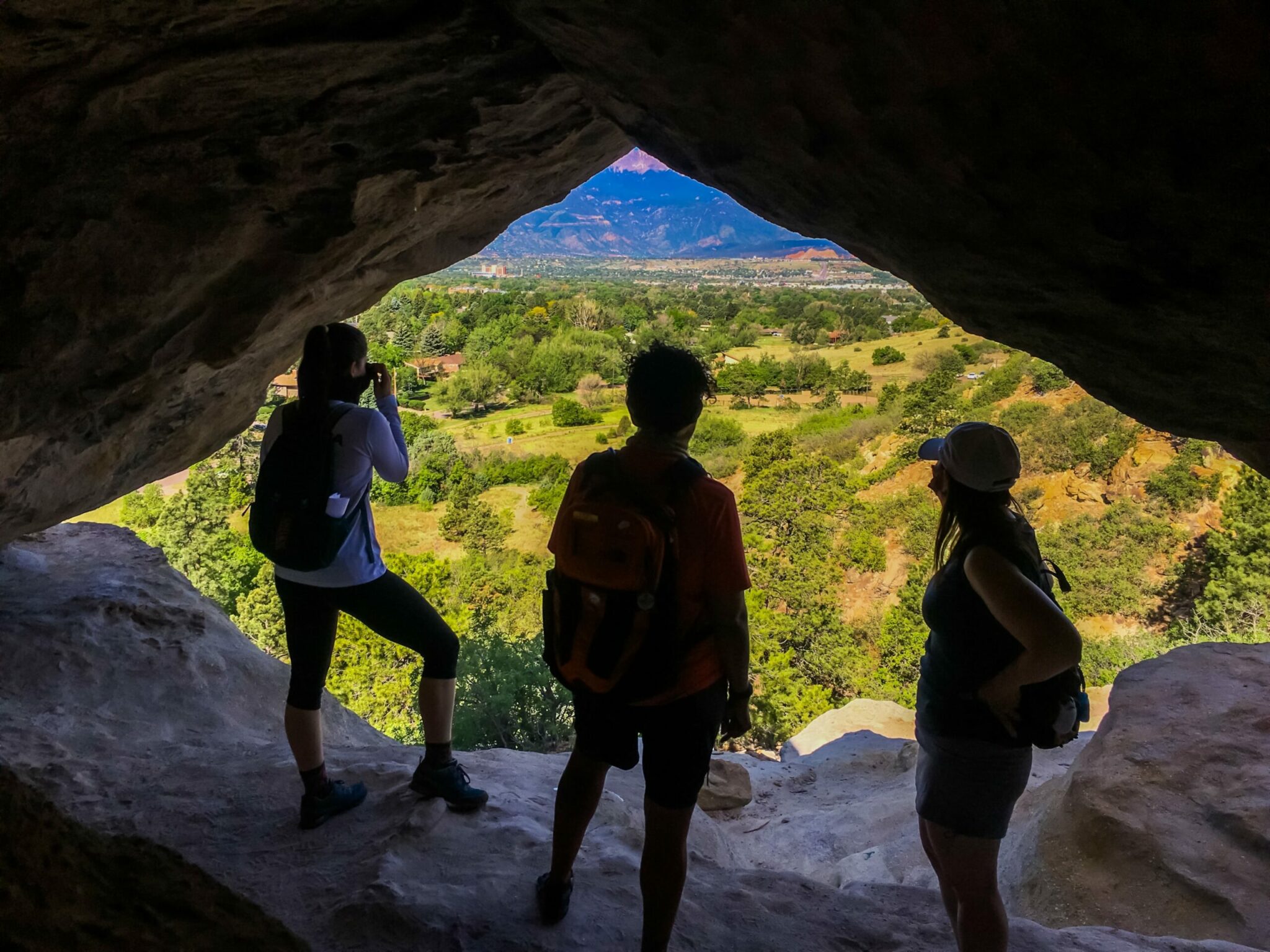 Tracking down guides weekly to know their availability
Lauren had created several different "hacks" and workarounds in order to make the system work for them. Even then, Acuity still fell short.
"Because we only had one calendar [with Acuity], we couldn't have multiple guides log in to input and update their calendars. So I was constantly having to check-in with people and be like, "Hey, is this still your availability?"
Hike For Life needed a platform that not only allowed them to manage multiple (and separate) activity calendars but gave all of their guides the ability to manage their own calendars and availability.
Give guides more autonomy
By using Origin's multifunctional and intuitive calendar, Lauren has seen a significant decrease in the time she's spending on operations compared to Acuity. This has freed up her time to do more business development and grow Hike For Life.
"I can sit down and look at the numbers and figure out the difference in ops time that I'm spending with scheduling. But I would say it has decreased my ops time by half."
Not only that, but Hike For Life is onboarding more and more guides and giving them the autonomy to update their own schedules and allowing the system to automatically assign available guides to new trips.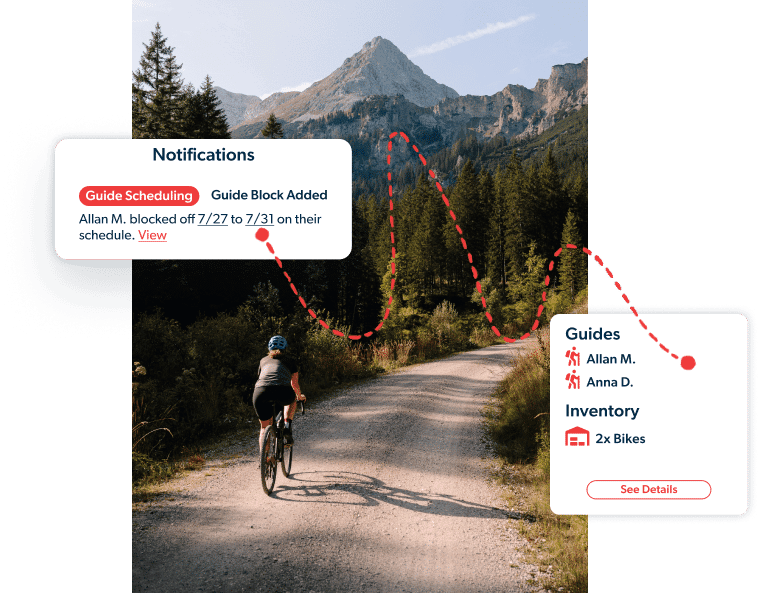 Origin Q&A With Hike For Life
How does Origin's pricing compare?
I like your set up a whole lot better as far as the payment. As another startup company, I like how it's based on the volume. It's nice for us during the months that we're lower volume.
One, it doesn't come out of our overhead. It's also nice for businesses who want to split the service fee cost with customers. I love how y'all give people the autonomy to either have your guest cover it, which I haven't had anybody complain about. But I think it's commonplace to pay a service fee.
How long did it take you to get set up on Origin?
I think I can put up a totally new hike and get it ready to publish in like, 10 minutes. Assuming I've already written up the description and picked out pictures. It's super fast to get something up and very straightforward.
I don't need an instructions manual. You can literally just follow the prompts and get something up and get ready to go.
It's so fun to see the different bookings come in and magically appear. There's a mountain of stuff that has to be done for every single booking. So it's awesome to have something like Origin.
And so far, has it delivered on your expectations?
I love how y'all have the ability to group the front country, back country, summit, and snowshoe, with the Category feature. I can see it all on one calendar which is really helpful for me. Just having that feature has made a huge, huge difference.
I think aesthetically, it's exponentially better. We've gotten a lot of good feedback about the ease of booking. I used to sit on the phone with our potential guests, walking them through how to book through Acuity. There were too many clicks. It was so complicated. And I'm sure that it deterred a bunch of people.
But with Origin, it's just made my life as an Ops Manager so much easier.
Sign up and get started on Origin today. Start using a scheduling and booking platform built for your business.
About Hike For Life: Hike for Life is a local social impact business that exists to nurture community, inspire exploration and preserve the great outdoors by providing information and carefully curated guided hikes for residents and visitors to the Pikes Peak region.
Location: Colorado Springs, Colorado
What they guide: Hikes along the front range, Pikes Peak hikes, Yoga hikes, and Snowshoe hikes
Website: https://www.hikeforlife.co