The challenge is in the terrain.
It's nearly Springtime and we're ready to get back on the trails.
Trail running is different than treadmill or pavement running in that there are obstacles to avoid (or jump over) and a constantly varying terrain. Not to mention that you're surrounded by nature. Your first few times out on a trail may require you to slow down more than you would on the pavement because of all the rocks, potholes, logs, and tight turns.
It seems that trail running is less about gaining fitness and more about connecting with nature. We all love to get outdoors and what better way to sweat than amongst the trees?
To set you up for the best possible trail running experience and to protect trails, here's a list of best practices: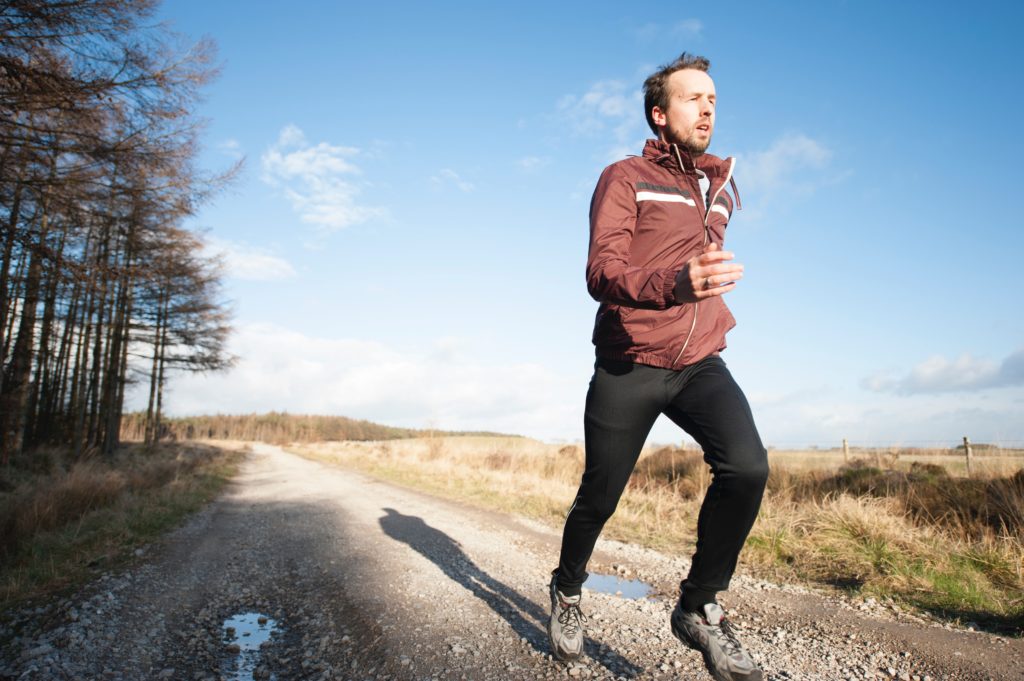 Preparing for Your Trail Run
Find trails near you
If you've never trail run before and don't know where to run, start with Google. You can search for running stores and see if they have a running club. Facebook has dedicated groups for trail running that will be in your area so search for those. Meetup is also a great option to find groups that match your interests.
If you prefer to run alone, there's an app for that: Trail Run Project. The directory lists over 200,000 trails. You can also filter by difficulty, distance, trail type, rating, elevation, and more. You can find a trail near you and use their app to follow along as you run.
Check trail conditions before you go
Spring can damage trails with lingering snow and rain, which saturates the dirt. As much as we're all ready to get outside from the winter, consider running on gravel or pavement if the trails are wet. You can still enjoy a great run but you'll also protect the trails you love by avoiding them until they're dry.
HikingGuy provides a detailed overview of how to tell if there is snow on the trail. The easiest way is looking up historic weather and if it's snowed in the past couple of days in the area, expect there to be snow. You can also check your county's website for alerts and closures.
Be Prepared and Keep Yourself Safe
Because of how isolating trail running is (which is also the beauty of it), an ounce of prevention will go a long way. Run with friends so you're not alone or at the very least, tell someone what trail you're running and when they can expect you back. It's also not a bad idea to bring your cell phone. Turn it to airplane mode if you don't want any distractions.
It's also a good idea to have your hydration, snacks, first aid, and lights just in case. There are plenty of runner's vests out there that can store your gear as you run so you're not trying to carry it all in your hands.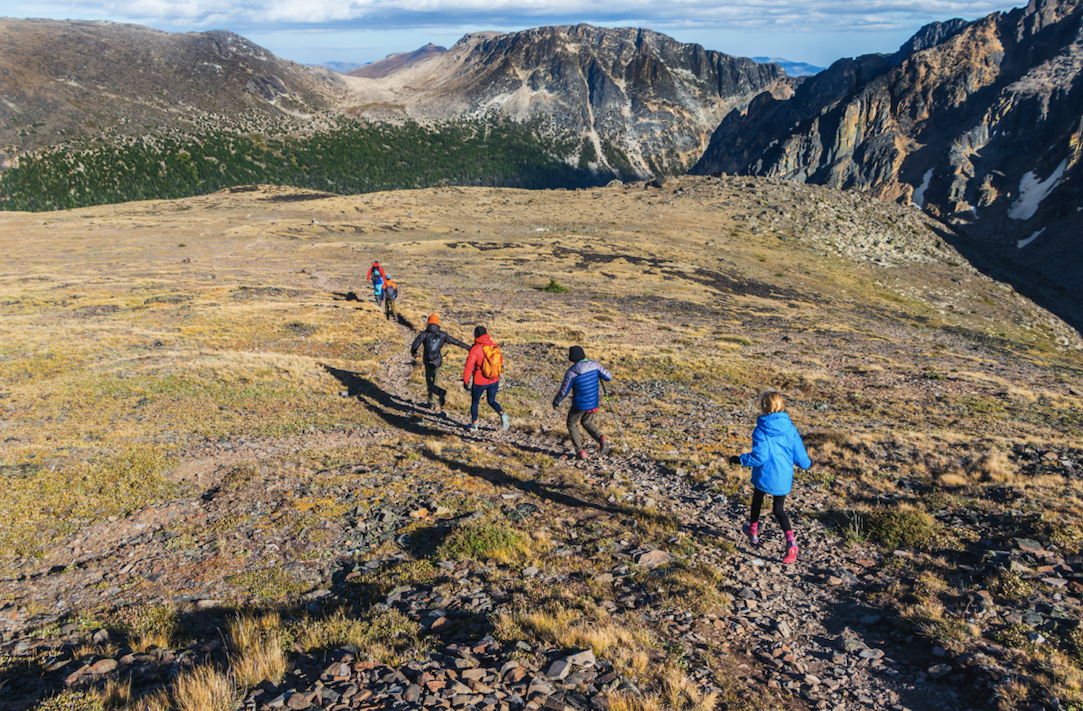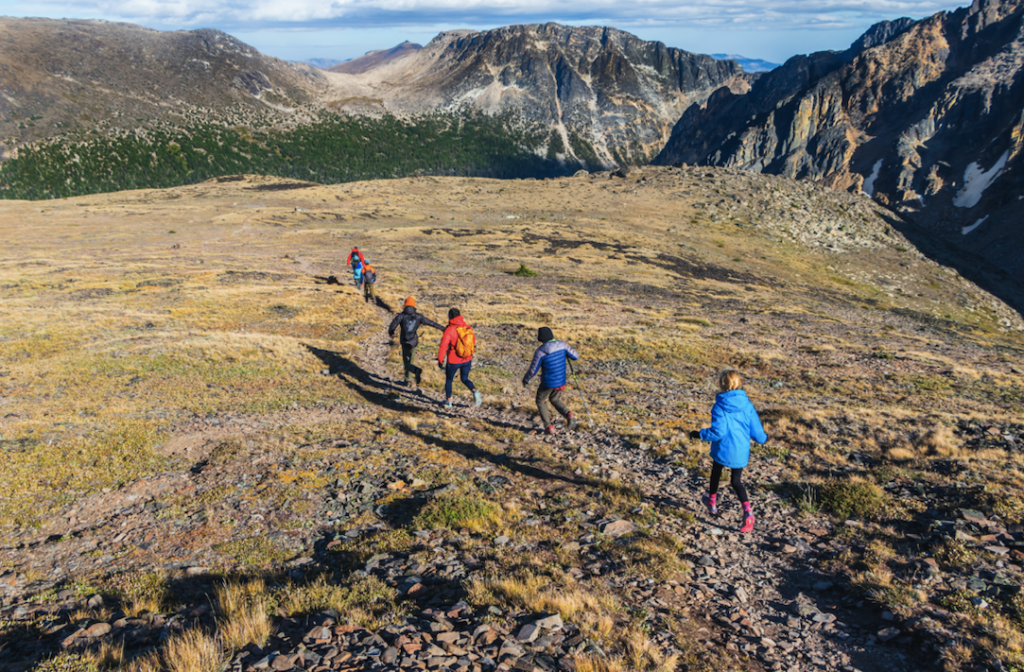 Trail Etiquette
Mud and Water
If you come across mud on the trail and you can't avoid it, walk through it or turn back around. If you run on the edges of the mud, you're eroding it further and widening the trail. It might not seem like a big deal but this can cause thousands of dollars of damage and ruin vegetation.
By walking on the edge of the trail, you're likely impacting a weaker part of the trail that isn't meant to bear weight.
Check out our Quick Overview of The Leave No Trace Seven Principles.
Passing
Parks may have different rules but generally, you can expect trail rules to apply across the board. That means when it comes to passing, you should yield and give right-of-way to equestrians. Cyclists are supposed to yield to pedestrians and equestrians. Also, it's best practice to yield to someone traveling uphill. Their line of sight is more limited than a downhill runner.
When passing someone on the trail, it's a good idea to make your presence known without startling them. This ensures they'll remain in place as you pass and it also makes trail travel safer.
If you're ever in doubt about who should yield to whom, take the higher road and be the yielder. It makes for a happier trail interaction for both parties.
Noise
There's a reason why people like to run outdoors in the woods: for the peace. Parks have regulations on unreasonable loud noises that would disturb others. This means wearing earbuds instead of blasting music on your iPhone's speaker.
On the other hand, if you're in a remote location, you may encounter wildlife, like bears. While loud music should be kept to your ears only, it's crucial to make some human noise in case there is a bear around. Bears usually like to avoid humans and if they hear you talking or singing, they're likely to leave the area. 
Wildlife
The most important aspect to remember if you come across a bear is to not run away. The National Park Service outlines what to do in case of a bear encounter.
If you see a bear in the distance, back away slowly out of the bear's sight and find another trail. If you randomly come across a bear, do not run, shout, or make sudden movements. If you do, it may startle the bear, they may think they're in danger, and they may charge.
Try to stay calm and slowly put as much distance between you and the bear as possible.
This goes for most wild animals. Leave them alone and put distance between you and them.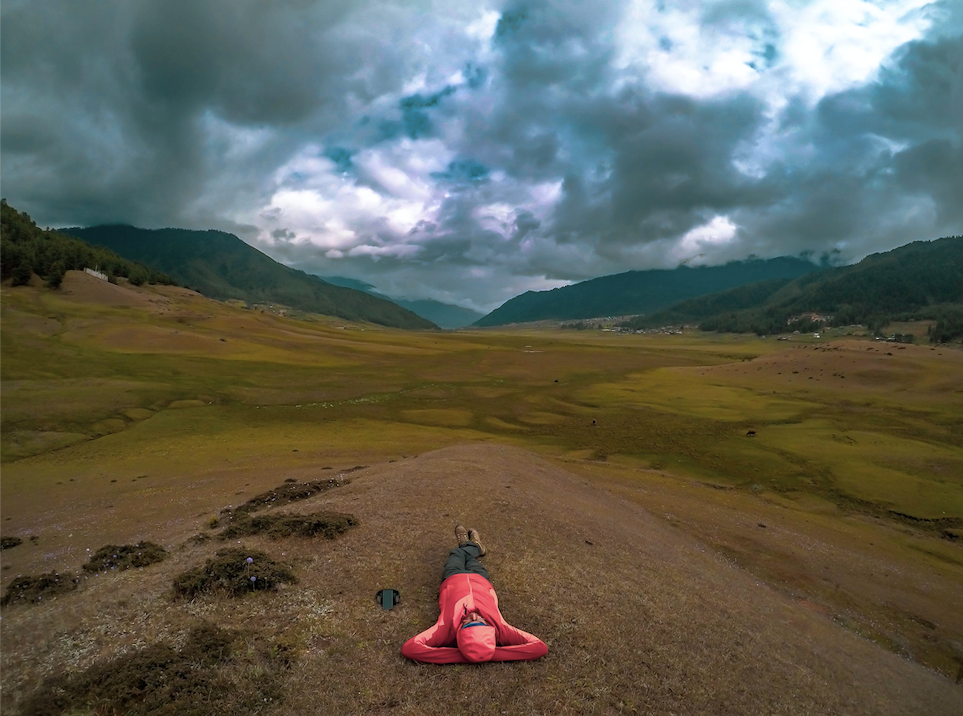 Be a Trail Steward
Leave No Trace
We've heard the term "leave no trace" before but what does it mean? You should leave the trails (or park or open space) looking like how they did before you arrived. Better yet, leave them better than how you found them.
That means no littering (whether that's trash or food leftovers) and no removal of natural aspects of the trails (don't take flowers or rocks).
Leave No Trace, the nonprofit, lists seven Leave No Trace principles to follow when you're outdoors:
Plan ahead and prepare
Travel and camp on durable surfaces
Dispose of waste properly
Leave what you find
Minimize campfire impacts
Respect wildlife
Be considerate of other visitors
By following these seven principles, you're going to have a better and safer experience on the trails while simultaneously protecting the land and minimizing your impact. 
Ever heard of plogging? Read about how you can be a good trail steward while jogging.
Whether you're running trails for the challenge or for the serenity, it's important to treat them with respect. Be prepared for weather, mud, and wildlife beforehand and keep yourself safe while on your run with a little human noise, your phone (on silent), and maybe some bear spray.