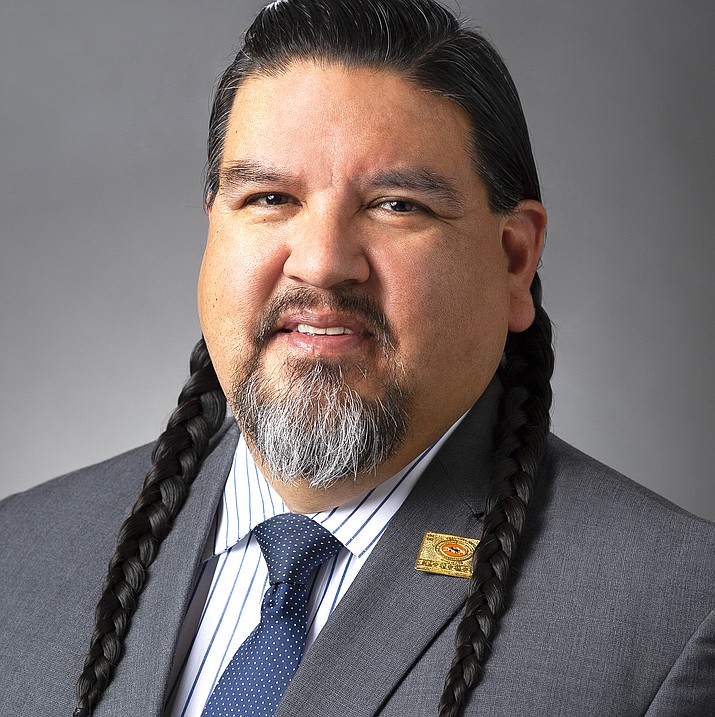 President Biden Nominates Charles Sams for Director of the National Park Service
President Biden nominated Charles Sams III to be the director of the National Park Service, a position that's been vacant for the past four years. This is historical because Mr. Sams would be the first Native American to lead the national parks.
He is Cayuse, Walla Walla, and a citizen of the Confederated Tribes of the Umatilla Indian Reservation. Mr. Sams is also a Navy veteran and co-founder of the Center for Diversity and the Environment. While he's never managed a park before, he brings decades of experience. As Director, his role will be essential in protecting 400+ parks and lands and overseeing 20,000 National Park Service employees.
This is also significant because there hasn't been an official Director for the National Park Service for four years. Trump's nomination was never confirmed, so there have been several "acting" directors. If Mr. Sams is confirmed, the National Park Service will have a voice in taking care of and preserving the parks in the United States.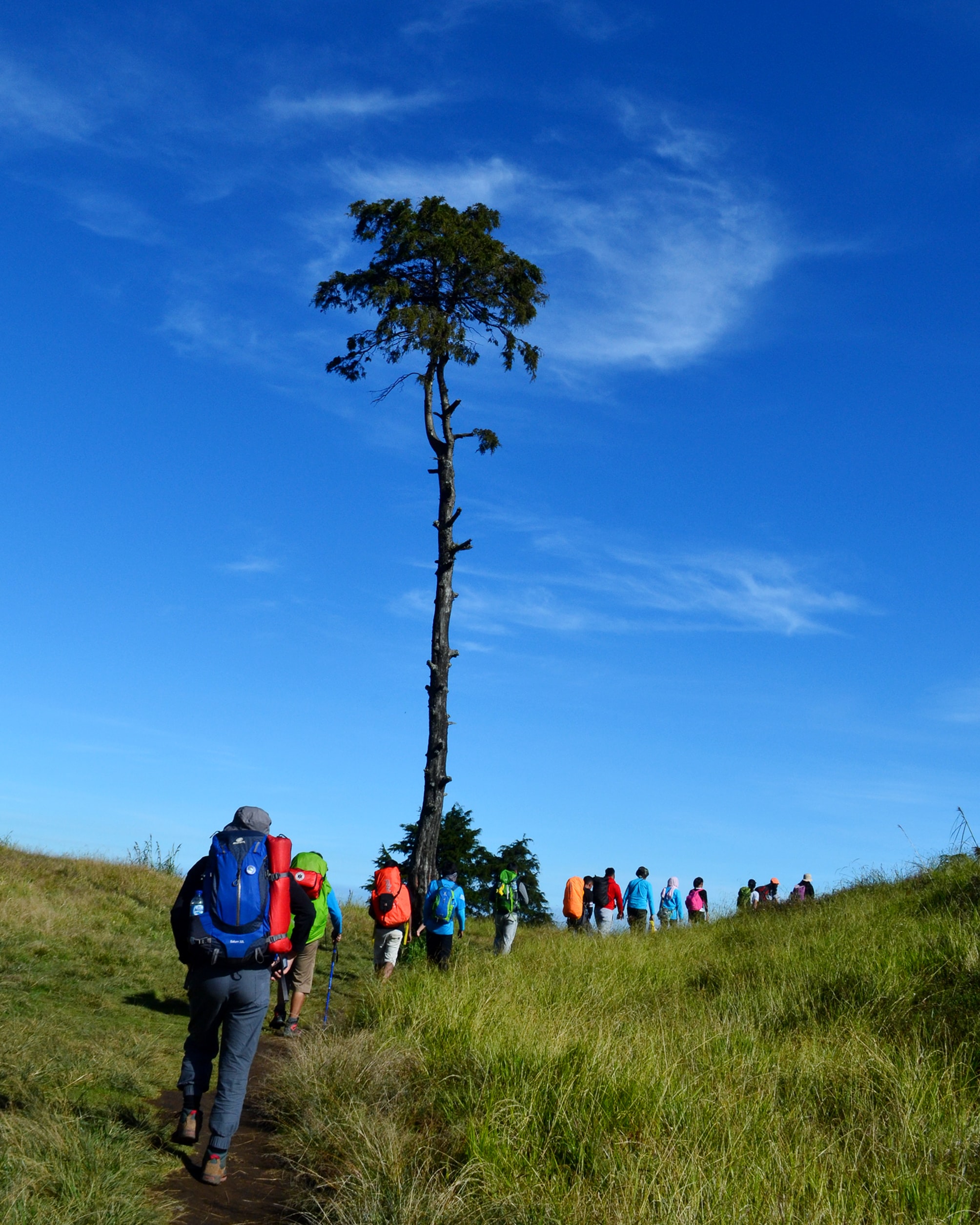 Adventure Travel Is Trending Upward
We all know how badly the travel industry was hit because of COVID, but good news for Adventure Travel — people can't wait to get out there. Especially those who are passionate about adventure travel. They saved their stimulus checks for adventure travel.
With so many travelers wanting to avoid crowds, adventure travel is the perfect option. Most trips are in vast, open spaces, with fresh air, and are visited by fewer travelers than say, the city.
Another travel niche that's growing is bicycle tourism, where riders bike through different areas of a country with a guide. This is yet another trend caused by COVID — more people want to exercise outside, away from crowded gyms. And being able to explore a new place by bike is even better.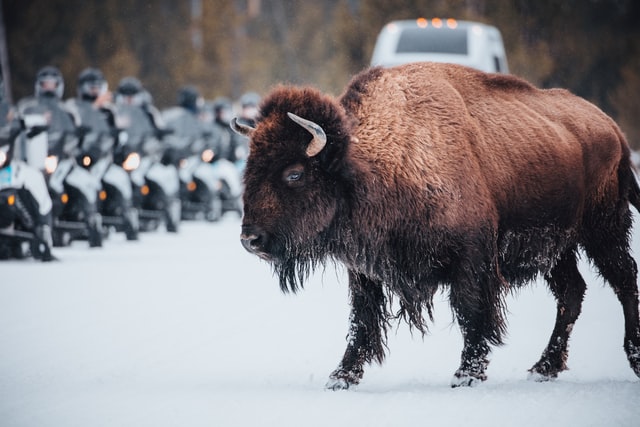 How to Behave in National Parks, According to the People Who Work There
We all know that person or group of people. The ones who try to get as close to wildlife as humanly possible. They're playing music on full-blast from their phone as they hike by. Or they're throwing their trash on the ground, not in a designated trashcan.
InsideHook interviewed park employees for their suggestions. You'll read everything from not parking on the vegetation on the side of the road when parking is full to stop rearranging rocks into piles on trails. Even making sure you actually make a plan for a national park visit. There is way too much to see and do with limited time, so having a plan is imperative.
See if you're making some of these mistakes and learn about the best way to behave in national parks.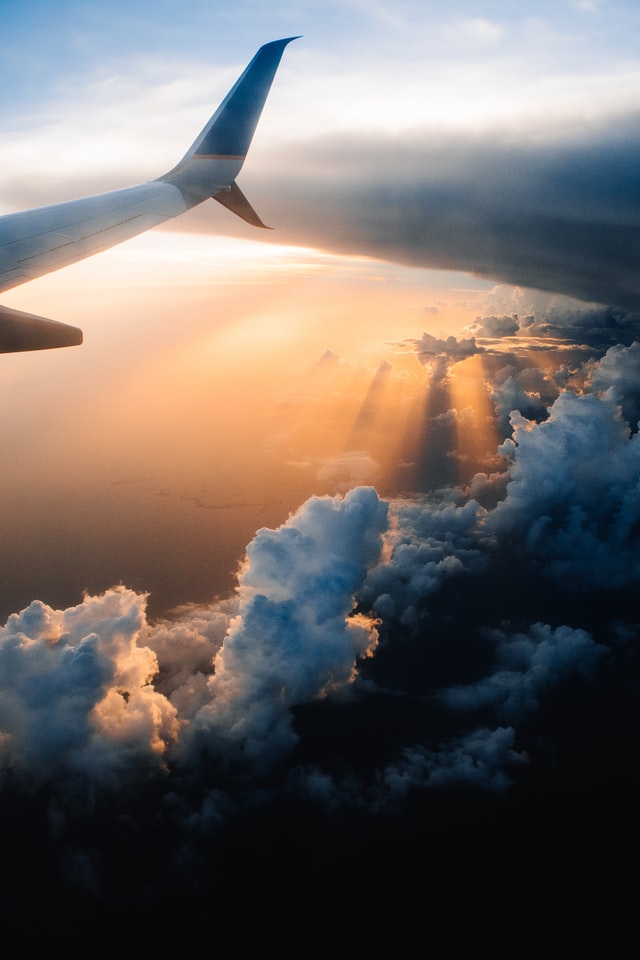 Three Ways Travel Brands Can Capitalize On Pent-Up Demand
PhocusWire lists three digital marketing strategies travel companies can use in 2021 to take advantage of the "revenge travel" demand.
The first strategy is putting safety first since this will be at the forefront of all travelers' minds. Make sure to communicate how you will keep your guests safe and your cancelation policies.
The second digital marketing strategy is to target those who are currently open to traveling again. So, don't advertise to people who aren't ready to travel again yet. That'll be a waste of time and money. Instead, focus on those who are dying to get back out and travel.
The final strategy PhocusWire suggests is using video. It is one of the most popular mediums online. Use videos to engage your potential customers by tugging at their emotions and giving them the sense of FOMO (Fear Of Missing Out).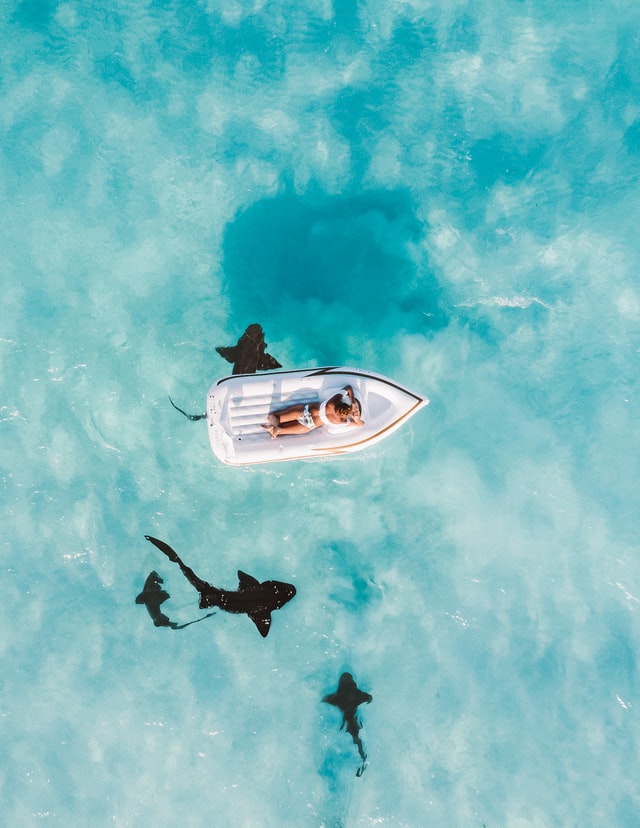 2021 Adventure Travel Industry Snapshot
The Adventure Travel Trade Association (ATTA) recently released their Adventure Travel Industry Snapshot from 2020. Of course, what they found is skewed because travel was shut down for most of 2020, but it's important to review the metrics so we can see how travel recovers in the future.
In the report, ATTA covers the impact COVID-19 had on the adventure travel industry such as "74% of respondents had over an 80% reduction in revenue compared to 2019; 45% had a 2020 gross annual revenue of less than $50,000." Further, they add in marketing trends from 2020 like the top three customer acquisition methods: word of mouth, tour operator partnerships, and email marketing.
Also, they list the leading destinations like the United States, the Mediterranean, Western Europe, Central America, and Scandinavia. They also point out the most popular activities were ones that allowed travelers to experience something new, "go off the beaten track," and "travel like a local." 
Finally, they end the report with future outlooks and how companies are incorporating sustainability, safety, and risk management practices into their business.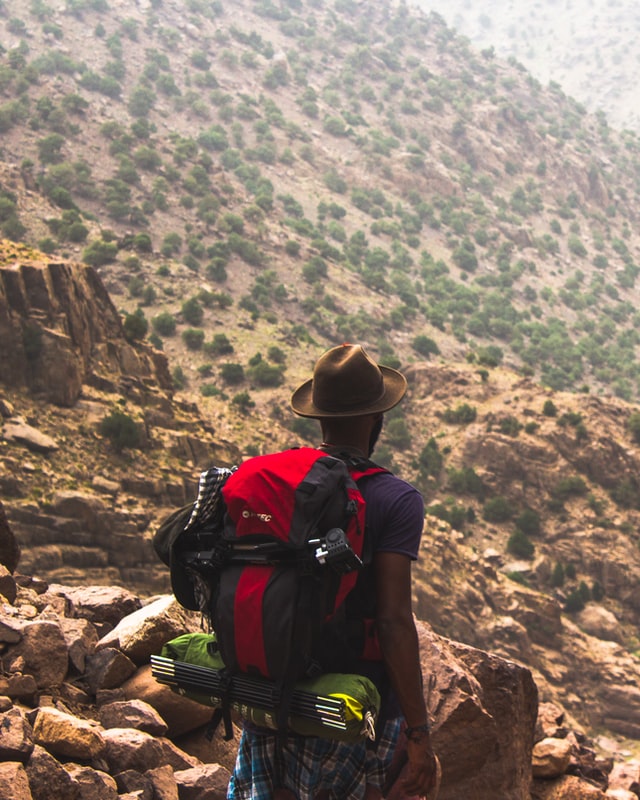 Opinion: The outdoor industry still can't get DEI right
James Edward Mills covers the past year and a half of the outdoor industry make promises big and small to diversify not just the outdoors, but their own businesses. Companies flocked to sign Teresa Baker and Chris Perkins's Outdoor CEO Diversity Pledge to hold themselves accountable for change.
Brands also started incorporating more athletes and outdoor enthusiasts of Color in their marketing and design. Boards started diversifying. A lot changed.
Mills argues the outdoor industry can still do more. The most noteworthy being that the outdoors still remains really white. He says that companies must reach out to every sector of the population and include diverse lifestyles and livelihoods in marketing material so folks from all different backgrounds can see themselves in the collateral.
He adds outdoor companies should build relationships with diverse organizations and higher education institutions like Historically Black Colleges and Universities to diversify their talent pool.
Not only that, but companies need to create DEI training programs and pay their ambassadors for their time and expertise.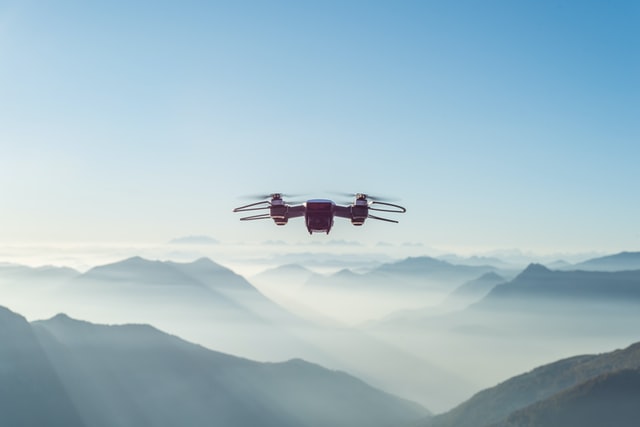 How tech is transforming the outdoor industry
This is a long article with several authors contributing their thoughts on tech and the outdoors. Heather Balogh Rochfort says that tech is connecting us through the rise of digital memberships like WildKind, a virtual community that gets parents outside with their kids.
Rochfort also adds that Clubhouse, the latest social media platform, connects people through live audio content in real-time, while Instagram allows for outdoor brands to grow their community online through visually appealing posts.
Tracy Ross says that tech is saving the planet by finding public lands that are inaccessible because of private land, building urban parks closer to more kids, locating and avoiding wildfires, keeping wildland firefighters safer in hard-to-connect areas, and the benefits of drones.
Frederick Reimers believes that tech is helping design gear. He lists 3D-printing company, Carbon, which has been able to make soles for Adidas and bike saddles for Specialized. Additionally, LifeLabs invented a "process of creating knit and woven fabrics from polyolefin" which helps regulate temperature better.
There are several other authors in this piece that commend what tech is bringing to the outdoor industry.
Investing In Travel Post-Pandemic: An Assessment
PhocusWire's article focuses on understanding the future of the travel industry by looking at the disruptors in the sector. Their first point is alternative accommodations, like Airbnb, Sonder, Vacasa, and Casai. They're watching all the investments in these companies and think they'll continue to grow.
In addition to alternative accommodation, PhocusWire has its eyes on outdoor travel, 'glamping'-type accommodations, and new booking platforms as well as hotel technology ecosystems like Optii Solutions to help increase hotel efficiency.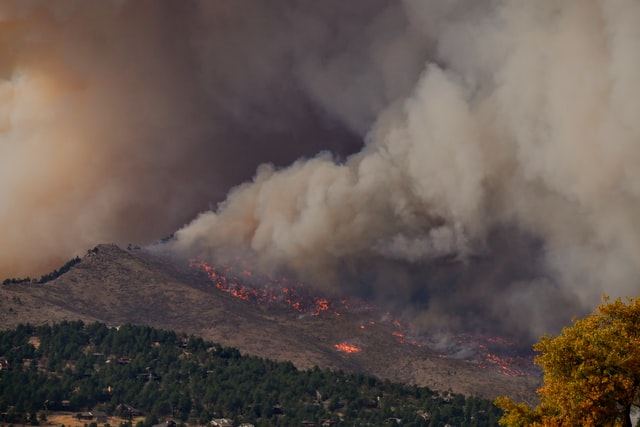 Wildfires, smoke snuff out outdoor adventures across US
It's no surprise that the United States seems to be literally on fire everywhere. U.S. wildfires have burnt around 7,900 square miles this year of forests and grasslands.
24,000 camping reservations have been canceled because of wildfires and all national forests are closed in California so firefighters can well, fight all the fires.
Because of all the wildfires, people can't get outdoors, and guides and outfitters are canceling trips because of the danger.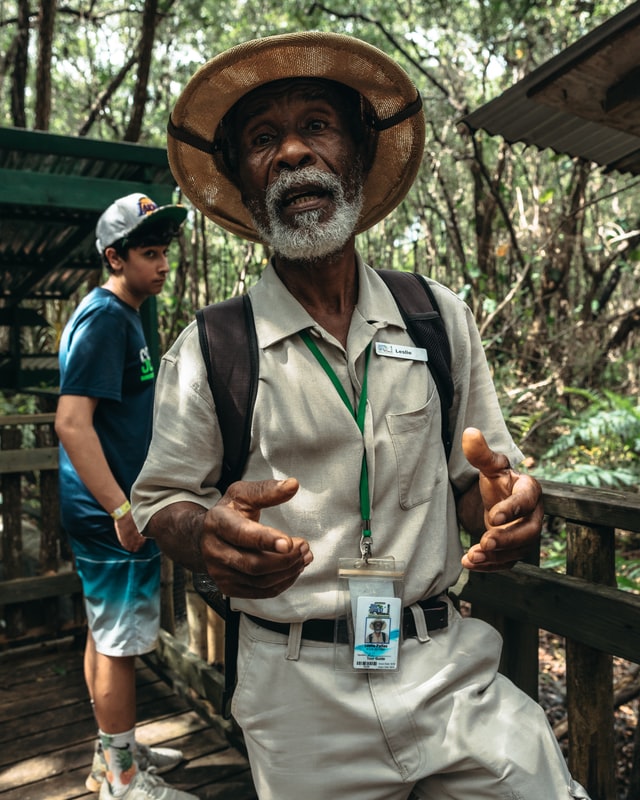 How Will A $15/hr Minimum Wage for Federal Contractors Impact Your Operation?
According to America Outdoors Association (AOA), President Biden issued a minimum wage Executive Order to increase the minimum wage to $15/hour for federal contractors. They believe this Executive Order will go into effect "for federal contractors upon renewal or assignment of a permit following January 30, 2022."
To know if your operation will be exempt from this minimum wage increase, you'll need to review the Fair Labor Standards Act (FLSA). There is a seasonality exception to the FLSA and you can also determine if your operation is based on federal lands or not, which could also qualify your business for an exemption.
AOA and several other associations signed a comment letter stating that the minimum wage increase may drastically impact businesses that rely heavily on federal lands. They also state it's not clear whether outfitters will be impacted by this new Executive Order as "federal contractors" is not clearly defined. You can read their letter here.